Coronavirus: How it is affecting global economy
Apple, the world's first trillion-dollar company by market capitalisation, has announced it will not make its first quarter revenue expectations due to the covid-19 coronavirus.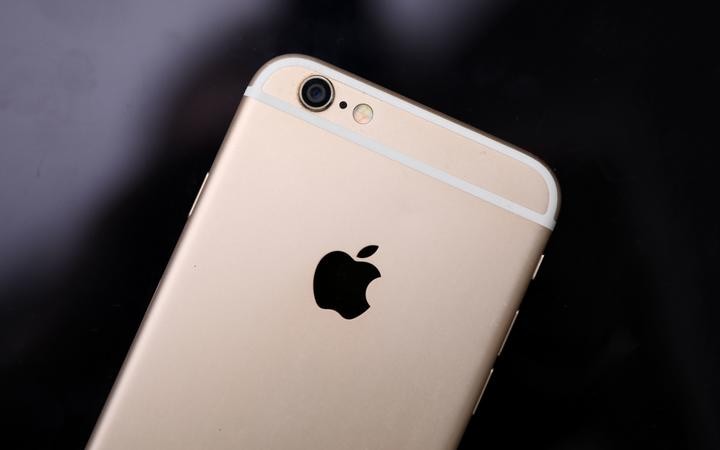 Apple's March quarter revenue has taken a hit because of the Covid-19 coronavirus, according to the tech giant. Photo: AFP
It is the latest in a wave of announcements across a range of industries affected by the outbreak.
Here is a rundown of the widespread impacts the outbreak is causing.
Apple earnings
Apple says it will not reach its March quarter revenue target because of the covid-19 coronavirus outbreak in China.
The company said its factories have re-opened in China, but they are ramping up slower than expected.
Store disruptions have affected sales in China with many stores closed or on reduced operating hours.
The company had forecast revenue of between $US63 and $67 billion for the quarter ending in March, but says it will not meet that.
Alibaba
Alibaba has warned of a drop in revenues at its key e-commerce businesses.
Chief executive Daniel Zhang said the delayed return to work following the Lunar New Year, due to the virus outbreak, had caused problems for merchants and delays in fulfilling orders.
He said food delivery orders had dropped year-on-year due to the number of restaurants that had closed as a result of the outbreak. And while the company has seen a surge in demand for goods from its Hema supermarkets, it has been held back by limited delivery capacity.
Vietnam Airlines
The coronavirus has cost Vietnamese airlines about 10 trillion dong ($NZ668 million) in lost revenues following travel curbs between Vietnam and China, the government said last week.
Vietnam declared a public health emergency over the epidemic on 1 February and banned all flights to and from China.
The number of passengers on all international flights fell 14.1 percent during the first week of February from a year earlier.
Electrolux
The Swedish home appliance maker says it and other manufacturers in China are experiencing delays in resuming operations due to coronavirus.
It says it is trying to take measures to mitigate the impact on its supplies. It is trying to find alternate suppliers of components.
Dubai
Dubai's hospitality industry faces the biggest risk in the Gulf region from travel restrictions triggered by the coronavirus outbreak, analysts at ratings agency S&P Global said on Monday.
All members of the Gulf Cooperation Council (GCC) - Saudi Arabia, the United Arab Emirates (UAE), Bahrain, Qatar, Oman and Kuwait - stand to suffer from the travel restrictions, but the business hub of Dubai could see the biggest impact, they said.
"Virus-related travel restrictions, if not lifted as we expect, could weigh on the GCC's hospitality industry, but more so in Dubai, which received almost 1 million visitors from China in 2019," the agency said.
Diamonds
Africa-focussed miner Petra Diamonds said the coronavirus outbreak had hit Chinese demand for diamonds, sending its shares more than 20 percent lower.
Petra has been fixing its balance sheet after spending years investing in its flagship Cullinan mine in South Africa.
On Monday, it said the coronavirus outbreak had dented demand in the diamond market as stores were forced to close during the important Lunar New Year holiday period in China.
Palm Oil
Indonesia's palm oil exports to China have declined due to a drop in demand for the vegetable oil as a result of the outbreak, farming ministry officials said.
Indonesia has so far exported 84,000 tonnes of palm oil this month, compared with 371,000 tonnes for the full month of February last year, data from the ministry showed on Monday. Last month it exported 483,000 tonnes to China.
Bananas
Work stoppages and market closures in China stemming from a coronavirus epidemic are hurting small- and medium-sized banana growers in the Philippines, the world's second largest exporter of the fruit, an industry group said.
Mainland China is one of the Southeast Asian nation's biggest buyers of bananas, its top agricultural export. Together with Japan, it bought more than half the Philippines' exports of the fruit last year./.
As of Feb 19, mainland China has recorded 74,185 infected cases and 2,004 deaths.

South Korea reported 20 new confirmed cases of COVID-19, increasing its total by nearly two-thirds, including a cluster of at least 16 centred on the southern city of Daegu.

An additional 79 cases of coronavirus have been discovered aboard the Diamond Princess cruise ship in Japan, bringing the total to 621.

Two people in Iran tested positive for the deadly new coronavirus, in the Islamic Republic's first cases of the disease.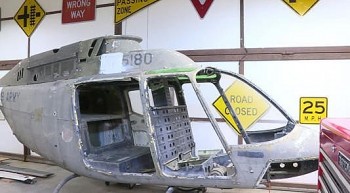 World
A piece of military history related to Vietnam is coming to life with a special project in a small Barton County townm in the US