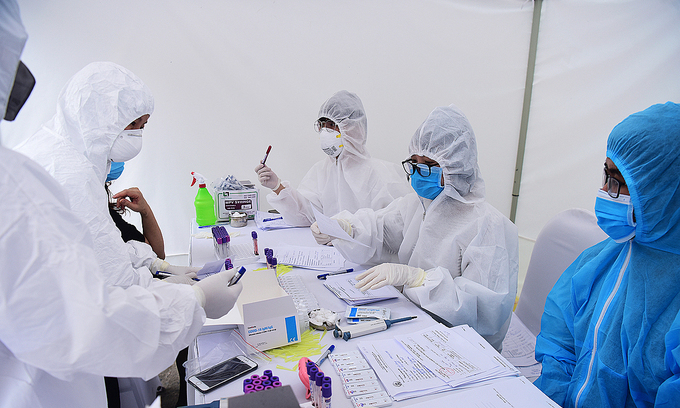 Medical staff test samples to detect Covid-19 infections in Hanoi. Photo by VnExpress
The report on Friday night April 3 from Ministry of Health confirmed four more nCoV cases, raising the tally in Vietnam to 237.
Two of them were British nationalities, visited the Buddha Bar & Grill in HCMC which was informed the second largest, bringing the number of related patients to 18 hotspot.
One was in quarantine after flying in from France, and the fourth is a Swedish man who traveled to several places in Vietnam and also a blood-cancer patient.
More than 73,000 coronavirus tests have been carried out in Vietnam, it said, and 72,942 people have been placed under quarantine. The health ministry has not reported any coronavirus deaths in the country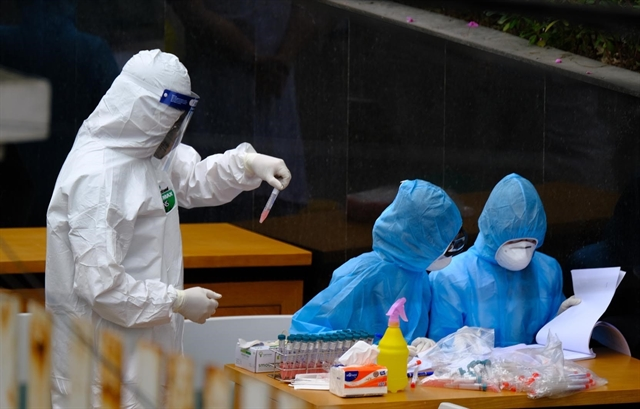 A medical worker arranges test tubes in Bạch Mai Hospital. — Photo VNA/VNS
About 70 percent of the Covid-19 cases in Vietnam are in the 20-49 age group that's dominated by those in their 20s.
Vietnam had recorded 237 Covid-19 cases today. Of these, the majority are Vietnamese at 83 percent, and the remaining are foreigners, expats and visitors.
Of the total confirmations, 85 patients are in their 20s, which make up the majority (36 percent), according to the Ministry of Health. People in their 30s and 40s comprise around 15 percent each.
The infection demographics can be explained by the fact that most cases were imported. Patients in the above-mentioned age ranges are returning overseas students and migrant workers.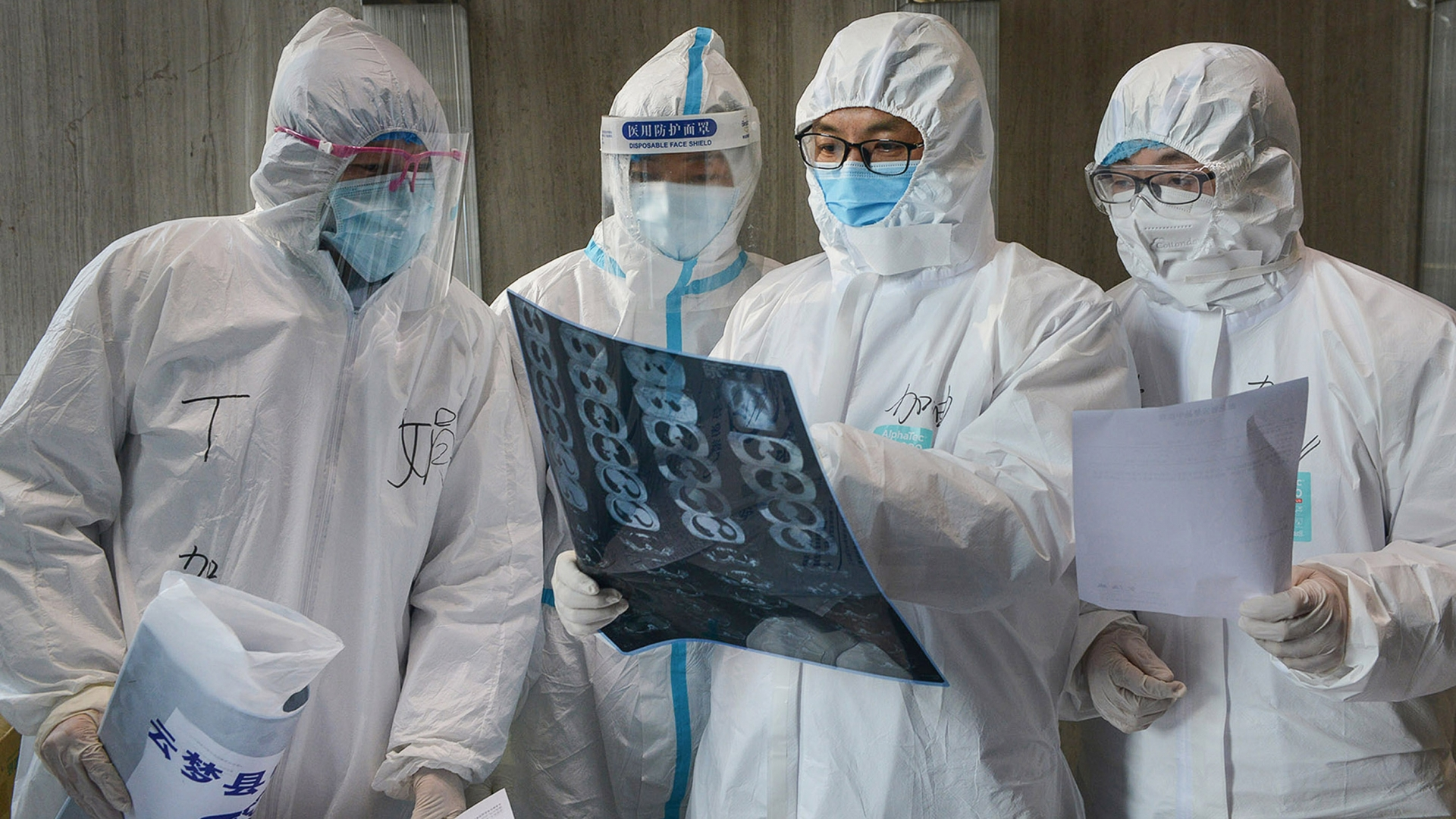 Infectious numbers unstoppably increase, Covid-19 remains a great challenge to almost big countries in the world.
In particular, the patients confirmed positive for Covid-19 increased by 1,017,567, among of them 213,217 recovered but 53,249 dead.
Of 744.927 cases under treated process, 37.712 patients are in emergency or very serious state, accounted for 5%.
According to the statistic of Worldometers, the global infections reached to 100,000 on March 5 and no need a month to multiply them 10 times.
The US remains its highest number of infections of 245,373 cases and saw the number increase quickly daily. Italy, Spain and Germany keep number of infections increasing and surpassing China's which was considered the first source of Covid-19 outbreak.
Italy remained the worst affected country worldwide with the highest number of deaths to 13,915 cases. The second only to Italy in the world was Spain with the number reported 10,348 deaths
Here is the numbers reported on Worldometers today: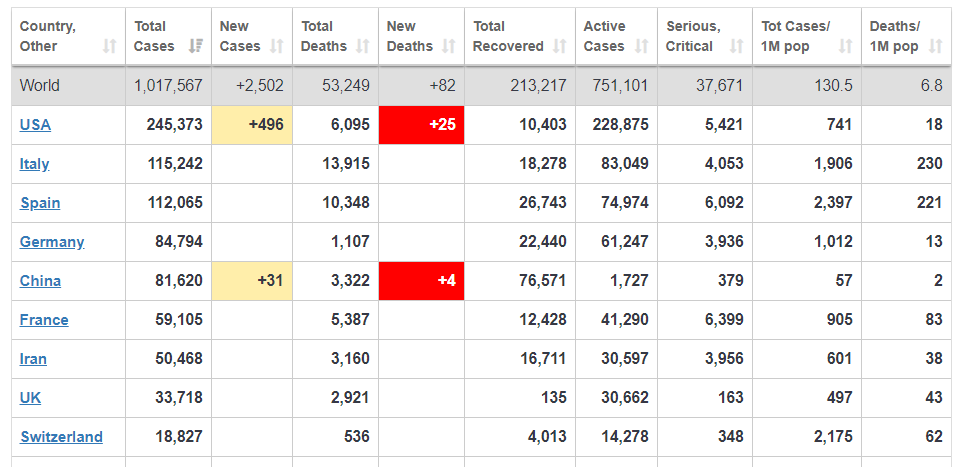 Top countries of infectious and dead numbers worldwide
Coronavirus ASEAN members
There are 5 of 11 ASEAN member states reported the number of infections over 1000 cases, including Malaysia, Indonesia, the Phillipines, Thailand and Singapore. Indeed, Malaysia remained the highest infectious number country in the area with 3,116 infections and 50 deaths, but Indonesia kept the worst affected country with 170 deaths among 1,790 infections. Malaysia announced a second US$58 billion stimulus package to counter the economic impact of COVID-19 when the Indonesian government was considering to start a new national holiday to prevent the annual mass exodus that usually takes place at the end of the Muslim fasting month.
Hereinafter the number in details: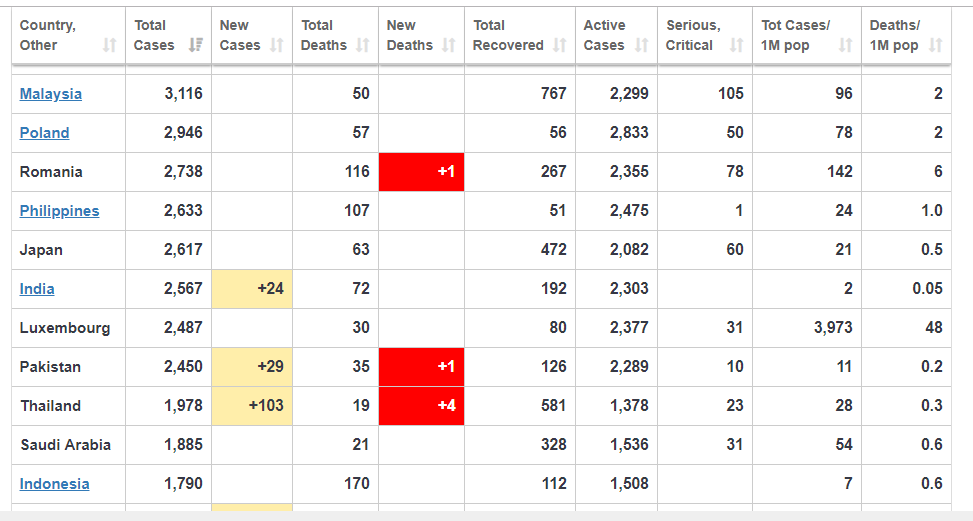 ASEAN member states listed in countries numbered over 1000 infections
Covid-19 latest news In Vietnam
Vietnam confirmed six more Covid-19 cases early Friday, with overseas returnees took Vietnam's Covid-19 infections to 233, 35 of the affected were traced to Bach Mai Hospital in Hanoi, but among the total, 85 of whom have recovered and discharged from hospitals.
The government is considering a US$2.73 billion emergency package for those affected by COVID-19. The measures target a number of beneficiaries in the next three months.
Since several weeks, the Bach Mai Hospital in Hanoi and Buddha Bar & Grill in HCMC have emerged as Covid-19 hotspots, accounting for a majority of new infections.
Vietnam on April 1 implemented strict social distancing rules nationwide for 15 days to curb the spread of COVID-19. The measures include self-isolation and restricting people from leaving homes except for food and medicines. The gathering of more than two people is also banned while also keeping a distance of two meters when outside.
Factories, businesses and service establishments producing and providing essential goods are allowed to remain open but must follow strict health guidelines.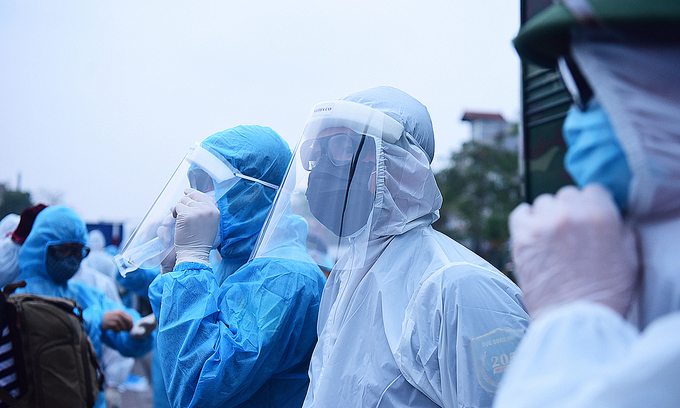 Medical workers wear protective gears at Bach Mai Hospital in Hanoi. Photo by VnExpress
Cats can contract the novel coronavirus

Chinese researchers recently claim that cats are susceptible to the coronavirus and can transmit the novel virus to other cats through respiratory droplets, while the ...
Tarah Nguyen
VNT