Coronavirus update: South Korea reports over 100 recovered
South Korea reported on Monday (Apr 13) that at least 116 people initially cleared of the new coronavirus had tested positive again, Reuters reported.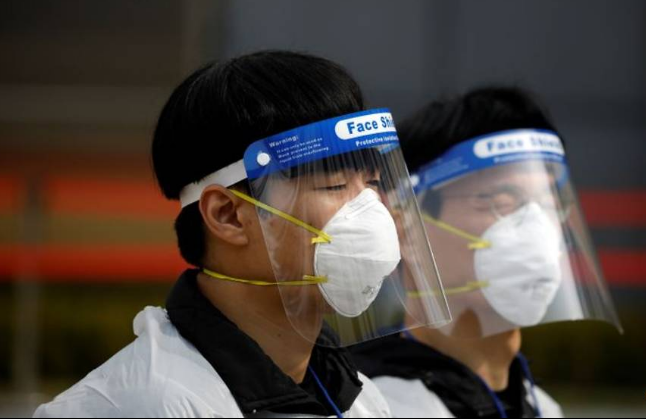 South Korean coronavirus patients cast their ballots parliamentary election at a polling station set up at a quarantine center in Yongin. Photo: Reuters
South Korea reported only 25 new cases overall on Monday, but the rise in "reactivated" patients has raised concerns as the country seeks to stamp out infections.
Officials are still investigating the cause of the apparent relapses. But Jeong Eun-kyeong, director of the Korea Centers for Disease Control and Prevention (KCDC), has said the virus may have been reactivated rather than the patients being re-infected.
Other experts said faulty tests may be playing a role, or remnants of the virus may still be in patients' systems but not be infectious or of danger to the host or others.
The 116 cases is more than double the 51 such cases South Korea reported a week earlier.
South Korea plans to send 600,000 coronavirus testing kits to the United States on Tuesday in the first such shipment following a request from US President Donald Trump, a Seoul official told Reuters on Monday.
Government leaders, meanwhile, called on South Koreans to continue to follow guidelines and restrictions on social gatherings as well as avoid non-essential social interactions, but hinted that such measures could soon be eased.
South Korea has called on residents to follow strict social distancing until at least April 19, but as cases have dropped and the weather has improved, a growing number of people have been flouting the guidelines.
At a meeting on disaster management on Monday, Korean Prime Minister Chung Sye-kyun said the government would soon be looking to loosen the guidelines, which call for people to stay at home, avoid social gatherings of any type, and only go out for essential reasons.
"Later this week, we plan to review our intensive social distancing campaign that we have carried out so far and discuss whether we will switch to routine safety measures" he said.
Some local governments have imposed stricter measures, including closing bars and nightclubs, banning large demonstrations, and limiting church services.
Chung cautioned that even when the restrictions are eased, the country will not return to life as before the outbreak.
"We need a very cautious approach because any premature easing of social distancing could bring irreversible consequences, and have to ponder deeply about when and how we switch to the new system," he said.
The World Health Organization (WHO) announced Saturday that it is investigating reports that coronavirus patients who initially tested negative tested positive for the virus days later.
"We are aware of these reports of individuals who have tested negative for COVID-19 using PCR (polymerase chain reaction) testing and then after some days testing positive again," a WHO spokesperson told Reuters.
Guidelines from WHO on clinical management recommended that a clinically recovered COVID-19 patient should test negative for the virus twice, with tests conducted at least 24 hours apart, before being discharged from the hospital, Business Insider reported.
According to WHO, current studies show that patients with mild COVID-19 experience a period of about two weeks between the onset of symptoms and clinical recovery. But it remains unclear why these patients are testing positive after they were believed to have recovered from COVID-19.
"As COVID-19 is a new disease, we need more epidemiological data to draw any conclusions," the statement added.
More than 390,000 people worldwide have recovered from the coronavirus, according to data collected by John Hopkins.
Infectious disease experts, including Dr. Anthony Fauci, director of the National Institute of Allergy and Infectious Disease, believe that "people who recover [from COVID-19] are really protected against re-infection."
People who have been infected develop antibodies that can "probably fight off the coronavirus if they encounter it again," making them temporarily immune to the coronavirus, according to Business Insider's Morgan McFall-Johnsen. However, it's unclear how long the protection lasts, she added.
Recently, Dr. Anthony Fauci said people who recover from the coronavirus will likely be immune should a second wave of infection spread in the early fall. But preliminary studies about coronavirus immunity show that not all recovered patients develop the antibodies needed to protect ourselves from the virus./.
Coronavirus can travel up to 4 metres

A new study by Chinese researchers examining air samples from hospital wards with COVID-19 patients has found the virus can travel up to 4m – twice the ...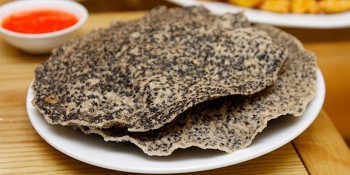 Travel
Aside from Pho, Vietnam is also famous for its sweet treats and snacks, which brings a distinctive flavours and taste that satisfy our sweet tooth. Here is 7 tasty snacks in Vietnam that you can not miss.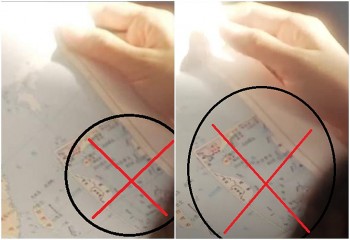 Seas and islands
The appearance of a map which depicts Chinese claims in the Bien Dong Sea, known internationally as the South China Sea, has been strongly opposed by the Vietnamese people in general and the Cinema Department in particular.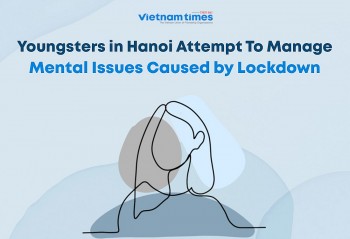 Focus
Vietnam Times has recently interviewed young Vietnamese in Hanoi about their experience of the "Corona Blues" and their ways to gain back a positive attitude.