COVID-19: Plan International Vietnam commits to protect ethnic minority children
Plan International Vietnam is taking steps so that ethnic minority children can be protected from violence, neglect and abuse during these unprecedented times.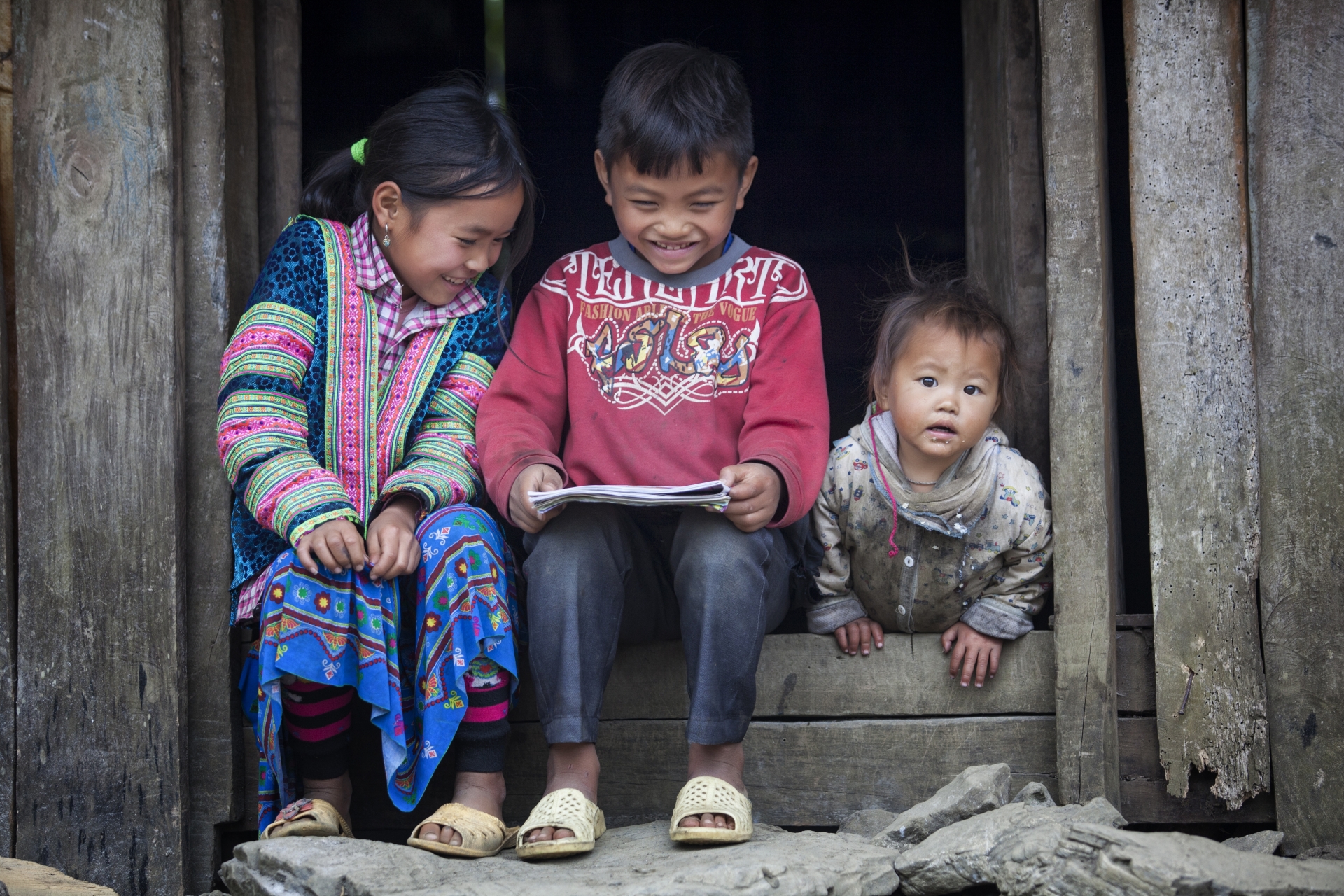 As the pandemic forces 743 MILLION girls out of school, Plan International concerned that the school closures will disproportionately affect adolescent girls who are at increased risk of early pregnancy and child marriage.
COVID-19 has caused significant changes to our lives, and girls can be one of the most susceptible groups when it comes to these societal transformations. The pandemic has forced 743 million girls in 188 countries out of school and shown early signs of increasing online harassment and exploitation towards them.
Plan International's CEO Anne-Birgitte Albrectsen and 20 other leaders came together to share their concern, call for action and pledge their support to protect children from the aggravated risks caused by COVID-19:
"We must act now. Together, we call on governments, the international community and leaders in every sector to urgently respond with a united effort to protect children from the heightened risk of violence, exploitation and abuse as part of the broader response to COVID-19"
As a leading girls' right organisation, Plan International committed to continue to protect children, especially girls with a broader vision to ensure their safety not only during the pandemic, but also throughout their future journeys.
In Vietnam, Plan International currently provides direct support to 32,000 children in 66 communes in 13 districts and 5 provinces across the country, including Ha Giang, Lai Chau, Quang Binh, Quang Tri and Kon Tum. They are from ethnic minority groups in remote areas with many language barriers and limited internet access.
In order to support the local authorities, partners and community in COVID-19 prevention efforts, Plan International Vietnam officially started the project "Protecting ethnic minority children from the COVID-19 epidemic" beginning April 1 through September 30 in all Plan-sponsored communities.
With a total budget of EUR 625,000 (about VND 16 billion or USD 682.687), the project will directly support 32,000 sponsored children and 250,000 people in the community. By working with partners from the central to local levels and volunteers, the project supports clinics and schools in terms of both physical facilities and capacity building for staff in relevant areas and especially extensive communication, ensuring that ethnic minority children and their families have access to reliable sources of information during this challenging time.
Plan International Vietnam is an international non-governmental organisation working in the field of early childhood care, child protection and disaster relief.
With more than 80 years working in 75 countries, Plan International is one of the world's largest child rights and humanitarian organisation. In Vietnam, Plan International was established in the northern and central regions of Vietnam in 1993 and focus on supporting marginalised children and youth, especially adolescent girls, to grow in a society that respects their rights and safety.
By 2021, Plan International Vietnam aims to improve the lives of 2 million girls in Vietnam so they can learn, lead, decide, and thrive.
Seven issues we need supports

Ms. Pham Thu Ba - People and Culture Manager at Plan International Vietnam granted an interview to Vietnam Times newspaper during which she pointed out ...