Ten thousands of enterprises in Vietnam closed after 9 months due to COVID-19
There is an average of nearly 9,000 enterprises failing in the market each month in the first nine months of this year.
Reporting on the situation of business registration in the first 9 months of the year, Business Registration Management Agency under the Ministry of Planning and Investment said that there were 78,306 enterprises withdrawing from the market, which was much higher compared to the same period last year with only 61,573, VTV reported.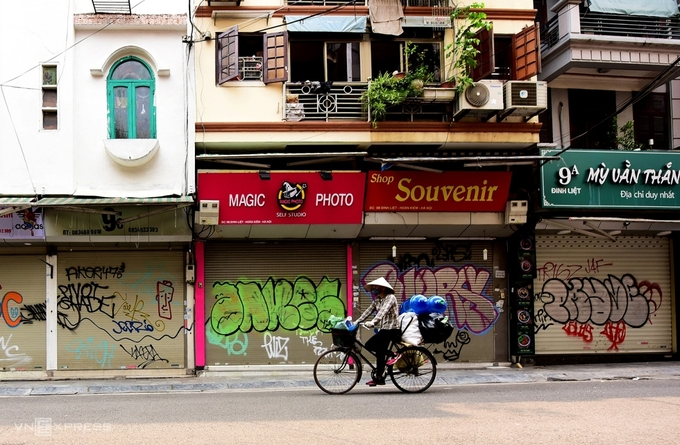 Shops in Hanoi closed during social distancing time. Photo: Giang Huy/ VNExpress
Among 78,306 enterprises, there were 38,629 enterprises registering to temporarily suspend business; 27,588 waiting for dissolution and 12,089 completing dissolution procedures.
The number of enterprises registering to suspend business rose by 81.8% over the same period last year which was the highest increase in the 2015-2020 period.
The number of enterprises temporarily suspend business increased sharply in 17 fields such as real estate, education and training, accommodation and catering services, travel, etc.
"The COVID-19 pandemic has exerted serious impacts on production activities of enterprises", said the Business Registration Management Agency.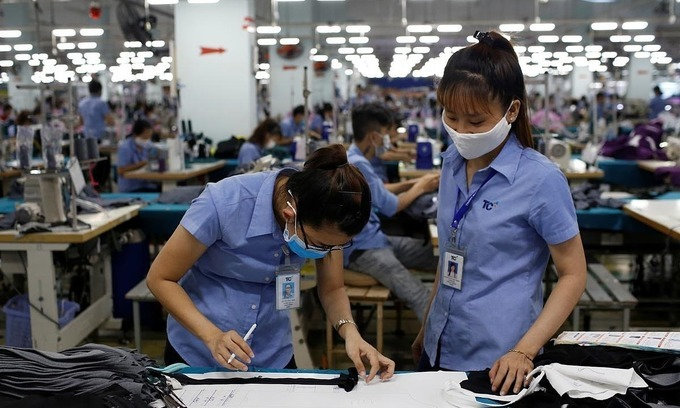 Employees work at a garment factory in Ho Chi Minh City. Photo by Reuters/Yen Duong.
In the opposite direction, there were 98,955 newly established enterprises nationwide in the first 9 months, a decrease of 3% compared to the same period in 2019. In the period 2015-2019, that the number of newly established enterprises decreased is unprecedented as this indicator grew 14% on average.
However, the total additional registered capital after nine months still increased by 19%, reaching VND 3.6 billion that indicating that the enterprises boldly seize opportunities to do business.
The Ministry of Labor, Invalids, and Social Affairs estimated that 60,000-70,000 people will lose their jobs every month until the end of the year, mostly in tourism, services, construction, transport, and manufacturing.