COVID-19 World Updates (August 20): Most Americans embarrassed by US response to COVID
Nearly 7 in 10 Americans say the US response to the coronavirus outbreak makes them feel embarrassed, according to a new CNN Poll.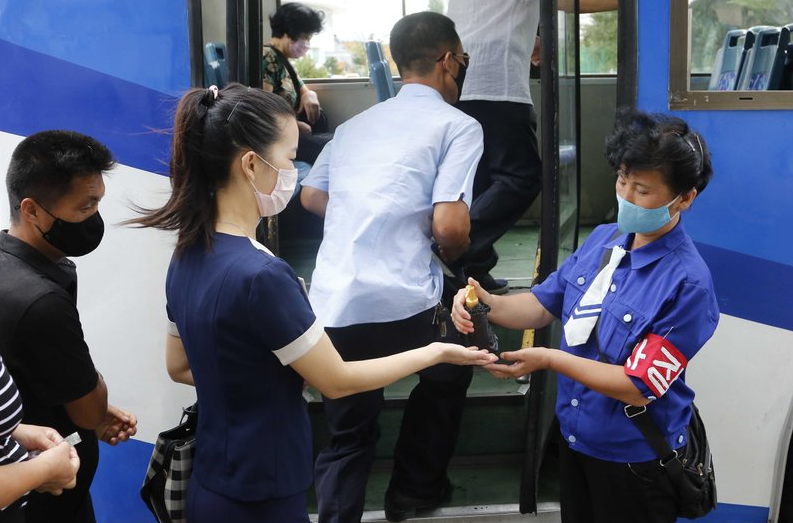 A passenger wearing a face mask to help curb the spread of the coronavirus is disinfected her hand before getting on a trolley bus in North Korea (Photo: AP)
More than 22.5 people infected with Covid-19 globally
According to Worldometers, nearly a quarter of all infections were recorded in North America (6,715,140 cases), of which, the US had the highest number of cases and deaths, 5,695,551 and 176,181 respectively.
Asia ranked second with 5,927,991 cases, of which 124,920 died. India is the most affected country in the continent with a total of 2,835,822 cases after recording the highest one-day infections off 69,196 cases. According to the Ministry of Health of this country, the total number of deaths has also increased to 53,994.
On August 19, the Philippine government loosened strict blockade orders in the capital Manila and neighboring provinces, thereby allowing more businesses to resume operations. The total number of cases in the Philippines is now 173,774, the highest in Southeast Asia, of which the total number of deaths is 2,795.
Also on August 19, Indonesia recorded 1,902 new cases, bringing the total number of cases to 144,945, of which the number of deaths increased to 6,346 people after 69 new cases were added.
Over the past 24 hours, mainland China recorded 17 new infections.
In South Korea, the Agency for Disease Management and Prevention (KCDC) said that August 19 is the sixth day in a row the country has more than 100 new cases and mostly in the Seoul metropolitan area and surrounding areas. Starting at 0:00 on August 19, the Korean government banned all gatherings and activities at churches in Seoul, Incheon and Gyeonggi Province, allowing only "contactless" prayers.
The South American region recorded 5,478,853 cases, while the figure in Europe was 3,247,396. The number of cases in Africa has exceeded 1,100,000, while Oceania has 26,251 cases.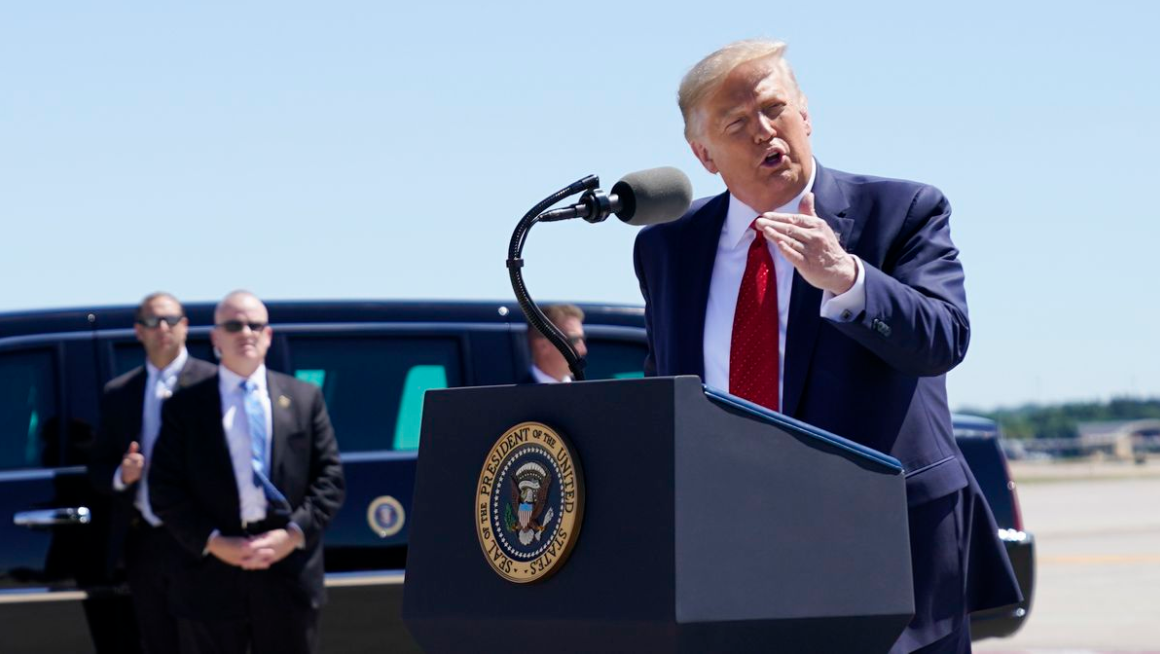 President Donald Trump speaks to a crowd of supporters at Minneapolis-Saint Paul International Airport, Monday, Aug. 17, 2020, in Minneapolis.( Photo: AP)
Most Americans embarrassed by US response to coronavirus
Nearly 7 in 10 Americans say the US response to the coronavirus outbreak makes them feel embarrassed, according to a new CNN Poll conducted by SSRS, as 62% of the public says President Donald Trump could be doing more to fight the outbreak.
The new poll finds disapproval of Trump's handling of the outbreak at a new high, 58%, as 8 in 10 say they are at least somewhat angry about the way things are going in the country today, including an astonishing 51% who say they are very angry.
Nearly 6 in 10 (57%) say schools in their area should not be open for in-person instruction this fall. The poll finds a decline in the share of Americans who say they would try to get vaccinated against the coronavirus if a vaccine became widely available at a low cost.
Across the US, the virus continues to spread at high rates: 44,957 new cases in the last 24 hours. The seven-day average of daily new coronavirus cases in the US declined on Monday to 49,000, the first time it's been below 50,000 since July 6.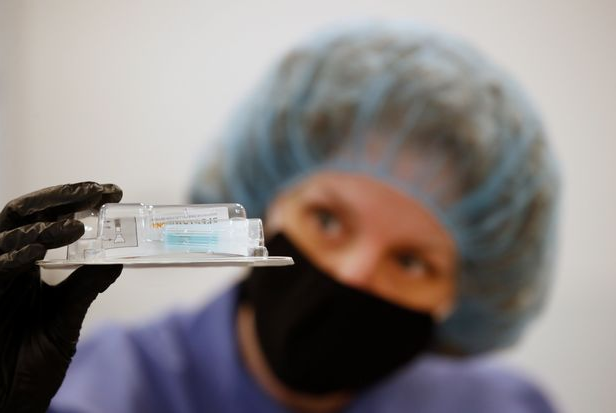 New research suggests that saliva is as effective detecting the virus (Photo: Wall Street Journal)
Philippines work on the use of saliva for COVID-19 testing
Researchers in the Philippines are working to see the possible use of saliva as a sample for coronavirus testing. Maria Rosario Vergeire, a health department official, said Wednesday Filipino researchers were working on the "method of collecting saliva samples for almost a month now," daily Phil Star reported.
The archipelago nation Wednesday reported 4,650 new cases and 111 deaths due to the virus. The national death toll climbed to 2,795 after fresh fatalities, while the number of total infections hit 173,774.
"That is being studied by our lab experts' panel. We forwarded it to our laboratory experts' panel to study and to look at the different experiences of countries using this method," Vergeire said.
"Our lab experts' panel is looking into this because it will be easier if saliva is used. But the panel also discovered the process is tedious because there may be food particles in saliva. So, we are still studying many things about this," Vergeire added.
Amid the pandemic, polymerase chain reaction using a nose or throat swab is a standard testing procedure across the world besides rapid anti-body tests where doctors use blood samples.
The US and Israel have also tested "use of saliva for determining coronavirus." quoted by Andalou Agency.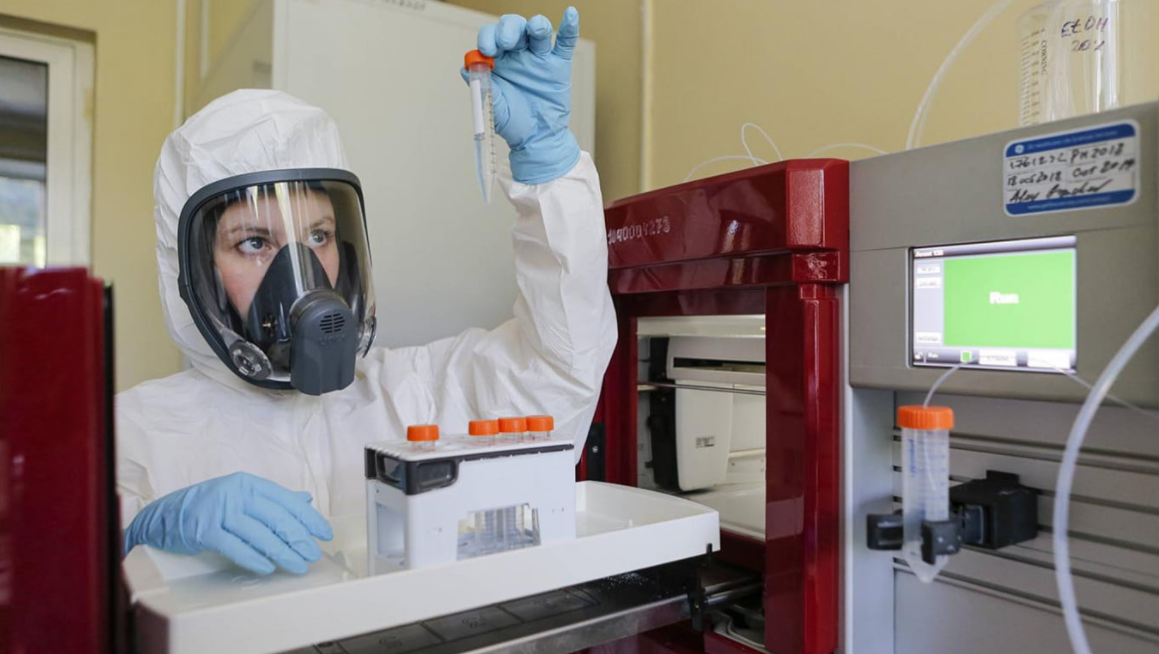 Cuba announces the start of clinical trials with a vaccine against COVID-19 (Photo: Europe News)
Cuba to begin clinical trials of COVID-19 vaccine
Cuba will begin the first stage of a clinical trial for a COVID-19 vaccine Aug. 24, officials said Wednesday, Andalou Agency cited.
The Finlay Vaccine Institute registered a clinical trial for one of its candidates at the Cuban Public Registry of Clinical Trials. The SOBERANA 01 trial is on phase I and II and involves 676 volunteers between the ages of 19 and 80.
"Achieving an effective vaccine against COVID-19 is a priority for our entire science and innovation system at BioCubaFarma. Today we see how solid and accelerated progress has been made in this project in the Finlay Institute," said Eduardo Martínez, president of the BioCubaFarma, on Twitter.
The Finlay Institute is a state-run science center in capital Havana dedicated to the research and manufacture of vaccines where scientists are currently working on four potential vaccines. One is already well advanced in trial tests on the island that has a strong biotech sector and laboratories.
The clinical trial is expected to be completed Jan. 11 and results will be published Feb. 15, according to the Cuban Public Registry of Clinical Trials.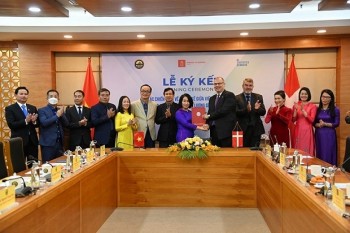 Friendship
Denmark will support Vietnam with about US$1 million to carry out a project on improving the quality of official statistics