Covid Restrictions Cancelled your New Year's Eve Plans? Consider these Virtual Alternatives
Instead of going out for New Year's Eve admist the complicated pandemic, why not stay home to enjoy these following virtual events?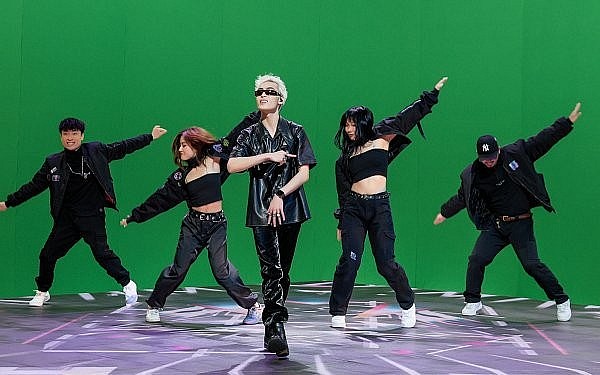 Artists practicing for online music show on New Year's Eve. (Photo: YAN)
The Covid-19 situation in Hanoi has been getting worse recently, leading to the city's stricter restrictions. Dine-in services in most districts are closed, leaving locals and expats unable to book restaurants for the coming New Year's Eve. At the same time, annual countdown and music festivals are canceled to avoid infection. Fortunately, many events have been brought online for audiences to enjoy at home.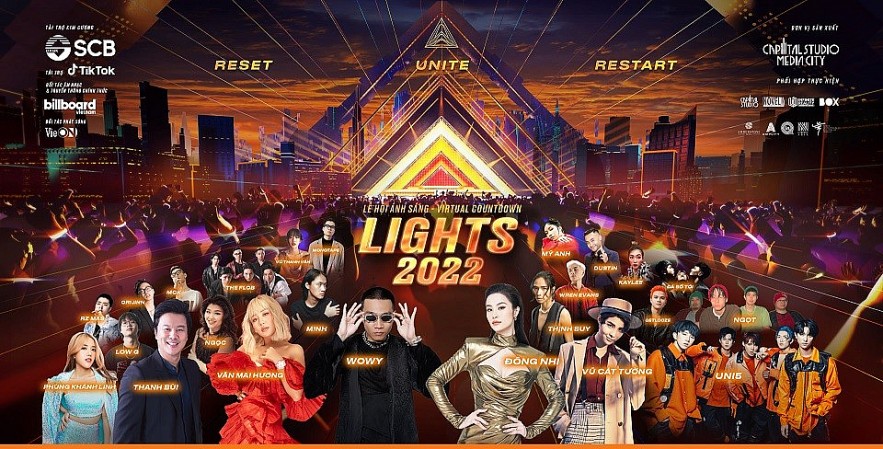 Virtual Lights Countdown 2022's poster. (Photo: Billboard Viet Nam)
Virtual Lights Countdown 2022
Billboard Vietnam has recently announced its virtual music show for New Year's Eve. Named Virtual Lights Countdown 2022, the event gathers Vietnamese famous artists, from big names in the pop industry such as Thanh Bui, Dong Nhi to rising Gen Z singers, rappers, and bands.
Virtual reality technology has opened up a new stage for artists who cannot sell tickets to their liveshows due to the pandemic. Earlier this year, US rapper Lil Nas X's virtual show attracted 3 million viewers, while Korean group BTS's show was watched by 2.7 million audiences. XR - Extended Reality technology will be applied to Virtual Lights Countdown 2022 to set up three stages, which recreate the symbolic scenes of Ho Chi Minh City and Ha Long Bay. All three stages share the message of "Reset - Restart - Unite."
The show will be broadcast at 8:30 pm, Dec. 31, 2021, on Billboard Vietnam's YouTube and Facebook fanpage, Tiktok Live Vietnam, and VieOn, an entertainment application.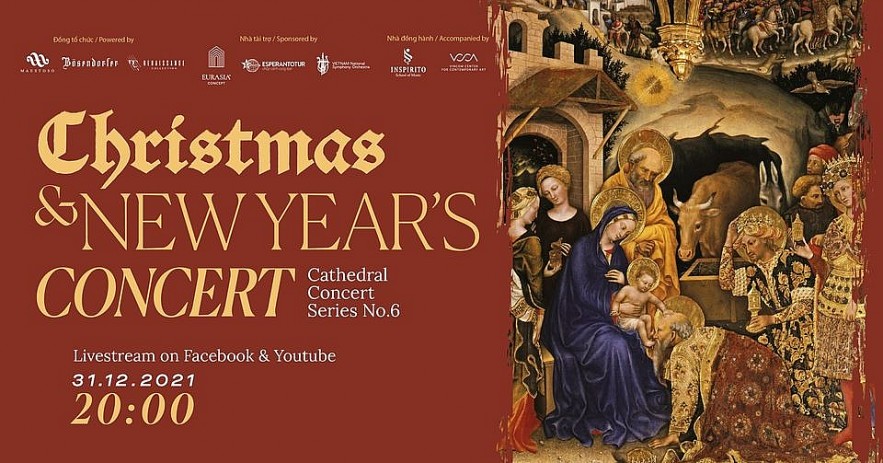 MAESTOSO Christmas & New Year's Concert. (Photo: Maestoso)
MAESTOSO Christmas & New Year's Concert
Maestoso, a group of young musicians hoping to bring classical music closer to Vietnamese audiences, is considered the first Vietnamese group start-up in classical music. The group was formed at the end of 2017 with artists who have studied and worked in Germany, the US, and Vietnam. They have also won many prizes at national and international music competitions.
Christmas and New Year concerts at the St. Joseph's Cathedral in Hanoi have become the group's yearly activities, "a meaningful musical gift that Maestoso would like to send our audiences," said the group. The pandemic has prevented in-person concerts to take place, as a result, the group has decided to bring their performances online.
The show will be livestreamed on Facebook fanpages of Maestoso, VCCA, and Inspirito School of Music at 8 pm on Dec. 31. Famous works of the Baroque era written by J.S. Bach, Telemann, Vivaldi, and Corelli will be played at the event by the group's leading members, namely Luu Duc Anh (Piano & Cembalo), Nguyen Phu Son (Conductor & Cembalo), Nguyen Duy Long (Bassoon), and Phan Do Phuc (Cello).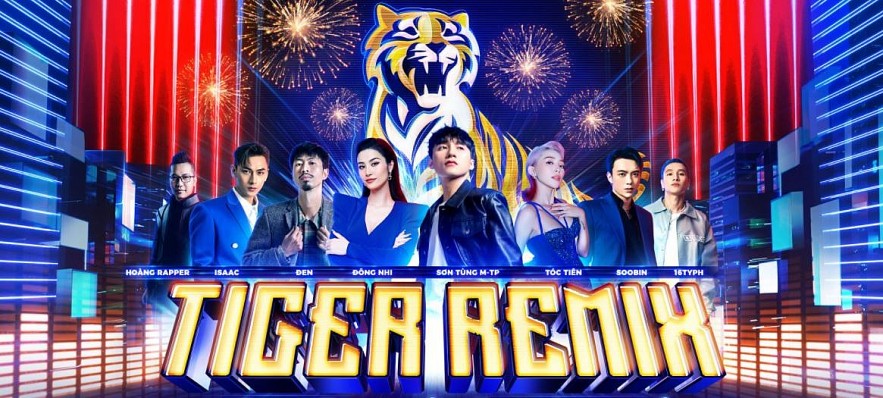 Tiger Remix 2022. (Photo: Baotintuc)
Tiger Remix 2022
For the past several years, Tiger Remix has brought together Vietnamese most famous artists in pop/ dance/ hip hop genres in an in-style year-end music party. With the theme "Spring of Tiger, Year of Fire," Tiger Remix 2022 also applies XR technology to build a fanciful 3D space where artists can perform their best.
The list of artists has been revealed. Vietnamese "prince of pop" Son Tung MTP will perform on a unique stage together with many other famous names, such as Dong Nhi, Toc Tien, Isaac, Soobin.
"Tiger Remix and sublime moments on stage are greetings that Tiger Beer wants to send tens of millions of Vietnamese customers at the beginning of the Tiger Year," said Tiger Beer while referring to the event.
The event will be broadcast at 10 pm on December 31 on Tiger Beer's fanpage and Youtube channel. It will also be on HTV7 channel.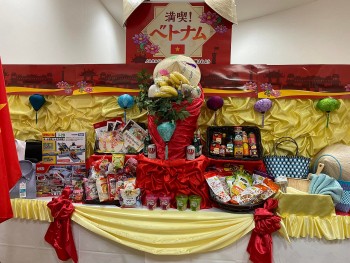 Economy
Vietnamese rice and agriculture products are rising stars in Japan, entering hundreds of supermarkets and retail stores in AEON's system across the country.