Covid Support, Scholarships Given to Needy in Southern Region
Support packages and scholarships have been given to pandemic-hit residents and students in the southern region of Vietnam.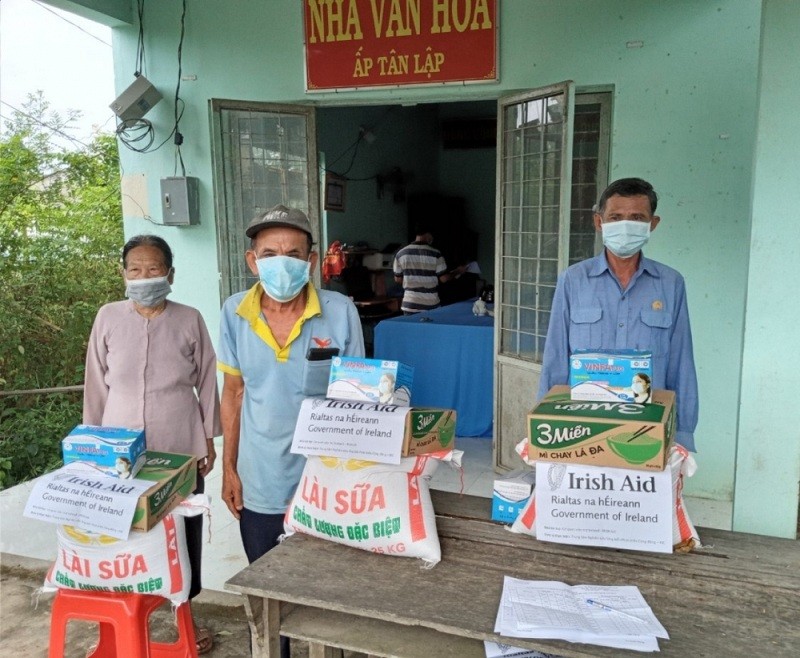 The Embassy of Ireland and RIC support poor households in Tra Vinh.
The Embassy of Ireland and a local not-for-profit organization recently helped several poor households by giving them aid in Tra Vinh Province, while the Dariu Foundation presented scholarships to students affected by Covid-19 in Vinh Long Province.
Under the sponsorship of Embassy of Ireland and the Research Center for Initiatives in Community Development (RIC), on Aug. 26 a number of essential medical and food supplies were presented to about 1,500 people in 314 poor households in Long Son and Thanh Hoa Son Communes, Cau Ngang District.
Essential medical and food supplies including 15,700 four-layer medical masks, 314 barrels of instant noodles and 4,710 kg of rice.
Activities are within the framework of the project "Strengthening the capacity of ethnic minority communities through piloting and replicating the model of operation, maintenance and construction of small-scale infrastructures based on Community in Program 135 in Hoa Binh and Tra Vinh Provinces," sponsored by Irish Aid for the period 2017-2021, and were held in Cau Ngang District.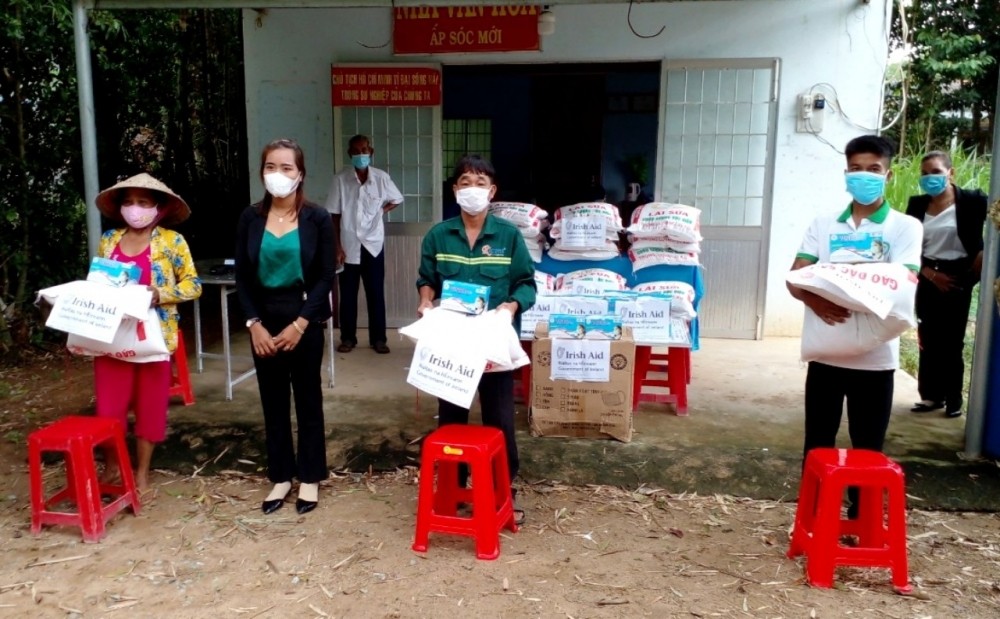 Essential medical and food supplies were given to the needy,
Meanwhile, after received Vinh Long Union of Friendship Organizations' appeals for emergency support for students in difficult circumstances affected by Covid-19, the Dariu Foundation agreed to gift 100 scholarships to high school students with difficult circumstances and affected by Covid-19 in Vinh Long, in which at least 50% are female students. Each scholarship is worth VND 500,000 in cash.
The Dariu Foundation will transfer the sum to provincial friendship union so that they can, on behalf of the foundation, hand over the assistance to students.
Moreover, 767 laptops funded by Qualcomm will soon be handed over to the Dariu Foundation. These laptops will be transferred to about 25 schools for students in rural and mountainous areas.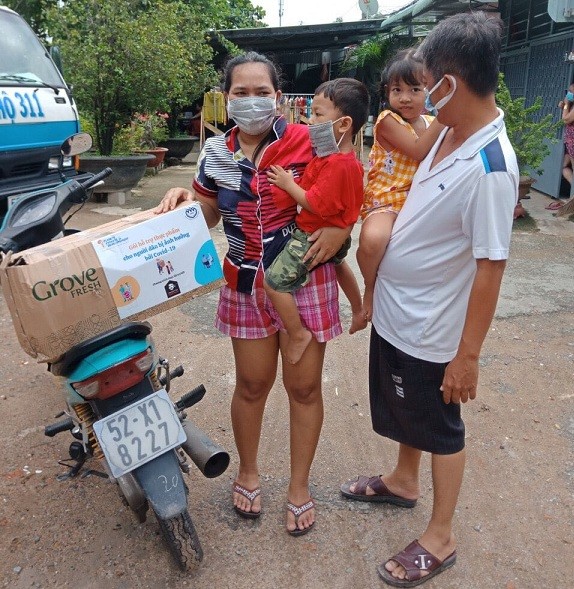 Many families are no longer able to make ends meet because of the lockdown.
Planète Enfants & Développement on Aug. 27 also organized food distribution for 200 vulnerable families in Thu Duc city and Tan Phu District of Ho Chi Minh City.
Without any source of income, under a strict lockdown, it is extremely difficult for vulnerable families to cover their most basic needs.
This is the fourth distribution PE&D has organized in HCM City since July, this time with the help of its local partner and financial support of the Fondation Abbé Pierre.
Each package given to the families, designed to last about one month, contains rice, instant noodles. sausages, tinned fish, cooking oil, fish sauce, chili sauce, sugar, salt, soap and toothpaste.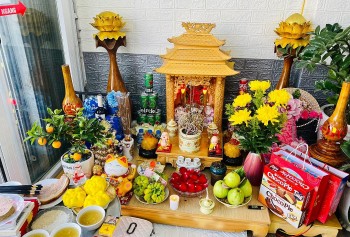 Handbook
Learn more about an ancient Vietnamese tradition that may bring you good fortune!