Daily Horoscope for February 6: Astrological Prediction for Zodiac Signs
Daily Horoscope for February 6: If you're a night owl, you could find yourself craving some alone time when Venus conjoins Saturn very early today, but you'll think differently later in the morning.
Daily Planetary Overview
In fact, the urge to be around people and socialize could be all-consuming when the moon sextiles Jupiter. This general sense lasts throughout the day, meaning you're likely to find yourself being more generous than usual and more eager to listen to others talk. It will also be easier to captivate others with your charms. This is an ideal time to ask for a favor or give a presentation of any kind.
These social desires last into the evening due to the sun-moon sextile. This should keep things both interesting and relaxed in a very nice balance of things.
Tonight, the moon squares Neptune, bringing a sense of confusion and adventure. It's also likely to bring some intense dreams, but try not to overthink them during this astrological event. If your active imagination is making it hard to sleep, try to escape into a movie or music to distract your mind. This would be wise, especially since you're likely to be highly sensitive. If any of your wild ideas are hurtful, they will sting twice as much.
Daily Zodiac Horoscope for February 6
Aries
The first sign of the Zodiac, Aries are the trailblazers. Passionate and independent, Aries will never do something just because everyone else is doing it—a Ram needs to be 100 percent committed to the task at hand.
Feb 6, 2021 - Discussions in a group you're affiliated with could get heated as disagreements escalate. A goal you've been working toward might finally near fulfillment, Aries, and tempers are short. You may avoid arguments, but the situation could still make you uncomfortable. You might decide to leave early and go for a workout or walk. This is a good idea. You will want to work off the frustration.
Taurus
Smart, ambitious, and trustworthy, Taurus is the anchor of the Zodiac. Amazing friends, colleagues, and partners, Taureans value honesty above all else and are proud that their personal relationships tend to be drama free.
Feb 6, 2021 - Today you could put a lot of energy into mundane chores and tasks, as you won't want them hanging over your head and interfering with your evening plans. As a result, Taurus, you might feel very stressed and your temper could be a bit short. Try to control it and avoid taking your frustrations out on others. Remember, you will have to face these people again.
Gemini
Smart, passionate, and dynamic, Gemini is characterized by the Twins, Castor and Pollux, and is known for having two different sides they can display to the world. Expert communicators, Gemini is the chameleon of the Zodiac, adept at blending into different groups based on the vibe and energy they perceive.
Feb 6, 2021 - You might be planning or leaving on a much-needed vacation now, and feeling very excited about it. Plans should go smoothly, Gemini, so you're apt to get everything together with few glitches. Friends in distant places might ask you to visit or be planning visits of their own. The focus today is on expansion of your physical and mental horizons. Go for it, have fun, and take notes.
Cancer
Emotional, intuitive, and practically psychic; ruled by the moon and characterized by the crab, Cancer has so much going on in its watery depths. Cancers may seem prickly and standoffish at the first meeting, once they make the decision to become friends with someone, that person has a friend for life.
Feb 6, 2021 - Ambitious plans for your future could necessitate your giving a lot of attention to practical matters, such as finances. This could be a drag, Cancer, but if you're serious about your ideas, it needs to be done. A friend, probably a man, could pitch in and help you make sense of everything. Don't try to get it all done today. Your mind could get overloaded, which might discourage you. Take it slowly.
Leo
Bold, intelligent, warm, and courageous, fire sign Leois a natural leader of the Zodiac, ready to blaze a trail, vanquish injustice, and make a name for themselves along the way. Blessed with high self-esteem, Lions know that they possess enviable traits - and they're proud of them.
Feb 6, 2021 - The coming days promise a busy social time, Leo. You might host a party at your home. You may feel terribly rushed and wonder if you will be able to get everything done. Don't worry. It will all come out all right. Friends or family members could prove invaluable in lending assistance. At some point, you might attend or take part in a sports event.
Virgo
Smart, sophisticated, and kind, Virgo gets the job done without complaining. Virgos are amazing friends, always there to lend a hand and also lend advice. Practical Virgos are incredibly adept at big picture thinking, and planning out their life, their vacations, and what they're going to do today isn't a drag it makes them feel in control and secure.
Feb 6, 2021 - Your energy level should be high today, Virgo, so you're going to feel restless and spend most of your time out and about. There might be some chores you need to get done at home, but family members should help and you're apt to finish them all quickly. Paperwork might need to be completed, which could be the slowest of all your tasks. Don't get frustrated. Handle it and then have fun this evening.
Libra
Intelligent, kind, and always willing to put others before themselves, Libras value harmony in all forms. Ruled by Venus, the planet of beauty, Libra adores a life that looks good. As the master of compromise and diplomacy, Libra is adept at seeing all points of view and excels at crafting compromises and effecting mediation between others.
Feb 6, 2021 - You may be looking forward to an evening with close friends, Libra, probably including a romantic partner. Occasions such as sporting events, movies, or concerts could be on your agenda. Activities involving children are also possible. Don't be surprised if you're inclined to sit quietly and let others do the talking. You might have a lot on your mind and need to let it stew for a while.
Scorpio
Passionate, independent, and unafraid to blaze their own trail no matter what others think, Scorpios make a statement wherever they go. They love debates, aren't afraid of controversy, and won't back down from a debate.
Feb 6, 2021 - Members of your household may feel a bit restless today, and therefore might spend most of their time out and about. You might take advantage of everyone's absence to catch up on work you need to do alone, Scorpio. This is going to be a busy day with lots of outside contact. Visitors might drop by and the phone could ring constantly. Don't be surprised if you don't get much done.
Sagittarius
Independent and strong-willed, Sagittarius personalities are all about going off the beaten path. Sagittarius isn't afraid to step away from the pack and is a natural-born leader who goes after what he or she wants, regardless of what other people think.
Feb 6, 2021 - Your neighborhood is likely buzzing with activity today, Sagittarius. New neighbors could move in, improvements could be made, and new businesses could open their doors. Expect a lot of visitors and calls. A man with a child could play a big role in these events. At some point you might decide to walk down the street and check out what's happening. What you hear from others may not be accurate.
Capricorn
Smart, hardworking, and fully in control of their destiny, a Capricorn will always get what they set their mind to, in both personal and professional life - no excuses. Capricorns may get a reputation as stubborn, but they simply know what they want, and also know how they wish other people would behave.
Feb 6, 2021 - The promise of possible financial advancement could cause you to plunge into a lot of paperwork today. This could be related to a job, Capricorn, or it might involve a personal project that you've been working on. You might get so caught up in what you're doing that you lose your ability to focus and get too frazzled to finish. Remember to pace yourself and take breaks when you feel the need.
Aquarius
Independent and enigmatical, Aquarians are unique. There is no one quite like an Aquarius, and because each is so incredibly individual, it can be tough to describe them as a group. Aquarians don't like labels, and may shy away from any adjective - even the good ones you might bestow upon them.
Feb 6, 2021 - Your physical energy is likely to be very high today, and you might want to spend most of your time out and about, probably in the company of others. You may attend a concert this evening or some other kind of entertainment that you really enjoy. There might be a slight delay in getting there, Aquarius, but don't panic. You should arrive eventually.
Pisces
Smart, creative, and deeply intuitive, Pisces can be close to psychic. Pisces feel things deeply and have incredibly strong gut reactions. A Pisces "knows" things from deep within, and can often judge whether a person or situation is good or bad.
Feb 6, 2021 - This is a good day to spend some time alone, Pisces. You may have projects you want to finish, and you have the energy to get a lot done. You could feel restless, but socializing might not be a good idea. Tempers may be short and frustrations high among those in your social circle. Quarrels might break out. Get out on your own, then work on whatever you want. This way you will enjoy your day.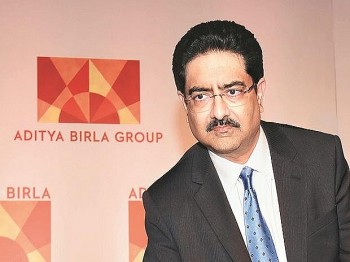 World
India is becoming more famous with many wealthy business billionaires, and the cumulative wealth of India's richest saw a rise of 50 percent in the year two of the pandemic, according to Forbes magazine. Take a look at these richest Indian billionaires in Asia and their huge net worth.