Daily Horoscope for October 1: Astrological Prediction for Zodiac Signs
Daily Horoscope for October 1: The overall energy rating is 4. This is a day of intensity and cleansing. You will feel pulled into your absolute truth and want to take matters into your own hands.
Daily Planetary Overview
Today adds perfect symbolism to the beginning of the month. A vibrant full moon in the cardinal sign of Aries is an absolutely fantastic way to open up an energetic portal of sorts to illuminate the greater aspects of one's life.
This is a lesson of leadership for many, and this can be a release of the old ways in the collective struggle. Aries energy asks everyone to open their mind to new possibilities and walk away from an outdated mentality in many realms of life. People are really going to feel this lunar wave, and it might even mean that your inner rebel is going to have to take priority over others' expectations. This is also a vibration that is going to trigger you to step out of some normal way of doing things.
People might be showing their inner rage in some capacity, mainly as this full moon asks us all to purify and cleanse our anger by triggering our solar plexus chakra. The wounds are still here; some of them are meant to be here for life.
The Centaur asteroid Chiron is also extremely close to this moon in Aries in the retrograde position. It's not that you can't take control of your life at all. The lesson, in fact, is to take the path that others are too afraid to walk down, knowing that you might be doing this alone. This is the cost of breaking societal norms. It's often a very lonely process, but at the end of the day you'll be all the more grateful for these cosmically aligned shifts.
Aries
The first sign of the Zodiac, Aries are the trailblazers. Passionate and independent, Aries will never do something just because everyone else is doing it—a Ram needs to be 100 percent committed to the task at hand.
Oct 1, 2020 - Exciting news could come to you today that could bring a lot of joy into your life, Aries. Your income may soon skyrocket, and more opportunities to advance yourself professionally should start coming thick and fast. You may even receive some sort of public acknowledgment. This isn't the end of the line, however - this is only the beginning! You will be glad to know you can expect this trend to continue for some time.
Taurus
Smart, ambitious, and trustworthy, Taurus is the anchor of the Zodiac. Amazing friends, colleagues, and partners, Taureans value honesty above all else and are proud that their personal relationships tend to be drama free.
Oct 1, 2020 - A powerful bond between you and a romantic partner could have you walking around with your head in the clouds, Taurus. Things between you seem to be improving by leaps and bounds. Right now it all seems just too perfect. Savor every moment of your time together. You will want to remember them when times aren't quite so easy. We all deserve such halcyon days. You and your beloved should definitely make the most of it.
Gemini
Smart, passionate, and dynamic, Gemini is characterized by the Twins, Castor and Pollux, and is known for having two different sides they can display to the world. Expert communicators, Gemini is the chameleon of the Zodiac, adept at blending into different groups based on the vibe and energy they perceive.
Oct 1, 2020 - Gemini, love of all kinds - the love of friends, the affection of family members, romantic love - flourishes in the home today as a number of visitors come to your door, perhaps unexpectedly. One of your guests could bring some wonderful news about money. A strong sense of unity among all those present should be very apparent, at least to you.
Cancer
Emotional, intuitive, and practically psychic; ruled by the moon and characterized by the crab, Cancer has so much going on in its watery depths. Cancers may seem prickly and standoffish at the first meeting, once they make the decision to become friends with someone, that person has a friend for life.
Oct 1, 2020 - A large gathering of friends, relatives, and neighbors could take place in your neighborhood today, Cancer. You might run into a few old friends you haven't seen in a long time and enjoy catching up. A former romantic partner could also be present. Are you still interested? If so, pursue it. It might work this time! If you're no longer interested, perhaps you could now be friends. Think about it!
Leo
Bold, intelligent, warm, and courageous, fire sign Leo is a natural leader of the Zodiac, ready to blaze a trail, vanquish injustice, and make a name for themselves along the way. Blessed with high self-esteem, Lions know that they possess enviable traits—and they're proud of them.
Oct 1, 2020 - If you've asked your employer for a raise recently, Leo, the astral energy indicates that you can expect to receive one soon. Your employer is greatly impressed with your efforts, and probably thinking that you might be setting your sights elsewhere. Opportunities may certainly appear, although this is obviously not the time to make a decision. Take some time to really think and consider everything carefully.
Virgo
You can reform yourself as the energy coincides with your self-realization, getting you in touch with your root chakra. Today's lunar transit includes a very sobering reflection courtesy of opposition to Saturn in mighty Capricorn emphasizing the value of finding balance through rebuilding your internal stability.
Smart, sophisticated, and kind, Virgo gets the job done without complaining. Virgos are amazing friends, always there to lend a hand and also lend advice. Practical Virgos are incredibly adept at big picture thinking, and planning out their life, their vacations, and what they're going to do today isn't a drag it makes them feel in control and secure.
Oct 1, 2020 - An unexpected letter or package might arrive sometime today, Virgo. This could be a gift from a lover - perhaps a bit more lavish than you would have expected. You could receive other communications as well. At least one could be related to your job in some way. A party invitation could also come, and you will probably want to attend. A significant other will want to accompany you.
Libra
Intelligent, kind, and always willing to put others before themselves, Libras value harmony in all forms. Ruled by Venus, the planet of beauty, Libra adores a life that looks good. As the master of compromise and diplomacy, Libra is adept at seeing all points of view and excels at crafting compromises and effecting mediation between others.
Oct 1, 2020 - Happiness reigns in the home right now, Libra. Money comes pouring in from bonuses, salary from extra hours, or gifts. You may be considering spending some of this money on either adding to or refurbishing your home. If you're having trouble making a decision, consider consulting a decorator. There is great harmony within your family. You seem to understand each other on an intuitive level.
Scorpio
Passionate, independent, and unafraid to blaze their own trail no matter what others think, Scorpios make a statement wherever they go. They love debates, aren't afraid of controversy, and won't back down from a debate.
Oct 1, 2020 - Are you single, Scorpio? If so, today you might fall in love at first sight. You may have been frustrated lately by the lack of available,interesting people, but today you could meet someone who seems too perfect for words. And you can rest assured that the attraction is mutual! If you're already involved, you can expect a revival of the fairytale romance between you and a significant other.
Sagittarius
Independent and strong-willed, Sagittarius personalities are all about going off the beaten path. Sagittarius isn't afraid to step away from the pack and is a natural-born leader who goes after what he or she wants, regardless of what other people think.
Oct 1, 2020 - A strong attraction to someone could take you by surprise today, Sagittarius. This person could be involved in the arts in some way, perhaps film, television, or recording. You might spend considerable time together for the purpose of working on a project, but the energy between you should be strong and apparent to both of you. If you're interested in a new relationship, make sure you look your best!
Capricorn
Smart, hardworking, and fully in control of their destiny, a Capricorn will always get what they set their mind to, in both personal and professional life—no excuses. Capricorns may get a reputation as stubborn, but they simply know what they want, and also know how they wish other people would behave.
Oct 1, 2020 - Are you involved in a creative project that involves modern technology, Capricorn? If so, progress could be made by leaps and bounds, starting today. A lucky break might set you off in a new direction that adds depth and dimension to your work. Relations with colleagues should be warm, congenial, and supportive. There is a sense of unity that pervades the group and adds to the energy and enthusiasm. You will love the results of your efforts.
Aquarius
Independent and enigmatical, Aquarians are unique. There is no one quite like an Aquarius, and because each is so incredibly individual, it can be tough to describe them as a group. Aquarians don't like labels, and may shy away from any adjective—even the good ones you might bestow upon them.
Oct 1, 2020 - If you own your home or have any kind of investments in real estate, Aquarius, you might hear some great news today about the value of that investment. It's likely to be increasing, and probably will continue in that direction. This could make a big difference in your life in some way right now. In fact, there might be a number of options opening to you. Consider them all carefully, and go for the gold.
Pisces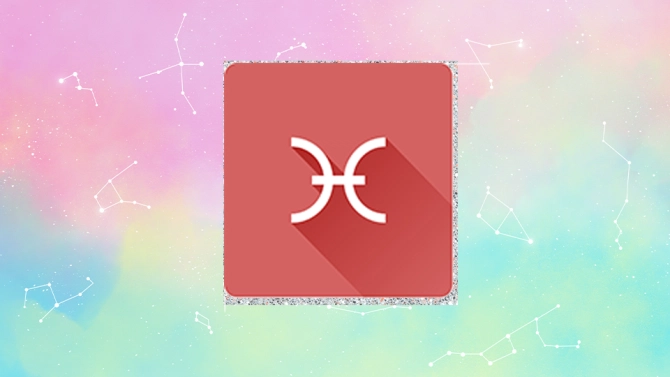 Smart, creative, and deeply intuitive, Pisces can be close to psychic. Pisces feel things deeply and have incredibly strong gut reactions. A Pisces "knows" things from deep within, and can often judge whether a person or situation is good or bad.
Oct 1, 2020 - Are you technically single but very deeply involved with someone, Pisces? If so, don't be surprised if today you extend or receive a proposal of marriage. Recent events have brought you very close together and greatly intensified the bond between you. Your partner may want to legalize that bond. Do you? If there is even the smallest doubt, give yourself some time to think. Acting on impulse isn't a good idea right now.