Dak Lak Province Wants Further Support from Foreign NGOs
The recent conference gathering foreign donors in Dak Lak province has the direct attendance of eight donor organizations operating in the province and virtually connecting with 16 foreign organizations and agencies in Vietnam.
The Central Highlands province of Dak Lak raised more than USD 6.5 million worth of foreign aid during 2020-2021.
The conference, held for the first time in hybrid format on September 28, offered a platform for Dak Lak authorities and 24 domestic and foreign donors. It is expected to open up new cooperation opportunities, contributing to further promoting cooperation relations between Dak Lak province and foreign partners and organizations.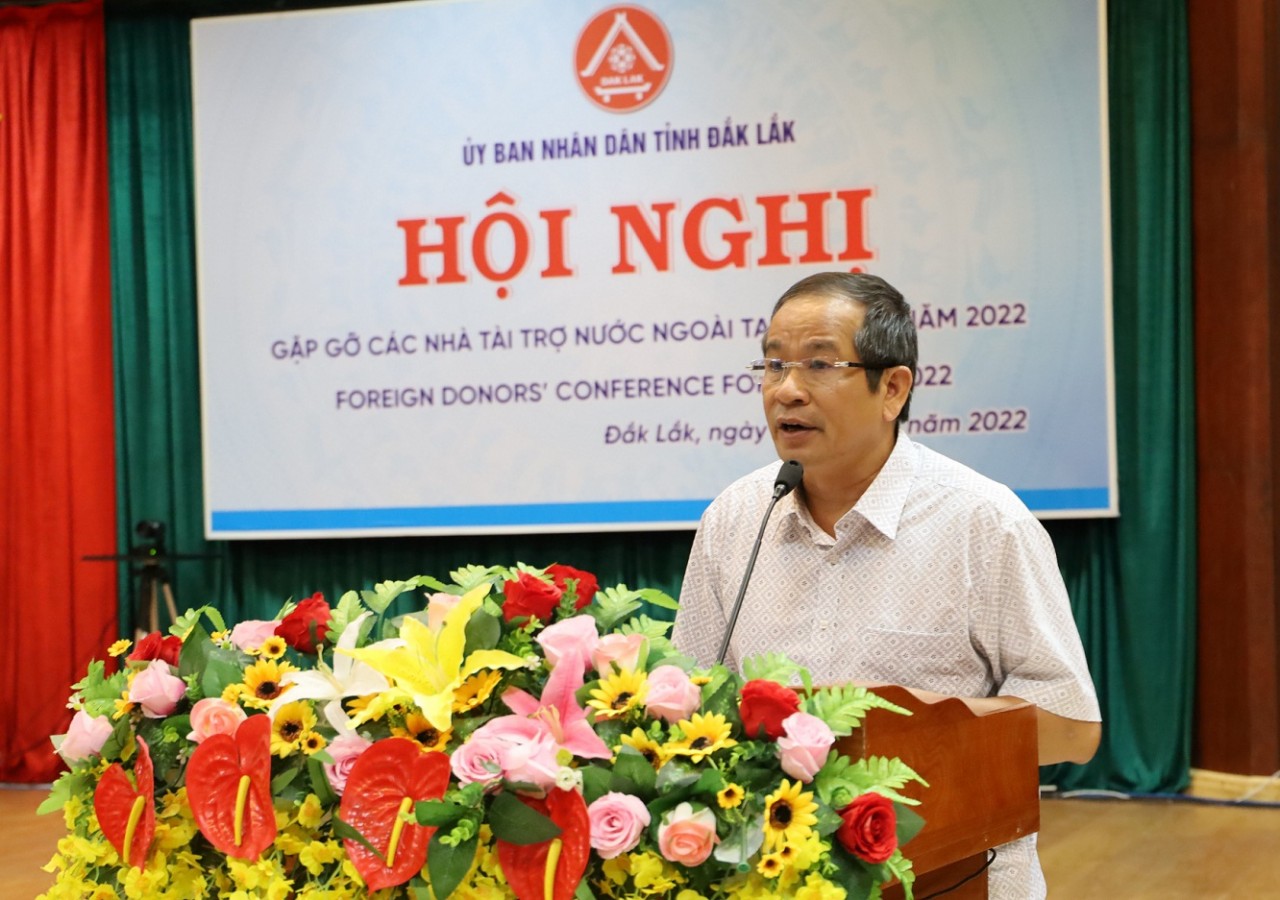 Mai Xuan Thong, technical advisor of the Global Coffee Platform (GCP) delivers his report at the conference. Source: daklak.gov.vn
According to a report, foreign aid posted in the period fulfilled 84% of the target set for 2020-2025 under the Provincial Program to strengthen cooperation and promote foreign non-governmental aid (USD 1.3 million/year and USD 7.8 million/whole period). Specifically, the total value of aid mobilized by the whole province in the period of 2020 - 2021 is estimated at more than USD 6.5 million with an average of USD 2.1 million per year.
The number of donors in the 2020 - 2021 period remains about 22 organizations/year, of which the number of foreign NGOs has increased compared to the previous period, showing the interest of organizations for Dak Lak.
Most of the financial assistance was channeled into the fields of health, education, and natural resources-environment, and into remote areas.
Dak Lak will focus on mobilizing aid for education, health, agriculture, and rural development, and social security, with priority given to districts with high poverty rates like Buon Don, Ea Sup, Krong Bong, Lak, and M'Drak.
However, the number of grants for the 2020-2021 period decreased significantly, the disbursement value only reached 61% of the plan, equaling 40% of the 2017 - 2019 period. In particular, the disbursement value in the 2020-2021 period only achieved more than 30% of the plan because many project activities could not be implemented because of the impact of Covid-19.
At the conference, the delegates spent a lot of time exchanging and contributing ideas to improve the effectiveness of cooperation between the parties in the coming time, especially on issues such as the need for cooperation on social security society, agriculture, culture, elephant conservation, health and procedures related to the implementation of projects.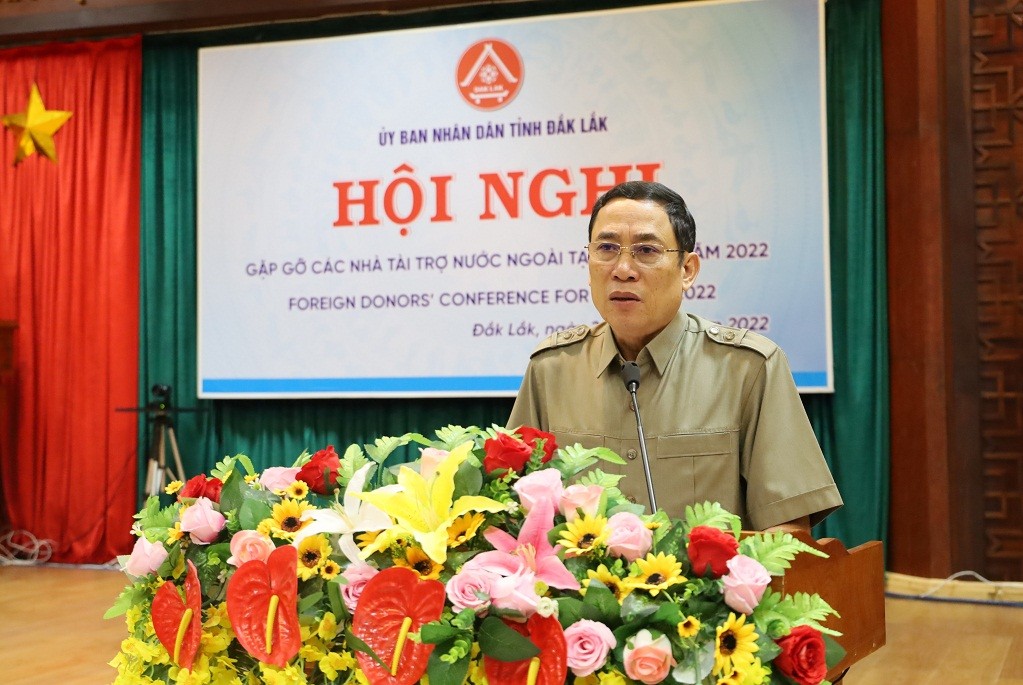 Vice Chairman of the provincial People's Committee Vo Van Canh speaks at event. Source: daklak.gov.vn
Addressing the function, Vice Chairman of the provincial People's Committee Vo Van Canh, said the contributions of foreign NGOs and donors have had a positive impact on the province's socio-economic development and asked for further assistance.
Donors also hoped provincial authorities will create favorable conditions for them to implement their projects in Dak Lak. Cooperation requires commitment from localities, coordination between relevant departments and sectors, human resource allocation, expansion of cooperation relationships, and reciprocal coordination between the two sides, they stressed.
Introducing about their programs, Doan Thu Huyen, country director of the Campaign For Tobacco-Free Kids in Vietnam, said that the drowning prevention project has been organized since 2018 in 12 provinces, including Dak Lak. The project has held swimming classes, teaching safety skills in the water environment for students of schools in Ea Kar town, and is implementing activities in Cu M'Gar district.
Dak Lak province has a high and increasing rate of child deaths from drowning, she said, therefore, Campaign For Tobacco-Free Kids is committed to continuing to accompany the province, but needs the drastic intervention of departments, sectors, localities, and communities to reduce child drowning.
Vice Chairman of the provincial People's Committee Vo Van Canh presents certificates of merit to outstanding organizations. Source: daklak.gov.vn
On this occasion, the People's Committee of Dak Lak province presented certificates of merit to 11 organizations and individuals with outstanding achievements in humanitarian assistance and development cooperation, contributing to the province's socio-economic development.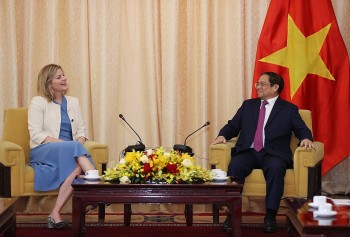 National
The Netherlands committed to cooperate with Vietnam, and together find innovative and sustainable solutions to accelerate green economy transformation.