Delectable tea also needs a place to settle down
The close relationship between tea and tea drinkers is like a family when children are born, raised, and grow according to the family's tradition. The whole family settles down, they will... thrive.
Rarely is a drink as miraculous as tea since tea lovers not only drink but also enjoy it. The joy of enjoying tea often reminds us of the literature enthusiasts; nevertheless, enjoying tea is even more amazing. The elders often say "Enjoying is extremely meticulous" and it's never wrong.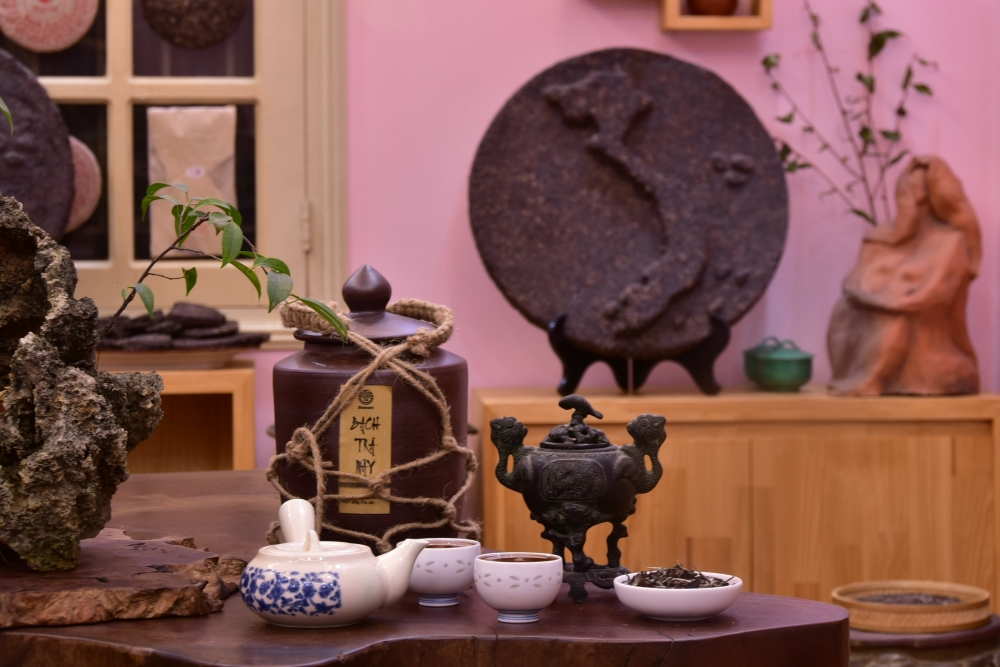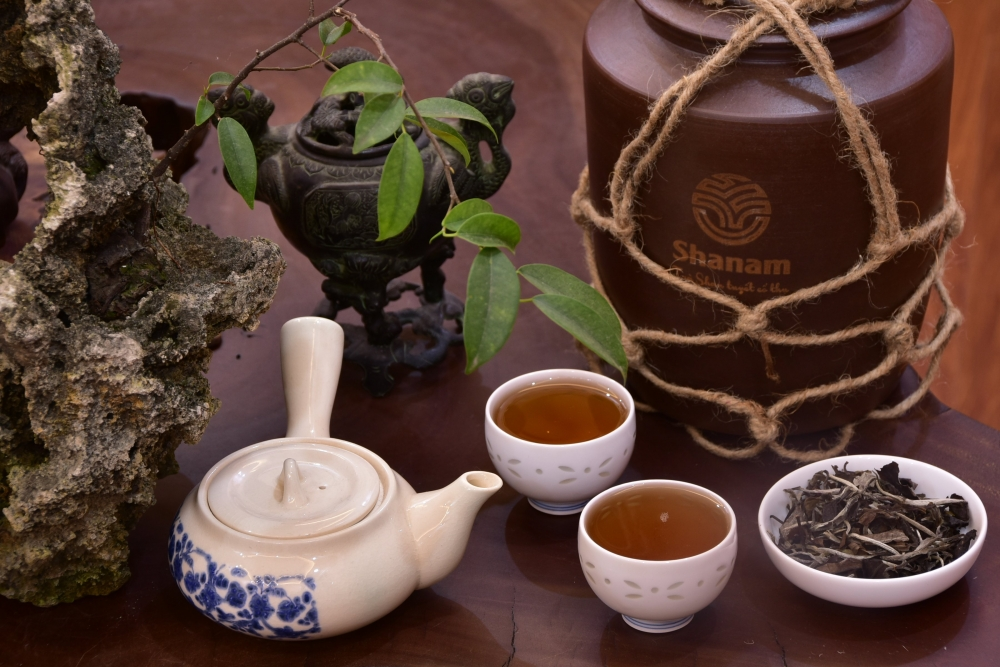 Delectable tea also needs a place to settle down
Which type of tea to drink, which type of tea to enjoy? Such a brief question even can't be answered in several tea seasons. Tea is mainly used to drink, but it's also used to enjoy. Nevertheless, it is notable that not all types of tea we can play.
In terms of technique, tea is divided into two categories namely anti-ferment tea and fermented tea. Regarding the use, anti-ferment tea needs to be drunk right after it's completed. If anti-ferment tea is brewed for a long time, its flavor and taste will be reduced. Thus, it's clear that this tea type is for drinking rather than playing. Meanwhile, fermented tea is appropriate for playing as the fermentation process requires a long time. The longer it is fermented, the more valuable it becomes. This is the reason why long-lasting fermented tea is compared to gold.
Whether tea ferments well so that tea lovers can play it for a long time depends on the storage. The scrupulous level of playing tea commences from this stage. Fermented tea looks like a child with a plump and bright appearance, yet the latter needs more time, environment, and education to be more perfect.
The reason for playing fermented tea is that people look forward to unexpected things. Despite possessing the same tea type with the same crop and producers, each person has different ways of preserving tea. The taste of fermented tea will be special if the tea is properly preserved. Tea may be also damaged if being kept in an environment with high humidity, under the sun, or in places with other smell-triggering food. The tea's initial features like "innocence" and "kindheartedness" then will be lost.
In order for the tea to ferment… obediently, a beautiful and safe house is needed to help it… settle down. If the ideal way to store the anti-ferment tea is by putting it in a tin box, or more luxurious in an insulated cabinet with a stable temperature day and night, storing the fermented tea requires another unique field, pottery.
Vietnam has a long history of producing pottery on the world map, with typical ancient pottery products from the soil quality, shaping techniques to styles, etc which have still been existed. So as for tea can be usable for a long time, it should be kept in ceramic jars as the remaining humidity from the baking process serves as an ideal factor for tea fermented naturally, evenly, and optimally.
The market sells some types of tea such as "trà ép bánh" (tea pressed into blocks) or "bạch trà" (white tea), etc with the valuable ingredients from the famously ancient Shan tea areas throughout the East - Northwest (Vietnam). Putting tea into ceramic jars brings about many surprises.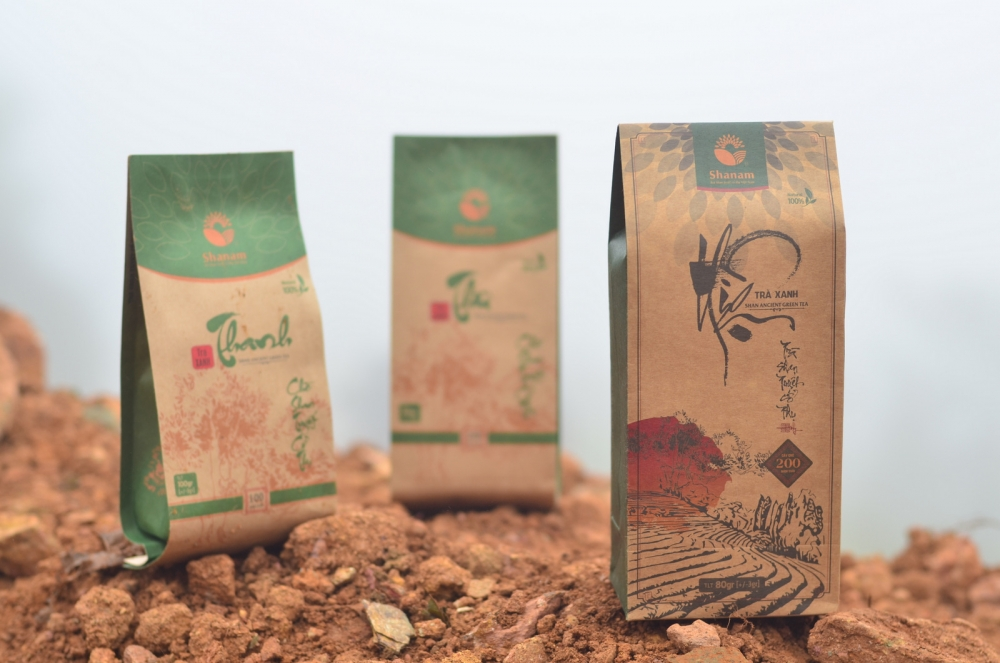 Concerning the principles, placing tea in jars is a form of brewing for it continues to convert (ferment) the available substances. The pottery jar is like a home for tea to shelter. A highlight of placing tea in ceramic jars is maintaining the flavor. The climate in the north is often moist, so, the covering of ceramic jars helps to prevent humidity.
Tea players store and brew tea in jars in different ways. Simply, it's any jars, any tea, each jar contains the same type such as "trà ép bánh" (tea pressed into blocks) or "bạch trà" (white tea), etc. They also combine between two types including "trà ép bánh" and "trà rời chưa ép bánh" (tea not pressed into blocks).
Regarding use, Vietnamese ceramic jars are redolent of rustic images. They can be used to decorate houses, forming an elegant hobby combining tea and pottery. A beautiful house corner, an ideal space to relish tea, and a delicious teapot are both for usage, storage, and accompanying with the pleasure of drinking tea over the years.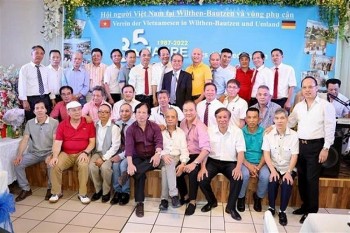 Economy
The Overseas Vietnamese Association in Wilthen - Bautzen and surrounding areas in Germany held a get-together on the occasion of the 35th anniversary of Vietnam - Germany labour cooperation.