Deputy CEO Phuong Uyen Tran on the Importance of Innovative Digital Transformation
Tan Hiep Phat's Deputy CEO said innovation needs attention from both leaders and employees to drive a business to success.
In a seminar on innovation held by the Ministry of Planning and Investment, Phuong Uyen Tran, Deputy CEO of Tan Hiep Phat, a leading beverage company in Vietnam, gave advice on how an enterprise can apply innovative mindsets to its culture to influence each employee to develop himself to catch up with the requirements of his work.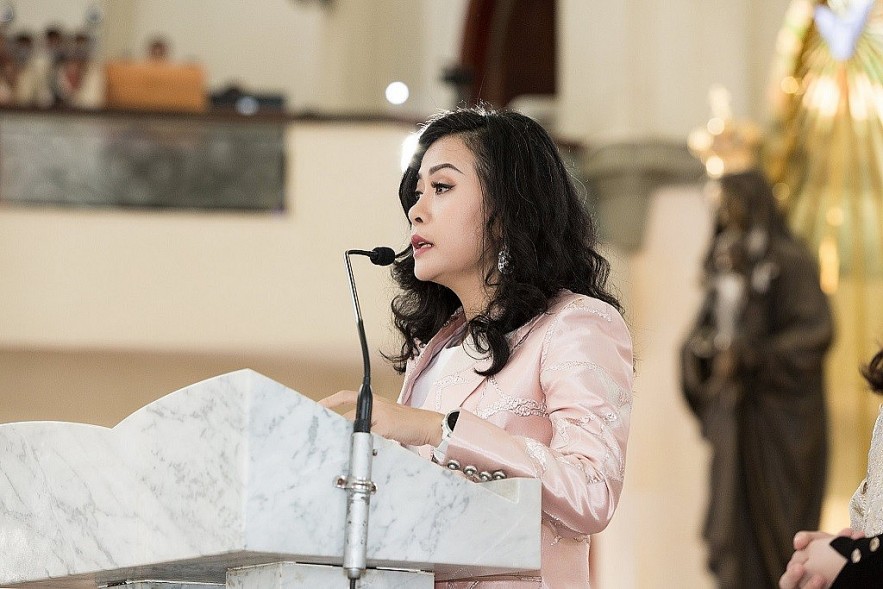 Tan Hiep Phat's Deputy CEO Phuong Uyen Tran (Photo: Tran Qui Thanh)
Requesting continuous improvement at work
The female leader of Tan Hiep Phat said consistency brings success to businesses in the innovation process. Notably, the consistency of ideas is one of the most important.
However, innovating also means doing things differently, when a new method is applied. Even though innovation can lead to failure, the lesson learned after each failure plays the most important role in leading to success in future innovation.
"Innovation needs to originate from leaders, having their consistent support. Only then can innovation bring results to businesses."
Phuong said creative thinking had become a measure of Tan Hiep Phat's leadership capacity. Employees of different positions have to prove their effort at a different level. For example, the staff is required to maintain continuous improvement, while leaders need to find solutions to accomplish assigned goals despite difficulties posed by the pandemic.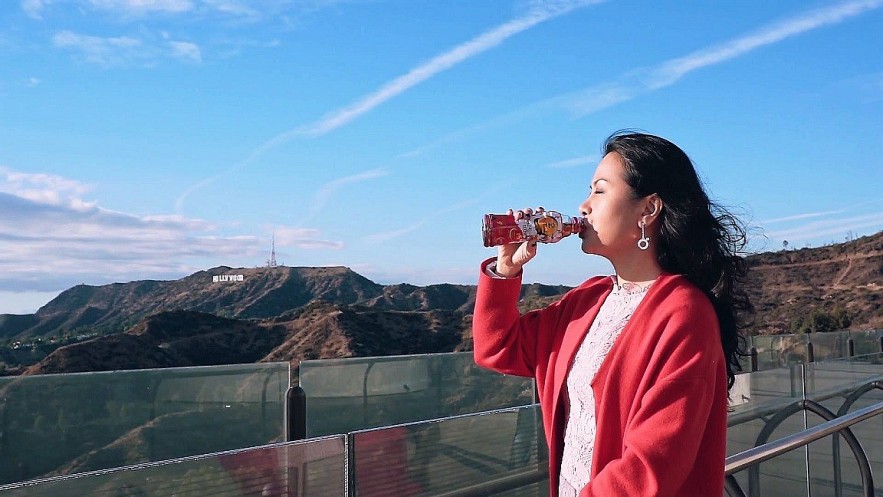 Photo: Phuong Uyen Tran
Opportunity to change comes from difficulty
According to Deputy CEO Tan Hiep Phat, the pandemic has caused hardships in connecting consumers with businesses. During the quarantine period, Tan Hiep Phat has found a way to reach its consumers.
The business has organized six "No Degree - Chill Cool" music shows in six weeks to offer entertainment to consumers, especially young people, while working from home. The shows took place successfully in the context of social distancing when no agency was able to film or hold any event.
"Tan Hiep Phat's marketing team does not stop because of social distancing. On the contrary, it is a force that pushes Tan Hiep Phat employees to be more creative in connected with customers," Phuong said.
During the epidemic, healthy products are prioritized by consumers. Tan Hiep Phat has also launched new products with high nutritional values ​​at affordable prices.
"Understanding the difficulties of customers during the pandemic, we also offer support, keeping our products' price stable, committing not to increase the price, and continuously launching promotions. At the same time, Tan Hiep Phat accompanies vendors and distributors to bring consumers quality products at good prices", said Phuong Uyen Tran.
According to her, difficulties are opportunities for Tan Hiep Phat people to change.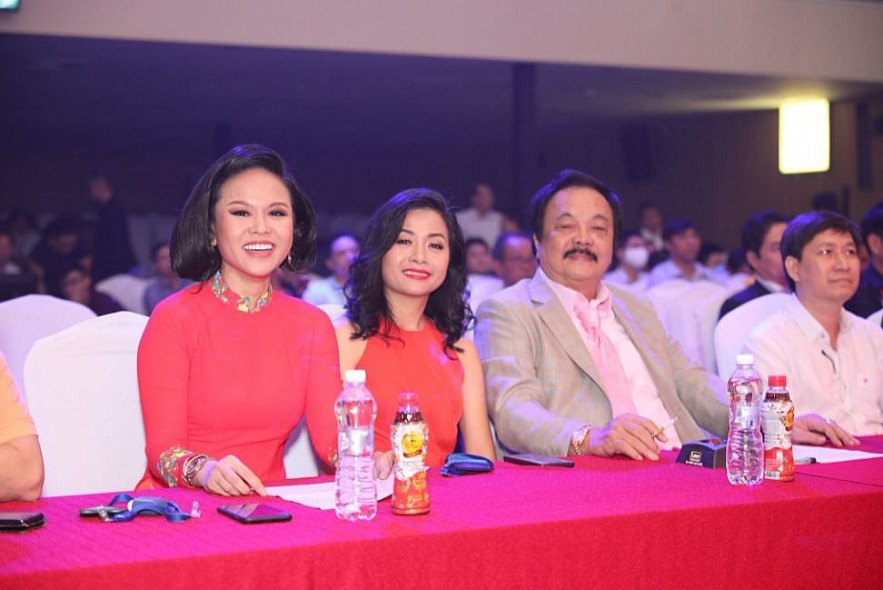 Phuong Uyen Tran (Center) with her father and sister. (Photo: Phuong Uyen Tran)
Apply digital transformation to innovation
Technological innovation is among the big challenges that businesses are concerned about during and after the pandemic. In the past time, Tan Hiep Phat adheres to pandemic prevention regulations. Employees in the green zones (areas with low Covid risk) work in the office, while people in the yellow and orange zones work from home.
During the 125 days of social distancing, the company applied a virtual office system, which greatly support Tan Hiep Phat's operation.
The company took a further step to invite a consulting unit to redesign its entire working process.
"By operating a clear process of decentralization, employees will see their role in the organization and their path of development. Those are factors that helped Tan Hiep Phat carry out the digital transformation process during the pandemic, making it easier to work," Phuong said.
"Covid-19 is an opportunity for all Tan Hiep Phat employees to change. In fact, if they do not change, the organization will not be sustainable," emphasizes the accomplished businesswoman.