THP Directors Find Pleasure in Running Family Business
Take a closer look at the daughters of Tan Hiep Phat Beverage group and watch the path they have chosen to reach out into the world.
The founder of Tan Hiep Phat Beverage Group has two famously gorgeous and talented daughters.
The older sister Phuong Uyen Tran Uyen Phuong is a leading light in marketing and PR management both domestic and overseas, and the younger sister Tran Ngoc Bich is a valuable personnel in human resource management and company culture building.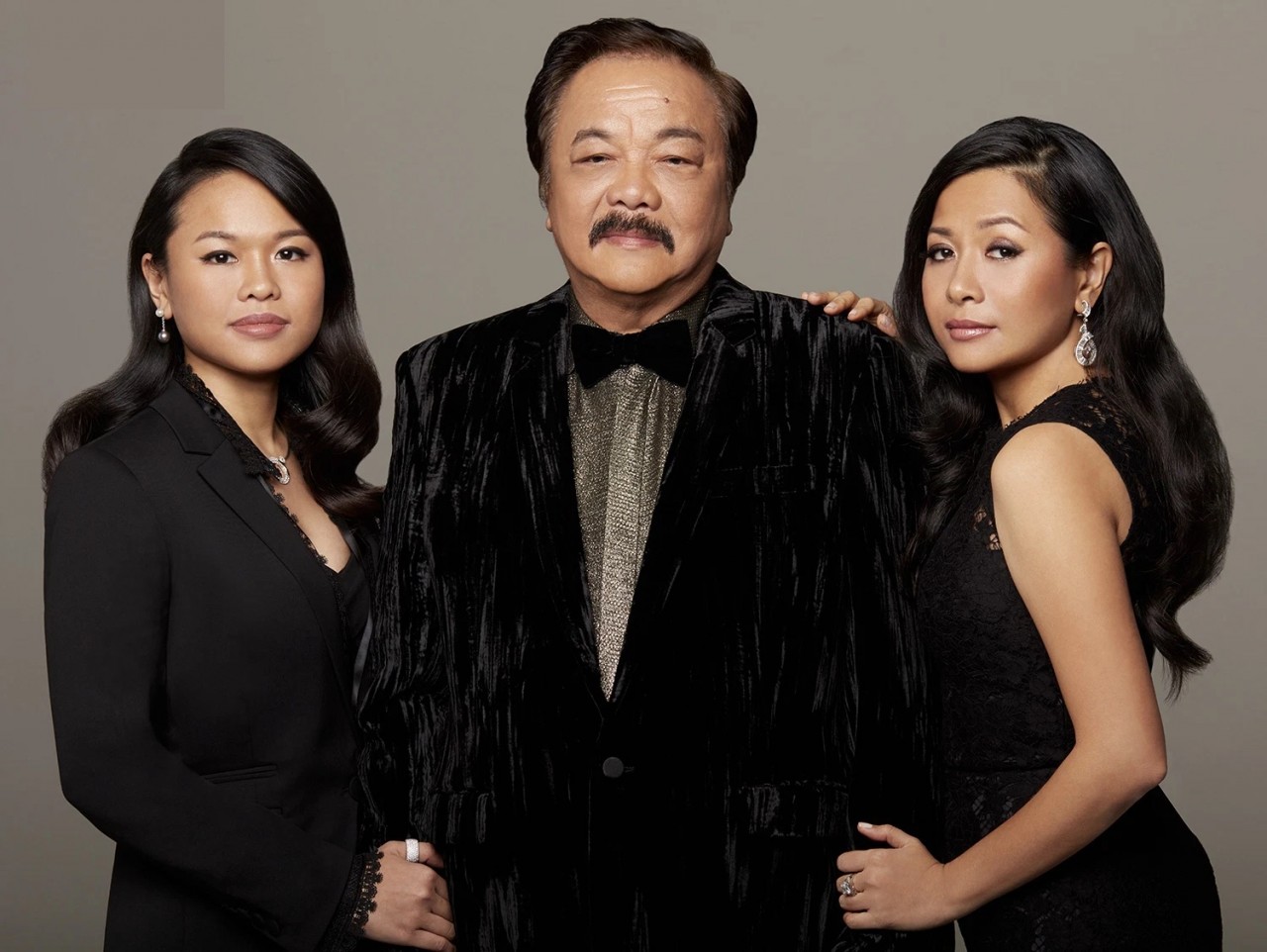 Photo: Bich Ngoc Tran
A few years ago, many people were surprised that the Deputy Director of THP Phuong Uyen Tran began writing and selling her books while her business faced challenges.
However, they now comprehend the knowledge path she has chosen.
"Competing with Giants" by Phuong Uyen Tran, together with her contribution in many national and international business events, workshop had inspired both the start–up community and consumers worldwide.
Before the Covid-19 global pandemic, Phuong liked to travel to different countries around the world and inspire entrepreneurs and promotes organic and healthy beveragse.
She has been popularizing an attractive THP brand name inside the mind of consumers in many countries.
One of Phuong's favorite quotes is by the top American marketing strategist Jack Trout:" Brand competition is a battle in consumers minds."
She says that: "Vietnamese brand names that want to be embedded in the minds and thoughts of worldwide consumers should be positioned using different methods."
Tan Hiep Phat group and Tran Uyen Phuong has positioned their unique strength to reach out the wider world by using their unique knowledge.
Phuong Uyen Tran Uyen Phuong works in marketing and PR management both domestic and overseas. Photo: Phuong Uyen Tran
Phuong Uyen Tran expressed her great ambition for THP.
"What we have done for last decades is consistent, and we dream to build up a Vietnamese hundred-year-old brand and we are ambitious to make it become true," she said.
HR Director Tran Ngoc Bich has helped create Tan Hiep Phat with the valuable tool of human resource management.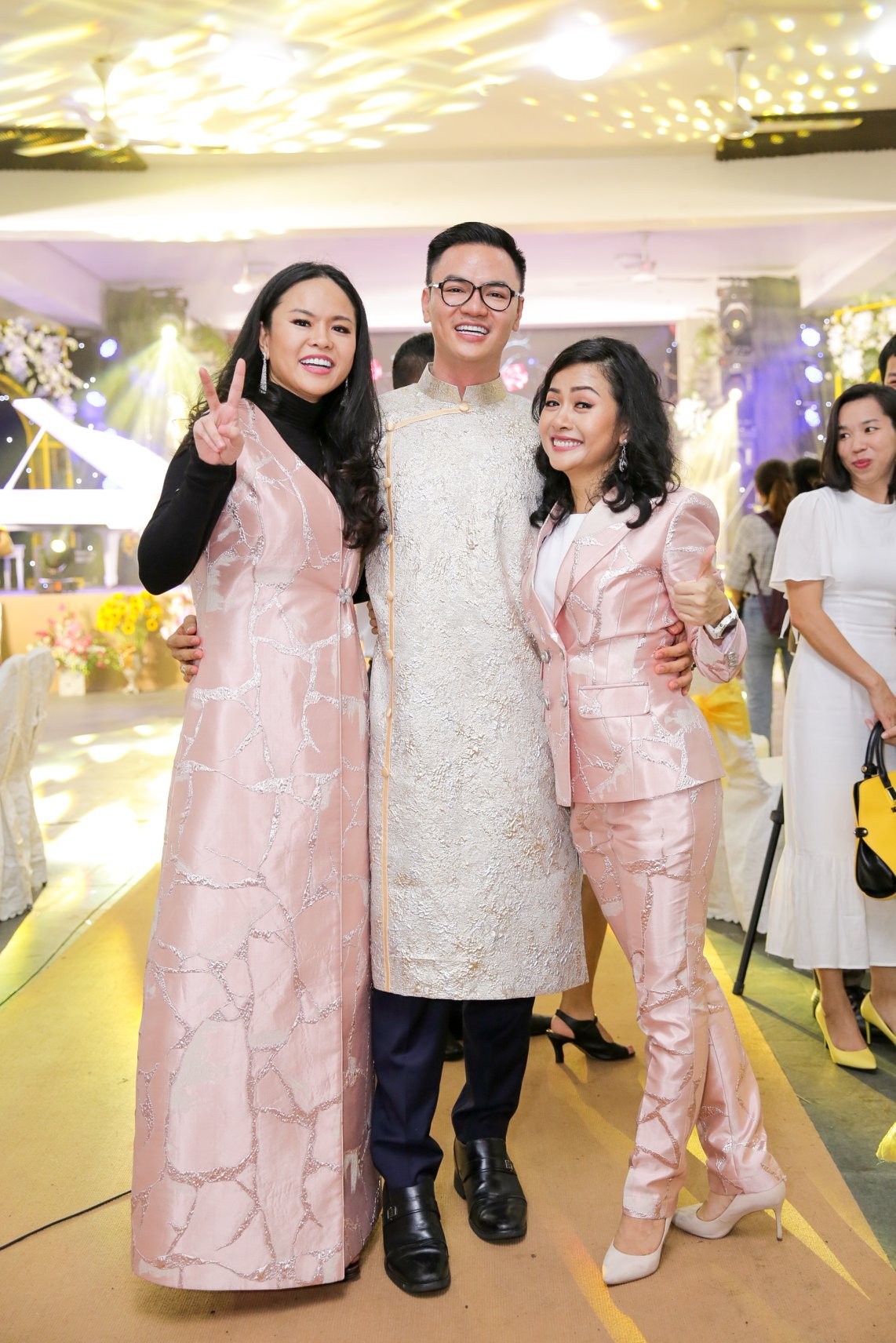 HR Director Tran Ngoc Bich (left) and her family members. Photo: Tran Qui Thanh
The female leader expressed her thorough understanding of "leadership culture."
THP group in association with international partner DDI will research and develop the capacity for leadership.
Bich shared tips for both effective achievement and employee motivation:
"The leader has to communicate well to her employees. She has to be a model and create values to her employees," she said.
Bich made it clear that from 2020 on, anyone in THP has to be a leader.
The competition is changing. It is no longer a battle of big fish eating small fist, but fast fish outracing slow fish.
Therefore, the only way to make our team stronger is that induviduals must be be fast and dynamic, and self-assess customers to make up his/her own mind.
"Only by succeeding in that targeted change, will THP ensure its new development towards a 100-year development plan. That is why THP has been creating a leadership development system, to support employees joining the new workforce," said Bich.
Bich tells the THP team, whom she call her brothers and sisters, that leaders must have two abilities: one is understanding customers and giving solutions to customers.
The second is the ability to overcome a crisis.
Crisis is the top, management is the root.
Even in Singapore, which is a very developed country in terms of corporate governance, the issue of how to make the company clearer and more transparent is constantly being raised.
The difference is that if governance is not good, the frequency of crises is high, maybe once every 2-3 years, and in Singapore, it only happens every 8-10 years.
The difference is one of time, but it is not without strategy.
It is also includes improvement of the system to reduce the frequency of crises, as in the long run this is what makes a business better in a sustainable way.