Vietnam information sector contributes greatly to the combat against Covid-19
During the first half of the year, Vietnam telecom service providers delivered over 15 billion text messages related to Covid-19 prevention and control, and received VND 152 billion (USD 6.58 million) of donations for the pandemic victims via text message.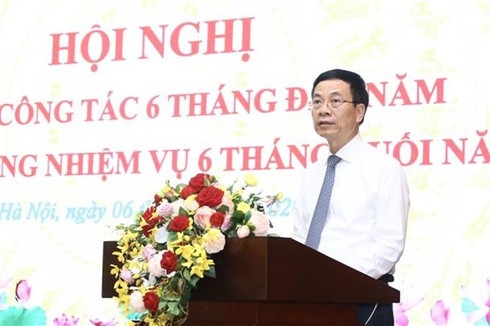 Minister of Information and Communications Nguyen Manh Hung speaks at the event. (Photo: VOV)
This information was released at a conference organized by the Ministry of Information and Communications (MIC) on July 6 to review the tasks completed in the first half and prepared for the remainder of the year, according to VOV.
In the first half of the year, the MIC has made significant efforts to accomplish the dual goal of preventing Covid-19 and developing the industry.
During the period, the sector put into use 20 Covid-19 prevention and control applications, and 12 platforms serving social distancing. Despite a surge in online activities, the number of cyber attacks fell by 26% compared to the second half of 2019 and by 27.1% year-on-year.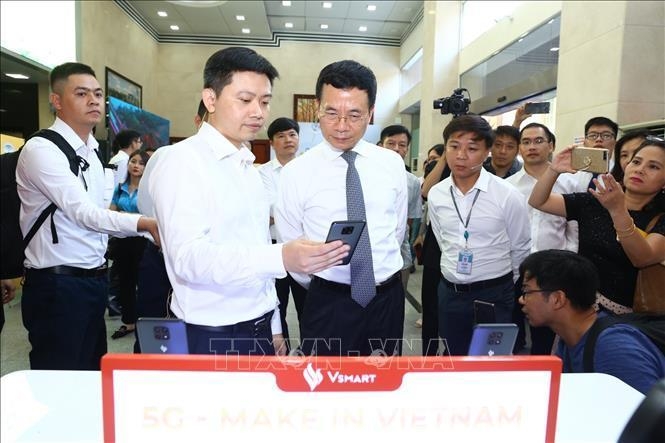 The participants at the conference (Photo: VNA)
Notably, the press has become one of the key forces on the frontline against the pandemic. Specifically, nearly 600,000 news articles have been published on Covid-19. Everyday there are 700-1,000 news articles to be published, attracting 20-30 million views, according to People's Army Newspaper.
In the social distancing period in April, postal companies ensured the smooth flow of goods, with more than 377 million parcels delivered, an annual increase of over 40%.
The MIC also announced that it has completed the provision of all online administrative procedures at Level 4. This means that service payments can be carried out online and transaction results are available either online or by post upon request.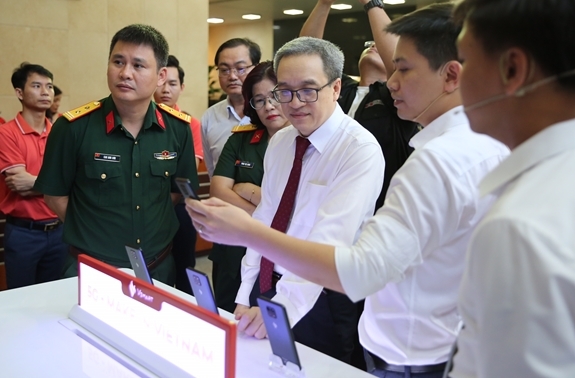 The participants at the conference (Photo: People's Army Newspaper)
Between now and the end of the year, the MIC will give instructions to help all localities in Vietnam build telecom infrastructure development plans to increase the rate of passive telecom infrastructure sharing to 17-20%. It will also cooperate with telecom companies and smartphone manufacturers to assure each citizen has a smartphone.
Deputy Minister of Information and Communcations Phan Tam said that the ministry will start piloting Made-in-Vietnam 5G devices in July and a 5G network using such devices in October. The MIC will allow telecom companies to conduct 5G service in central information technology zones such as industrial parks, research centers, and universities, informed Hai Phong News.
Meanwhile, Minister Nguyen Manh Hung mentioned the priorities the MIC needs to carry out in the coming time, including helping all localities implement the local government service platform and ensure the IT systems of all public agencies to have four-layer security.