It is recently reported that a mahout in Dak Lak province was assaulted and killed by an elephant triggering concerns among the public.
Vo Ngoc Tuyen, Secretary of Lak district Party Committee told that he had requested the police and forest rangers unit to investigate and identify the causes of the incident as well as clarify the responsibilities of the elephant's owner.
Accordingly, the Dak Lak Department of Sports and Tourism has released documents to related authorities requesting tough measures over the elephant riding activities. The climate in the province recently has become increasingly hotter along with elephants in the heat; hence, it may result in abnormal behaviors of elephants, which can pose dangers to mahouts, visitors, and locals.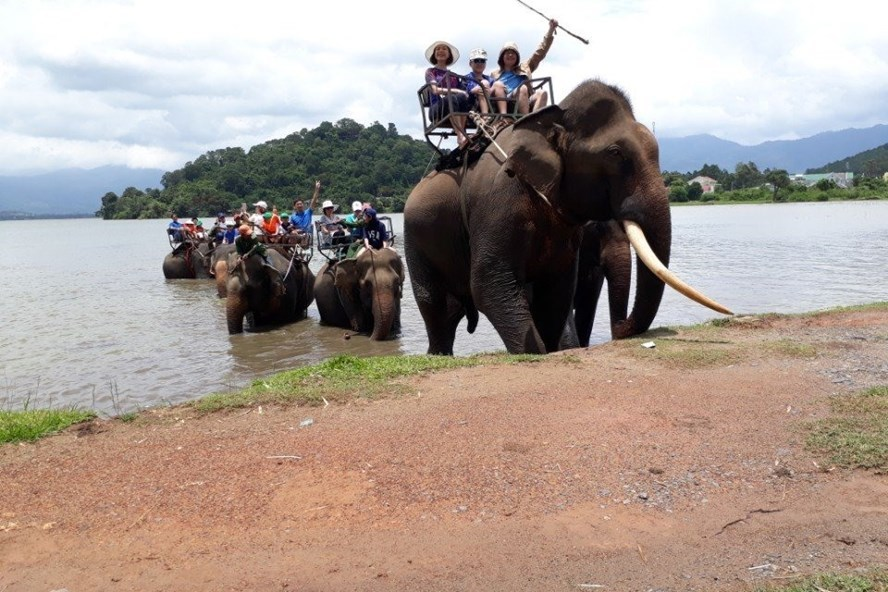 Elephants are being excessively exploited for tourism purposes (Photo: Vietnamnet)
The Dak Lak Department of Sports and Tourism has required the elephant service suppliers to ensure the safety for tourists by strictly carrying out actions, issuing warnings as well as instructing them to follow rules when riding elephants correctly. Furthermore, they must not exploit elephants and must let them take a rest, informed Vietnamnet.
On the other hand, elephant conservationists have once again spoken up about the elephant riding tours and called for getting rid of them. They have repeatedly alerted about a sharp decline in the number of elephants in recent years, and one of the main reasons is that elephants are being excessively exploited for tourism purposes.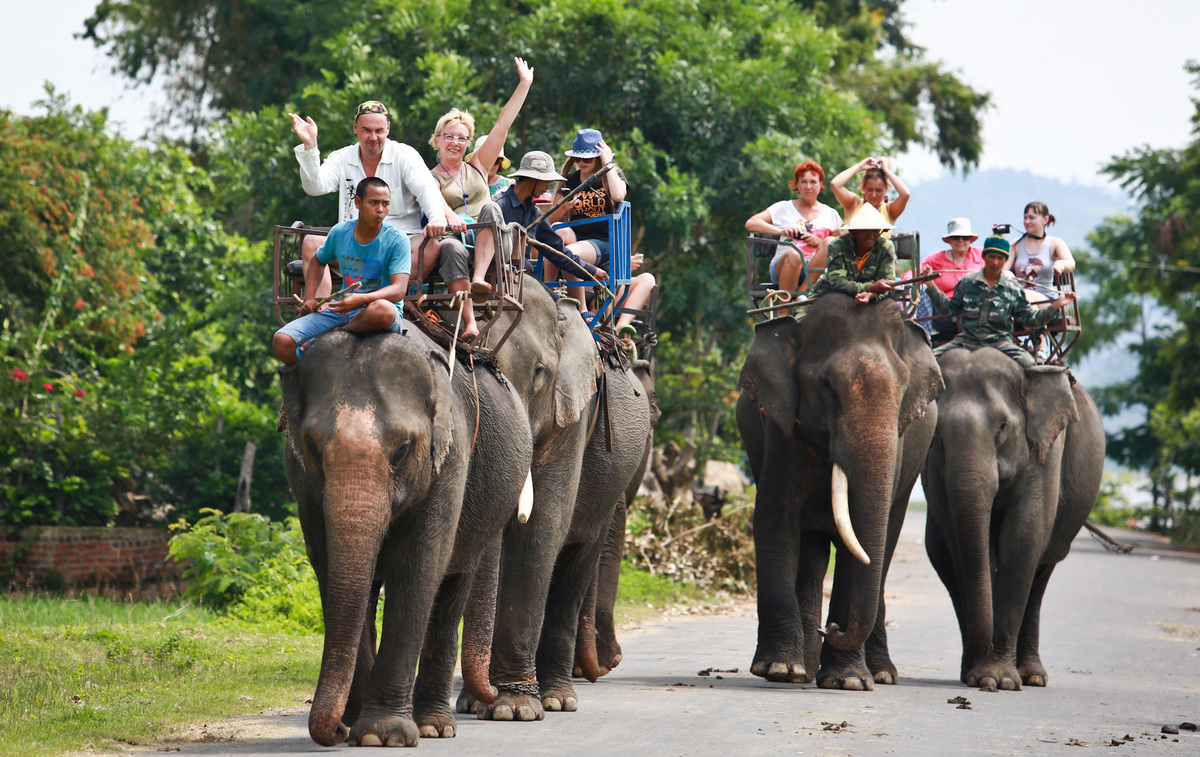 Conservationists call for the removal of elephant riding tours in Vietnam (Photo: VNEpress)
The latest report indicated that 43 domestic elephants in Dak Lak Province have been forced to serve visitors for years. Previously, in 2018, Asia Animal Organization and Yok Don National Park, Dak Lak signed the cooperation agreement to transform the elephant-using tourism model in Yok Don National Park. Instead of forcing the elephants to serve tourists, it is suggested to design a new type of tour in which people can observe and learn about the elephants' lives in natural conditions.
Malie Nguyen