Embassy in Malaysia Aids Needy Vietnamese Cham People
Vietnam's embassy delivered supports to needy Vietnamese Cham people in Malaysia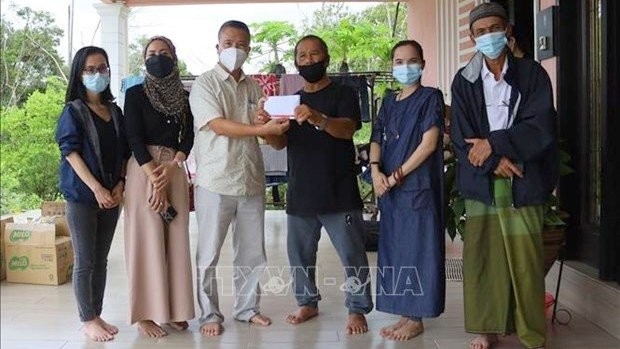 Relief packages are delivered to needy Vietnamese Cham people in Charating, Pahang, Malaysia by the Vietnamese Embassy and Thuong Le charity group on February 26. Photo: VNA
Over 100 relief packages were delivered to disadvantaged Vietnamese Cham people in Charating, the Malaysian state of Pahang, on Feb. 26 as part of a series of charitable events co-held by the Embassy of Vietnam and Thuong Le charity group, VNA reported Sunday.
It was the third time the office has teamed up with the group to offer relief to Cham people in Malaysia.
Following the distribution, Nguyen Hong Son, counsellor at the Vietnamese Embassy in Malaysia, said he feels warmly touched by the grateful smiles and hugs of Cham people here.
The embassy always stands by the side of Vietnamese people, no matter where they are, to together light up the flame of kindness and remember the shared roots, he said.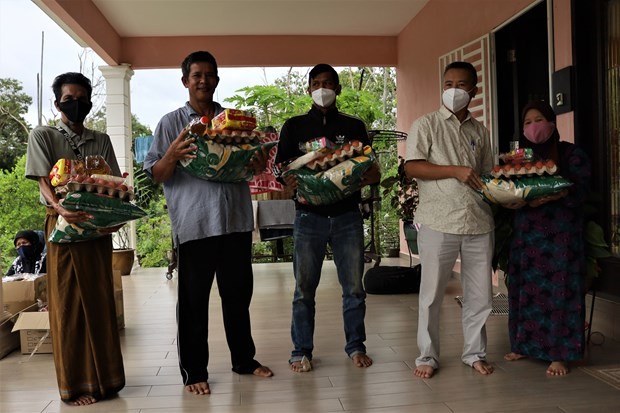 The Vietnamese Embassy in Malaysia works together with donors to ease difficulties for flood-stricken Vietnamese people in Pahang state. Photo: VNA
The embassy staff also took the occasion to help the people resolve consular issues in an attempt to allow them to better integrate into the local community.
There are about 2,000 Vietnamese Cham people living in Malaysia, many of whom moved here before 1980 while the others about a decade ago.
In December 2021, representatives from the Vietnamese embassy and Vietnamese community in Malaysia have visited and handed over 50 gifts to flood-hit Vietnamese people who are working and living in Selangor state.
Heavy rains last weekend caused serious flooding in Malaysia, especially in the industrial state of Selangor - the hardest-hit area. It is also home to a large number of Vietnamese workers.
At the event, Dinh Thi Thu Huong, who has been working in Malaysia for seven years, said the attention and support from the Vietnamese embassy and Vietnamese community in Malaysia give her more confidence and encouragement to overcome difficulties.
Friendship
In Da Nang, the Vietnam-Laos Solidarity and Friendship Year 2022 was celebrated on July 2. Collectives and individuals of the Lao Women's Union were also awarded medals of Vietnam.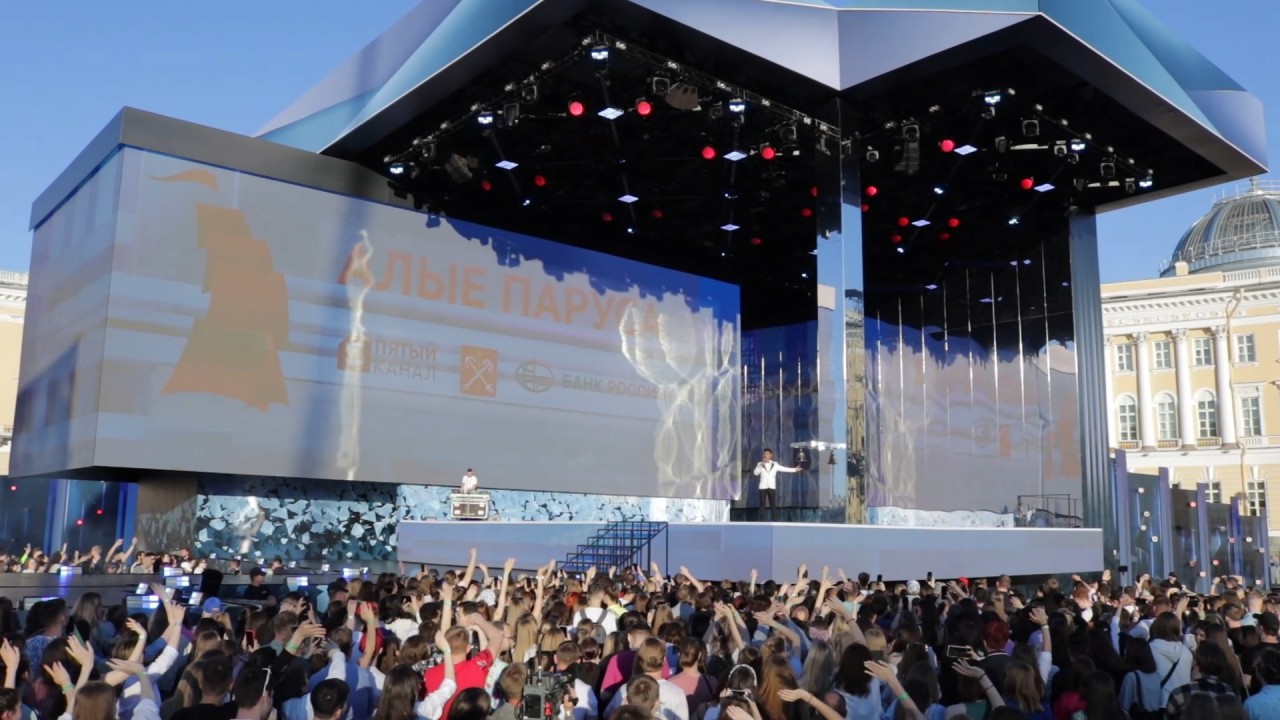 Overseas Vietnamese
The fact that Vietnamese singers can perform at the world-famous festival affirms the audience's friendship, admiration and respect for the young Vietnamese talent of the audience and artists in Russia.
July 02, 2022 | 07:28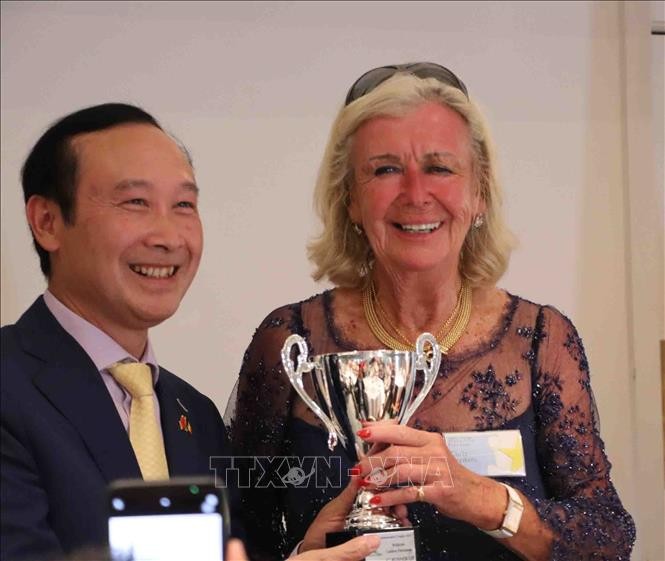 Overseas Vietnamese
A friendly golf tournament named "Vietnam Ambassador's Cup 2022" was held in Belgium to raise funds for Agent Orange/dioxin victims in Vietnam.
July 02, 2022 | 07:12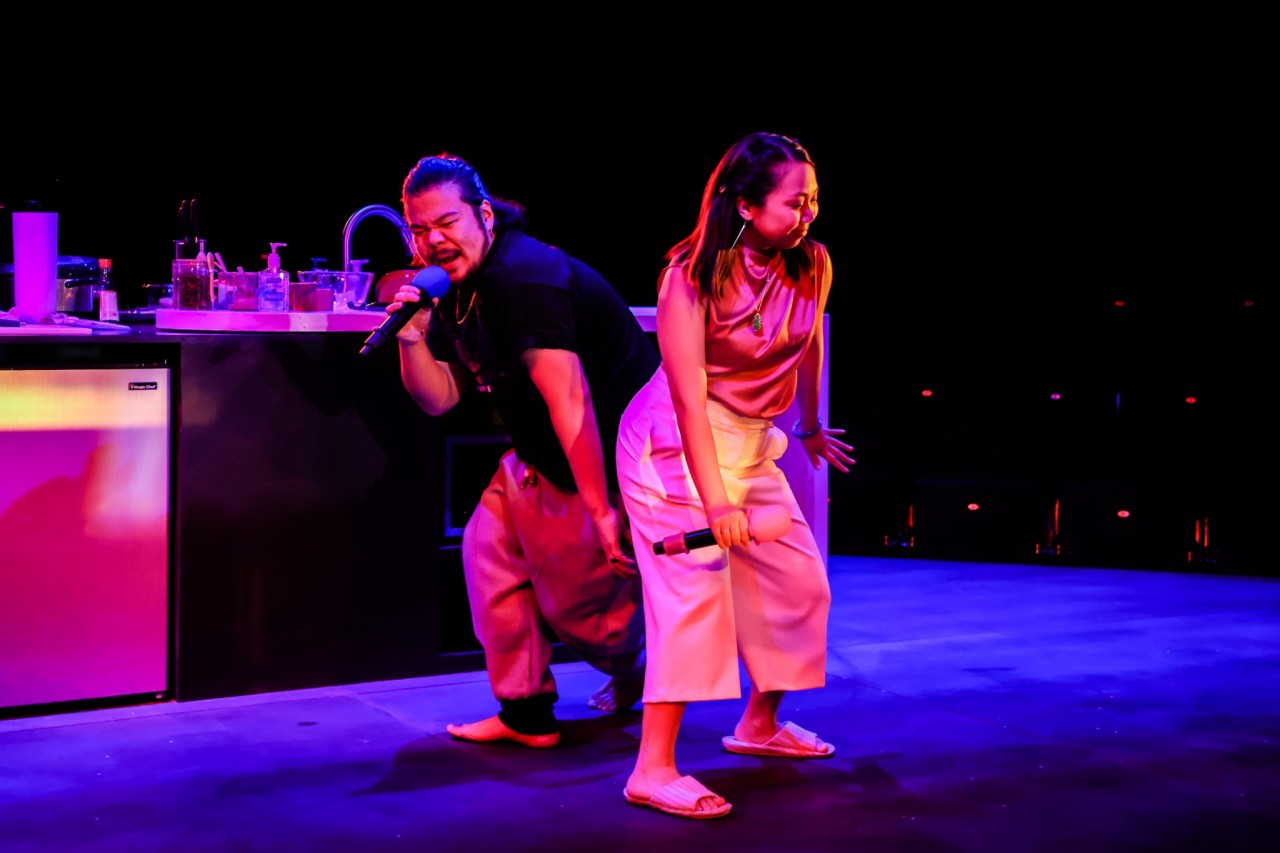 Overseas Vietnamese
The ninety-minute show of "Song of Me," written by Le and Dat Peter Ton, reflected how the Vietnamese - American generation stay true to their roots while vying for the American Dream.
July 01, 2022 | 06:27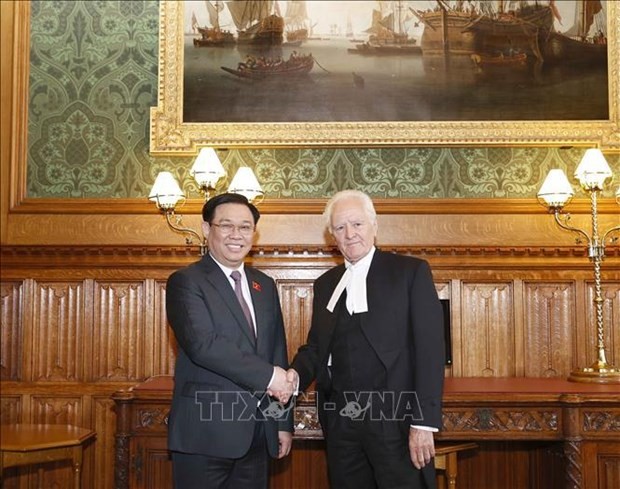 Overseas Vietnamese
National Assembly (NA) Chairman Vuong Dinh Hue arrived at London on June 28 (local time), beginning his three-day official visit to the UK.
June 30, 2022 | 17:15