UK and Europe daily weather forecast latest, February 25: Plenty of sunshine with a few showers in the North West of the UK
The UK is forecasted to cope with cloudy and damp conditions in the South East. Elsewhere, there will be plenty of sunshine and just a few showers in the North West. Meanwhile, fair conditions are expected for much of central and southern Europe with plenty of sunshine, rain in the north and west.
UK's weather forecast
According to Express, Britain is set to be gripped by a warm-weather system from Wednesday as an area of high pressure closes-in from Europe. The latest temperature anomaly models produced by WXcharts also show large areas of the UK turning red as southwesterly winds push hot-air in. Europe is on course to be baked by abnormal heat this week as the latest charts show large areas of central Europe and northern France turning dark-red.
Temperatures across the continent are set to rise to the high-teens and even to the low-20C's. In a post on Twitter, WXcharts said "summer-like heat" is emerging across the continent with records set to be broken this week.
The weather channel added: "Forget spring, summer-like heat is building across parts of Europe. Dozens of monthly records have already been broken, with temperatures continuing to soar over the coming days."
NetWeather.TV forecaster Nick Finnis said Wednesday will be "exceptionally mild in the southeast" with the mercury peaking at highs of 17C. Mr Finnis said central, southern and eastern areas of the UK are set to see the best of the dry and bright conditions.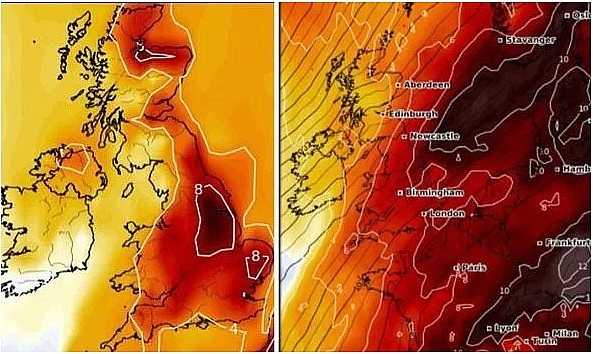 UK weather forecast: Warm-air will move in from the Canary Islands (Image: WXCHARTS)
Temperatures will remain mild for the time of year with thermometers peaking at 14C elsewhere in the country, with scattered showers in some parts of Scotland, northern England and the far South West.
Mr Finnis said: "Dry and bright across much of central, southern and eastern England. Also, northwest Scotland could escape with a mostly dry and bright day. With southwesterly wind bringing air from as far south as the Canary Islands, it will be exceptionally mild in the southeast, with temperatures perhaps reaching 17C with the help of any sunshine. Rather mild elsewhere, too, temperatures reaching 10-14C."
By the end of the week, an area of high pressure will begin to move further north with eastern areas of the UK remaining dry and bright.
On Thursday, temperatures will drop slightly as winds blow in a westerly direction – increasing the threat of isolated rainfall in the West.
Met Office spokesperson Oli Claydon said mid-teen temperatures are expected to continue across the nation, which will seem "especially warm" following the recent bone-chilling weather.
He said: "We're getting milder and wetter air from the west causing warmer weather all round, but we're a way off hitting a February record."
The sunniest of the weather will hit London and the south east today, with an average temperature of 18C. Rome on the other hand will top out at 17C, The Sun reported.
Bringing a freezing February to a distinctly mild end, the temperature rise will be felt across the UK - although nowhere will be warmer than the capital as the month draws to a close.
Meanwhile the North of the country and Scotland will see two days of Amber rain warnings with heavy showers anf strong winds expected.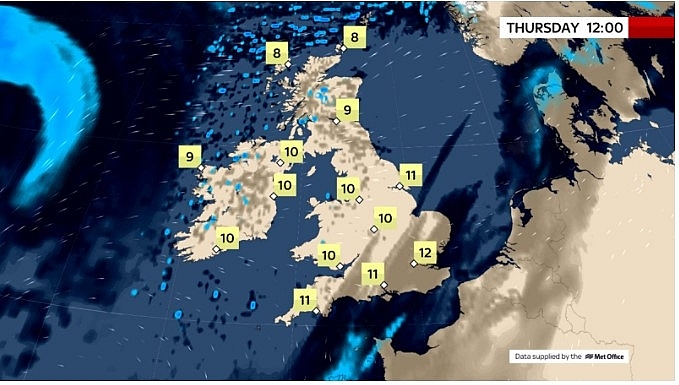 Photo: Sky News
According to Sky News, Thursday looks cloudy and damp in the South East. Elsewhere, there will be plenty of sunshine and just a few showers in the North West.
Thursday will have more showery rain in the north west. The south east will have patchy rain but the rest of the country will stay dry with bright or sunny spells. Very mild temperatures again, Gavs Weather Vids reported.
On February 25
According to Weather Online, some cloud in southeast England at first on Thursday morning as a weak front clears, taking a few spits of rain and drizzle with it. Most other areas are going to be enjoying a brighter morning. There will be some good spells of sunshine, although an isolated shower here and there. More frequent showers may occur in central western Scotland as well as western Ireland. Breezy in Scotland. Temperatures will be around 8 to 12C.
Cloud and outbreaks of rain eventually clearing the southeast. Elsewhere, sunny spells and mainly dry, though showers across northwest Scotland. Windy in the far north, Met Office reported.
By Friday, winds are set to ease before bright sunshine is blocked by cloud cover towards the west – eastern areas of the UK will remain dry and bright with temperatures pushing into double figures, Express reported.
Mr Finnis added: "High pressure will start to build north on Thursday and Friday, so the very mild flow will be cut-off…but still on the mild side for late February."
"Westerly breeze on Thursday will feed in some scattered showers across western areas, eastern parts dry and sunny."
"The breeze will ease on Friday, as high pressure builds further north, most will be dry, northern areas likely cloudier – cloud perhaps thick enough across western Scotland for some drizzle, southern areas bright or sunny."
Photo: Weather Online
Outlook for Friday to Sunday
Outbreaks of rain in the northwest on Friday, otherwise turning increasingly dry and settled with variable amounts of cloud. Temperatures near average to mild with some overnight frosts.
Friday will be fine for most, after a chilly start with some early fog. The weekend looks similar, Sky News reported.
Friday will see patchy rain moving southwards with dry conditions take over.
Mostly dry conditions should continue into the weekend as high pressure comes to sit over the country. Temperatures remain quite mild but will fall back from the very high temperatures of mid-week. Nights could become chillier where skies are clear.
Little change into the early part of next week with the emphasis still on dry, sunny and mild weather, Gavs Weather Vids reported.
Europe's weather forecast
Heavy periods of rain affecting western parts of Spain and the west of Portugal. Fare across much of the rest of Spain and Portugal with lots of sunshine. Remaining fine through the central Mediterranean area, so Majorca, Corsica, Sardinia and most of Italy will have lots of sunshine and be dry too. Fine across Greece with more sunshine, but feeling quite chilly in the east. A cold, strong wind will be blowing through Turkey.
Cloud in the far north west of France with some outbreaks of rain here. Mostly dry and sunny across the rest of France. The Netherlands and Germany will be dry and sunny to, as will be Poland. Hungary, Switzerland and Austria will all be dry with lots of sunshine.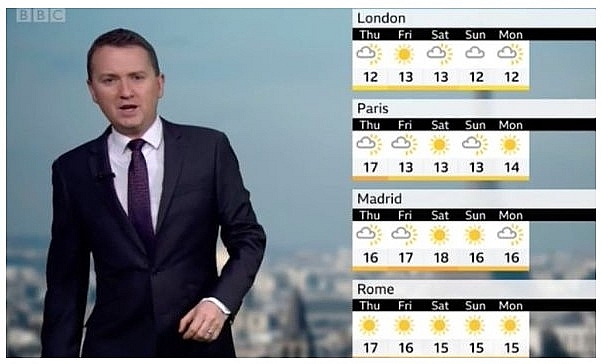 BBC Weather: Temperatures across cities in Europe for the week (Image: BBC)
Dry and fed through Denmark and much of central and southern Sweden with sunshine here. Broken cloud in the Baltic states. Some outbreaks of rain and drizzle as well as stronger winds in Finland. Mild and rather wet over much of Norway.
BBC Weather forecaster Matt Taylor noted that much of Europe is seeing warm and dry conditions this week. He said that it is "unusually warm" across the continent and temperatures could exceed 20C at times. Despite this widespread warmth, there will be rain and misty starts for some throughout the week.
Mr Taylor said: "It is hard to believe that that severe chill was just over a week ago. It is completely different out there right now. The reds and yellows showing just how extensive the unusual warmth is. Much of Europe is seeing above-average temperatures, maybe as much as 12 or 15C. Into Wednesday parts of Germany could see temperatures above 20C."
The BBC Weather forecaster noted that much of central and western Europe will remain dry for the next few days. He said there may be some morning mist and fog but this will clear away for more sunshine. Despite the warm temperatures and sunny skies for many, there will be parts of Europe that will see brief stints of wetter and more cloudy weather.
Mr Taylor said: "Rain will return to northwest Spain and it is still there across the UK and Ireland. We will also see some extensive low cloud give some murky, grey, misty conditions in and around the Black Sea. This is perhaps because we have colder air to the east of this. Temperatures will be recovering in Kyiv but it is still well below freezing in Moscow."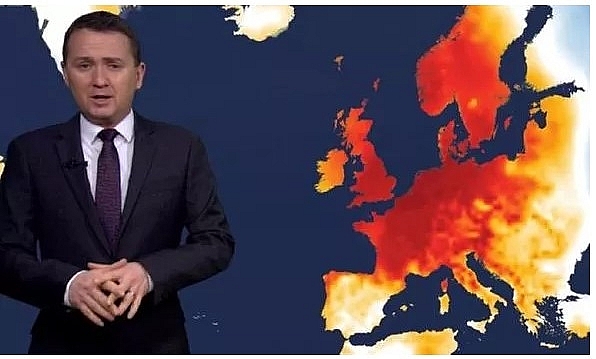 BBC Weather: Europe boils in 'unusual warmth' as temperatures skyrocket across continent (Image: BBC)
On February 25
According to Weather Online, a wet day in western Spain and Portugal, the rain could be heavy in places. Eastern areas will be bright with sunshine. Staying fair through the central Mediterranean with lots of sunshine in Italy, Corsica, Sardinia and the Balearics. More sunshine in Greece, quite breezy in the east. Breezy to in Turkey with lots of sunshine and dry weather here.
Staying dry in most of France with more sunshine here. There could be some cloud affecting the far north of France and this could produce some patchy rain or drizzle. Rather cloudy in the Low Countries and far north of Germany with a few spots of rain. Poland, central and southern Germany will be fair with good spells of sunshine. Remaining fair in Hungary, Austria and Switzerland with more sunshine.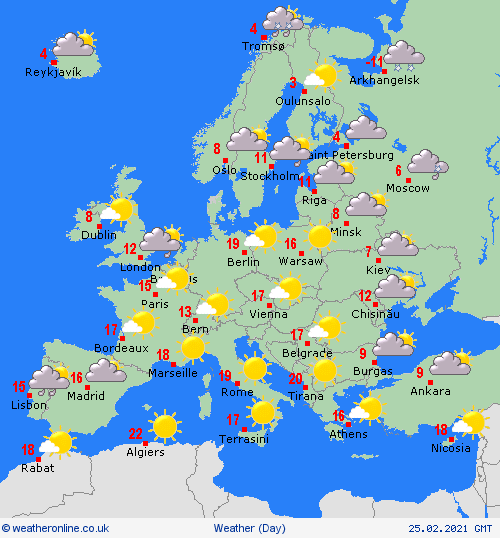 Photo: Weather Online
Broken cloud for Denmark with sunny spells. Breezy in the Baltic States with sunny spells. Periods of rain and sleet in Finland and windy here too. Fair in the southern parts of Sweden and breezy. Rain and sleet in western Norway, some snow showers in the north.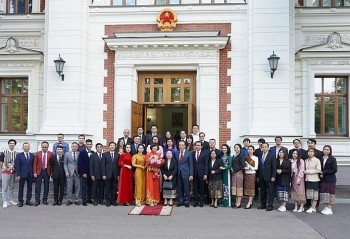 Friendship
The Vietnamese Embassy in Cuba will make efforts to consolidate and cultivate the special Vietnam-Laos relationship in the spirit of respect and support for mutual benefits.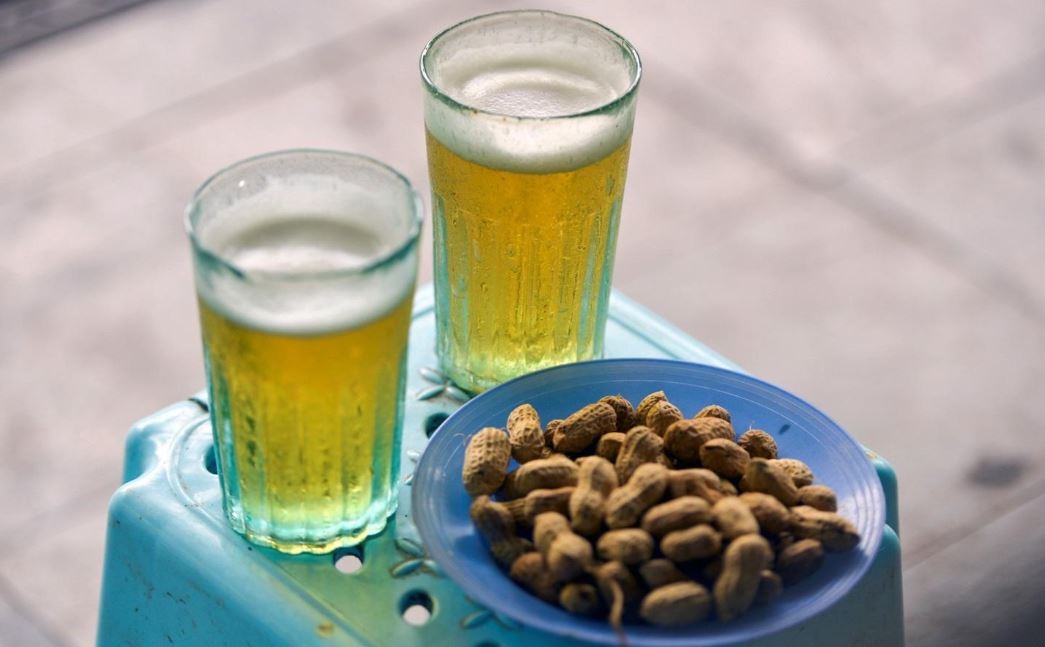 World
Among Vietnamese best beer destinations voted by foreign travelers, Hanoi is followed by Ho Chi Minh City, Hoi An, Nha Trang, and Da Nang.
August 06, 2022 | 14:54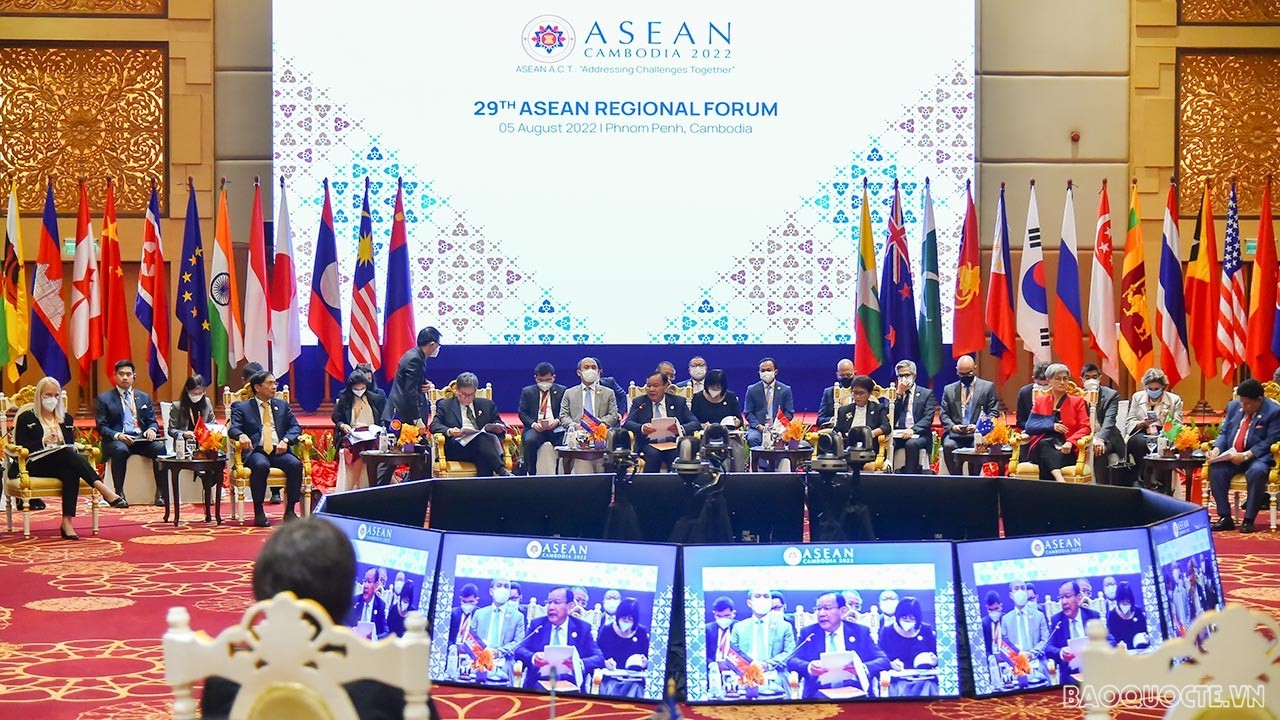 World
Foreign Minister Bui Thanh Son attended the 29th ASEAN Regional Forum (ARF) that took place in Phnom Penh, Cambodia on August 5 within the framework of the 55th ASEAN Foreign Ministers' Meeting (AMM-55), and held several bilateral meetings on the sidelines of the event.
August 06, 2022 | 09:12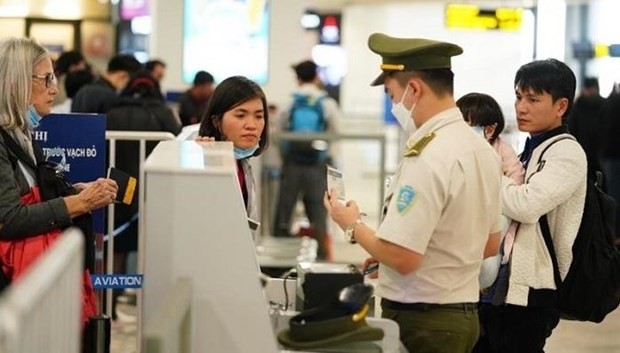 World
The Ministry of Health has asked localities nationwide to monitor foreign arrivals from countries with monkeypox as an early response after infections were spotted in the region.
August 05, 2022 | 16:11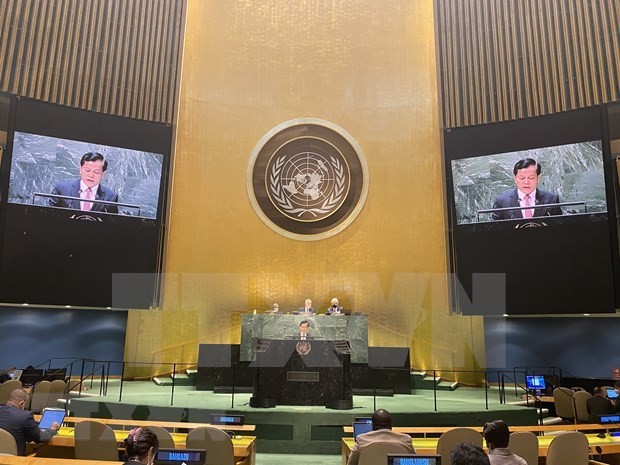 World
Deputy Foreign Minister Ha Kim Ngoc had a meeting on August 3 with United Nations (UN) Secretary-General Antonio Guterres who highly valued Vietnam's active and responsible contributions to the common work of the organisation, especially the country's strong commitments in the fight against climate change, and promised to continue supporting Vietnam in this work.
August 04, 2022 | 16:57