Expat Spotlight: Julia Davigora - Bringing Friends Together in Nature
After starting a hiking club, Ukrainian expat Julia Davigora has gained a new appreciation for Vietnamese friends and nature.
Friendly chatter is heard throughout the forests of Soc Son. As the adventuring party nears, several accents can be heard; Vietnamese, Australian, Israeli, Swiss, French, and Brazilian. Leading the group is a kind, Ukrainian woman, encouraging her hiking partners to make it up a steep hill. Despite the sweat running down her cheeks, she continues to smile as she points her camera at her new friends, capturing the moment forever.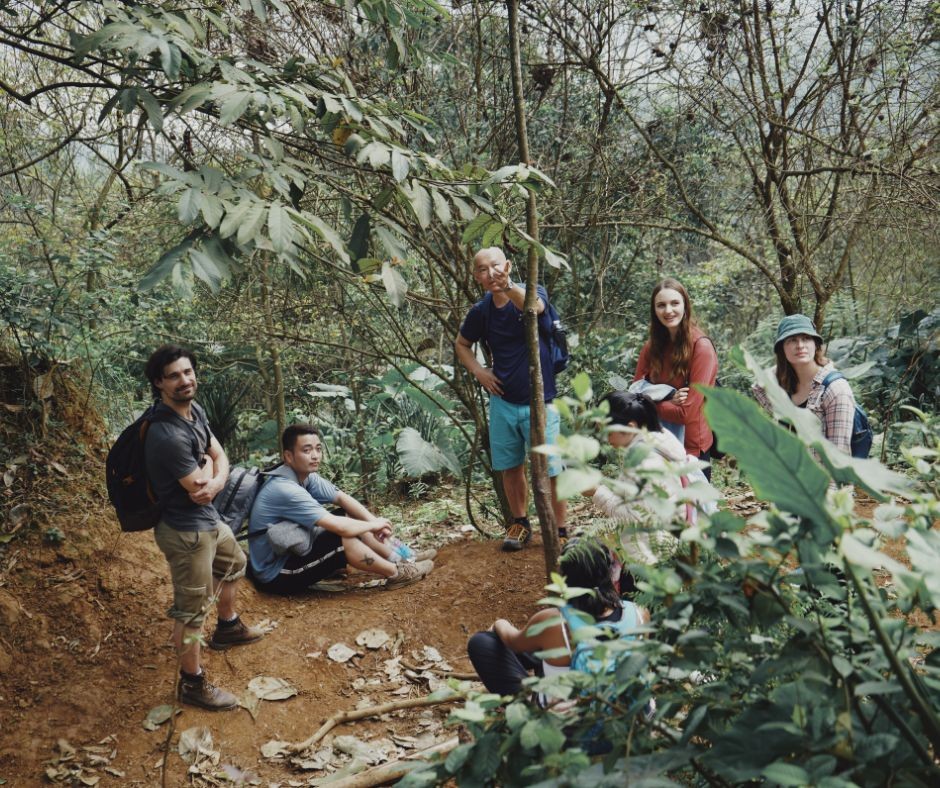 Hanoi hikers, in their element. Photo courtesy of Julia Davigora.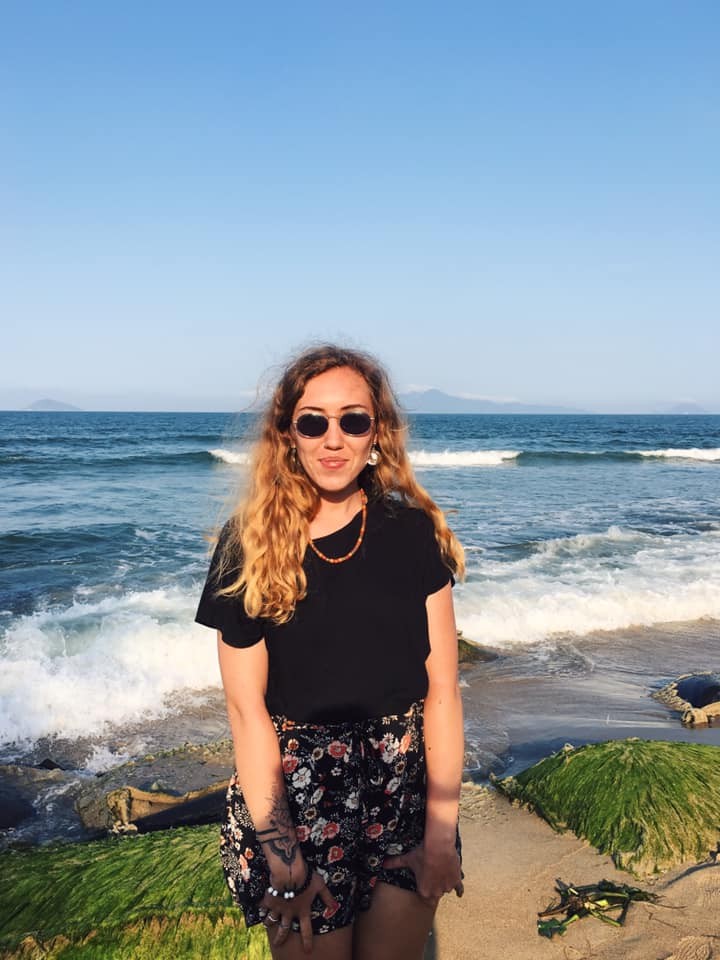 Julia, trekking alongside the Vietnamese coast. Photo courtesy of Julia Davirgora.
Recently, Julia Davigora started an amateur hiking club with the aims to reintroduce Hanoian residents to nature. Every two weeks, Julia, her team, and whoever wants to join, embarks on day trips at various locations throughout the Hanoi countryside.
"I think it healthy to leave Hanoi every few weeks to escape the noise and pollution," says Julia. "But not everyone has the funds to leave. This way, everyone can do it and it requires very little planning."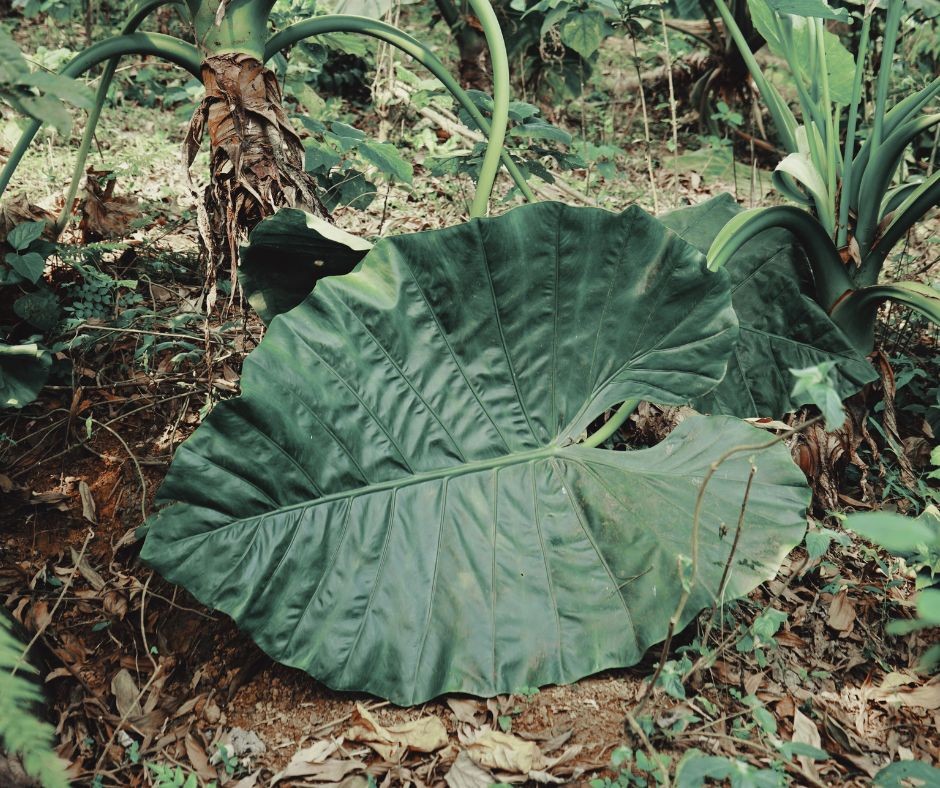 Juicy, green, beautiful. Photo courtesy of Julia Davigora.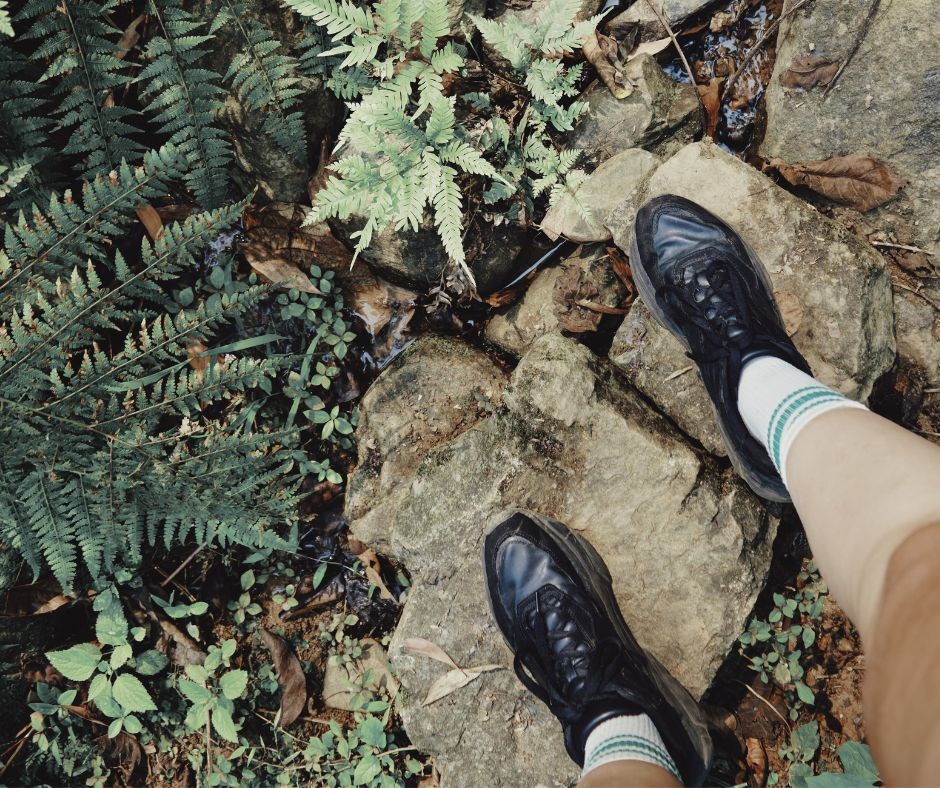 Julia's shoes and the forest floor. Photo courtesy of Julia Davigora.
Prior to creating the hiking club, Julia saw nature as a creative outlet for her portrait photography. With her models in tow, Julia would scour the Hanoian countryside for "juicy, green, beautiful places."
"Nature is limitless, so I can come up with many ideas. The most interesting thing in this process is to convey the connection between humans and nature through the lens of the camera and my vision."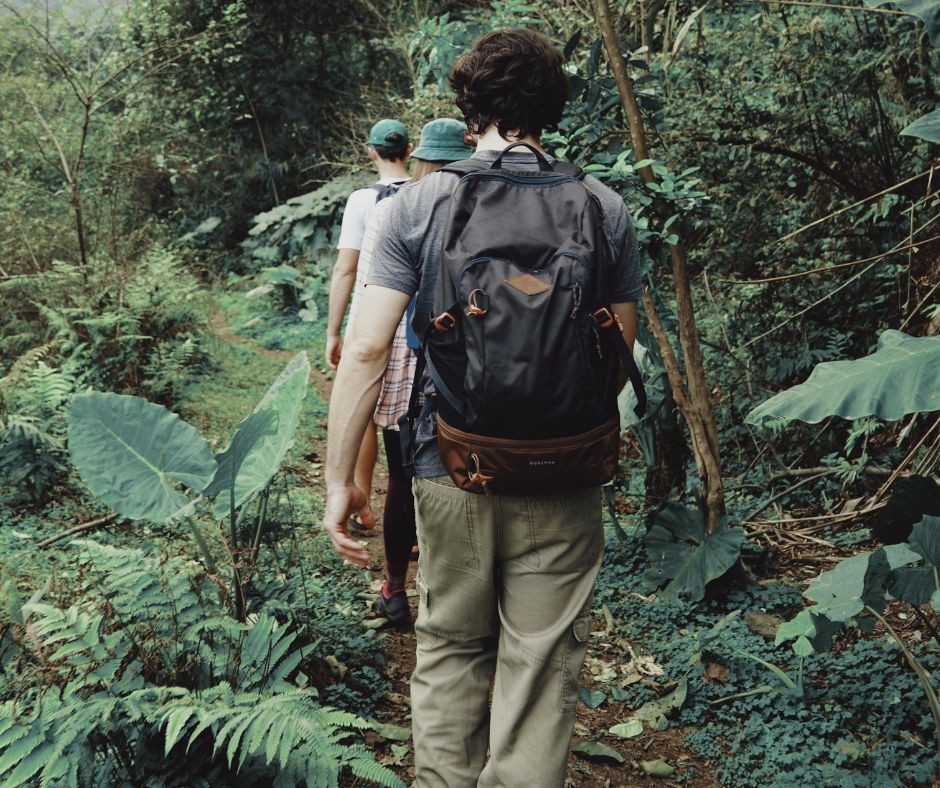 Walking in the jungle. Photo courtesy of Julia Davigora.
Knowing there is safety in numbers, Julia asked through social media if anyone would like to join her on her epic hikes. This brought her to many like-minded Hanoi-based hikers, including Hung Nguyen. As a buisness owner in Vietnam's growing tourism industry, Hung has a special apprecation for his homeland's unique nature and landscapes.
"Everytime I go into nature, I find something new and interesting," says Hung. "I learn different lessons every time; how to judge people from their style of hiking, how to mingle with strangers on the trail, and how to properly protect the environment."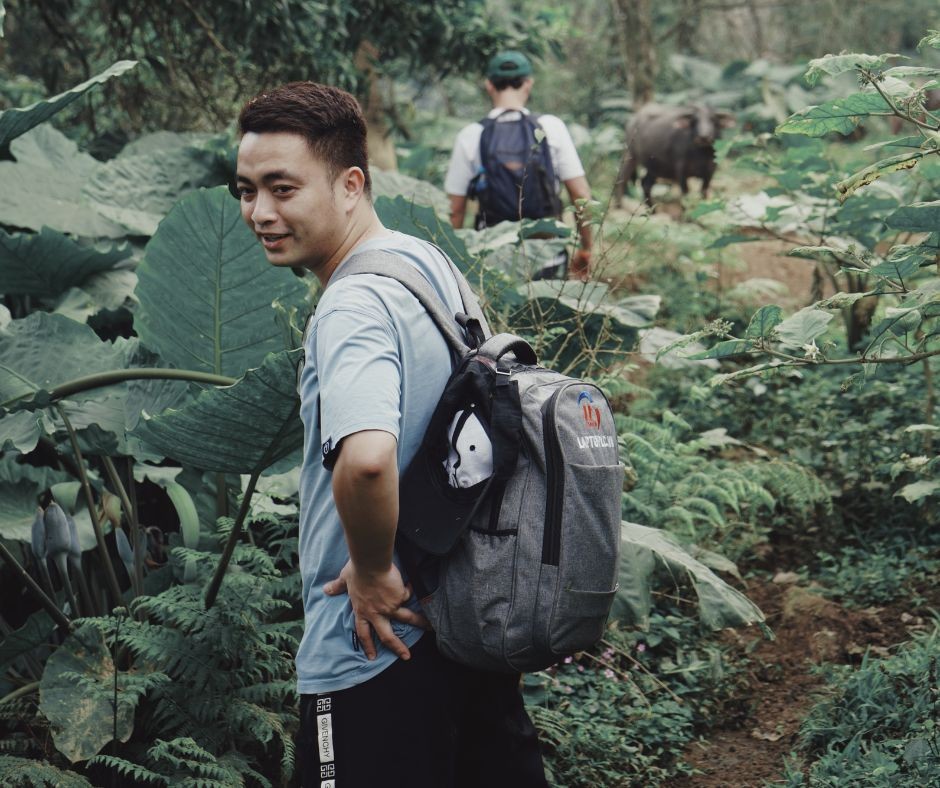 Hung in the wild. Photo courtesy of Julia Davigora.
Upon meeting, Julia and Hung realized they had the same goal; to show more city-dwellers the wonders of Vietnamese nature. The two teamed up and created a network of hikers, nature-lovers, and culture enthusiasts. Julia, using her connections as a photographer, was able to organize a group of people from all walks of life. Meanwhile, Hung chooses different hiking destinations, always uncertain of what they will find on the trails.
"Before every hike, Hung always tells me, 'We go to this point and I don't know what is going to happen. Let's be spontaneous,'" says Julia.
"I believe that you should just go with flow, no need to plan anything because normally it just goes wrong," explains Hung. "I prefer being lost in nature, to get some surprises during the hike."
Under the Facebook group "Exploring Vietnamese Culture (hidden beauty)," Julia and Hung organized several outings across the Soc Son, Ba Vi, and Tam Dao. In each of these hikes, the group always encounters something unexpected, revealing a new mystery in the lush wilderness.
Julia recalls one of her favorite hikes through Soc Son.
"As we left Hanoi for Soc Son, I could feel a few raindrops. By the time we arrived, it was a total downpour. Our original route had become too slippery and muddy so we just decided to have an easy walk around Dong Do Lake . eventually, the rain stopped and the world fresh. We found a hidden trail in the deep grass that took us to this strange place."
Hidden gems. Photo courtesy of Julia Davigora.
Julia reveals her photos she took during the magical hike. The hiking club stumbled upon an abandoned park, overtaken by nature. Adding to the eerieness, a menagerie of ceramic animals watched them with dirt-speckled eyes. Although she is more familiar with capturing portraits, Julia's photograph showcases the otherworldiness of her experience, in lighting tinted by dark storms and deep forests.
"The color pallete of the man-made park matched the surrounding nature," says Julia, smiling at the memory. "You always find these gems."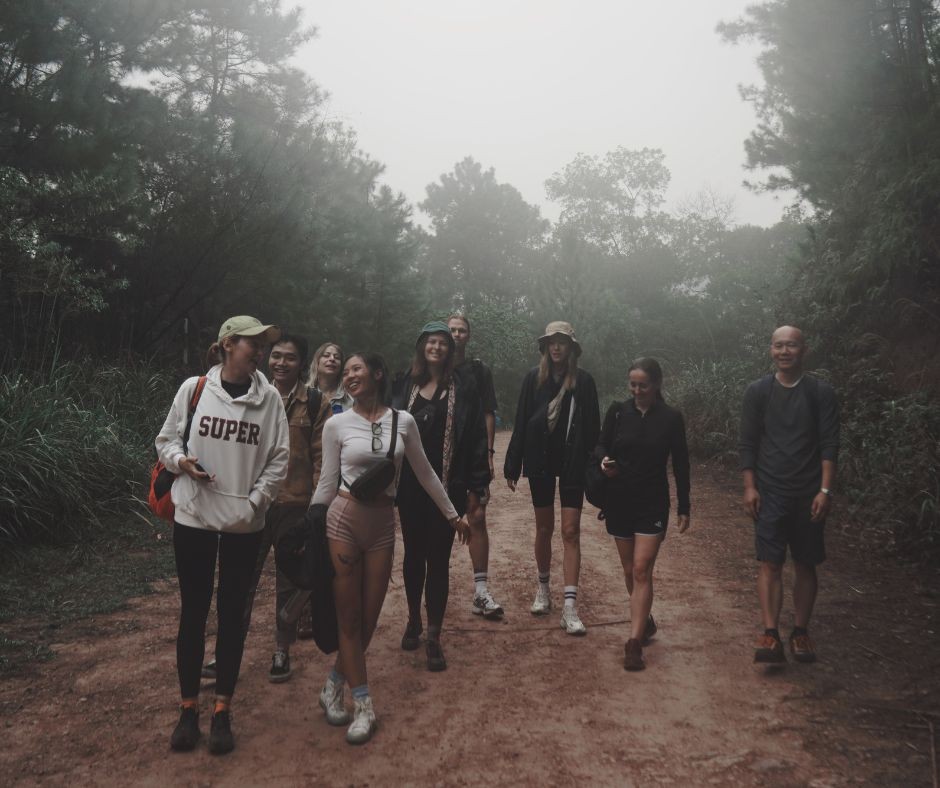 Hanoian hikers, on the move. Photo courtesy of Julia Davigora.
This summer, Julia and Hung will continue to their mission to invite more people for adventures in the Hanoian countryside. However, certain factors, such as trash burning, littering, and other hazardous practices, threatens the beauty of the region.
"The Vietnamese people and government need to improve their awareness of protecting nature," says Hung. "It is better than before but it still needs to improve."
Expats are not exempt from this issue either. According to Julia, expat or citizen, the earth is everyone's home.
"If you go visit nature, clean up after yourself," says Julia.
As a monthly series for the VietnamTimes, the Expat Spotlight aims to highlight interesting members from Vietnam's diverse expat community. Be it through travel, charity, business, art, or diplomatic works, these expats have a deep love for Vietnam and wish to see it progress. Stay tuned to learn about the other expats and their various projects. If you would like to nominate someone for a future feature, please message the Vietnam Times via Facebook.