Exploring enchanting Hue with unique destinations
There are many interesting things to explore in Hue, the former capital of Vietnam from Truong Tien Bridge, Dong Ba Market, Phu Van Lau, Huong River, Ngu Mountain to Thien Mu Pagoda.
According to Thua Thien Hue portals, crossing the Huong, Truong Tien Bridge (Trang Tien bridge) has 6 steel girders and 12 curved spans with more than 400 meters in length. It was built from 1897 to 1899, under the reign of Thanh Thai King. From 1919 to 1945, Truong Tien Bridge was named as "Clemenceau" bridge, which stemmed from the name of Georges Benjamin Clemenceau, who served as Prime Minister of France in the period from 1906 to 1920.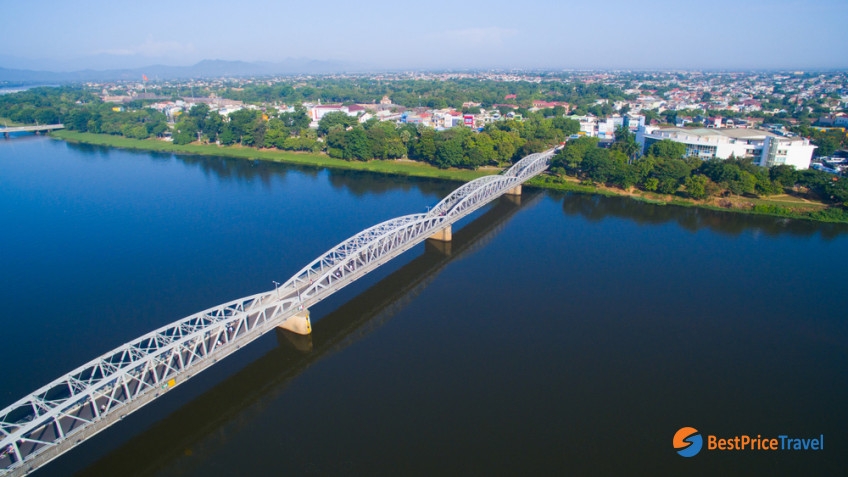 Photo: Best Price Travel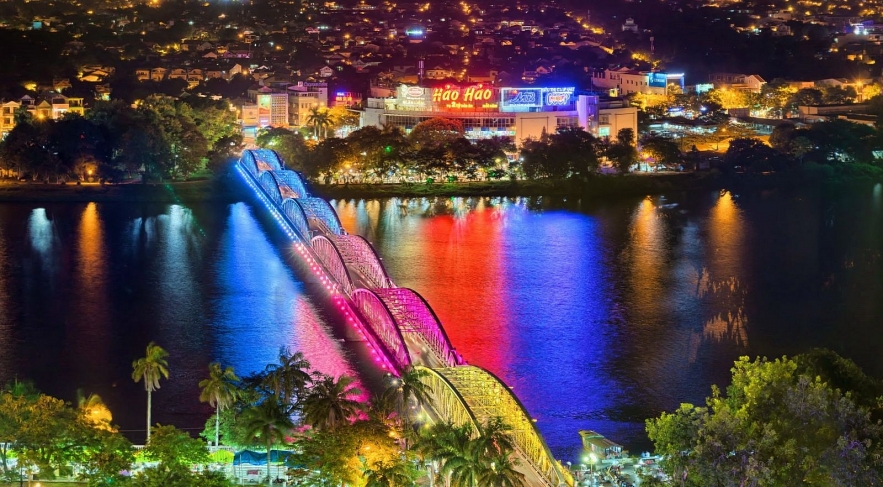 Photo: goldenholidaytravel.com
Dong Ba Market spans almost 16,000 square metres, with several sections dedicated to fruits, seafood, clothing, meat, and handicrafts. However, many stalls aren't arranged in an orderly fashion so you're likely to see kitchenware being sold next to fresh vegetables during your visit.Dong Ba Market is the oldest of its kind in Hue, with hundreds of stalls selling household items, handicrafts, clothing and fresh produce at affordable prices. Located on Tran Hung Dao Street, it occupies a large grey building along the northern bank of Huong River. The market is located next to Truong Tien bridge to the north bank of Hue city, stretching from Truong Tien bridge to Da Hoi bridge, Vietnam Guide reported.
Dong Ba Market is one of the few shopping venues in Hue, attracting tourists looking to experience the local lifestyle and shop for souvenirs and street food. There's a bus station in Dong Ba Market, but you can also make your way here via cyclo or motorcycle.
It is said that Dong Ba market was originally named Dong Hoa. However, this name later coincided with the name of Minh Mang king's daughter-in-law, so it was changed into Dong Ba market. During the feudal period, they abstained from calling the name of "húy" (name of worship) of all members under the royal family. Those who violate will be fined very seriously.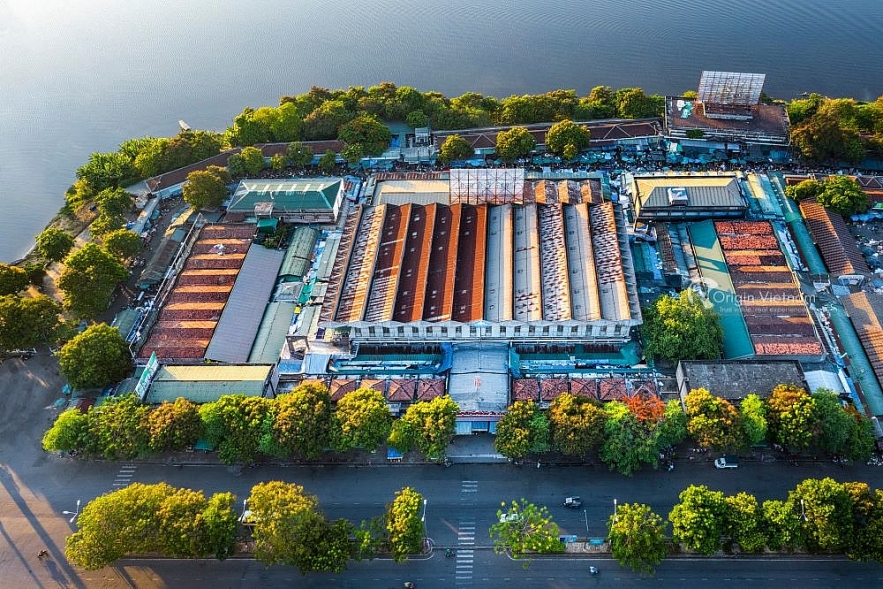 Photo: originvietnam.com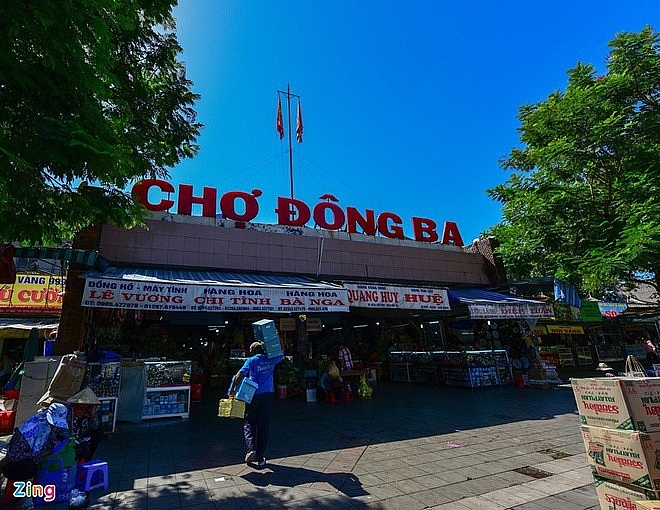 Photo: kienthuc.net.vn.
Phu Van Lau is located in the Phu Hoa ward, Hue City, Thua Thien Hue province. Phu Van Lau is near the northern bank of Huong River, belongs the complex of Hue ancient capital: Thai Hoa palace – Ngo Mon – Ky Dai – Phu Van Lau - Nghinh Luong Dinh – Huong Giang – Ngu Binh.
This place listed the announcement of court for the public. It often is the mandate of King or outcome of competition. In addition, this place also held many events for country with the representation of King, cadres and the public, reported Inside Vietnam Travel.
At the old address of Phu Van Lau, the court built small structure "Bang Dinh". In 1819, in the reign of Gia Long, the structure was replaced by the two-stories building with the new name "Phu Van Lau". For nearly 190 years, Phu Van Lau was restored about 10 times, however, the architecture still retains until now.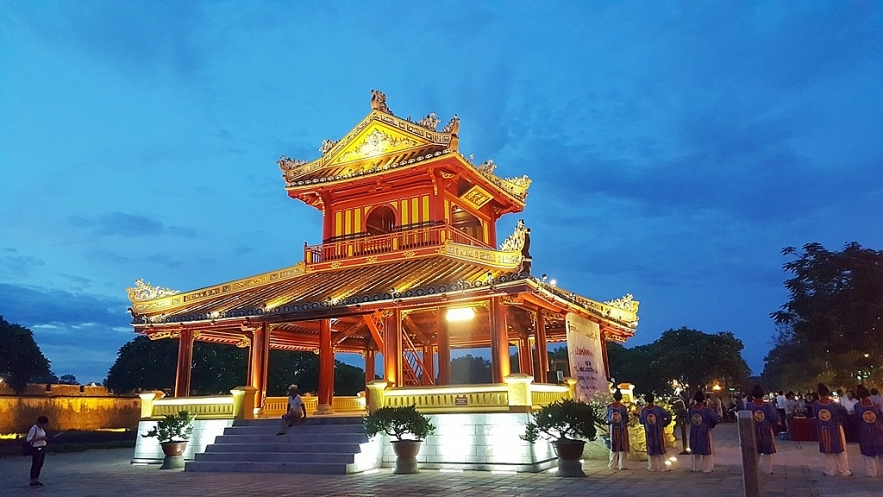 Photo: dantri.com.vn
The unique natural beauty of Hue is Huong River, Huesmiletravel reported. It is a symbol of Hue City. Visiting and traveling on dragon boat in the Huong River is one of the most attractions for tourists in Hue. The Huong River (Perfume River) is a river that crosses the capital city of Hue, in the central Vietnamese province of Thua Thien Hue. It is around 80 kilometers long. It has two sources: left tributary and right tributary. They begin in the Truong Son Mountain Range and intersect at Bang Lang Fork.
Taking a boat trip on Huong river, enjoying the romantic scene, listening to songs of Hue (ho Hue) in a windy and moonlight night are the ever-lasting pleasures of travelers. Floating along the river, travelers can visit such attractions as Minh Mang tombs, Hon Chen temple, Thien Mu pagoda, etc., or drifting down Thuan An to sunbathe and relax at the beach.
The citadel, town streets, cottages, orchards, pagoda, etc reflected in the water make the beautiful river more poetical and dream-evoking, Thua Thien Hue Portal reported.
According to Hue World Heritage, the oldest pagoda in Hue is Thien Mu Pagoda whose establishment is associated with the early actions of the first Nguyen Lord in Dang Trong (South Vietnam). With its enlarged scale and natural landscape, Thien Mu pagoda was said to be the most beautiful one in Dang Trong at that time. During the ups and downs of history, Thien Mu was once the place for sacrifices to the Deity under Tay Son's reign in 1788 and was restored many times under the Nguyen reign.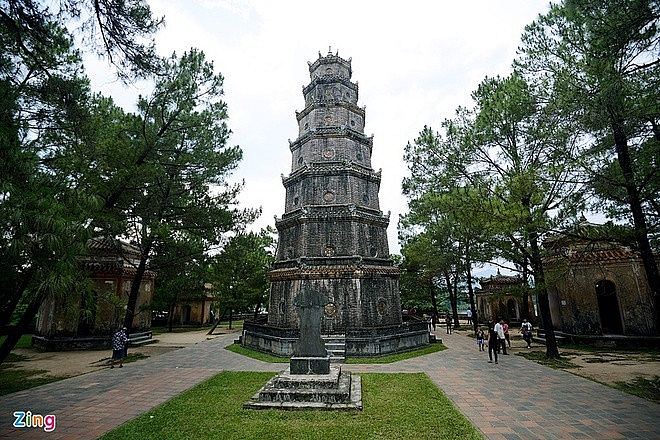 Photo: kienthuc.net.vn.
Thien Mu Pagoda was ranked one of the twenty most beautiful landscapes in Hue with the poem Thien Mu chung thanh, composed by the emperor Thieu Tri, inscribed on the stone stele set near the Pagoda gate.
In 1904, a terrible storm seriously damaged the Pagoda. Many structures were ruined and Huong Nguyen Temple was destroyed. Through many re-constructions and restorations Thien Mu Pagoda still retains valuable architectural structures such as Phuoc Duyen Tower, Dai Hung, Dia Tang and Quan Am temples, the stone steles and bronze bells. Thien Mu Pagoda is also home to many valuable antiques of both historical and artistic value and importance, such as the statures Ho Phap, Thap Vuong, Di Lac Buddha, the three Buddhas symbolizing Past, Present and Future Lives, lacquered boards and panels with parallel texts that mark the glorious periods in history of the Pagoda.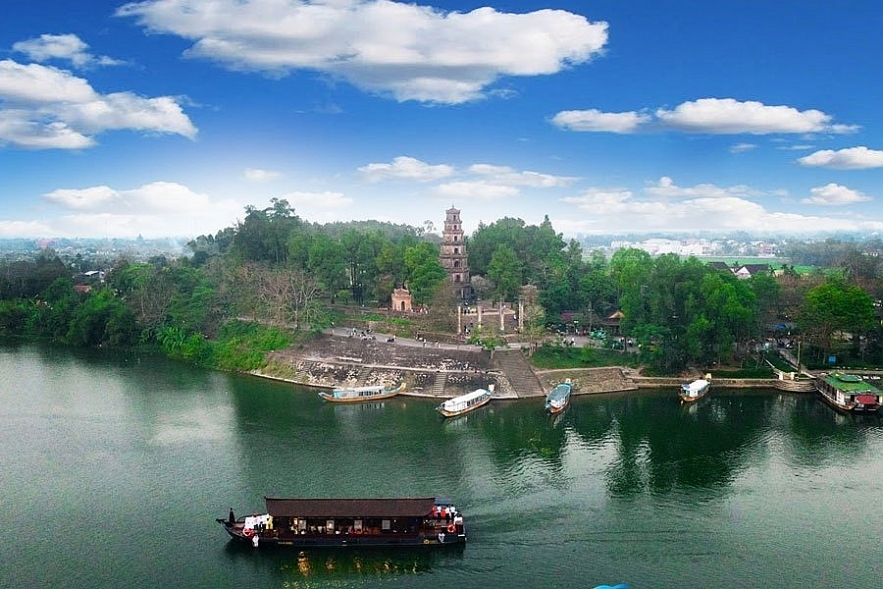 Photo: goldenholidaytravel.com
According to Hue Monuments Conservation Center, Hue has 5 heritages of 3 different types honored by UNESCO up to now: The Complex of Hue Monuments (1993 - Physical Heritage); Court music - Vietnamese court music (2003 - Intangible heritage); Woodblocks of the Nguyen Dynasty (2009 - documentary heritage); Chau village of Nguyen dynasty (2014 - documentary heritage); and Poetry on Hue imperial architecture (2016 - documentary heritage).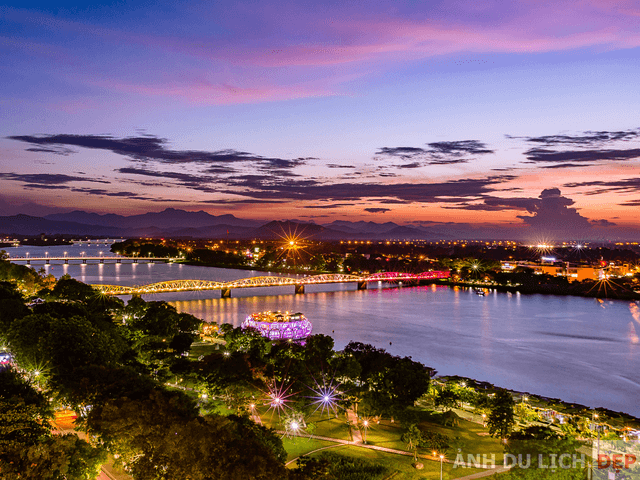 Photo: anhdulichdep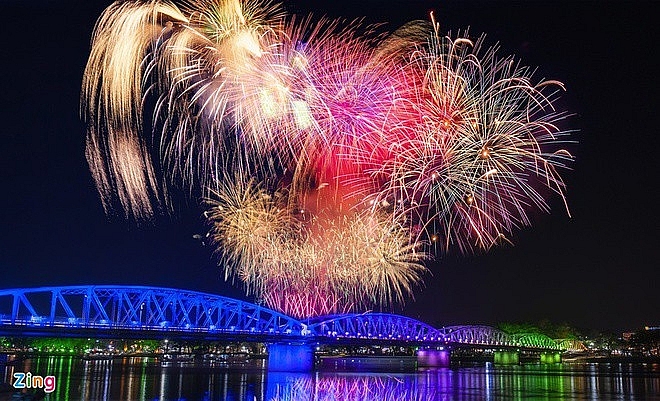 Photo: kienthuc.net.vn.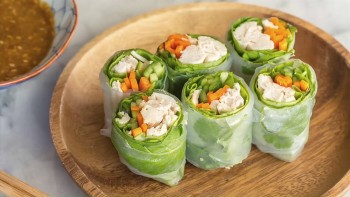 Travel
Rolls are a easy-to-make dish that is loved by many Vietnamese diners as well as Korean stars.