Filipino Expat Develops App To Help Unemployed Massage Therapists In Vietnam
A Filipino expat in Ho Chi Minh City has developed an app assisting unemployed massage therapists in the pandemic and changed negative public perception about this type of therapy.
Poppet Celdrán has been living in Ho Chi Minh City for 13 years and developed services to assist Vietnamese community. Photo courtesy of Celdrán
In March 2020 when Ho Chi Minh City entered the first period of social distancing, Poppet Celdrán realized that the pandemic had resulted in a number of adverse impacts including unemployment.
He was concerned about massage therapists who lost jobs when massage centers were forced to close.
"I was wondering how their lives would be. They have been unemployed for many months," he said.
Celdrán has a chronic backache and has to take massage service for two to three times per months. He found inconvenience when the service had to be closed on social distancing days.
Celdrán developed an app named Zen connecting those in need of the service to reduce stress and chronic pain and massage therapists who lost jobs in the pandemic.
One of the reasons that encouraged him to develop the app is to change negative impression of Vietnamese people and others from South East Asia on massage therapy.
While conducting a survey on potential customers, he found that 30 to 35% of them do not like massage and think that massage links to prostitution.
"Looking back at history, massage therapy is an Asian culture's art. I want to develop Zen in Vietnam first and then expand it to Cambodia, Thailand and other Asian countries to remove negative prejudices about this therapeutic method," he told Zing News.
Message therapists who register on the app must comply with strict bans on prostitution activities disguised as massage.
The four-month social distancing period in Ho Chi Minh City this year has been such a challenge to Celdrán's team.
He had to cancel Zen app's activities although the number of therapists and customers waiting in the service list was up to 746.
Metal healthcare in the pandemic
Having to suspend the operation of Zen app on social distancing days, Celdrán switched to develop a small branch of his project named Zen Mind to assist those suffering from psychological issues during the pandemic, especially anxiety and depression.
"We share with them instructions and documents in which they can find what activities they should do and seek for help of assisting organizations," he said.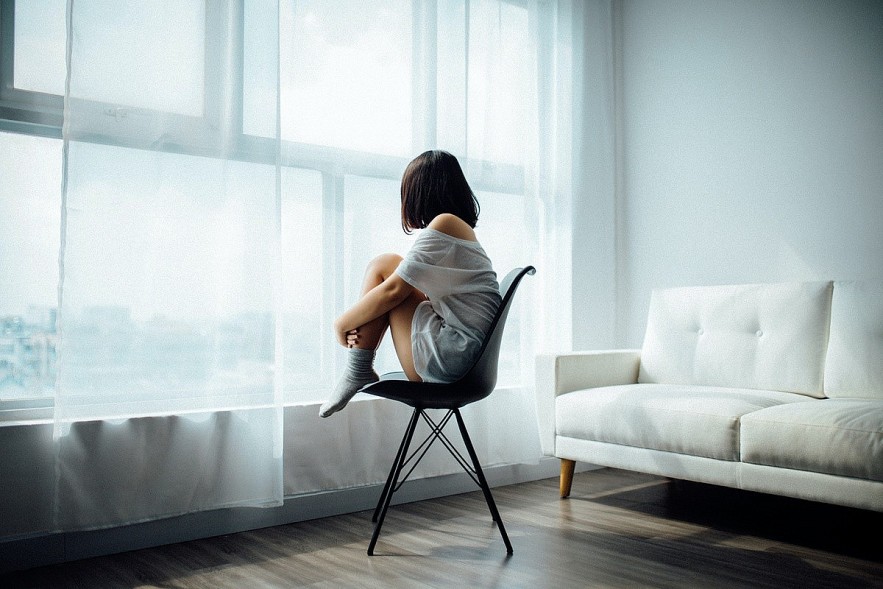 Zen Mind, an app developed by Celdrán and his colleagues, supports suffering from depression during the pandemic. Illustrative Photo Unsplash
Fall in love with Vietnam
Celdrán is completing a set of physical and mental healthcare products for Vietnamese people.
"I have been in Vietnam for 13 years and plan to stay longer, so I will contribute as much as I can.
"I want to spend the rest of my life in Vietnam"
Celdrán came to Vietnam in May 2008 to work as an organizer of Miss Universe pageant.
"After the event ended, I stayed because of the the love for Vietnam and have not returned to the Philippines since then."
Having a master's degree in mass communication, Celdrán has not had the opportunity to apply his knowledge in this field.
He has switched to focus on building Zen with the goal of contributing to the community.
Celdrán has a master's degree in mass communication but he has switched to developing healthcare services to make contribution to Vietnamese community. Photo courtesy of Celdrán
"The dynamism in Ho Chi Minh City is completely unique compared to other cities in the world. Vietnam has become my home. I know I will grow old and live the rest of my life here," the Filipino man said."I have fallen in love with Vietnam. I love the people, food, culture, traditions and simple lifestyle."
To integrate with local life, Celdrán has learned Vietnamese language at the University of Social Sciences and Humanities in Ho Chi Minh City for two years.
Although he has lived in Ho Chi Minh City for 13 years, Celdrán is still amazed that every day he can discover new things about the city and Vietnam.
"My time in Vietnam is like an exploration with no end".
"Vietnamese people are really unique but also very familiar," he said.
When asked about the most memorable experience during 13 years living in Vietnam, Celdrán said it was the time when he joined a production team of Miss Universe 2008 pageant.

In only a short time working for the pageant, Celdrán visited a lot of tourist destinations in Vietnam and met many people from the north to the south. Thanks to that he can better understand the S-shaped country.

"Me and my colleagues tasted all kinds of famous Vietnamese dishes. This experience really made me fall in love with Vietnam quickly," he said.
Expats Work Online During the Pandemic

The coronavirus pandemic has forced many people worldwide to transfer their skills online. For Vietnam's expat community, many found interesting ways to make a living ...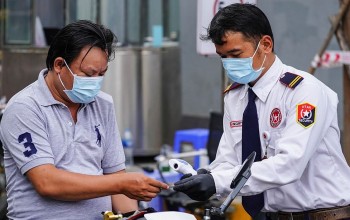 National
More than 1.12 million vaccine doses were administered in Vietnam on October 24. The country has now inoculated more than 74 million doses of vaccine to date, with over 21.46 million people fully vaccinated.