Expats Work Online During the Pandemic
The coronavirus pandemic has forced many people worldwide to transfer their skills online. For Vietnam's expat community, many found interesting ways to make a living during uncertain times.
Turning to online platforms to satisfy passion for music
Honey Joy Berdon, 29, a Pilipino singer from HCMC's Thu Duc city, is a case in point. Berdon has been living in Vietnam since 2017. She's a nursery teacher and also a singer at restaurants, hotels, bars, or festive events in HCMC. She has reportedly worked with many international musical bands such as Sensation band, Kethup band, Flamenco band.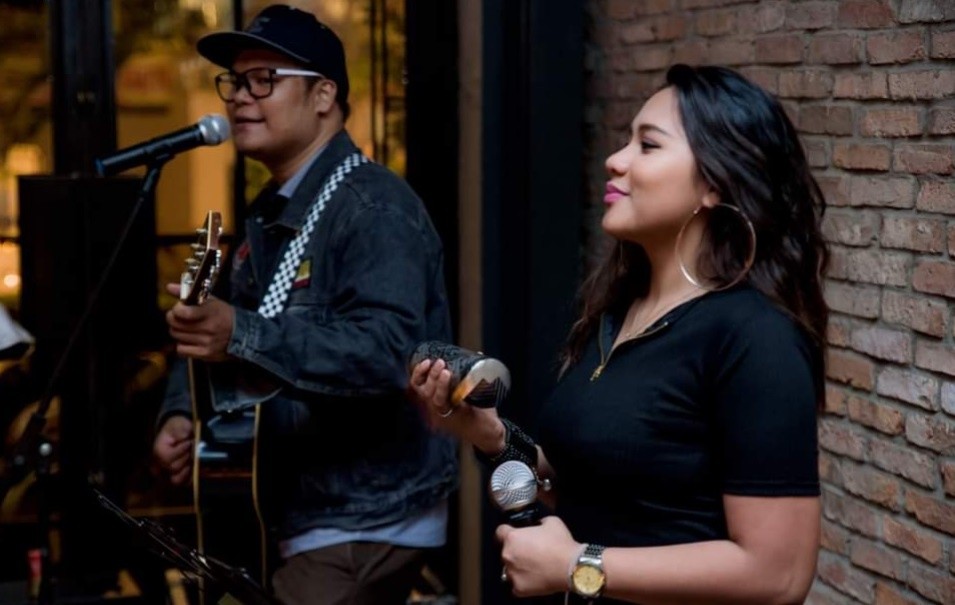 Honey Joy Berdon often sings at bars, restaurants and festive events before the pandemic. Photo courtesy of Honey Joy Berdon
Her jobs, however, were disrupted by the pandemic, leaving her with an unstable income and a lot of free time indoor. She decided to join Sessions Live – an electronic music platform featuring hundreds of artists from around the globe – where she performs virtually three times a week.
"It's almost a year I haven't meet my audiences in person. Online music stage has been my go-to alternative," Berdon told Zing News. "It helps satisfy my passion for music and spread positive energy to people around the world during the stressful pandemic."
One Sessions Live show often lasts for three to four hours, attracting thousands of views. Along with singing requested songs, Berdon said she also engages with her online audience by joking or telling interesting stories. For special shows or events, the Filipino singer often challenges herself with new songs.
"I recently sang online for a funeral. I was so emotional I thought I couldn't finish the song, but I finally did," she said. "This was the first time I sang to bid farewell to a Covi-19 patient who succumbed to the virus. It was an unforgettable memory in my singing career."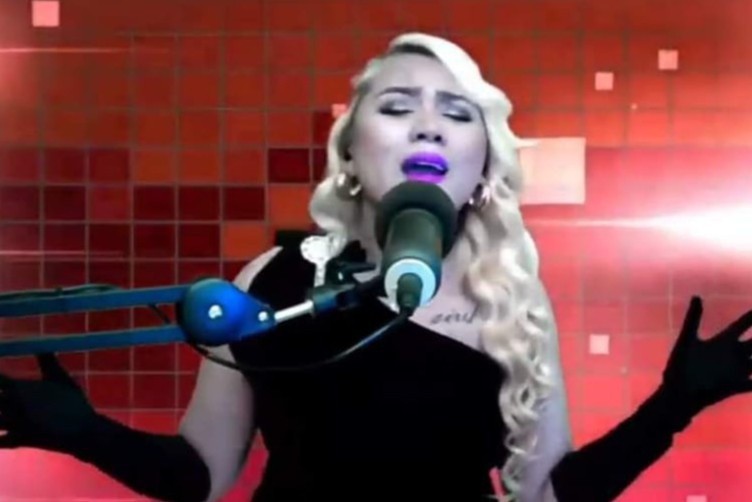 She turns to online performance during the pandemic. Photo courtesy of Honey Joy Berdon
The expat considers the laid-off time as a treat after long hard-working period. She also takes advantage of the free time to improve her singing voices and learn new skills. Apart from Sessions Live, Berdon is also a member of Epik Muzik – a group gathering global artists to identify and nurture musical talents around the world.
Berdon is working on some of her covers and plans to upload them onto major digital music services such as Spotify, Soundcloud.
Talking about Vietnamese people, Berdon said local people are friendly and attentive, which has helped her a lot in overcoming language barrier.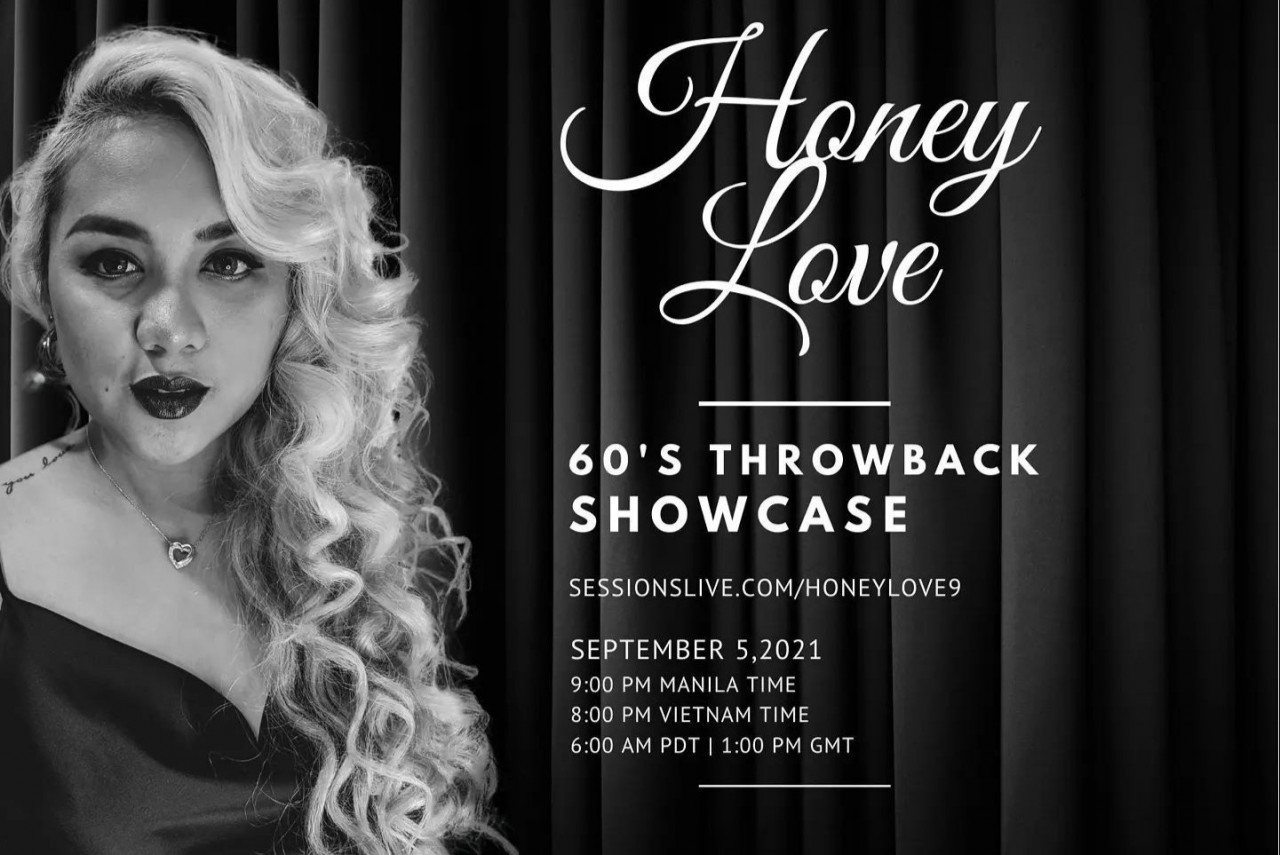 Photo courtesy of Honey Joy Berdon
Offering free online yoga lessons for expats
Krizia Clemente, 30, is offering free online classes to help other expats in HCMC improve physical and mental well-being during the pandemic.
Clemente is a Pilipino yoga trainer in Ashtanga Yoga Thao Dien center which has remained shut for months following the citywide social distancing order. Thus, the expat said she has been struggling financially and mentally.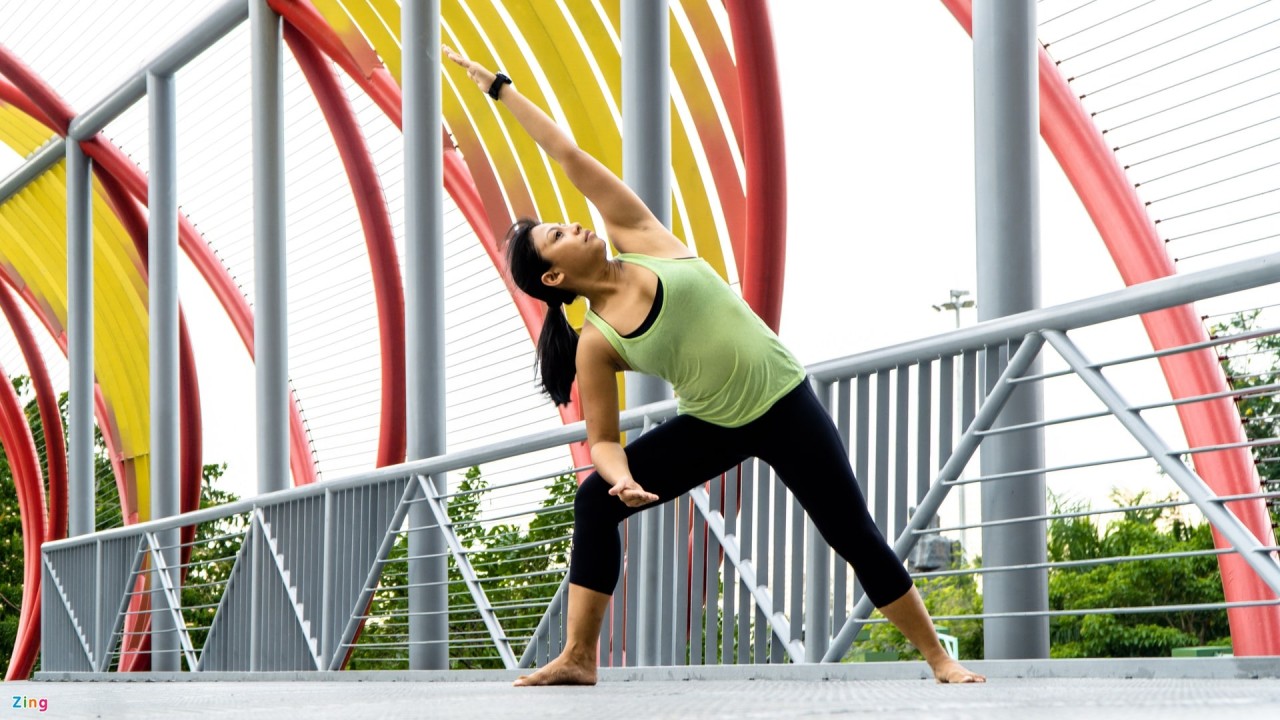 Krizia Clemente is a yoga trainer in HCMC. Photo: Zing News
"I used to lose confidence in myself when everything seemed to get worse. I follow the same schedule every day, which bores me to death. I gradually lose track of time," she said.
To regain balance and optimism in life, Clemente signed up for a 300-hour advanced training course specifically for therapeutic yoga teachers, preparing to open online yoga classes for her students.
"Doing yoga at home is distracting and less effective than at gyms. On top of that, many people find working from home is stressful and exhausted," she added. "Therefore, I believe my yoga classes at weekend will offer a place for other expats to chat, relax and do exercise. This will help them with their health and recharge for a new working week."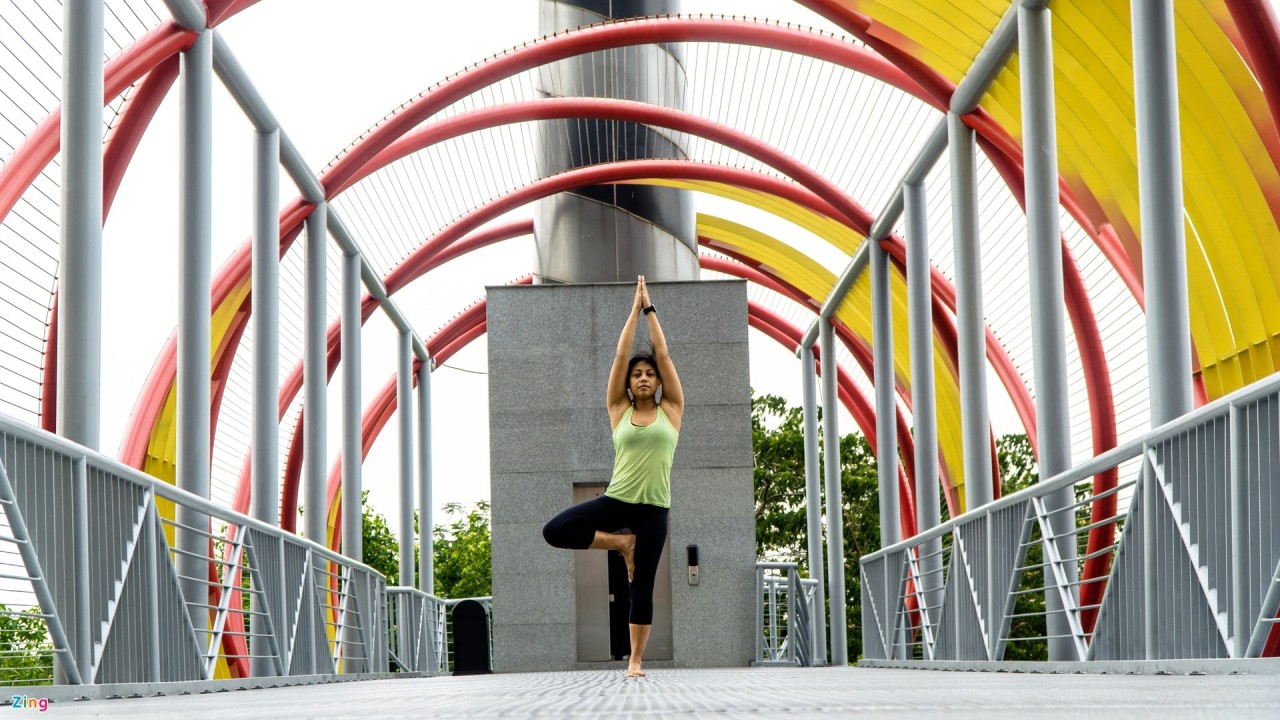 Photo: Zing News
Photo: Zing News
"Clemente points out the mistakes in my movements via the screen. For me, doing yoga with other people is more fun than practicing alone with Youtube," Nemo, said a 35-year-old expat in Binh Thanh district.
Clemente moved to HCMC in 2019. For her, the city is a promising land to discover herself and try new things. The diverse cuisine and unique culture of HCMC really inviting.
"Vietnam is my second home. It's my luck to receive a lot of love from people who are always by my side and willing to offer a helping hand to an expat like me," she said.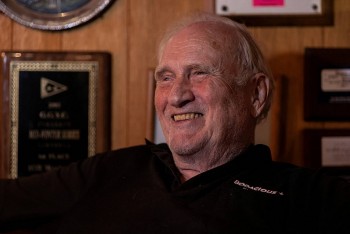 World
Alain Aspect, John F. Clauser, and Anton Zeilinger have won this year's Nobel Prize in physics for their work in quantum mechanics, Sweden's Karolinska Institute announced on Tuesday.