First Safety Tour in New Normal Launched in Hanoi
A safety tour with a combination of automatic audio guides and traditional sightseeing was launched on October 23 at the Vietnam National Museum of History.
The facade of Hanoi Opera House. Photo: VNA
The event was organised by the museum in collaboration with the Hanoitourist Corporation (Hanoitourist) to adapt to the current COVID-19 pandemic and adjust the museum's operations in the new normal, according to NDO.
Speaking at the launching ceremony, Nguyen Thi Thu Hoan, deputy director of the museum, said the "French architecture in the heart of Hanoi" tour is a product that makes a difference for visitors to the capital due to a connection between the museum with related monuments in Hanoi as well as a connection in terms of architecture and history.
This tour combines traditional sightseeing with the application of automatic narration technology through scanning a QR code to ensure the safety of visitors in the new normal, she said.
In particular, visitors can also admire and learn about three among many rare and precious treasures only at the Vietnam National Museum of History. They are "Ngoc Lu bronze drum" and the golden books and seals - the treasures symbolizing the supreme power of the kings of the Nguyen Dynasty, the last feudal dynasty of Vietnam, Hoan said.
Phung Quang Thang, Director of Hanoitourist, said that after the fourth wave of COVID-19 infections, all tourism activities have changed to a new form, operating in the context of living with COVID-19, a flexible and safe adaptation which required travel firms to have safe tourism programs and activities. Therefore, Hanoitourist and the Vietnam National Museum of History collaborated to set up a safe tour that last about one hour and a half, he said.
Ho Guom Lake in downtown Hanoi. Photo: VNE
The unique feature of the tour is the connection of three attractions, helping visitors to have an overview, identification and comparison to see the outstanding value of architectural works and styles, and interactions between Vietnamese culture with Western culture in the early 20th century.
It connects events and artifacts displayed in the Vietnam National Museum of History with the Hanoi Opera House and the historical relic of the Bac Bo Phu (now became the Government Guest House) from the perspective of architecture and historical events, thereby helping visitors understand more deeply as well as having new experiences in the tour.
To ensure safety, each tour group will have no more than 10 members and they have to keep a distance and do not contact with each other.
The "French architecture in the heart of Hanoi" tour will be held every Saturday and Sunday, starting on October 23.
Foreign visitors at Hanoi's Railway street. Photo: Kien Thuc
During the fourth coronavirus wave that began in late April, the country has recorded over 880,150 infections.
National borders were closed and all international flights stopped in March last year and are yet to resume.
Authorities are hoping to reopen select tourist destinations to vaccinated foreign visitors from countries with low Covid risks from November ahead of a full resumption in June next year.
The popular resort island of Phu Quoc off the southern province of Kien Giang will be the first destination to be reopened to foreign arrivals starting November 20, mainly from source markets with good management of the Covid-19 pandemic and high vaccination rates such as Northeast Asia, Europe, the United States, the Middle East and Australia.
From December 2021 to June 2022, other favorite tourist sites such as Ha Long Bay in the northern province of Quang Ninh, Hoi An city in the central province of Quang Nam, Nha Trang city in the central province of Khanh Hoa and Da Lat city in the Central Highland province of Lam Dong may follow the suit.
The country will fully reopen its doors to foreign tourists from June, the Vietnam National Administration of Tourism said.
Photo: NDO
Meanwhile, Con Dao Island in Ba Ria – Vung Tau province, a notable travel destination in southern Vietnam on Oct. 22 received its first flight after months of social distancing.
The flight, coded 0V8059 and operated by the Vietnam Air Services Company (VASCO), a subsidiary of Vietnam Airlines, departed from Ho Chi Minh City at 9:25 AM and landed at Con Dao airport at 10:30 AM.
This is a flight of special significance for many passengers as it marks the reconnection of Con Dao and the southern provinces after the COVID-19 pandemic, NDO said.
VASCO is operating two return flights per day between Ho Chi Minh City and Con Dao and one return flight per day between Can Tho and Con Dao, contributing to promoting the travel and socio-economic development of Con Dao Island and Ba Ria - Vung Tau province.
Located off the coast of Ba Ria - Vung Tau province, Con Dao is famous for its beautiful pristine sunny beaches and rich nature reserves in addition to a system of revolutionary and historical relic sites.
The government has also approved a pilot reopening of several domestic air routes starting Oct. 10 with further adjustments being made later on
From Oct. 10-20, there will be 23 return flights every day, 10 of them from HCMC to other localities, six from Hanoi, four from Da Nang and three from Thanh Hoa, according to the domestic flight resumption plan presented by Le Anh Tuan, Deputy Minister of Transport, at an online meeting Friday.
Passengers can take the flights if they are fully vaccinated with the last dose administered at least two weeks before the flight; or if they are Covid-19 patients who have recovered at least six months prior, as reported by VNE.
Vietnam is considering mutual recognition of vaccine passports with countries in Southeast Asia, China, Japan, South Korea, the EU and the United States, the Government Office announced Sunday.
Such mutual recognition is "very important and especially necessary in the current context."
Prime Minister Pham Minh Chinh has assigned the Ministry of Foreign Affairs to coordinate with the Ministry of Health and work with authorities in other countries on this issue.
The government closed its doors to foreign tourists and canceled all international flights in March last year as a Covid containment measure. Only Vietnamese repatriates, foreign experts and highly-skilled workers are allowed in with stringent conditions.
Vietnam recorded a 79% decline year-on-year in the number of foreign visitors in 2020 due to travel restrictions amid the pandemic.
The nation welcomed just 3.83 million foreign visitors against a record 18 million in 2019, according to official data.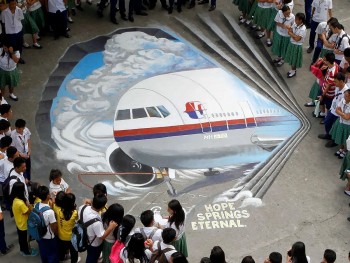 World
The world might never know what really happend when these planes went off the radar. Let's take a look at some of the unsolved mysteries of aircraft disappearances.