Vietnamese in Japan help create disaster awareness videos
The video series help foreigners in Japan with tips and instructions to stay safe in the event of disaster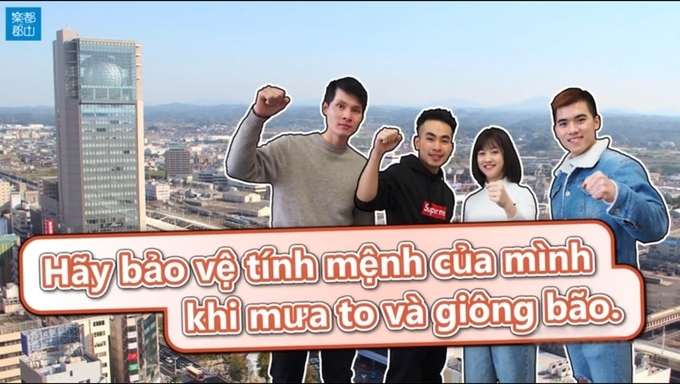 The videos have Japanese, Vietnamese and English sub. Photo: captured
The Vietnamese community in Koriyama city, Fukushima Prefecture has helped local authorities make Vietnamese subtitles for the disaster awareness-raising videos. The videos are part of the series launched by the Koriyama Municipal Government to raise disaster prevention awareness among expats in Japan.
They contain helpful information, including instructions to "Safety tips" – a disaster prevention app overseen by the Japanese government and available in multiple languages. English and Japanese subtitles are also available.
The videos, lasting over 8 minutes, briefly introduce the topography of Koriyama, northeast Japan. They convey the necessity of disaster prevention awareness, and tips to gather information and safely evacuate in the event of a disaster. Around 3,000 foreigners are currently living in the city.
"We hope people will utilize these videos to enhance their knowledge about disaster prevention no matter where they live in the city or elsewhere," said Koriyama Municipal Government's International Policy Division, which created the videos.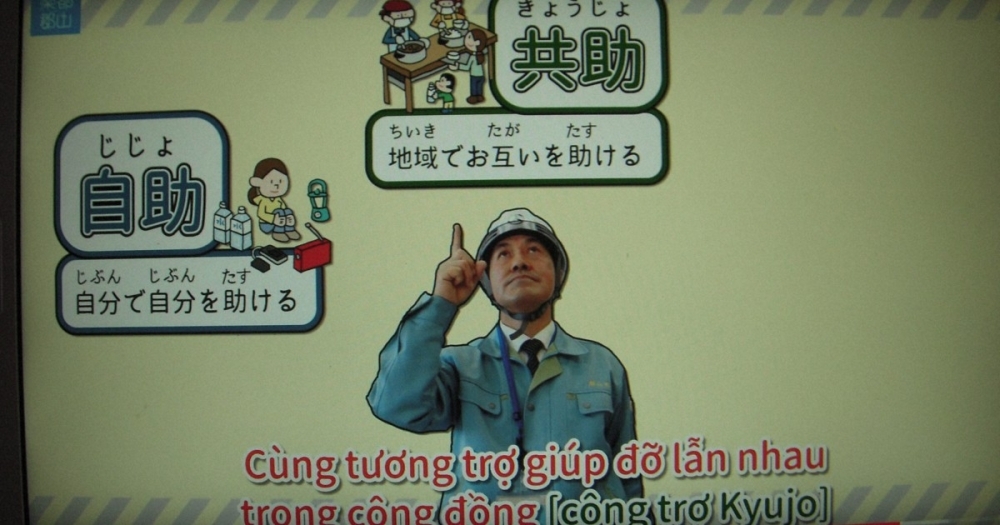 A still from the video. Photo: captured
To date, the Vietnamese become the second biggest foreign-born community in Japan. For the first time, the community surpassed people from the Republic of Korea to approach the Chinese community – who holds the first place, according to the Immigration Services Agency of Japan.
By the end of 2020, there were 2.89 million foreigners residing in Japan, down 46,000 from the previous year.
Chinese formed the biggest foreign-born community in the country, with 778,112 persons, followed by Vietnamese with 448,053 and Koreans with 426,908, Vietnam Plus reported.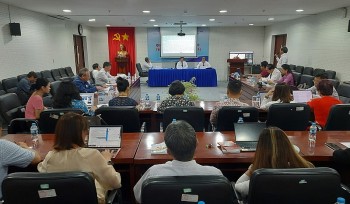 Friendship
The Vietnam - India Friendship Association's Ho Chi Minh City branch, the Ho Chi Minh City Union of Friendship Organizations (HUFO) and the Southern Institute of Social Sciences on March 21 held a scientific seminar themed "Vietnam - India relationship: tradition and present".