Foreigners died and hospitalized after... drinking beer
The three expats' fishing picnic turned into a disaster as they drank the beer mixed with methanol and got poisoned. One died on the spot, two others hospitalized in server health condition.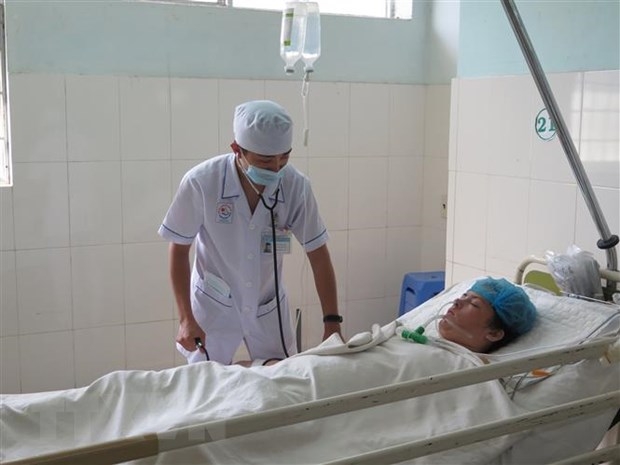 Petrova Nadejda at Khanh Hoa General Hospital (Photo: TTXVN)
The couple Roman Stavrov, Kazakhstan and his wife, Petrova Nadejda, Uzbekistan were hospitalized early Wednesday with severe respiratory distress and diagnosed with methanol poisoning upon admission, according to Dr. Nguyen Luong Ky, head of the Anti-poison Intensive Care Unit in Khanh Hoa General Hospital.
Both are still in severe poisoning health state at the moment, but showing signs of survival and have a positive prognosis.
The male patient can breathe slowly, while the female patient was still in a coma. Nadejda was transferred from Nha Trang's Military Hospital 87 to Khanh Hoa General Hospital on Tuesday as her condition worsened.
The couple had earlier drank a mixture of beer and 90-degree alcohol while they were on a fishing picnic with two other friends. Shortly after that, they had severe breathing troubles and were hospitalized. A friend of theirs had succumbed to the liquor poisoning, Vietnam Plus reported.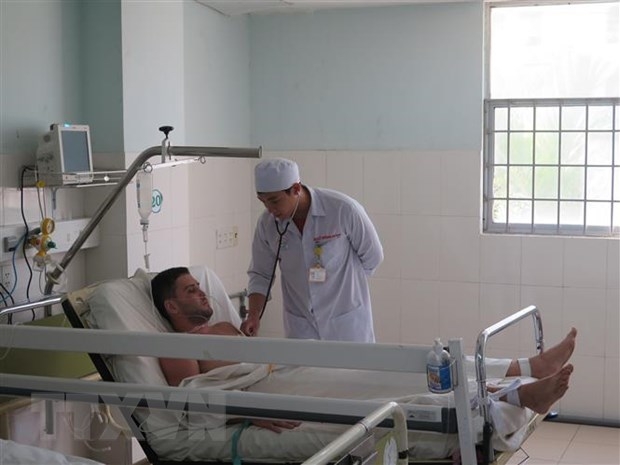 Roman Stavrov at Khanh Hoa General Hospital (Photo: TTXVN)
According to Dr. Le Dang Khoa, methanol is an industrial chemical that should not be consumed in any quantity as it's very toxic. Most alcoholic beverages contain low levels of methanol, which causes no harm. High level of methanol, however, may result in blindness, brain damage, organ failure, etc., and even death.
Vietnam is the second-biggest consumer of beer and liquor in Southeast Asia after Thailand and ranks the 10th largest in Asia for alcohol consumption.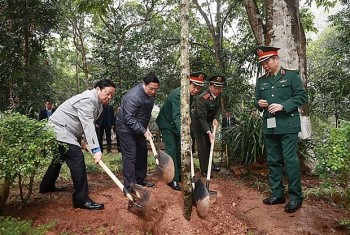 National
The Prime Minister launches a tree planting festival in Ba Vi on New Year of Cat.