Foreigners in Hanoi trust Vietnam's Covid-19 containing ability
Many foreigners in Vietnam's capital Hanoi stay calm, show no signs of worry or panic over the global COVID-19 epidemic. They believe that Vietnam will handle the epidemic well.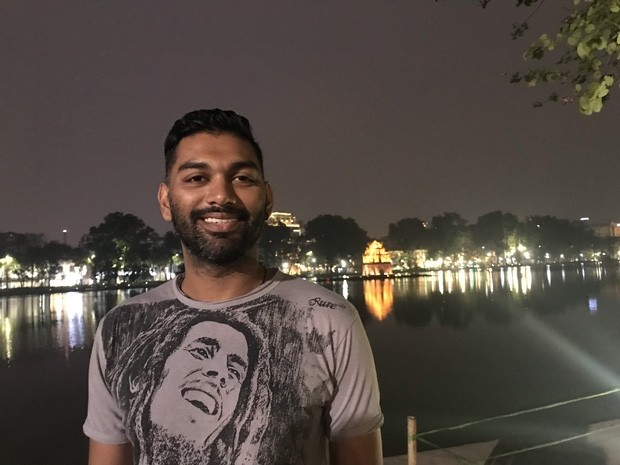 Alvan believes that COVID-19 epidemic in Vietnam is under great control
Alvan, an Indian visitor in Vietnam said: "Hanoi was my first destination during my trip. I had traveled to Hoi An in Central Vietnam, returned Hanoi and I'm about to go to Ho Chi Minh City (HCMC). I've heard about the COVID-19 outbreak in Vietnam 16 days ago, there're also new infections in the country lately. But what I see is that COVID-19 epidemic in Vietnam is still under great control and I believe Vietnam will deal with it well".
Alvan also added that panic doesn't solve anything. People should keep themselves updated with the latest news about the disease and the symptoms as well. "If you feel under the weather, make your way to the hospital as soon as possible. This is the right thing to do", the Indian visitor said.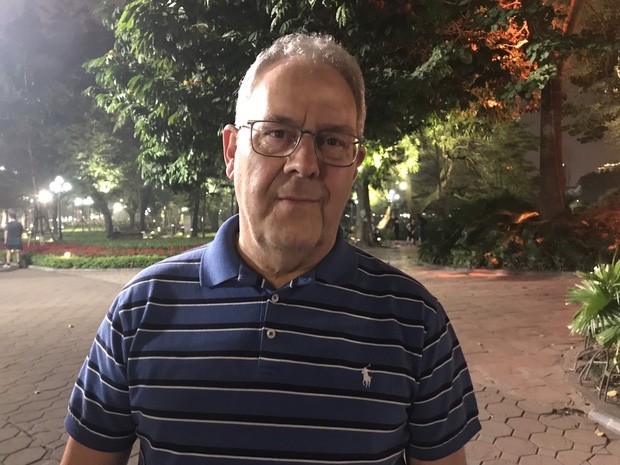 Nick, from the U.K said the Vietnamese government was doing a great job at the moment
Nick, who comes from the U.K. and has been in Vietnam for four days, another foreign visitor who feels secure and enjoys peaceful time here.
"I feel comfortable visiting Vietnam. I'm gonna fly to Hoi An, then travel to HCMC. We're planning to stay here for 2 weeks", said Nick. "I myself has learned about the disease situation in Vietnam. However, I'm not too worried or anxious, because the Vietnamese government is doing a great job at the moment".
Under Nick's observation, Vietnamese people are doing the right things to keep themselves safe from the novel coronavirus. "They are washing their hands with antiseptic water, wearing face masks on the streets, and updating themselves. Just stay calm, everything will be fine", the tourist answered in the interview.
Janis, German, who has just landed in Vietnam hours ago without worrying about the COVID-19 outbreak. "You know, I am very impressed. Vietnam has a long border with China, very close to the epicenter Wuhan, but the situation here is better than in some other places. I wanna tell you please do not panic. Things will be fine", said the foreigner.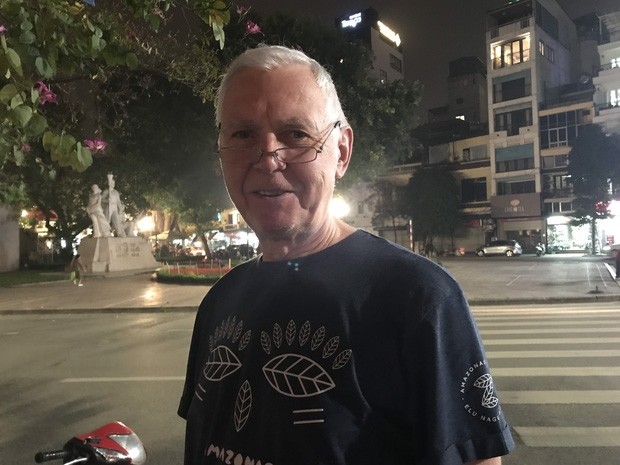 Nut, Estonia, believes regular hand washing is the key to prevent the disease
A 65-year-old Estonia visitor in Hanoi named Nut compliments on the friendliness of Hanoians. He himself has heard bunches of news about coronavirus, and the death toll in some other countries as well, but he is not stressed out and planning to stay in Vietnam for a fortnight.
"I don't worry that much. I think, what you and I should do is to be careful by washing our hands regularly, refraining from touching public objects, avoiding putting hands to our mouth if unnecessary", he said.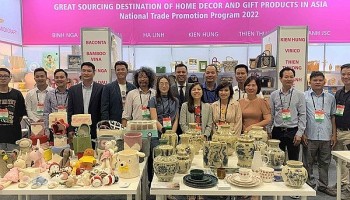 Economy
"Amazing ASEAN 2022 - Discover the flavors of Asia" campaign and the NY NOW exhibition are important events in August 2022 that introduced the rich and diverse goods and products from Vietnam to international markets.