Four Most Spectacular National Parks in the Northeast of Vietnam
Visitors can immerse themselves in the beauty of nature and explore the richness of the ecosystem in one of the four most majestic national parks in the Northeast listed below.
When it comes to tourism in the North, many people often think of the Northwest highlands and many places with wild and poetic natural scenery such as Sa Pa, Lao Cao, and Mu Cang Chai. However, the Northeast is also an area that contains many majestic and equally beautiful landscapes, especially the national parks in the Northeast. It has many rich ecological systems of flora and fauna along with many tourist activities worth experiencing.
Ba Be National Park
Ba Be National Park is located in Ba Be district, Bac Kan province, and belongs to 5 communes of Khang Ninh, Quang Khe, Cao Thuong, Cao Tri, and Nam Mau. This national park was established on November 10, 2022, with an area of 7,620 hectares. This place is the treasure of Bac Kan. The most prominent feature is Ba Be Lake - the largest natural freshwater lake in Vietnam.
Ba Be National Park possesses an extremely rich ecosystem with more than 1000 species of plants and 80 species of rare animals. Because it is surrounded by rocky mountains and primeval forests, this place is always cool and breezy. In addition to Ba Be Lake, visitors can visit other places with unique and magnificent natural scenery such as Dau Dang waterfall, Puong cave, and Hua Ma cave.
Ba Be's cuisine is also a factor that visitors should not ignore. This land is imbued with the culture of ethnic minorities in the Northeast, so there are many unique dishes such as kitchen guard pork, humiliation, and sour shrimp.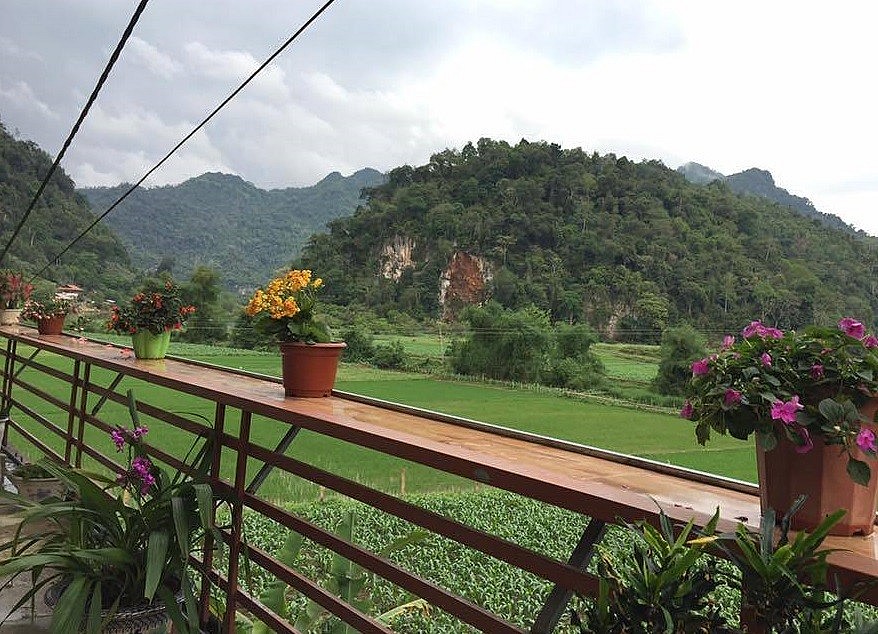 Photo: Vietsensetravel
Xuan Son National Park
Located on the massive Hoang Lien Son mountain range, Xuan Son National Park has a majestic beauty but is also poetic. The address of this national park is in Xuan Dai Commune, Tan Son District, Phu Tho Province.
At Xuan Son, visitors can enjoy all four seasons of the year in just one day. Depending on the time of day, the air here will be fresh, warm, and chilly. However, the dry season from November to April is an extremely ideal time for visitors to enjoy the scenery.
When visitors come here, they will learn about the interesting culture of the mountainous villagers, and experience their lifestyle through activities such as brocade weaving, catching fish in the stream, and cooking local dishes. In addition, there are also beautiful stalactite caves that have yet to be discovered by humans.
As a place with forests, streams, and mountains, Xuan Son is very suitable for visitors to enjoy the peaceful atmosphere while admiring the abundance of flora and fauna. Xuan Son National Park has more than 1217 species of plants and 365 species of animals. Of these, there are 46 species listed in the Vietnam Red Book and 18 species listed in the World Red Book.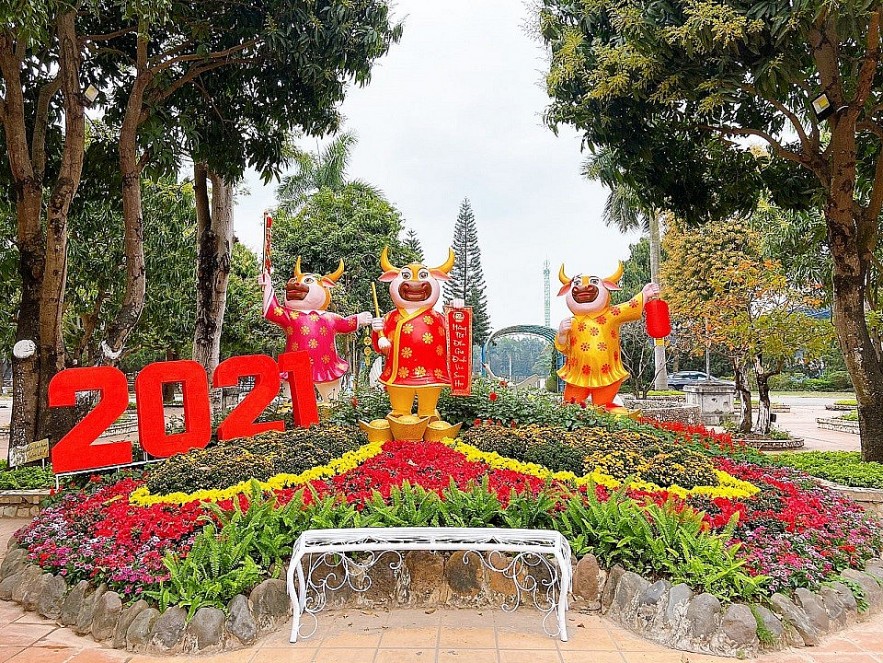 Photo: Viettravel
Phia Oac - Phia Den National Park
Established in 2018, Phia Oac - Phia Den National Park is located in 5 communes Thanh Cong, Quang Thanh, Phan Thanh, Hung Dao, and Tinh Tuc town in Nguyen Binh district. It is 73km west of Cao Bang city.
This park is considered the "jewel" of Cao Bang because of the diversity of geology, stratigraphy, and the richness of flora and fauna ecosystems. When visitors come to Phia Oac - Phia Den, they can enjoy the fresh air all year round which is very suitable for sightseeing. Moreover, in the winter, visitors can even admire the snow-white scenery of Phia Oac peak. It is just like Europe.
In contrast to winter, in spring the forest flowers here are rich in variety with many vibrant colors such as rhododendrons, hydrangeas, and forest orchids. In addition to sightseeing, many people also come here to explore the culture of the Dao, Nung, Tay, and Mong ethnic groups.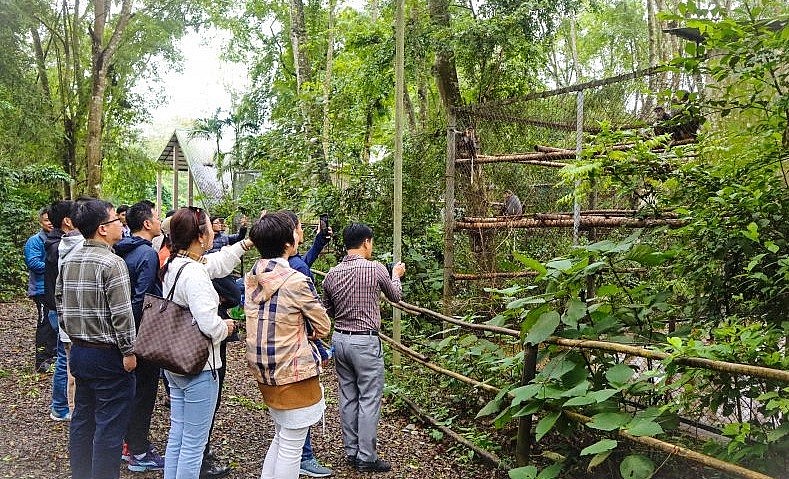 Photo: dulich4u
Bai Tu Long National Park
When it comes to Quang Ninh, people think of Ha Long Bay but forget about other beautiful landscapes. Bai Tu Long National Park is located in Bai Tu Long Bay, in Van Don district, Quang Ninh province. This place is formed from limestone mountains and vast valleys. It is home to hundreds of rare animals and birds of prey such as Burmese hawks, Japanese falcons, black hawks, and fire warblers.
In addition, located in the area of the National Park is Minh Chau commune - where there is a natural white sand beach about 2km long, one of the most beautiful beaches in the Gulf of Tonkin that tourists often come to have fun.
In Bai Tu Long, visitors will mainly visit the magnificent beauty of giant caves, rocky islands of various shapes, and large forests. Some interesting tourist attractions include Cai De cave, Ba Mun island, and Bat Cave.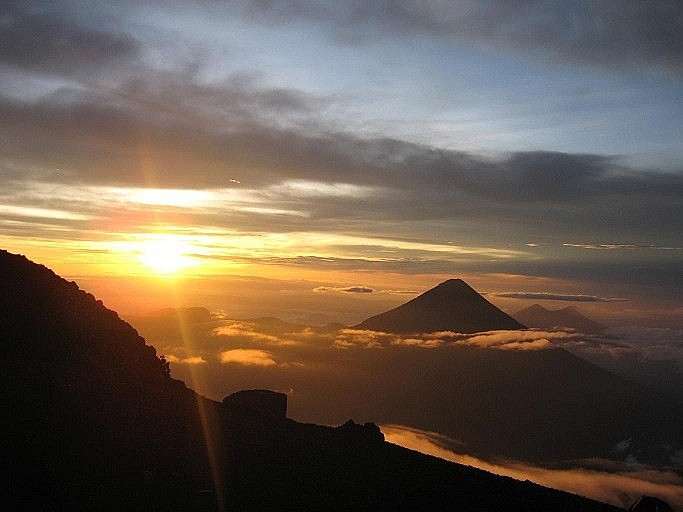 Photo: giupban.vn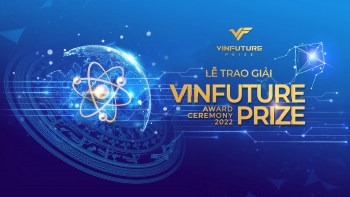 Economy
HANOI, VIETNAM - Media OutReach - 2 December 2022 - The VinFuture Foundation officially announces that the VinFuture Prize Award Ceremony 2022 will be held on December 20, 2022 in Hanoi, Vietnam to celebrate four groundbreaking scientific innovations that contribute to promoting global recovery and post-pandemic restructuring. As part of the Award Ceremony event series, VinFuture will organize a Sci-Tech Week from 17-21 December with inspiring academic activities for the scientific community, businesses, startups, and the public.