Gemini Horoscope 2022: Yearly Predictions for Love, Financial, Career and Health
Gemini Horoscope 2022: 2022 shall be of humble beginnings, says the Gemini horoscope 2022 predictions. You will certainly be able to give your best right from the start of the year.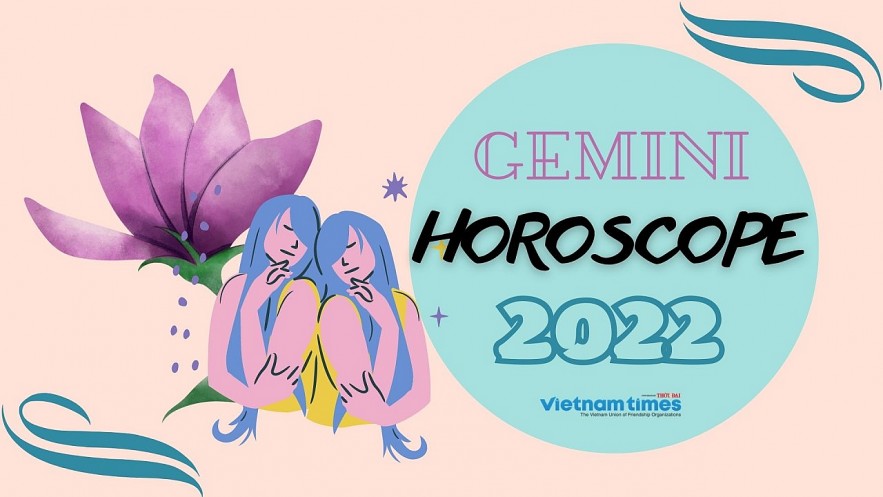 Gemini Horoscope 2022: Yearly Predictions for Love, Financial, Career and Health. Photo: vietnamtimes.
Yearly Planetary Horoscope
A new year is coming for you, Gemini. 2021 has been a year of lessons with all the action happening in your 9th house of higher education, philosophy, and religion. Chances are this was a year of many journeys, some difficult and some much easier. Still, you've made a move, you're in a new place now, but 2022 continues to be a mystery. Instead of going at it just hoping for the best, here's some insight that will help you navigate the roads of this coming year like a pro.
Since Jupiter ingressed into your 10th house in December and it will stay there all the way until the May of 2022, things should start to look really good when it comes to your career. However, the first few months should still be a little slow, given the Venus retrograde happening in your 8th house. This can make it a little challenging to work with other people, mostly if you rely on their support to make any significant moves. As far as January goes, it's best to assume a humble position and lay low a little. If anything you need to ask your boss, wait until February when Venus goes direct. This is not any significant challenge since Jupiter is in your 10th house anyways, but I'm sure you'd rather be safe than sorry.
Once Venus goes direct, things start to look up even more, especially since Mars will also be in Capricorn, his sign of exaltation. This can make it easier for you to assert your presence and make demands. If you're trying to get anyone's help, late February will be the time. Still, as far as the 1st quarter goes, the focus won't stray too far from establishing your public persona and getting noticed in your career field.
Things do start to switch gears later in March with the first Mars and Uranus square of the year. This is happening in your 9th house of higher education and distant journeys. If you're a student, this could represent some minor setbacks. Since this is also around exam time, there could be a sense of anxiety and instability, though nothing to be super worried about. However, if any adventurous Gemini is planning on going on a trip around that month, it probably would be best to delay it a bit if possible. It's better to be cautious and not test your luck too much. The transit is happening between some of the more inactive places in your chart, but Uranus is still very unpredictable.
This March sticky situation doesn't last for long, though. Right after these two planets separate, Jupiter and Venus will be conjoining in your 10th house. This is perhaps the most positive transit of the year, and it could be very promising. You can expect public recognition, prestige, and even getting some extra support from your superiors. These are the two most fortunate planets gettings together, so the sky is limit. With that considered, if any of you Gemini are planning on asking for a raise, April would be the best time to do so.
Jupiter won't just be good for your career, though. After he's done with your 10th house, he will ingress into the 11th around May. This is the house where Jupiter does the best, and he usually manifests within the life of individuals many meaningful connections. This is also a transit that lasts all the way to early 2023, so you know you're in for a blessed cycle. Expect to meet new friends who inspire you to light up your inner fire. This could also be an excellent transit for those of you who have been trying to build a following on social media. Since the pandemic, a lot of new online businesses and influencers have been popping up. So, this could also be a good time for you to get the attention you deserve.
Things do start to get a little rocky and unstable once we approach August, however. There's triple conjunction between Uranus, Mars, and the North Node happening in your 12th house. This transit can point towards some opposition. People who don't see eye to eye with you may show up, and things can get a little heated. Meditation and grounding will be your best allies around that time since the increased energy in that house can cause a cloudy mind and some anxiety to pop up. It would be wise to avoid conflict, as it could be harder to resolve it amicably.
Things continue in that rocky groove with the final Saturn and Uranus square happening between your 9th and 12th house. This is a recap of some events that occurred last year. This transit is responsible for many of the more significant events of 2021, so it's likely coming back to close up some unfinished business. The main focus of this transit will be readjustment. After the big transition that you went through in 2021, there likely hasn't been enough time for things to sink in. As much as this transit is happening towards the end of the year, the year before was no small task. Getting used to this new life will surely take some time, and this square, in many ways, is here to manifest obstacles to shifting your attention to things you may be overlooking. This is no mere drama. It's valuable growth.
After these two last not so spectacular transits, the year comes to an end in quite a calm fashion. Jupiter will go retrograde back into your 10th house to give you his last handful of career opportunities, though in a much more subtle way. This is the kind of good fortune that comes from understanding where you are in your journey and how far you've come. Since this is aligning up pretty nicely with the time when Jupiter first ingressed into that house, this suggests the need to go inwards and reflect on what to do with all the divine protection you got this year. Though this is not unusual for an end of the year, 2023 will be a completely new saga for the whole world, so it's instrumental in taking the time to think about what the next steps will be. Overall, this is the theme of 2022, planning your next giant leap of faith.
Gemini Horoscope 2022 Overview
Luckiest day: May 30, 2022
Over the past year and a half, you had a series of eclipses shake up your identity and relationships, Gemini — but 2022 is giving you an auspicious chance to fully embrace this new and upgraded version of yourself. The powerful new moon in your sign on May 30 in particular brings one of the year's most fortunate opportunities for you to manifest your desires and turn your dreams into reality. This lunation auspiciously connects with both abundant Jupiter and action-oriented Mars, bringing you the luck and motivation you need to jump-start your personal goals. Your ruling planet Mercury will be squaring off with stern Saturn, but it'll also form harmonious aspects with both mystical Neptune and transformational Pluto, which will heighten your intuition and allow you to visualize your dreams more clearly.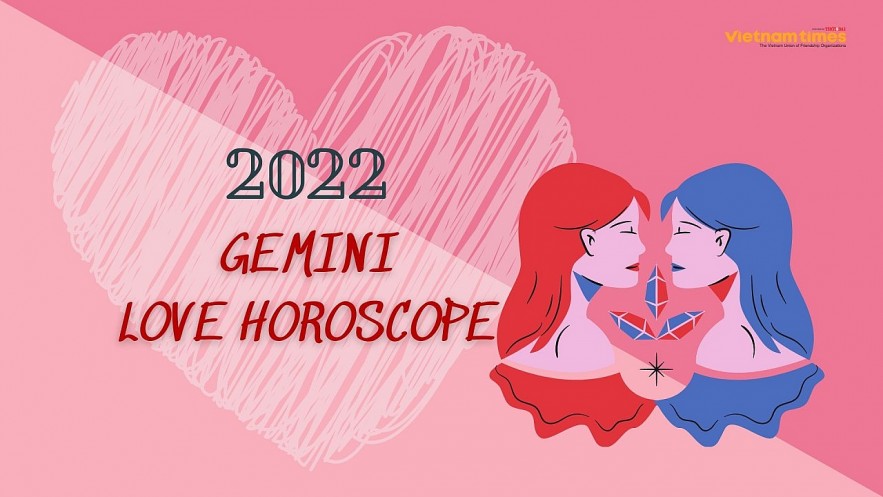 Gemini Love Horoscope 2022. Photo: vietnamtimes.
As per Gemini love predictions 2022, the love life of Gemini natives seems good. It will be full of vigor and flavor. At the beginning of the year, Jupiter will stimulate them emotionally, and they will manifest a lot of enthusiasm in love. Those who want to get closer to their partners again will enjoy an improvement in their love life. There is also good news for single Geminis as those who have not started a family yet will have a chance to meet true love in the year 2022.
As per horoscope 2022 predictions for Geminis, your marriage prospects will appear to be quite troublesome as Mars is a significator of marriage. However, as the first quarter of the year passes, things will brighten it in your married life by the positive aspect brought by Venus. Love and romance will get enhanced in your life as Venus would bring about a rollercoaster ride in your love life.
As per the horoscope prediction of 2022, this year is likely to get tides in your love life. It may be quite a testing time for the Gemini natives as you may face communication and trust issues with your partner, which may lead to constant fights leaving you both stressed.
Your ex-partner may try to get back to you, which may lead to more fights and issues. This could lead to some confusion, especially if you have moved from your ex's life and have found a new partner in your life. There are high chances of conflicts taking place between the two of you. The fights majorly may be because your ex-partner is involved in your life. Try to understand your partner's situation, and you would need to be very patient while dealing with them. Try to convince them and let them know that you genuinely are loyal to them, and there are chances that the fights won't get escalated. However, if the situation is not handled patiently, you could get into a scoop.
To control the situation, you may need to grasp the straws and communicate with your ex-partner. Have a detailed chat with them and hear their side of the story as well. Let them know that you have moved on in your life and would like to be loyal to your partner. This communication may solve half your troubles as your misunderstanding may get settled as well. The rest would be resolved by spending quality time with each other and clearing out the matters politely and humbly.
According to ganeshaspeaks, since the dust settled, it is time to get life back to being normal and in love. Apologise to your partner and win them back with your lovely gestures. It is time to cherish this time and make the most of it as you both have passed the test of time and have come out with flying colours. You both deserve this and all the happiness in the world.
Spend quality time with your partner. Try to indulge in the activities that you have been longing to do together. It could be going on trips or even hosting a quiet, peaceful, musical dinner. Go ahead and spoil each other as this time is beautiful, and you both may remember this time for your whole life.
For the single natives, the search for a perfect partner ends here. As you're likely to develop genuine feelings for someone, and once you have found a love partner, your life may be more exciting and encouraging. Before you make any confessions to them, make sure you process your feelings. Be confident about your feelings and think about the scenarios that may face posting the proposal. When you see all the signal lights as green, well, wait for some more time as you are suggested not to unveil your feelings till the mid of the year.
You can plan a surprise proposal and something romantic, which may show them the real you. But make sure you give ample time to your partner to ponder and respond. Try not to impose your feelings on them or expect them to reciprocate feelings for you the same way! Every night before you sleep, you may wish for more strength to love them more.
Married couples may love and romance during this year. They may settle the past differences. Efforts may be made to improve understanding between the two of you. Furthermore, those who are already in a relationship may experience closeness, love, and harmony in their love life. Relationships of Gemini folks may take a smooth turn during this year. You may no longer fight over trivial matters and may become very serious about your partner and relationship.
As per Gemini finance horoscope 2022, the year will give the desired results to the natives in the matter of finances. Also, the owner of your house of business, Jupiter, is going to transit in your house of career in the year 2022. As a result, you will definitely benefit from your career this year. Jupiter will help you in growing your finances, but you have to put in a little effort due to Saturn in the eighth house. You will get the money you didn't get from your previous job unexpectedly during October and November.
As per Gemini's wealth and profit horoscope 2022, this year will give desired results to the Gemini natives. You will also get more profit than expected, and also the position of planets in April, July, October, and November will definitely give you positive results. You will definitely have good money in this period, and you are not going to have any shortage of money this year. There is every possibility of earning a good salary through promotion.
Overall, Jupiter will lend you support in all your financial leads and give you an edge on the competition when it comes to making what you want for the first half of the year. After that, it moves into the area of the chart that symbolizes thoughts, messages, conversation, and short journeys. It is also advised to make sure that you have all your valuable possessions and at the same time, don't hesitate to take your partner's help in your finances. In case you want to buy something huge or important, look for the best offers available with you.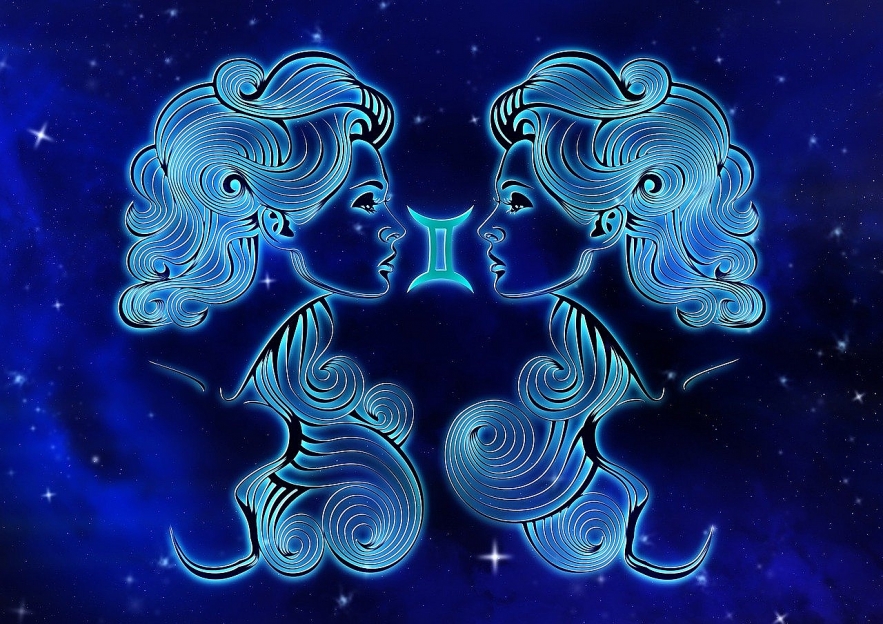 Gemini zodiac sign. Photo: Deccan Herald
2022 Lucky Number
Gemini's ruling planet is Mercury, and the lucky number for Mercury-ruled natives is considered to be six. The 2022 yearly horoscope suggests that this year is going to be extremely favorable for you, and you will prosper in all the areas of your life this year. This year's planetary effect on Gemini native a very positive with the placement of Jupiter inauspicious house and also as this year is ruled by number 6 itself.
Your lord Mercury would be in friendly territory all this year, and hence it would be a great springboard for you. It will give you the energy to move ahead in style. Your level of intelligence and commitment would take you to new places in your career with some hard work and perseverance, and you would be exploring new avenues of growth and prosperity all year.
According to Astro Talk, when we talk about finance, the yearly Gemini horoscope 2022 is a picture of a customary year in terms of monetary gains for the natives. The first quarter of the year will boost your earnings. It could be due to job change, sudden profits from the stock market, and so on. The gains you would invest shall get you higher returns. Ahead, the second quarter of 2022 will add to your expenditures. The flow of income will be stable for you. Moving to the third quarter, the financial conditions will remain stable for you. You may either take some lessons or simply take some help. In such cases, consult your spouse for the best remedies. Try to save as much as you can as it will offer you a sense of security in and out.
For the ones in business, the Sun transit from the seventh house would allow you to make massive investments this year. Though this will hike your expenditures to an unprecedented level, but will also bring a good return on investment. AstroTalk astrologers advise that if you are hiring people to work with you, make sure they are dedicated. For if they are not, they shall become a burden and a reason for the downfall of your new business. Talking more about investments in the first quarter of the year, Jupiter will transit in the ninth house. It will allow you a perfect opportunity to invest in real estate.
Moreover, post the month of June, many of you will have the opportunity to earn from ancestral property. Selling such property is not recommended. Taking a loan is a safe way to raise money post-June 2022, but if you acquire money from some relative or family member, it won't pan out well for you in the future. About foreign opportunities, not many will fall in your kitty this year. The Gemini finance horoscope 2022 adds that if you can ace such freelancing roles, you will have better opportunities in the domestic market simply because of the experience you have gained while working for international clients.
Meanwhile, stock market investments in the domestic market will also be a bit of an on-and-off scheme for you this year. Thus make sure you have your research done or invest in the stock market after August. For students, the first quarter may not be the best, but as the planet Jupiter transits in the tenth house from the ninth post the first quarter, it will kick start your career and earning prospects. However, the AstroTalk astrologers recommend that one getting themselves an internship should ensure that they scout for experience-rich internships rather than money-rich to enjoy high-paying jobs in the future.
Gemini Horoscope 2022 for Career
As per Gemini 2022 career horoscope, this year would give some mixed results. Hence you may have to put yourself through a lot of hard work to get success, and you may also face some hindrances due to your competitors because of the effect of Saturn in the eighth house, but it won't have any impact on the daily routine of your work. At the same time, the management will demand an increase in the quality of work and increase requests for putting in a lot of effort. The Gemini natives will have to defend their position and prove that the decrease in volume of work depends on external factors.
In terms of career, the Geminis will see an average year for them, says your yearly career horoscope 2022. Some of you will work on old goals without much luck by your side. Shoot for the moon; even if you miss, you may land amongst the stars. These efforts may improve your learning performance and also give you the required confidence and the kind of job you wish for in your life. The year 2022 shall be suitable for those working hard in pursuing their higher education. It will bring success to those planning to get a promotion from your current position. However, don't take anything lightly; keep on working hard and keep your spirits high.
Starting the year will be great if planning some new business, especially regarding garments and clothing. However, according to the annual Gemini horoscope 2022 for career, getting into new partnerships won't be a good idea. On the other hand, if you are into a business alone, grabbing rightful clients and customers is what you can go for in 2022. You can even plan an expansion of the business you are into, according to the yearly Gemini business horoscope 2022.
Gemini Horoscope 2022. Photo: vogue.
From March to July, you will get many chances to have what you want. Be it changes of job or having one, cards are very much in your favor. So, according to the Gemini job horoscope 2022 predictions, the year is a bag of opportunities. And, for those looking for a change, don't compromise at any step. However, you must also remember not to rush and remember to look into each opportunity properly.
It shall be a below-average year for the school or college graduates. However, you need not worry, as giving or feeling low on energy will only make things worse, except for the 2022 Gemini academic horoscope. There might seem a period of struggle in the initial months of the year, but the end ones shall give you confidence. Also, it will help you focus on your priorities.
According to Style Caster, your career is receiving blessings upon blessings this year! 2022 begins with Jupiter in your ambitious 10th house, bringing you opportunities to expand your talents and achieve the praise you deserve. If you work hard, the universe will be eager to reward you.
However, with more success comes more responsibility. By mid-May, Mercury will station retrograde in Gemini, stalling your production and forcing you to rethink your methods. And by late October, Mars will also begin retrograding through Gemini, forcing you to reconsider what you're truly trying to achieve. Patience is key!
Gemini Horoscope 2022 for Health
As per Gemini health horoscope 2022, as astrosage reported, this year seems to be a little weak in terms of health for Gemini natives because of the placement of Saturn in the eighth house, at the beginning of the year and the placement of Ketu in the sixth house. In this year, you will have to be aware of your food and living habits. Otherwise, the movement of the planet is showing that diseases related to blood and air can disturb you a lot. Also, you may have health issues with high-fat food, for which you will need to make changes in your food habit in time as per the 2022 health horoscope.
For Gemini men and women, the year 2022 would be full of health issues. Thus, be careful about whatever you eat, do, or plan for your daily life. Try doing exercise daily and switch to healthy food more than anything oily or junk. Plus, make sure you refrain from taking stress regarding work and personal life. Furthermore, Gemini annual horoscope 2022 predicts that you need to keep a special check on your wellbeing in the middle months. The months suspect some gain in weight and similar issues. So, please make sure you maintain that "controlled factor" in all ways possible and switch to a nutritious and calculated diet.
The Gemini health horoscope 2022 says that if you have been through any circulatory strain, things might go a little slow. However, if your illness is regarding your digestive tract, you shall be out of it super soon. The Gemini horoscope 2022 for ill natives foretells that you might get some relieving time in the second half of the year. All your concerns and financial issues regarding your health shall settle, and your diet and appetite shall improve too.
Diet-conscious folks must have set some bars for you in the New Year 2022? Well, things might go a bit rough for you, foretells the Gemini horoscope 2022 for diet planners. You might confront some challenges while completing your resolution regarding health and well-being and suffer from craving issues too, says the cards for Gemini yearly horoscope 2022. However, if you keep strong will strong and be firm about your dietary goals, you shall pass through it with wondrous colors.
As for food lovers, Patience! The year is strongly asking you to do so. Gemini health horoscope 2022 for healthy folks predicts that if you have been into a solid and healthy lifestyle, the first half of the year might not work as per your plans. You might encounter blood-related medical problems, circulatory issues, and high to low climatic or viral fever. Thus, the piece of advice in the first half of the year is to practice good health habits. Also, the year 2022 for Gemini zodiac sign might make them worried about their ongoing life. Thus, make sure you look after everybody till the time is not right. As for rest, the second half would let you take calm breaths and untangle your unhealthy lifestyle.
Will 2022 be good for Gemini?
With the effect of Jupiter and Mars in the first half of the year, Gemini can be assured of a successful year. So get ready for a joyous ride in 2022. However, make sure you give special attention to your health.
Who is the best soulmate for Gemini in 2022?
Have a Leo in life? Keep a Leo, says the Gemini horoscope 2022. As per our astrologers, the best soulmate for Gemini in 2022 will not only be just a soulmate but also a friend, caretaker and someone who will inspire you. Leo and Gemini make the best soulmates because their energy brings excitement to the relationship.
Which zodiac will be luckiest in 2022?
Libra. As per our astrologers' predictions, Libra will be one of the luckiest zodiac signs in 2022.
Will Gemini face health problems in 2022?
Yes, Gemini people could face problems in the eye area and also with ingestion or insomnia in 2022. Thus make sure you adopt an active lifestyle.