Gemini Horoscope February 2022: Monthly Predictions for Love, Financial, Career and Health
Gemini Horoscope February 2022: February 2022 is a time of careful decisions and reign. Only peace and careful observation can save you from disaster.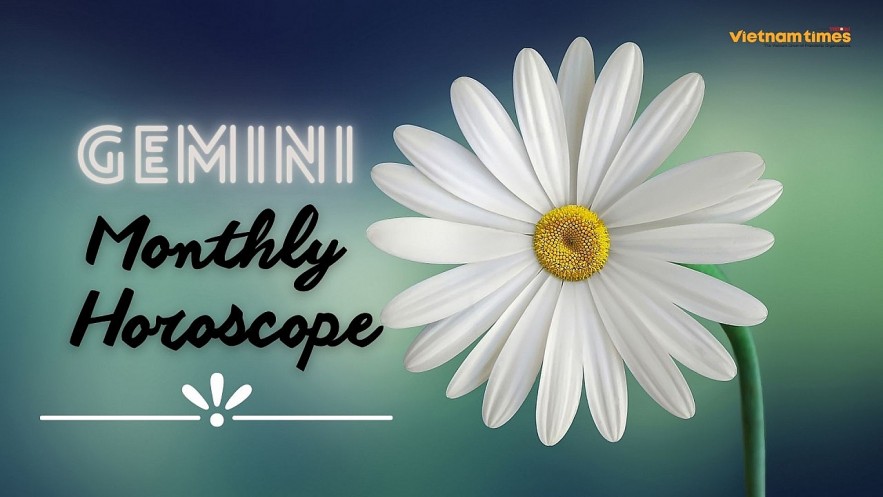 Gemini Horoscope February 2022. Photo: vietnamtimes.
Monthly Planetary Horoscope
We were all rooting for 2022, and yet the first month of the year was quite disappointing. February 2022 does improve a little, but it's undeniable that there will still be a few leftovers from the preceding month that needs to be addressed. As both planets that were retrograde last month (Mercury and Venus) start to move forward and pick up the pace again, Gemini's innate ability to navigate social matters with prowess is reclaimed.
According to gotohoroscope, right at the beginning of the month on the 3rd, Mercury follows Venus' forward motion by stationing direct in your 8th house. This house deals with transformation, debt, and other people's money, and it will be quite the focal point this month. Especially since Jupiter, the planet of good luck is steadily transitioning through your 10th house of career, the 8th house will provide some context where good luck needs to be channelled towards. Without sugarcoating it, bills likely need to be addressed, especially for the Gemini born during the day, as Mars, the most challenging planet for day births, is transiting through that same house. Use these first few days of Mercury getting ready for action to make business plans that will generate profit to tackle these bills. If somehow other people's resources are tied to your career (if you're a banker, account, etc.) Mars could also represent challenging clients or a rough patch for your companies finances. While this is not necessarily the most auspicious omen, you can take advantage of this situation by using Mercury's power to develop quick and clever plans to get yourself some credit with your bosses, clients, business partners, or the like.
On that same day, the Sun and Saturn will also be conjoining in your 9th house of higher education, foreign things and travel, which could indicate meetings and business relations with influential people abroad. This is especially true for the Gemini born during the day, as Saturn, a planet usually known for bringing difficulty or slowness to plans, tends to be much more gentle with natives born before Sunset. While there's still room for success for those of you born at night, Saturn might delay your plans or cause for change in plans related to the aforementioned loss of company property or profit. While this may not directly impact you since Jupiter is providing quite the hefty protection to your career, the stress of others in your field could make your job a little more complicated.
Further down the month, we continue with the 8th house themes as both Venus and Mars conjoin on the 15th in that house. These two planets will continue to dance and go conjunct on and off throughout the rest of the month until they finally join Pluto, the planet of power and prominence, at the very end of the month. During these dates, it's likely that the themes previously delineated would be intensified, so it's wise to take a step back and watch the drama unfold from a safe distance.
Not long after the first time Venus and Mars conjoin, we have the Full Moon of the month happening in your 3rd house of communication, friends and siblings, day-to-day life, and short trips. This lunation is quite essential to this whole narrative, especially if you are 26, 38, 50, or 62. At around this time, you can expect to bond with a coworker or have a friend join your workplace. Though, given that Saturn will be opposing this lunation, this situation could feel a little constricting. It would be wise to keep business and friendships separate, especially if there is indeed any tension happening in your work environment.
Getting back to Mercury, Gemini's ruling planet will progress to square Uranus between your 12th and 9th houses. Though squares are often conceptualized to be tense, this one can be quite generative if you play your cards right. Given that the 12th house is linked to loneliness and seclusion and the 9th with higher education and philosophy ideas, the transit could mark a time of independent studies or even the inception of a project you'd rather keep hidden from others. Since philosophy is strongly linked to faith, it could be that you decide to keep these ideas hidden out of fear of your faith being judged by others. If that's the case, let the fear go, and allow yourself to express your ideas without any restrictions. Uranus can be quite the rebellious planet, and it encourages innovative and contrarian topics. While keeping things to yourself at first may be beneficial for them to be adequately digested, know that eventually, you'll have to speak up about what you truly believe life is all about. Your ideas are valid, no matter how crazy they might seem at first.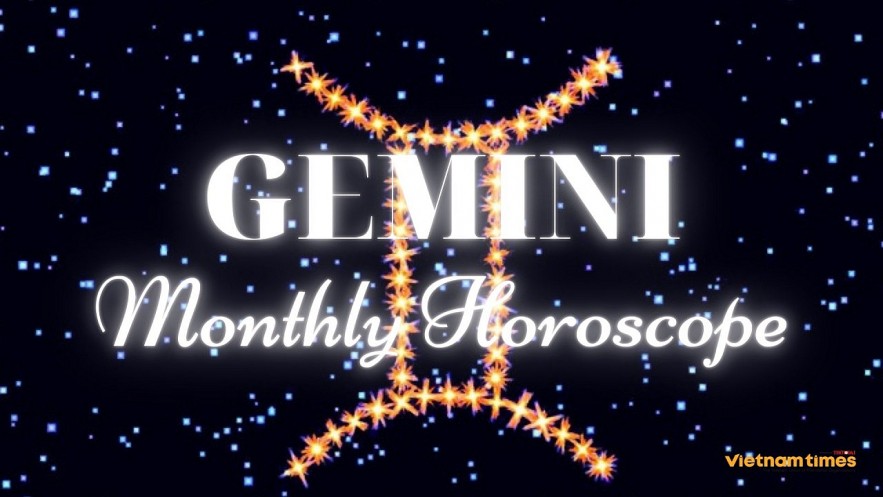 Gemini Monthly Horoscope February 2022. Photo: vietnamtimes.
Gemini Monthly Horoscope
February 2022 is a time of careful decisions and reign. Only peace and careful observation can save you from disaster. In your way, Saturn will put a great impression on you and draw your attention to important aspects of life that you have so far omitted. Initially, your efforts and work may seem meaningless to you, but the rest of the month will show you that the reward is close.
However, as 321horoscope reported, be careful that your actions do not interfere with the work of others, because you can make enemies. If you have the impression that you do not fit the work you do, change it. You do not use it or the people you work for.
In the first half of the month, invest your money in something you did not consider before. Buy shares on the stock market or look around for an investment in gold. This will have a positive effect on your finances and money resources. It will come in handy when the time comes for big changes.
For singles, the February is not a good time to look for love. Focusing on other vital matters in life will only result in problems and misunderstandings. The possessive love that can become your share will bring more trouble than joy. Relationships will be calm and understanding.
A friendly approach to your partner, appreciating his contribution to the relationship and working on yourself will make you enjoy your existence together. However, in the middle of the month you have to watch out for what is being said, sometimes character is the personality of the zodiac, which makes the partner feel unappreciated and unnecessary. Take care of immunity and good nutrition of the body, because February 2022 will not be kind to you. Do not forget about the appropriate outfit for the temperature. Appearance is not the most important thing when you are ill.
February is a great time to reflect on values ​​in life and what is really important in it. Carefully approach people, especially those who offer golden mountains. Gemini February 2022 horoscope encourages you to be a go-getter in life because you will not achieve your dreams if you do not work hard. It would help if you did not focus on the negative stories of your life. Your personality should be in line with your dreams and aspirations. Have the courage to believe in yourself and go for your higher goals. Your future does not depend on what happened to you in the past. Gemini horoscope 2022 foretells that you can still rewrite your story from a sad one to a happy one. Driveaway negative feelings from your life by doing positive things.
Although this period validates a free will, Jupiter and Neptune, the Pisces, you are a little misery. You still manage to lead your merry way, without feeling too much hindered. Prints of deja vu, or a touch of nostalgia can disturb you, but this wave to the soul fades quickly. You are the object of strange premonitions or memories that get tangled with your Cartesian side. From the middle of the month Mercury in Aquarius recalls, to your good memory, administrative chores or others, which you prefer to forget. Finally, new knowledge, or a professional proposal, are strong elements of the period. They offer you the opportunity to give the best of yourself. Your ability to communicate, and to catch the ball, will not be denied. It's a month during which you reveal yourself. The 10 and 11 are tonics.
Gemini Monthly Love Horoscope
Encounters in incongruous or surprising circumstances open new paths. You make connections with people you did not know the day before. It's as if you've always known each other, it troubles you but you have a good time together. You can even engage in very personal confidences. It really is not you. Until the middle of the month, the reality principle brings you back to earth very regularly. You could even engage more with your partner and feel welded for life. Anyway, you have projects, but it will be necessary to wait a little before returning completely in the action. The weekend of 18 and 19, may not start really as you had planned. A late delay or setback could make your life difficult. Do not rush things, stay Zen and let it settle. Some unimportant obstacles, will not be right of your will.
According to horoscope 2022, this month can be average for your career, especially since your efforts and hard work at work may not be recognized by your seniors, and this may cause some demotivation and frustration. There will be differences in opinion between you and your colleagues, and since you may bring some house problems to the work table, this can hamper the progress at work and can stress you out, which is not ideal. You will find yourself having obstacles ahead of you, and some colleagues may be against you.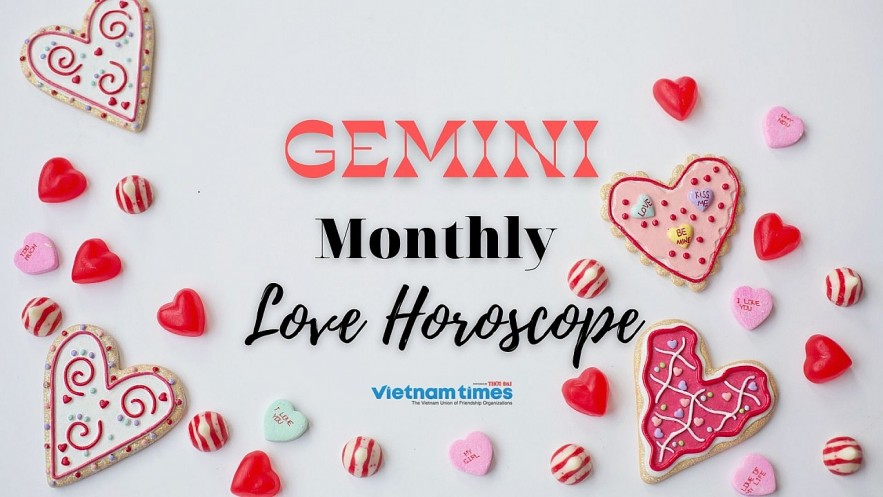 Gemini Monthly Love Horoscope. Photo: vietnamtimes.
2022 monthly horoscope predictions indicate good tidings for family relationships. Relationships between family members will be extremely enjoyable and elders will get their due respect. Family finances will be sound and there will be harmonious relationships with all close members of the family. Children will be highly benefited by the peaceful environment and their academic progress will be fabulous. If they are inclined towards creative subjects they will shine in their fields. Even other subjects will not pose any serious problem for their intelligence.
Gemini compatibility predicts that you will have very strong passions in love relationships. Mars will provide the energy and sensuality and Venus will keep it more loving during the second half of the month. Married life will be agreeable, but some issues may crop up to disturb the harmony. Pleasure holidays with your spouse and interaction with friends will help to reignite the romance with chances for planning for a baby. Singles will be able to form love relationships by interacting with social contacts. Mars will provide the necessary vigor, and you may opt for a person with opposing qualities.
According to sunsigns, Gemini horoscope for February 2022 foretells happy anniversary moments in your marriage. You will need to fall in love with your spouse many times for your marriage to be successful. Falling in love with your spouse will help you to enjoy many things together away from sex. Make sure you fall in love with the same person. Come up with yearly projections that will strengthen your marriage. Horoscope 2022 tells you to feel happy whenever you are around your loved ones. People who love you are the only ones who appreciate you for who you are. The Gemini birthday personality traits encourage you to understand people who want to be in a relationship with you. Find out why they are attracted to you. Ask yourself whether they love you for your wealth or your personality.
2022 monthly horoscope predicts that you should never judge your family members for who they are. Show some love to those who are trying to have a baby. It is not easy for them when they have been trying for some time without succeeding. Have monthly visitations that aim at supporting one another as a family. 2022 astrology foretells about embracing one another in your family. Stay closer to one another whenever there is a pregnancy that needs your support. Make it normal to help one another in difficult times.
Gemini Monthly Money Horoscope
On the financial side, same fight! Do not manage your budget in an approximate way or thinking about hypothetical cash inflows. Be specific even if you find it a killjoy.
2022 February forecast for Cancer zodiac is not favorable for businessmen and traders. Even those engaged in literary and creative activities will suffer due to the negative aspects of the planets. It is necessary to postpone all your new ventures to a more auspicious date. Investments will not yield the desired returns. You cannot expect from banks and financial institutions. 2022 forecasts suggest you have to manage your finances with your savings.
Finances can bring some mixed results for you this month, especially since your spouse related expenses can make you angry. Unwanted expenses can happen, which can upset you as Sun will be in the 8th house. Also, in the last week of this month, Venus will be there with the Sun. You can save money if you are careful with your expenses and investments and can find ways of controlling your expenses related to spouse/in-laws.
Stop ignoring things that can help you make more money. February astrology 2022 encourages you to always be on the lookout for possibilities of making money. Proper planning while making more money will help you to stay away from debt. The finance horoscope for 2022 wants you to be visionary. Start doing things that move you closer to the financial goals you have set for yourself.
Gemini Monthly Career Horoscope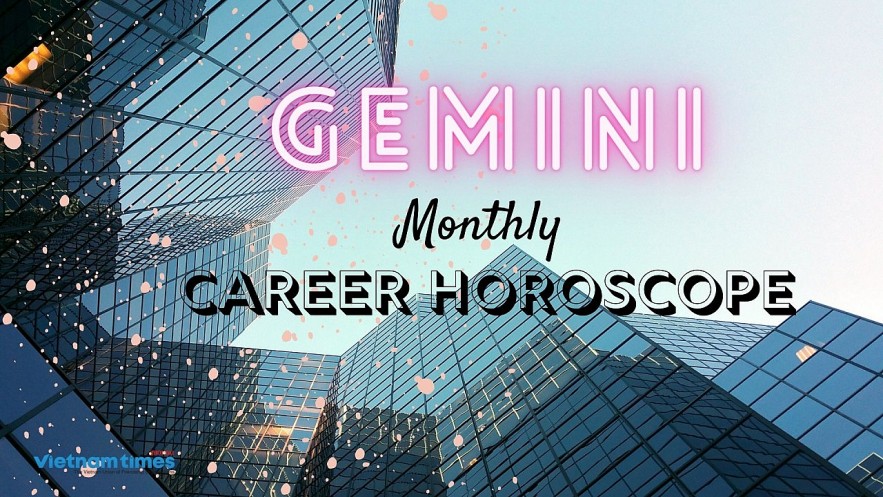 Gemini Monthly Career And Job Horoscope. Photo: vietnamtimes.
This month, the stability and evolution of your situation are complicated because they are dependent on to the decisions that you will make. Gemini! Although you have projects in your head, this is not a reason to do things anyhow! So, if you want to avoid finding yourself in an unwanted situation, focus on the essentials instead of thinking about something else.
This month can be average for your career, especially since your efforts and hard work at work may not be recognized by your seniors, and this may cause some demotivation and frustration. There will be differences in opinion between you and your colleagues, and since you may bring some house problems to the work table, this can hamper the progress at work and can stress you out, which is not ideal. You will find yourself having obstacles ahead of you, and some colleagues may be against you. Tread carefully.
Partnership business may be mostly good for you this month. Think carefully before signing any contract. Saturn, 7th and 8th Lord, is with Jupiter, 6th and 9th Lord. Also, Sun, your 2nd Lord, is in 8th, so this can give good results and destiny. You may get some business partnership deals from unexpected sources, but you can get into trouble with the law.
Gemini career February 2022 star sign tells you never to substitute your family for your career. People can easily replace you at work, but your family can never replace you.
Gemini Monthly Health Horoscope
According to skyhoroscope, February will be a gloomy time for Gemini zodiac sign. You will work hard, and then you will not have time for your hobbies and friends. This can affect your mental health, and you will want to shut yourself off from other people. This does not necessarily mean something bad; moments spent alone will give you the opportunity to clarify your feelings, but do not let a negative attitude towards life engulf you; you could miss something important. Your body will also need to spend some time in nature, so afford it to yourself.
Gemini will be prone to depression in February. You like to spend time with friends on the air, and that makes your work responsibilities impossible. This bad mood could be reflected in other aspects of your life, so try to take your free time to take care of your mental well-being. You will also be strongly influenced by the Sun. Thanks to it, your ability to raise and understand children will be manifested, and therefore you will be able to solve problems that you may not have been able to cope with at other times. Support them mainly during tests and trials.
February 2022 horoscope forecasts ideal conditions for good health of Gemini persons. You should give importance for relaxation and schedule your activities in order to reduce stress. All minor health issues can be resolved through prompt medical attention. Regular exercise and healthy diet schedule will go along way in maintaining your general well-being.
What you take inside your body plays a role in your fitness. February 2022 horoscope for Gemini zodiac sign encourages you to focus on your body fat percentage. If you are overweight and you want to lose weight, focus on losing only body fat.
Important numbers: 5, 8, 12
February important dates: 1, 5, 9, 17, 29
Special note:
What happens in secret should remain so. Time is needed for certain things to be settled, and you will know where you stand. Maintain discretion.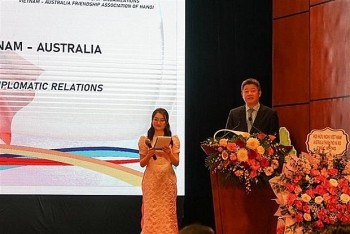 Friendship
A friendship exchange programme has been held recently in Hanoi to celebrate the 50th founding anniversary of the Vietnam-Australia diplomatic relations (February 26).