George Floyd's death: touching stories
Houston police officer comforts girl, 5 after she asks if she's going to be shot at US protest and Minneapolis Mayor Jacob Frey sobs in front of George Floyd's casket at somber service are touching stories concerning George Floyd's protests. 
Houston police officer comforts girl, 5 after she asks if she's going to be shot at US protest
According to the newsweek , a 5-year-old black girl named Simone Bartee was comforted by a white police officer during a Tuesday protest in Houston, Texas. The clip of the officer reassuring her is gaining viewership on social media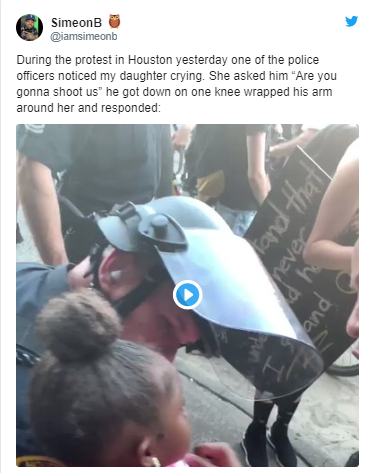 Bartee's father, Simeon posted the video on Twitter and it has quickly gone viral (Photo: captured)
Bartee was crying during a march for racial justice in the nation's fourth-largest city. An officer in a bulletproof vest kneeled beside the young girl—the visor of his riot helmet lifted and his black-gloved hand grasping her shoulder—and asked what was wrong, added the newsweek
Bartee's father, Simeon, told that his young daughter asked the officer, "Are you gonna shoot us?"
"We're here to protect you, OK?" the officer responded. "We're not here to hurt you at all, OK. You can protest. You can party. You can do whatever you want. Just don't break anything."
The conversation between the girl and Houston police officer has gone viral on Twitter, appealing more than 33,000 likes as of this morning.
The video is just one of the abundant examples of local police officers showing their support and solidarity with other racial justice protesters.
Minneapolis Mayor Jacob Frey sobs in front of George Floyd's casket at somber service
Mayor Jacob Frey was seen breaking down in tears, his body heaving, as he knelt with one hand on the casket of Floyd, 46, whose death at the hands of a white Minneapolis police officer last week has sparked widespread protests, reported the New York Post.
The emotional moment took place in the minutes leading up to the service at North Central University, where Rev. Al Sharpton delivered a fiery eulogy, calling on black people to demand: "Get your knees off our necks."
Other politicians in attendance at the service — the first in a series of memorials set for three cities over six days — included Sens. Amy Klobuchar and Tina Smith of Minnesota, members of Congress, including Reps. Ilhan Omar, Sheila Jackson-Lee, Ayanna Pressley, Gov. Tim Walz, and St. Paul Mayor Melvin Carter, added the New York Post.
On May 25, 2020, George Floyd, a 46-year-old black man, died in Minneapolis, Minnesota, after Derek Chauvin, a white police officer, knelt on Floyd's neck for almost nine minutes while Floyd was handcuffed face down in the street. Two other officers further restrained Floyd and a fourth officer prevent onlookers from intervening. During the final three minutes, Floyd was motionless and had no pulse. Officers made no attempt to revive him, and Chauvin's knee remained on Floyd's neck when emergency medical technicians attempted to treat him.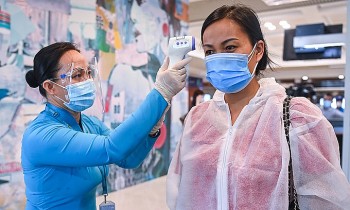 National
Vietnam News Today (October 20): Vietnam adds 3,034 Covid-19 cases to national infection tally; HCM City enhances cooperation with China's Shanghai; Thirty-two localities declare Covid-19 risk levels; Transport ministry mulls letting the unvaccinated fly.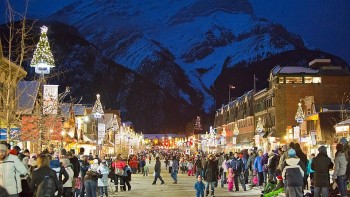 Travel
If you are looking to celebrate your Christmas somewhere else outside the country, then Canada can be the perfect choice for you with these 10 best and most idyllic places to have a wonderful Christmas holiday with your friends and families.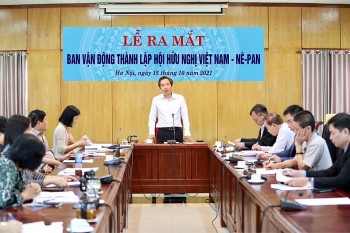 Friendship
The Advocacy Committee for the establishment of the Vietnam - Nepal Friendship Association was officially launched.