Vietnamese restaurants destroyed in US protests
The on-going protest in the US following the death of George Floyd has been going rampant, causing considerable damages. Several Vietnamese dining establishments across the States have been destroyed and got burgled by groups of protesters, including the famous The Blind Goat restaurant of Mascherchef Season 3 winner Christine Ha. 
Restaurant of Masterchef winner Christine Ha got burgled and destroyed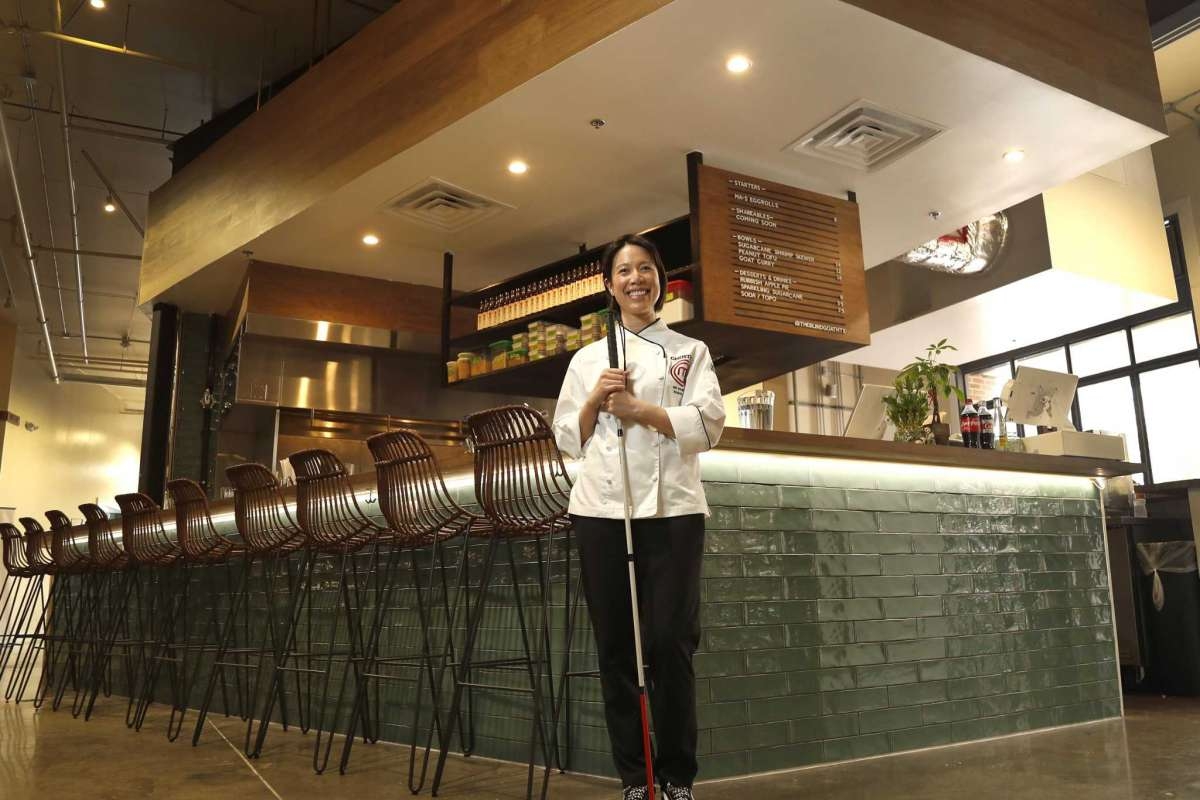 Christine Ha at her restaurant The Blind Goat in Houston (Photo: Houston Chronicle)
The 2012 Masterchef winner Christine Ha, known as the "Blind chef" on May 31 posted on her Facebook account a photo of a broken glass door at her restaurant. The door was broken by protesters who later got into the dining place and stole property.

On the post, the Vietnamese American chef wrote "@theblindgoathtx & @braverychefhall were burgled last night, along with many other businesses in downtown #Houston. I completely understand and agree with the reasons for peaceful protest, but sadly there are some people who just want to use the situation to inflict violence and damage property belonging to the undeserving. Restaurants and small, independently-owned businesses have suffered enough with this pandemic. Now we have to deal with senseless acts, too. Please be smart and safe out there, everyone. #downtownhouston".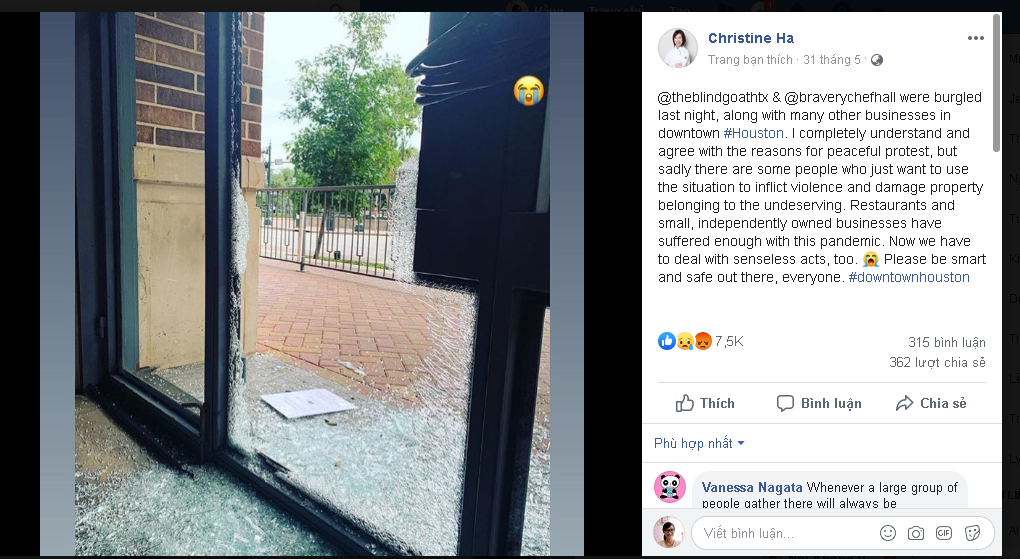 (Photo: Captured)
The visually-impaired chef calls herself "a person that desires peace" and don't like to post about political issues or topics that are often polarizing in nature.
Talking about the death of George Floyd, a black man who died in police custody in Minneapolis a week ago, Christine wrote she was saddened to see "all this injustice happening around us" and hopes that Floyd's family eventually finds peace and justice.
She is planning to donate to @colorsofchange in honor of George and all the black lives that have been lost at the hands of wrongdoing.
" Remember that we are all human beings, and we all just want to be loved, respected, and understood. I urge you to be the change that you want to see happen in this world. Change starts with you and your voice and your vote", she wrote on Facebook.
Vietnamese American MC's restaurant vandalized by protesters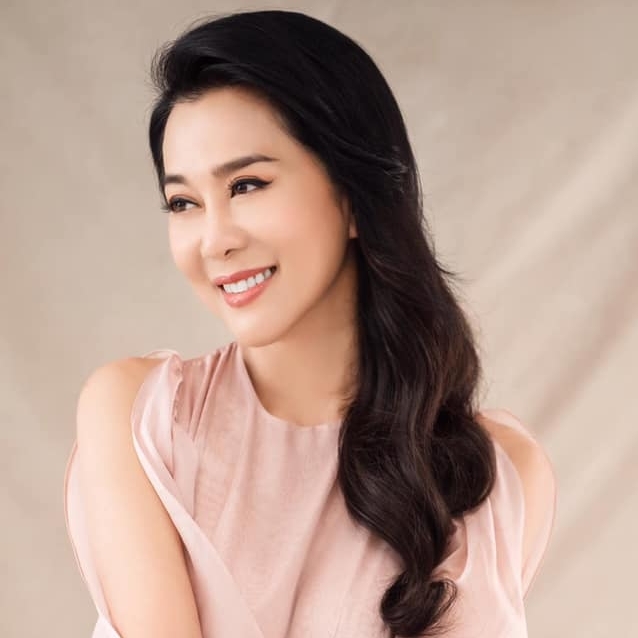 (Photo: Facebook Nguyen Cao Ky Duyen)
Famous Vietnamese American MC Nguyen Cao Ky Duyen on June 3 posted on her Facebook account a video from a TV news channel which reports the vandalization by protesters at her restaurant in California.
The MC captions the photo "Huong Thuy and Ky Duyen restaurant lies in the Sunset street, at the center and only one road across the protest hub. Our restaurant is next to the large Rite Aid store inside the shopping mall. The protesters mainly vandalized and stole property from Rite Aid store, then turned to ours to destroy".
Talking about the damage after the attack, Ky Duyen wrote "Thankfully, we closed the restaurant at 4 pm upon knowing that the city of Los Angles curfew starts at 6 pm. Safety must be prioritized. The restaurant suffers damages, but as it's a dining establishment, the most valuable thing stolen is the cash register. It's a relief that there's nothing unfortunate happened to the staff".
The MC posted the video on her Facebook (Video: Facebook Nguyen Cao Ky Duyen)
"The extent of the damage remains a secret, but Duyen told me it's better to lose money than lose your life", makeup expert Nhat Binh – a close friend of Ky Duyen – told Zing.
The news of her restaurant Kickin Crab (6122 Sunset Blvd. Los Angeles, CA 90028) being vandalized is broadcasted on TV in a program named Breaking News.
The MC said she's been avoiding surfing Facebook, watching TV, or reading news those days as "The more I read, the sadder and more helpless I feel about the protest . What's happening is like a real nightmare. Therefore, I turn off the phone, calm myself down, pray, and play with my kids".
Saigon Bay restaurant burned out
Another US-based Vietnamese restaurant named Saigon Bay, one of the 40 businesses in downtown Fowler Plaza South, Florida's Tampa city, was burned and looted on May 30 evening. Its roof and frame are burned down, the glass door is broken, according to VNE.
By May 31 noon, police and firefighters were still working at the scene. More than 40 people have been arrested on charges of robbery, riots and carrying weapons.
Saigon Bay, owned by the 50-year-old Son Thanh, has been under operation for almost 10 years now. The dining place is a household name for local residents and students at the nearby South California University to come and enjoy Pho – Vietnamese traditional noodles.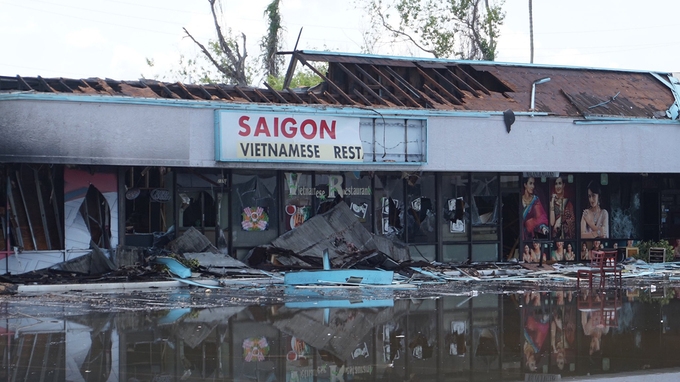 The Saigon Bay after the attack (Photo: Tampa)
The protests first appeared in the city of Minneapolis, Minneapolis state then spreads across the United States following the death of George Floyd, a black man who died in police custody in Minneapolis a week ago.
Most are peaceful protests. Law enforcement officials in some places knelt down with protesters to share with them. Many demonstrations, however, turned into violence and looting, causing at least 40 cities across the States to issue curfews.
More than 20,000 National Guards have now been activated to support civil unrest response in Washington, DC, and 28 states.
In Washington, DC, President Donald Trump was briefly taken to the underground bunker for a period of time due to protesters outside the White House, Thoi Dai reported.
https://thoidai.com.vn/mc-ky-duyen-chia-se-hinh-anh-nha-hang-o-my-bi-nguoi-bieu-tinh-dap-pha-109778.html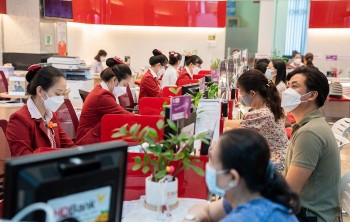 Economy
Vietnam Business & Weather Briefing (August 12): Air passengers reach a record number in July, seafood exports expected to reach 3 billion USD in Q3