How George Floyd protests can change US election 2020?
The nationwide protests over the killing of George Floyd will test two competing notions of how voters respond to crises that provoke both anger and grief. Will Democratic or Republican candidate win Election 2020?
Almost a majority of Americans disapprove of President Trump's response to the protests and the events in Minneapolis, according to a CBS News poll released Tuesday (Jun 3). The new poll also found that 56% of Americans believe the president tweets divide the country, not unite, report CBS News associate producers Eleanor Watson and Sarah Ewall-Wice. The CBS News polling shows that voters have seen more of the president lately than of Joe Biden. About 19% of Americans haven't heard enough about Mr. Trump's response whereas about 42% said they have not heard enough from Biden. Despite his lack of visibility, Biden (Democratic) leads Mr. Trump (Republican) by 4 points in a head-to-head national matchup in the poll released on Tuesday. Biden has had a 2 to 6 point lead over Mr. Trump since February.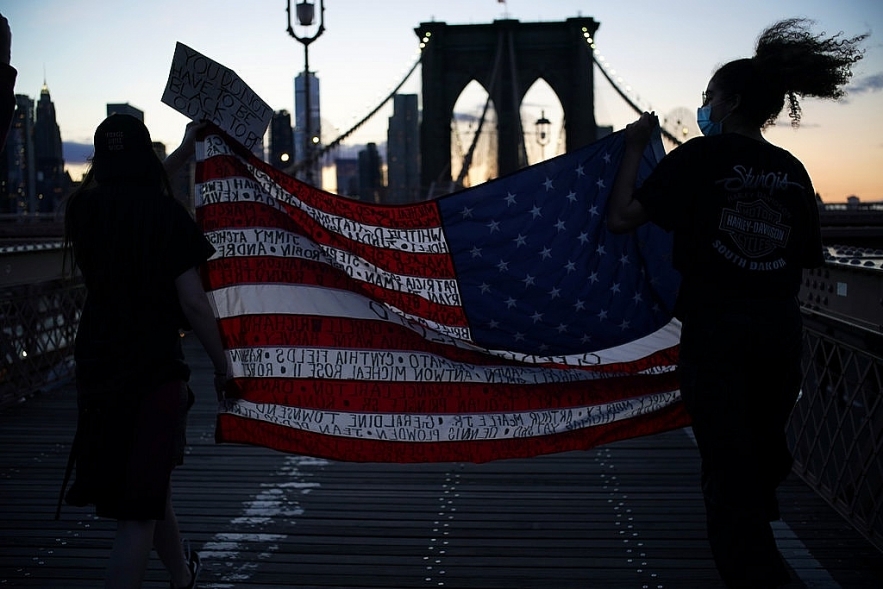 Protests over the killing of George Floyd in New York City on Monday.Credit...Todd Heisler/The New York Times
This comes as CBS News found 57% believe police treat white people better than black people, including nearly 8 out of 10 black people. At the same time, separate polling by Monmouth University found 57% now believe that when faced with a "difficult or dangerous situation," police are more likely to use excessive force if the culprit is black, up from 34% in 2016, and overall, 76% of Americans say that racial and ethnic discrimination in the United States is a big problem, while just 7% say it is not. That poll also found 53% say race relations have gotten worse under Mr. Trump, while just 10% say they have gotten better.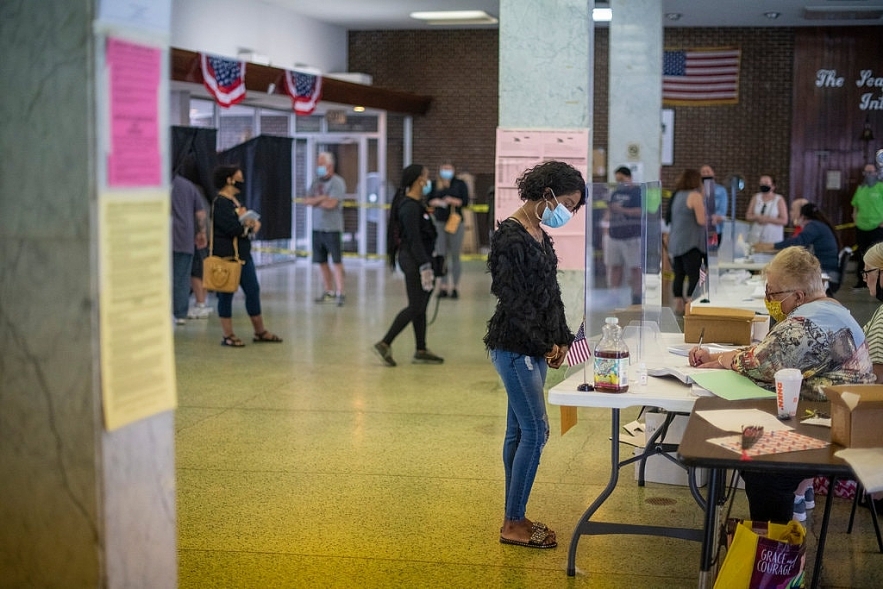 A voter registering to cast her ballot at the Seafarer's Union Hall polling station in Philadelphia.Credit...Mark Makela for The New York Times
According to an article published on The New York Times written by Thomas B.Edsall, while fear of disorder and crime tend to play into the hands of the Republican Party, at least traditionally, the opposite is true of health care and economic crises, which play to Democratic strengths as the party more sympathetic to the concerns of those who are suffering.
White voters — the segment of the electorate most likely to become more Republican in reaction to heightened racial tension — are far fewer than they were 52 years ago. The census estimated that in 1968, 89.7 percent of all voters were white so that even a small percentage shift could have major consequences. In 2020, the Pew Research Center estimates that the white share of the electorate has shrunk by 23 points to 66.7 percent.
While Democrats struggle to capitalize on their strengths and compensate for their vulnerabilities, the most challenging political terrain involves questions of race.
Brian Schaffner of Tufts University argues that the current prominence of racially charged issues may cost liberals some votes
'November is a long way off, and it is very possible that these protests will be a distant memory by then and that a new coronavirus outbreak or continued economic crisis will be the main talking points as the election nears.'
How the protests, both peaceful and violent, will play out on Nov. 3 remains uncertain. Perry Bacon Jr., a senior writer at FiveThirtyEight.com, points out that over the last decade, many whites, especially white Democrats, "have become increasingly conscious of discrimination against black Americans — particularly in the years since Trayvon Martin was shot and killed in 2012 and Michael Brown was shot and killed in 2014."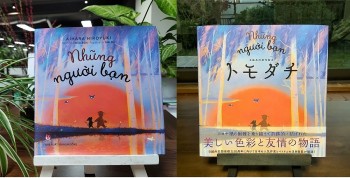 Viet's Home
The comic book Ehon "Friends" illustrated by local female artist Dom Dom has just been published by Japan's Sunny Side Publishing House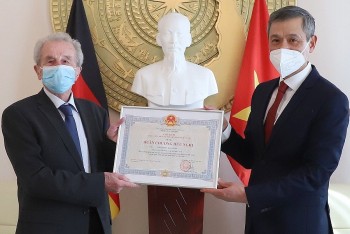 Friendship
The Vietnam-Germany relationship goes from strength to strength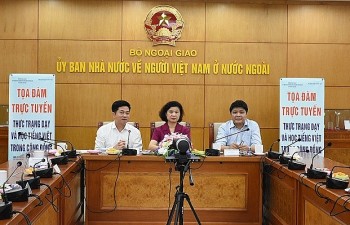 Overseas Vietnamese
The teaching of Vietnamese abroad continues to be strengthened despite the Covid-19 pandemic.