Gold Price Today April 9: Reached the peak and then suddenly dropped
Gold price today 9/4 on the world market fell quite sharply after a soaring session to the top 7 years earlier due to profit-taking pressure and is said to be a "normal" correction phenomenon in the upward trend of this product.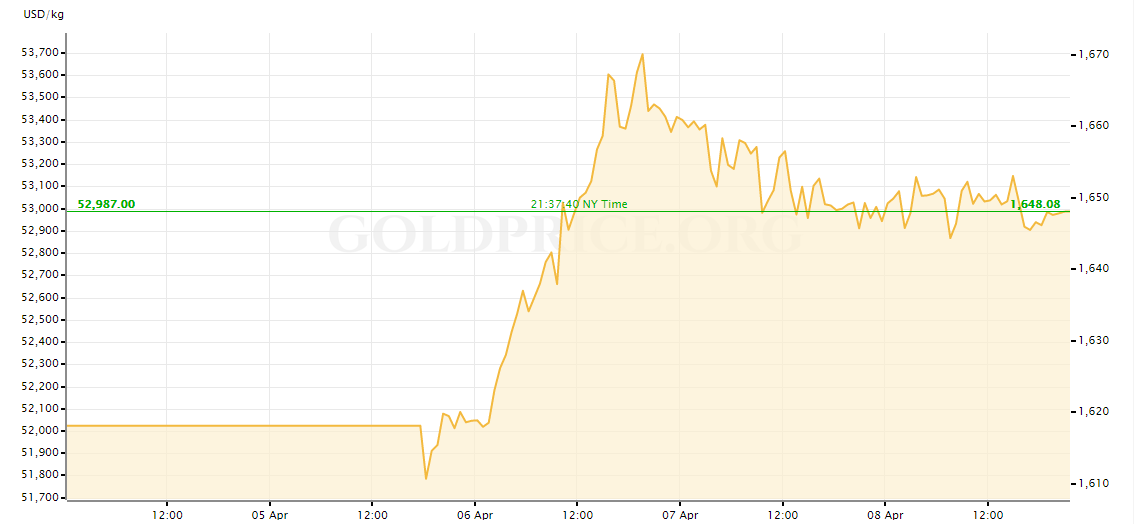 Photo source: Gold Price
On April 9, the world spot gold price today was at 1,648 USD/ounce. June 2020 gold price delivered on Comex New York floor stood at 1,678 USD/ounce.
Gold price today is 27.7% higher (355 USD/ounce) compared to early 2019.
The world price of gold today dropped sharply after a soaring session to the peak of 7 years ago due to profit-taking pressure and was said to be a "normal" correction phenomenon in the upward trend of this commodity.
According to Kitco News, technical analysis charts still show that gold is still completely in an uptrend. The decrease of 20-30 USD is normal after gold has skyrocketed hundreds of dollars before.
The fact that the world stock market turned back down on a large scale because of the fear that the Covid-19 epidemic would not end soon has also made investors slow to buy gold even though most forecast gold will rise sharply in the future.
Over the past week, stocks have rebounded sharply and many believe that stock prices have bottomed out and bad news about the pandemic has been reflected in prices. But clearly, no one can know for sure where the bottom is.
Gold is also supported by oil, which is increasing in price. It is reported that Russia and Saudi Arabia are nearing an agreement to cut production. In the long term, huge money injection packages will continue to support gold.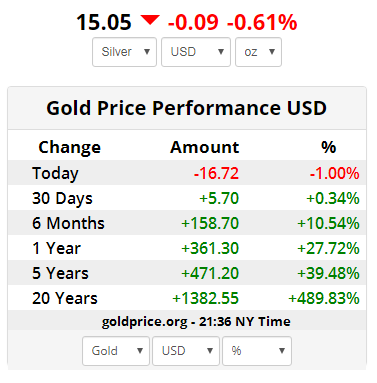 Photo source: Gold Price
Forecast on the price of gold
Gold price could still climb at least 20% higher from current levels due to increased monetary and fiscal stimulus, according to Nitesh Shah, director of commodity research at WisdomTree.
"I think $2,000 an ounce is easily realistic. We've seen central banks and fiscal institutions announce some of the most bold stimulus measures ever. The expansion of the central-bank balance sheet and the inflationary pressures that would bring are immense, and that's usually [bullish] for gold," Shah told Kitco News.
Shah's comments come as spot gold price have been mostly range-bound between $1,550 and $1,650 an ounce for the last two weeks.
"Couple of weeks ago, we started seeing gold price falling alongside equities and other things. If you scratch beyond the surface, what's going on there is that a lot of investors were selling their gold position because of things like margin calls on their risky assets, and that really shows that gold is doing what it's supposed to do. It's a cash-like, liquid instrument," Shah added.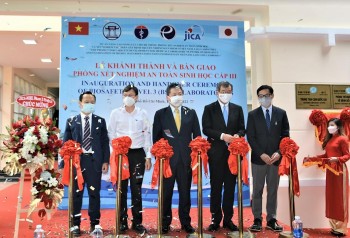 Friendship
The Pasteur Institute in Ho Chi Minh City (PI HCMC) hold an inauguration of its new Biosafety Level-3 Laboratory (BSL-3) on January 17th, 2022. For this new laboratory, the Japan International Cooperation Agency (JICA) has supported the main materials and equipment such as the air conditioning system, the wastewater treatment system, and the two-door autoclave, with a total value of 200 million yen (nearly 40 billion VND).