Gold price today fell for the first time after rising in early sessions
Gold and silver prices moved lower today on profit-taking in markets after rising strongly in early sessions.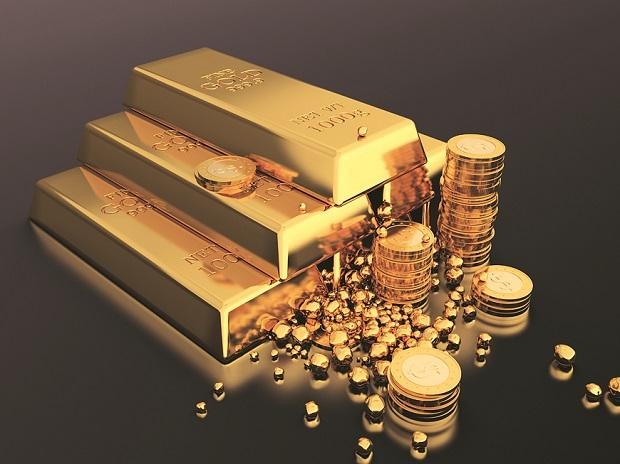 (Photo: Gold Price)
Today in the market gold and silver prices moved lower on profit-taking after rising strongly in early session. In global markets, gold kept its record-breaking streak since the prospect of more stimulus and simmering US-China tensions boosted the safe-haven appeal of gold.
Spot gold was up 0.3% at $2,068.32 per ounce, after hitting a new high of $2,072.50. Silver closed in on $30 when it jumped 2.6% to $29.68 per ounce, according to LiveMint.
Gold prices were also aided by a weaker US dollar which makes it less expensive for holders of other currencies. The dollar index, which measures the US dollar's strength against six other currencies, was at a more than two-year low.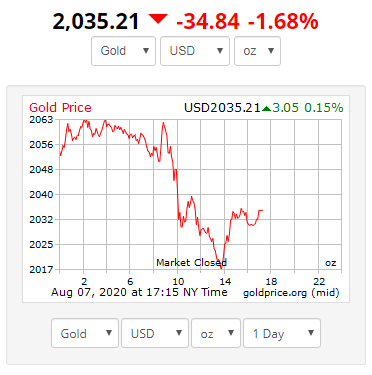 (Photo: Gold Price)
Meanwhile, the Trump administration and Democrats failed to make any headway on solving differences on what to include in another wave of coronavirus stimulus package. The US President Donald Trump said that he could act unilateral on some measures.
Gold has been rallying against most other fiat currencies for some times, therefore, perhaps the futures contract is simply playing catch up to gold priced in Euros, pounds, and the like, reported by FxEmpire.
Gold price snapped its record-breaking rally, after a worsening pandemic kept prices on course for their longest streak of weekly gains in about a decade.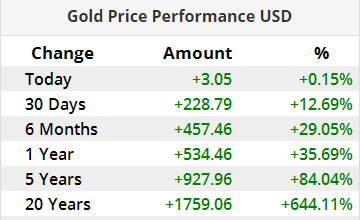 (Photo: Gold Price)
Spot gold fell 1.4 percent to USD 2,033.89 per ounce, after hitting a record high of USD 2,072.50. It has added 3 percent this week for the ninth straight weekly gain. US gold futures settled down 2 percent at USD 2,028. Bullion has risen 34 percent this year amid surging Covid-19 cases, which battered global economies and prompted unprecedented stimulus measures.
Silver slid 3 percent to USD 28.07 per ounce, having earlier hit its highest since February 2013 at USD 29.84. It has gained 15.5 percent so far this week. Platinum dipped 4.1 percent to USD 957.36, while palladium declined 2.9 percent to USD 2,156.97, Business Standard reported.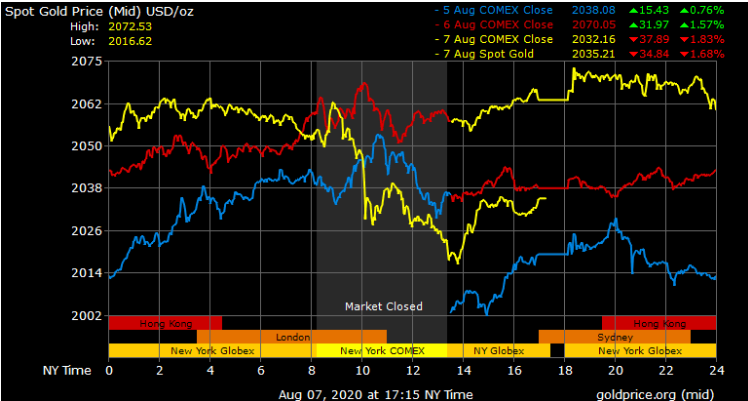 (Photo: Gold Price)
US benchmark 10-year treasury yields for their lowest levels in five months. This has reduced the opportunity cost of holding non-interest bearing gold.
Gold traders will focus on the monthly employment report from the US due later today. This report is expected to show a slowdown in job gains last month after a surge in coronavirus cases across the US.
In global markets, gold has rallied more than 35% in 2020 due to the coronavirus, low real rates, a weaker dollar and geopolitical risks have caused a flight to precious metals.
However, many analysts remain bullish in gold. The Bank of America has reiterated its forecast that gold may reach USD 3,000 an ounce in 18 months.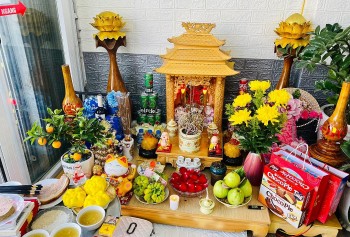 Handbook
Learn more about an ancient Vietnamese tradition that may bring you good fortune!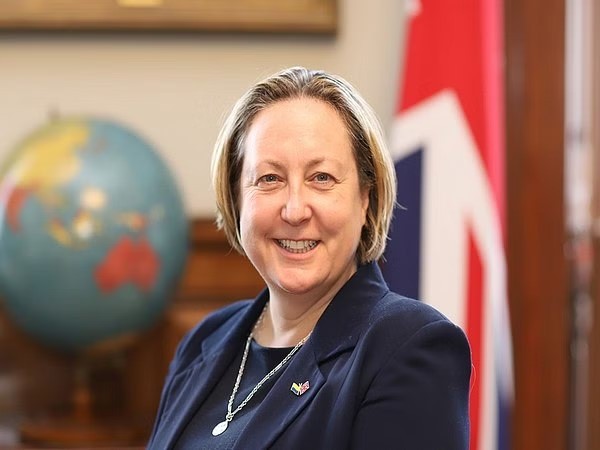 Economy
The United Kingdom is working to conclude a Free Trade Agreement with India, Secretary of State for International Trade Anne-Marie Trevelyan said on Wednesday.
February 01, 2023 | 04:00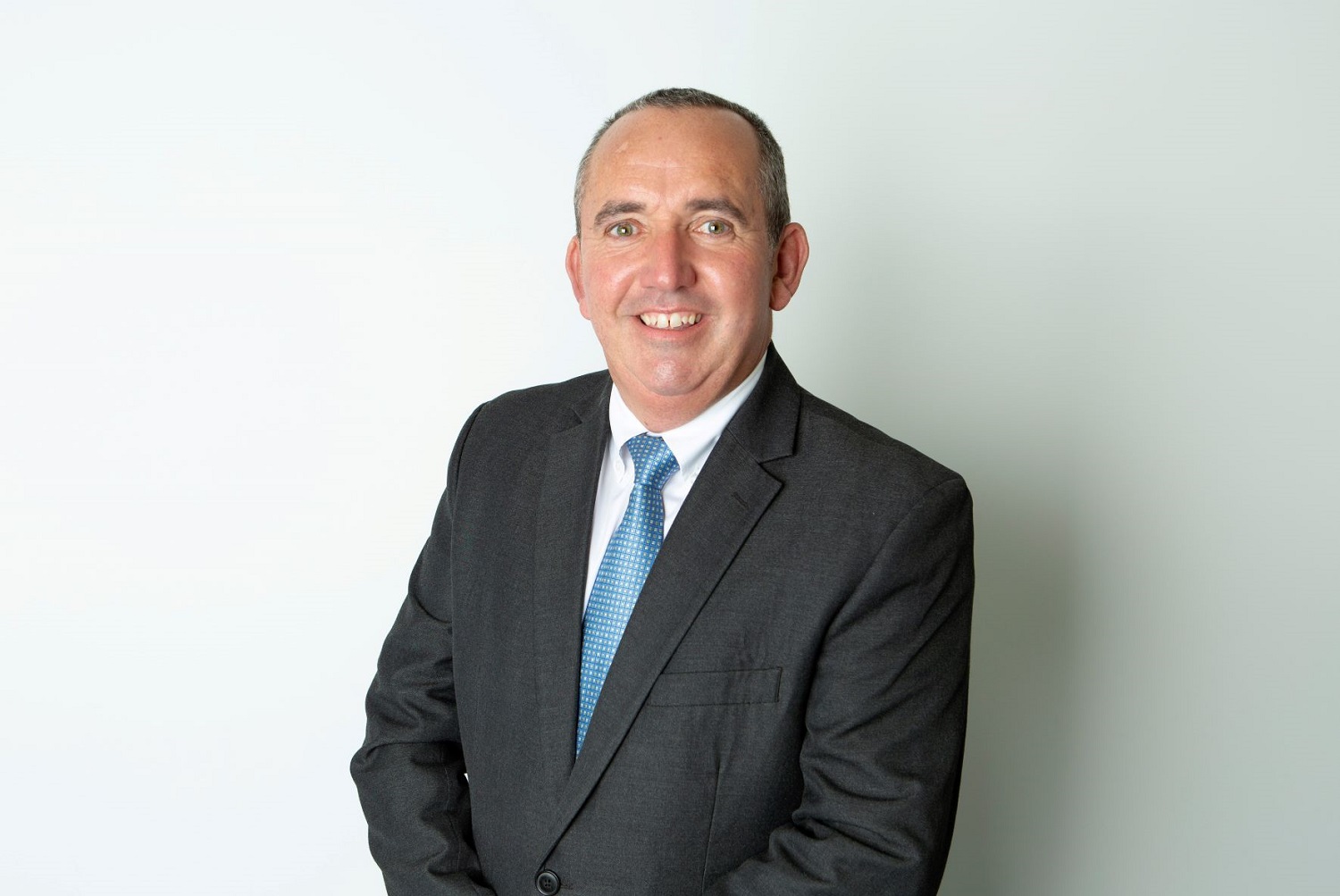 Economy
Skipton International, the award-winning Guernsey-licensed bank, has announced the launch of limited company buy-to-let lending giving customers an additional financing option for growing UK property portfolios.
January 31, 2023 | 10:30