Gold Price Today August 1: continues to ascend after minor drop
Today on 1/8, gold prices in Asian market reversed to go up in the last trading session of July, recording the best month of increase in more than 8 years.
Domestic gold prices
In the domestic market, at the end of July, the domestic gold price was adjusted down slightly, but then rebounded.
At 6:30 on August 1, Saigon Jewelry Company listed SJC gold at 56.68 million dongs/tael and 58.00 million dongs/tael (buy-sell).
DOJI Jewelry Group listed gold price in Hanoi at 56.30 million dongs/tael and 57.50 million dongs/tael (buy-sell). Gold listed on the market in Ho Chi Minh City at 56.50 - 57.60 million dongs/tael (buy-sell).
At Bao Tin Minh Chau Jewelry Company, SJC gold price is also traded at - sold at 56.55 - 57.60 million dong/tael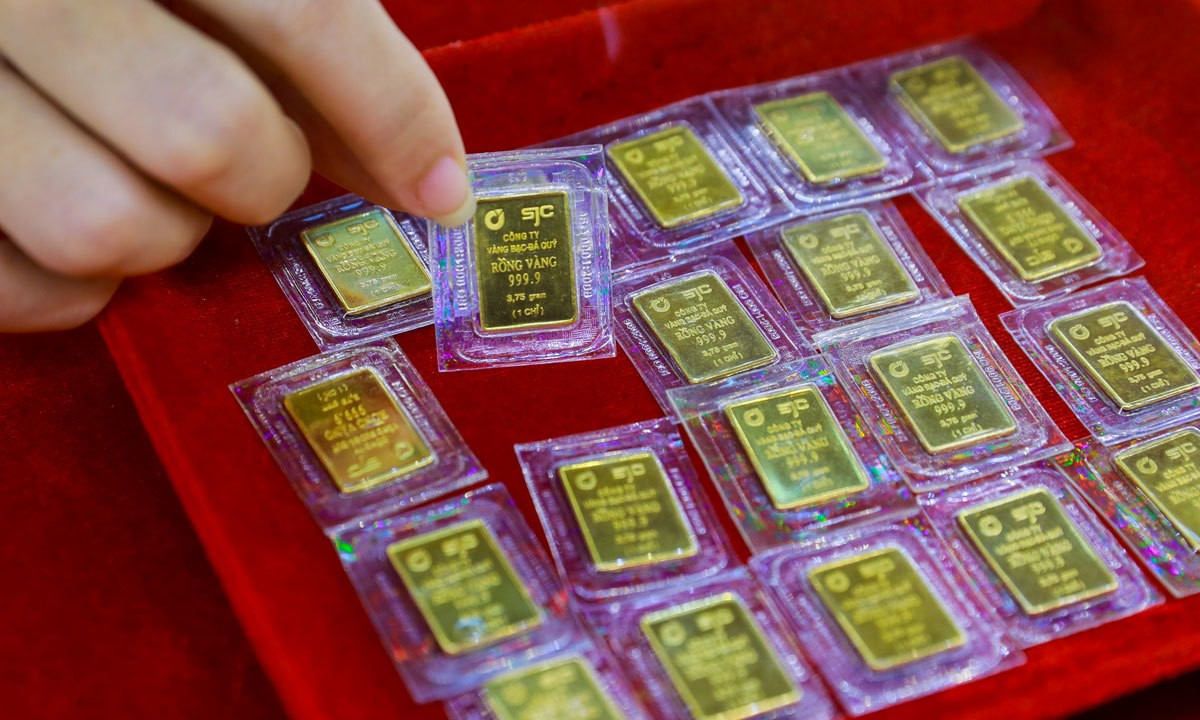 A person holds a piece of gold at a jewelry shop in Ho Chi Minh City. Photo by VnExpress/Quynh Tran.
World gold price
The world gold price continues its strong upward trend despite great pressure after this item increased by more than 150 USD per ounce in a short time. Gold is expected to increase further in the context of world instability.
Notably, recently, the US Department of Commerce announced that US GDP in the second quarter dropped by nearly 33%, the strongest quarterly decrease since 1947 due to a sharp decline in consumption as the Covid-19 pandemic. In the first quarter, the US economy decreased by 5%.
Thus, the US officially fell into recession with 2 consecutive quarters of decline, ending the longest period of growth in US history with 11 consecutive years of rise.
In addition, the stock market continued to lose points before the evolution of the Covid-19 epidemic.
.Thus, domestic gold price this morning still maintained increasing. Therefore, experts suggest residents and investors should carefully consider before trading and regularly monitor gold prices on the mainstream channels.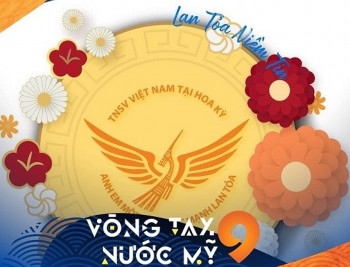 Overseas Vietnamese
Association of Vietnamese Students and Professionals in the United States (AVSPUS), in collaboration with Vietnamese Youth and Student Association in Texas, shall co-organize the series of events named "The 9th America's Arms" (Vong tay nuoc My) in December in Dallas, Texas (USA). It is known as the year-end meeting for Vietnamese youth and students in the US.