Ha Giang - The charming attraction in the Northern Highland of Vietnam
Ha Giang not only impresses tourists by its pristine beauty, but also is a place with historical sites, cultural events and rich cuisine.
When April comes, Ha Giang welcomes the tourists with the cool and pleasant weather. On the hills, yellow canola flowers, red silk cotton flowers and buckwheat draw a colorful picture of the rocky land.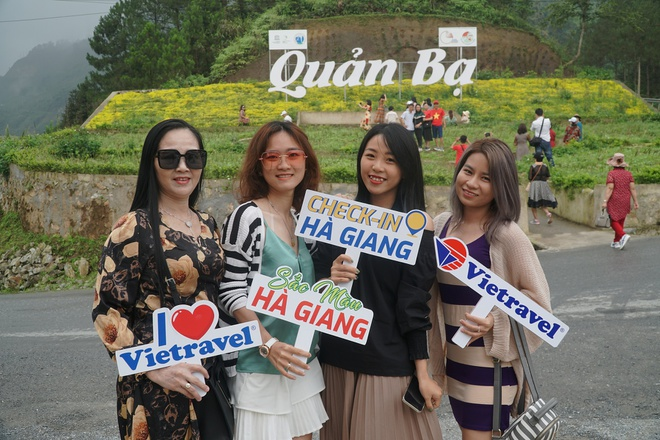 Photo: Zing News
On the journey from Hanoi to Ha Giang, the first destination of the tourists is Thac Cai temple (Tuyen Quang) – an acient temple that was built in 15th century. It was located at the foot of the mountain, near majestic Lo river. This is a sacred place to local people, and an attraction that you should not miss when you visit Ha Giang.
Vi Xuyen National Martyrs' Cemetery and Quan Ba Heaven gate are the two favourite destination of the tourists. Quan Ba Heaven Gate is also an important gateway of Dong Van, which is the start of the Road to Happiness.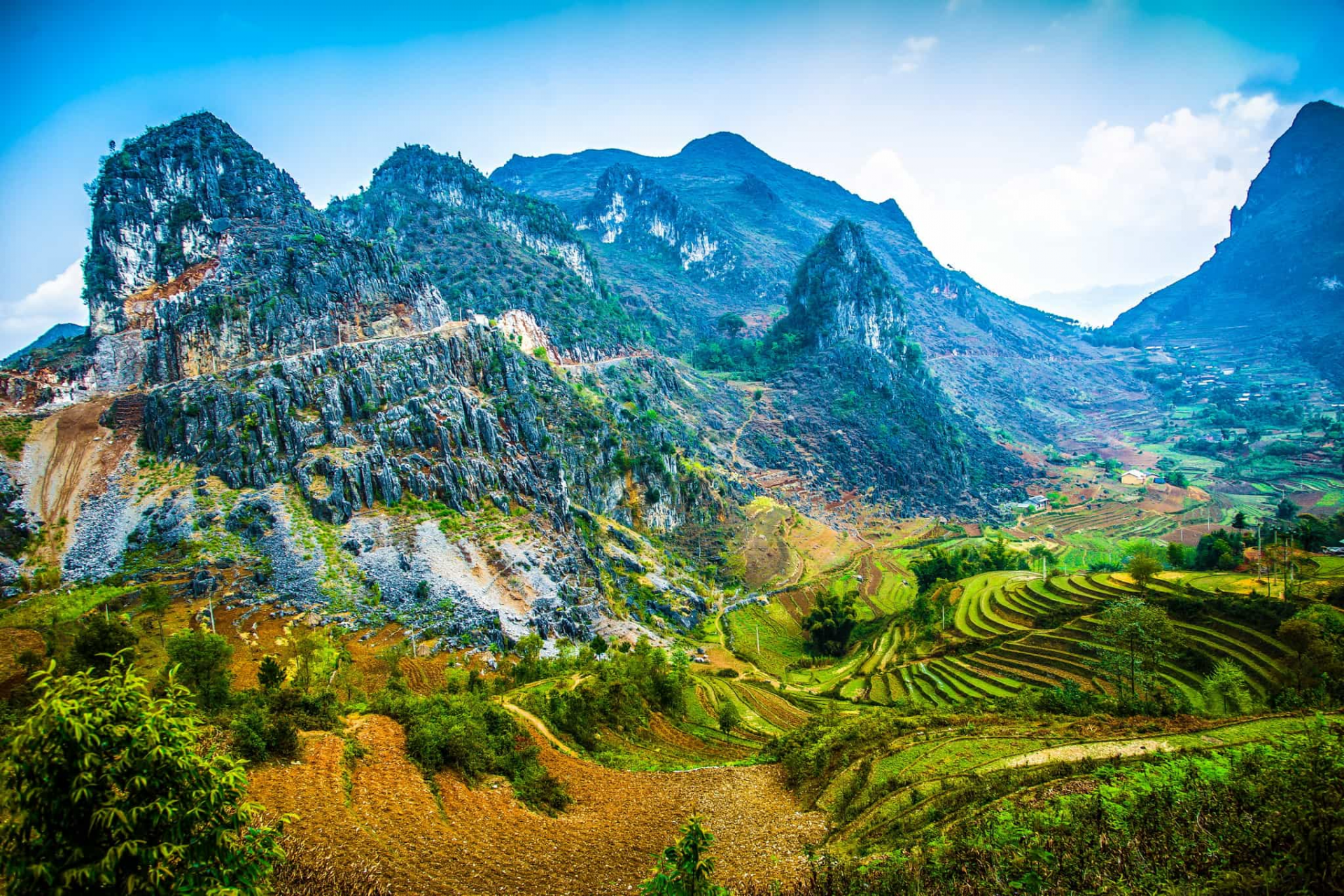 Photo: Vietvisiontravel
To get a beautiful view of Dong Van Rock Plateau, tourists have to climb 135 steps leading towards the mountain peak. Once they reach to the top, they will get too see all Tam Son town and Doi Co Tien mountain in front of their eyes.
In the middle of the pristine, quiet forest, H'mong Village Resort is a lovely place to stay overnight in Ha Giang. With an area of about 20 hectares, H'mong Village was built with the intentional of restoring original architecture H'mong ethnic minority's traditional houses. In front of the homestays is a large yard, which is used for arranging activities and cultural events, playing games etc.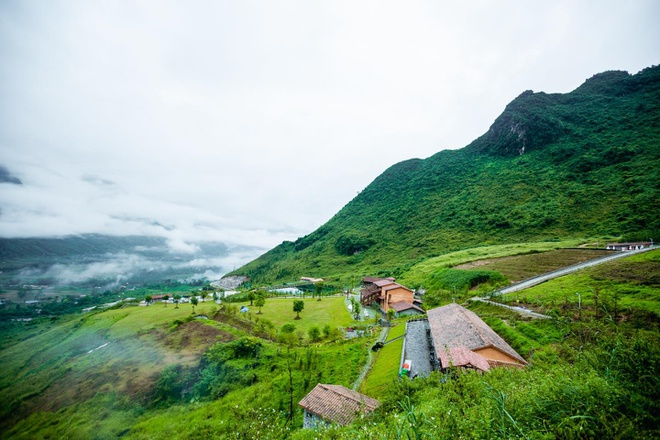 Photo: Vietvisiontravel
In Ha Giang, Lung Cu flag tower is one of the must-visit destination. Located in Lung Cu Commune – the north pole of Viet Nam, belonging to Dong Van District, Ha Giang Province, about 160km to the north-east of Ha Giang City, Lung Cu Flag Tower is built in the peak of Rong (Dragon) Mountain at an altitude of nearly 1,700m. This is the landmark with important historical significance, marking Viet Nam's territorial sovereignty.
This is also an ideal place for tourist to capture the beauty of Ha Giang's nature. From here, tourists will continue their journey with fun activities of Lo Lo ethnic minority, visiting traditional winery, embroidering and painting using beewax etc.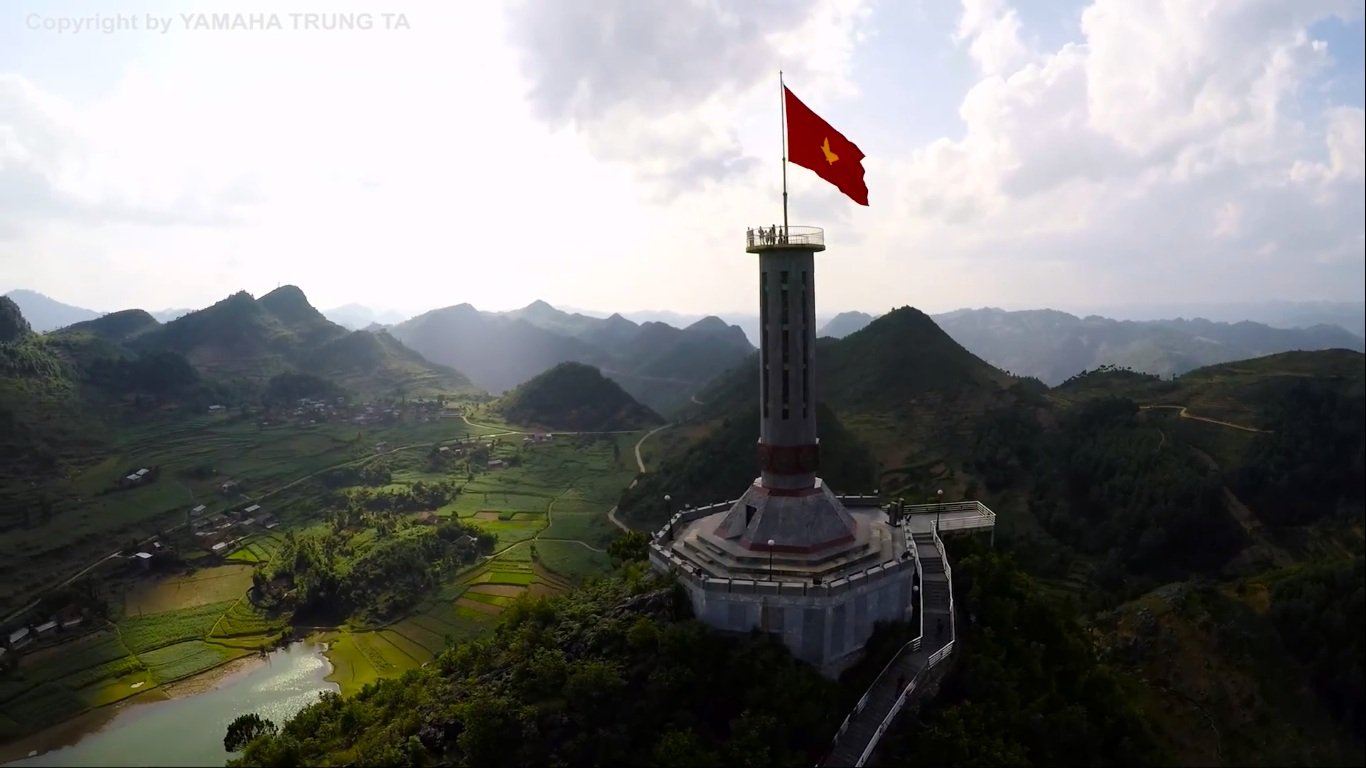 Photo: VIETNAM
Ma Pi Leng Pass belongs to Ha Giang province; it is dangerous road with 20 kilometers length. Over the Ma Pi Leng, there has a mountain with 2.000 meters height located on the 'Happiness' road connecting Ha Giang, Dong Van and Meo Vac town. Ma Pi Leng began building from the 60s of the 20th century by workers who almost are the H'mong.
The path length is approximately 200 kilometers. Ma Pi Leng Pass is located in the Dong Van Geoparks which is recognized as the global geoparks. The road along the mountainside has romantic, spectacular scenery that is ideal destination for tourists.
Apart from historical sites and monuments, cultural villages such Lung Cam, Thon Tha are also the highlights of the journey.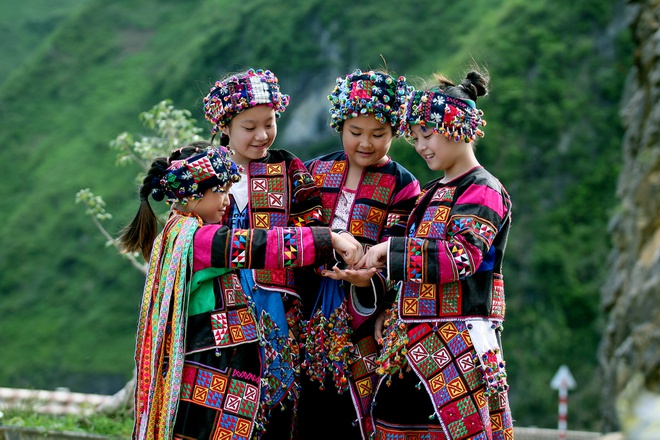 Photo: Zing News