Hangeul Festival 2020's cultural exchanges excites Vietnamese youth
The Hangeul Festival 2020 has been held at the University of Social Sciences and Humanities recently. This festival is held annually on the anniversary of the invention of Korean characters (Hangeul).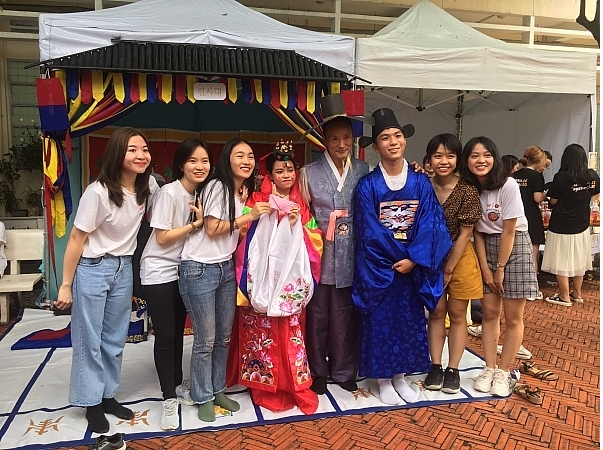 Hangeul Festival 2020 in Vietnam (Hochiminh City)
The festival, held by the University of Social Sciences and Humanities - National University Ho Chi Minh City in association with the Korean Consulate General in Ho Chi Minh City and the Korea Foundation, brings together nearly 20 participating entities, including universities, colleges, government agencies and sponsoring businesses from Korea.
Speaking at the event, Dr. Le Hoang Dung, Vice Rector of the University of Social Sciences and Humanities expressed that the Hangeul Festival 2020 was a really useful playground for cultural exchanges between Vietnamese and Korean students.
The Korean Consul General to Ho Chi Minh City –Lim Jae-Hoon shared that there were about 14 universities in the South and Ho Chi Minh City establishing the Faculty of Korean Studies; Korean Language Center in Ho Chi Minh City and 8 Sejong centers with more than 13,000 students and learners studying Korean. Since the establishment of diplomatic relations in 1992 up to now, the two countries' relationship has greatly developed not only in the fields of politics and economics but also in education, culture and human exchange.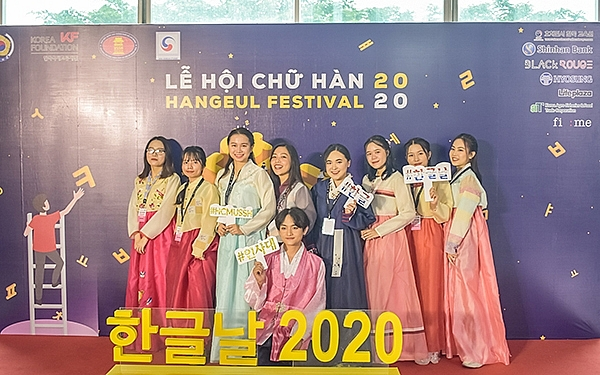 The Hangeul Festival 2020 aims to create a playground and cultural exchange for students learning Korean and Korean language schools in the South.
The festival has a variety of activities such as Quiz on Hangeul, Mini Games, K-pop Random Danceand K-Star.
The entire festival space is adorned with images bearing Korean cultural elements prepared by the students themselves. Besides, there are many very attractive experiential activities with valuable rewards from sponsors.
The festival has many attractive and exciting activities and contests.
In addition, the festival also offers the opportunity to explore cuisine, try on traditional Hanbok costumes and participate in interesting folk games, ... Thereby, the students can learn and improve their knowledge about Korean language, culture, country and people and meeting friends with the same passion to help develop social and bilingual language skills.
VNT