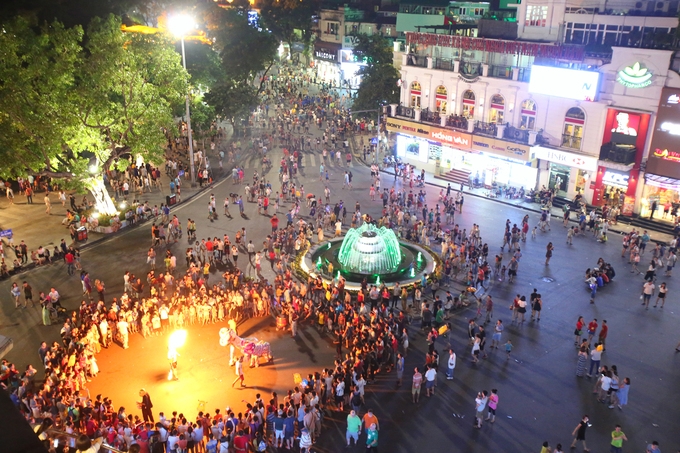 The walking street holds a lot of traditional games (Photo: VNE)
The People's Committee of Hoan Kiem district on December 24 announced their plan to officially expand the walking streets in Hanoi Old Quarter starting from January 1, 2021. The district will trial the expansion during the last week of December, VNE reported.
Expanded areas include the streets of Dinh Liet, Gia Ngu, Cau Go, Hang Be, Hang Dau, Hang Bac, Dao Duy Tu, O Quan Chuong; three alleys of Cau Go, Trung Yen and Phat Loc. To date, these streets and alleys are excluded from the Walking streets, allowing normal vehicles to mile around. However, as of January, all vehicles will be banned from entering the areas from every Friday evening to Sunday.
Historical and cultural sites in the area will also open to serve visitors on "walking days". O Quan Chuong area will be dedicated to cultural activities and festivals for tourists.
The Government has arranged 156 static traffic points, which covers over 34,000 meter square in the area to house enough vehicles of visitors. Locals' are granted free parking at the parking lot under Chuong Duong bridge. They can either choose to walk their motorbikes into their house during weekend days.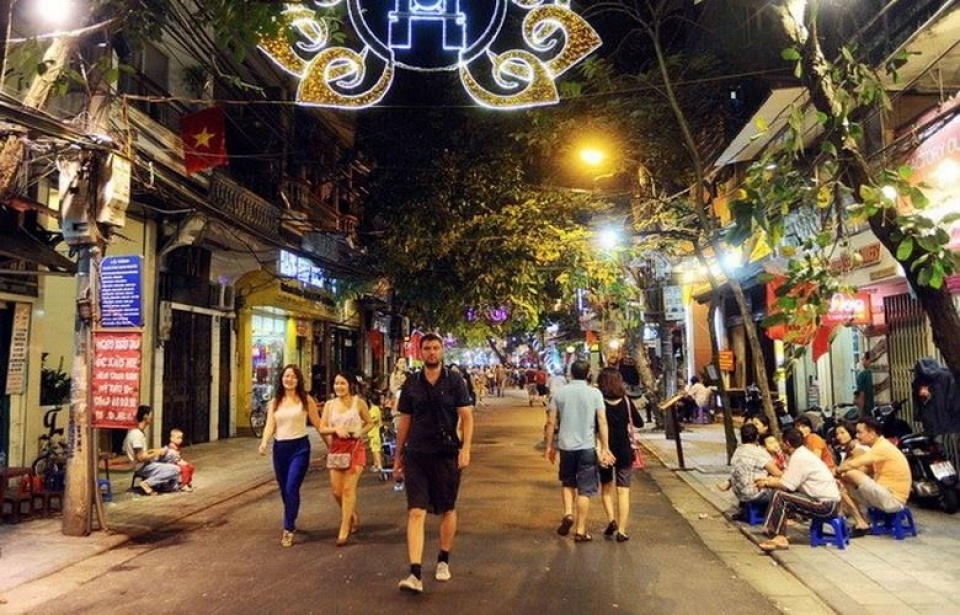 A foreign tourist walking in the pedestrian street (Photo: Bao Quoc Te)
According to Hoan Kiem's authorities, the expansion of walking streets in the vicinity of Hoan Kiem lake will "resonate value, generating a connection between the two walking spaces, meeting the growing demands of visitors and locals alike".
As reported by Hanoi Moi, the People's Committee of Hoan Kiem District has agreed with the city departments and agencies to smoothly implement the expansion. Accordingly, local people and business households must strictly abide by regulations on security and order, urban order, environmental sanitation, food hygiene and safety on the walking routes.
Jasmine Le