Hanoi street fish seller photo won Smithsonian photography award
The photo capturing a street fish tank hanging on a fishmonger's motor in Hanoi has surpassed tens of thousands of other competitors to win the prestigious American photography contest - 17th Smithsonian Magazine Photo Contest.
Smithsonian Magazine Photo Contest (Smithsonian Photo Contest) is the most prestigious photography award in the United States, held annually from 2003.
This year, the top prize goes to the photo of a street fish tank in Hanoi by British photographer Jon Enoch.
At the 17th Smithsonian Magazine Photo Contest, 36,000 works by photographers from 145 countries and territories were submitted. In addition to awarding the best photo, the remaining categories include: Natural World, Audience-voted Awards, People, Travel, Mobile Photographs, American Experience and Retouch Photos.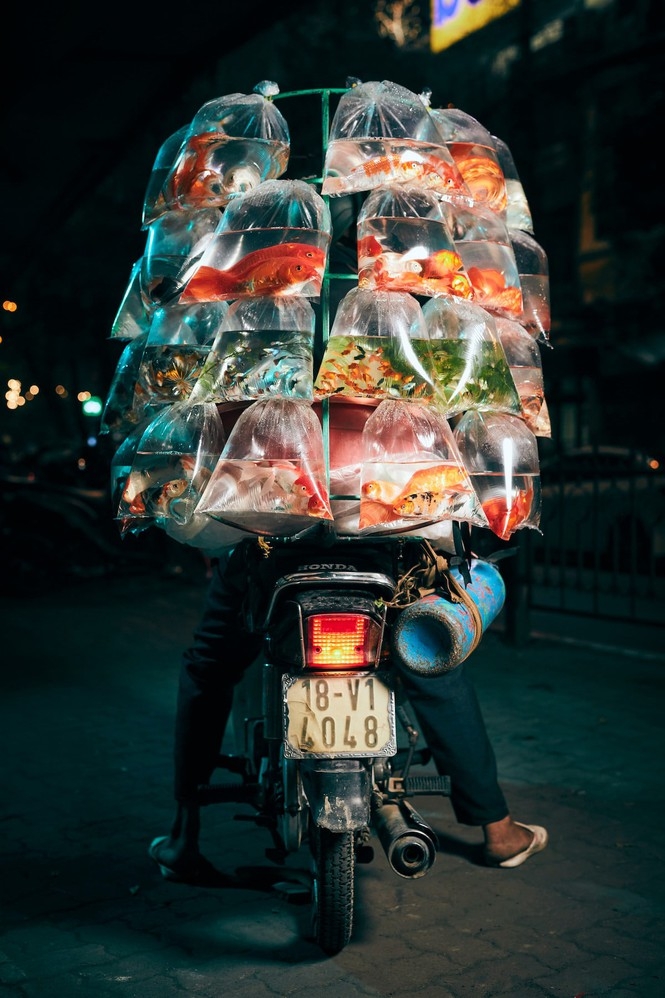 (Photo: Tien phong)
The winning photo is entitled "A Fish Seller Displays His Goods".
In the photo, a man poses with his scooter in Hanoi with a delivery of pet fish. According to the photographer, the riders have an amazing ability to transport all kinds of goods in astonishing quantities. Jon Enoch spent a week chasing down riders and their cargos and convincing them to pose for the camera, according to Smithsonian Magazine.
Jon Enoch is an award-winning London-based lifestyle and portrait photographer with a bold, uncomplicated approach to his images.
His commercial photography work sees him shooting in the advertising, lifestyle, editorial and corporate sectors for NGOs, design firms and advertising agencies; as well as directly for brands.
A specialist in portrait and lifestyle photography, Jon's work has earned him widespread recognition. 'Bikes of Hanoi' won gold in the Paris Photo Prize 2019 and was shortlisted for a Sony World Photography award in 2020. He has won and been shortlisted for numerous AOP awards.
Enoch shared, had come to Vietnam and was impressed by the image of the workers in Hanoi cleverly loading large quantities of goods on motorcycles, carrying them to sell around the crowded city. Enoch was surprised to discover that there were no items that Vietnamese people could not transport by motorbike, from the lofty stacks of flowers to live fish swimming in plastic bags.
He has made a series of photos of motorbike drivers in Vietnam, which caused international press fever last year. In particular, the above photo of a seller of aquarium fish leaves the most imprints. It is rated as a "crystalline image of traditional beauty" and won the prestigious American photography award, according to Tien phong.
In addition, below are some works that won the remaining important categories: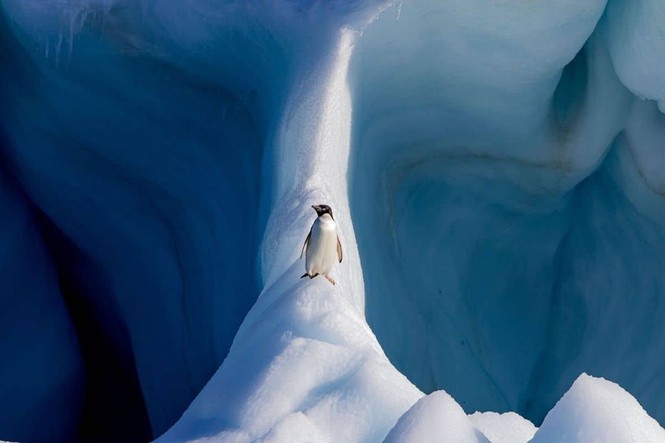 Photographer Conor Ryan won the Natural World, with a picture of a penguin standing on an iceberg in Antarctica. The picture reflects the Antarctic ice is melting due to global warming, resulting in penguins losing their habitat. Over the past 25 years, the number of penguins has decreased by 65%.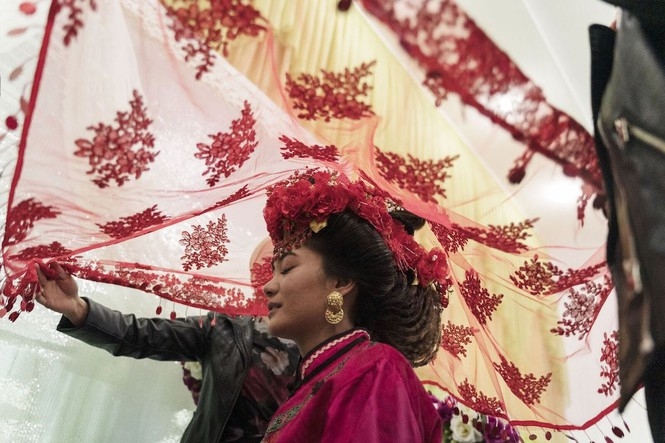 Author Yam G-Jun won the prize in the category of People. A photo of a Dungan bride named Madina (20), covered in a red veil before leaving the groom's house at a wedding in Milyanfan, Kyrgyzstan. It can be seen that Dungan traditional wedding was influenced by Chinese culture from the 19th century.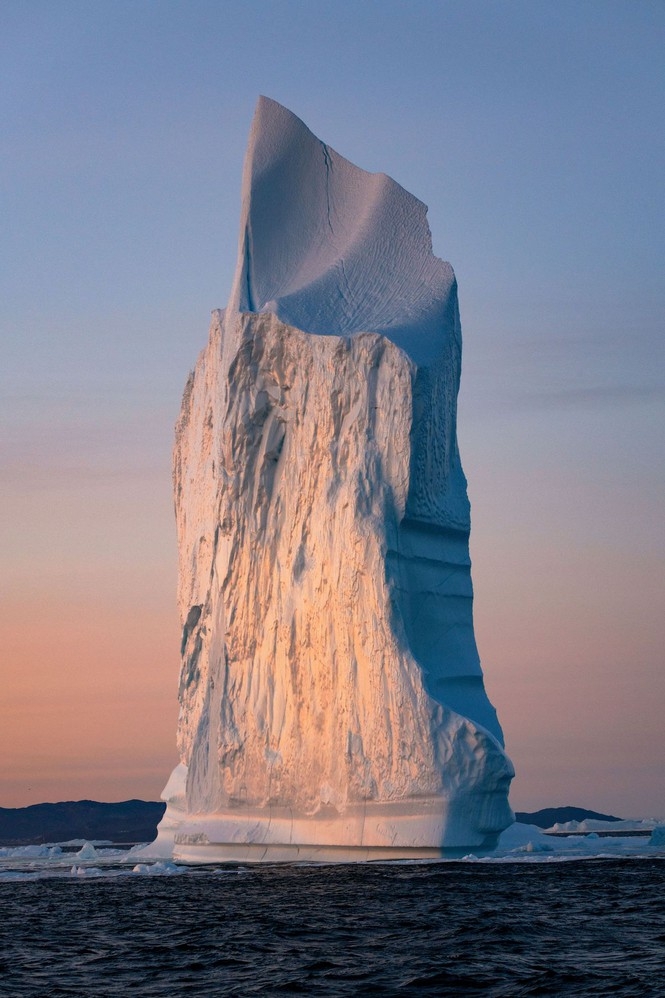 The Tourism category award goes to photographer Natnattcha Chaturapitamorn. In this photo, he captured a magnificent ice tower in the sunset in Disko Bay, Greenland. An image that is so artistic but reflects the heartbreaking fact that Greenland is going through a record thaw. This is a disaster for Greenland when 3/4 area is covered by ice.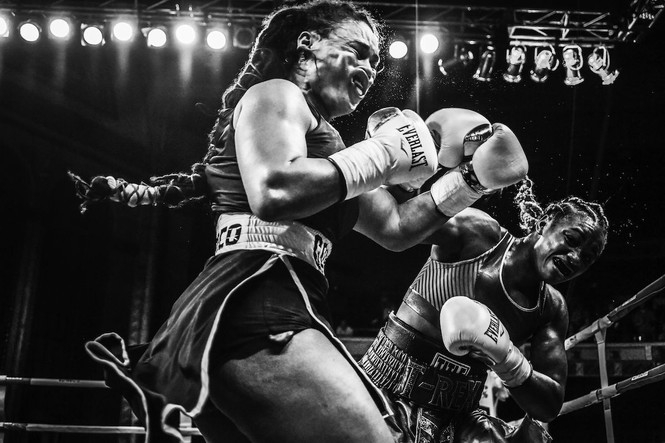 The "American Experience" award goes to photographer Terrell Groggins. He competed with a work taken at a boxing match at the Masonic Temple in Detroit, Michigan, on June 22, 2018, between Olympic champion Claressa Shields (left) and Hanna Gabriels. She lost in the first round, but still won the final thanks to the decisive blow. Shields was the first American woman to win a Olympic boxing gold medal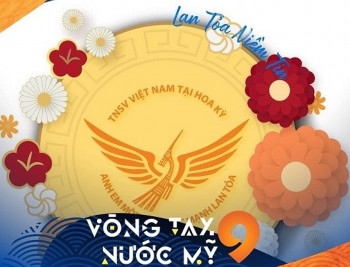 Overseas Vietnamese
Association of Vietnamese Students and Professionals in the United States (AVSPUS), in collaboration with Vietnamese Youth and Student Association in Texas, shall co-organize the series of events named "The 9th America's Arms" (Vong tay nuoc My) in December in Dallas, Texas (USA). It is known as the year-end meeting for Vietnamese youth and students in the US.