Vietnam to benefit from int'l Covid vaccine tech: health ministry
Several countries have stated they would transfer technologies to Vietnam for Covid-19 vaccine production, Deputy Health Minister Tran Van Thuan said Wednesday.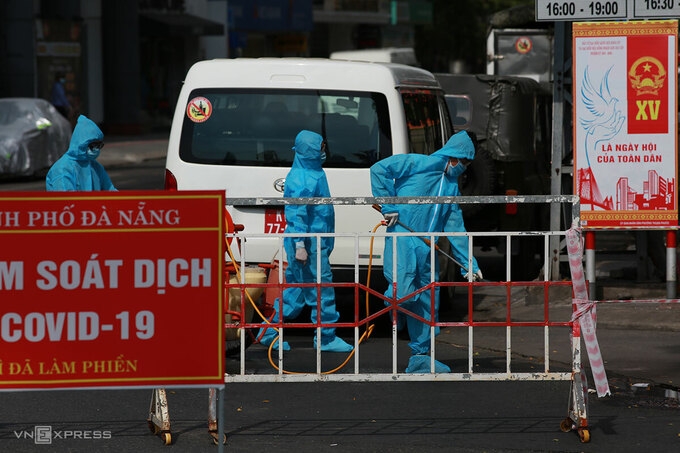 Medical staff disinfecting one corner in Da Nang where one patient works (Photo: VNE)
The Ministry of Health is still trying to secure more vaccine sources, he told a press conference on Wednesday. Certain countries, such as Japan, have agreed to transfer Covid-19 vaccine production technologies to Vietnam, he added.
"I will visit Japan while the deputy minister Truong Quoc Cuong will go to Russia to negotiate over vaccines," Thuan said, without sharing specific schedule.
The World Health Organization (WHO) and its partners have also agreed to transfer technologies for vaccine production to Vietnam, and the ministry is set to discuss the matter further with WHO within this month.
Domestically developed Nanocovax by Nanogen, set to enter its third phase of human trials, may receive the health ministry approval halfway through this trial should Covid-19 resurface in Vietnam, Thuan indicated.
Late last month, it was announced Nanocovax would undergo its third phase of human trials from May 5 to the end of June, involving around 10,000 volunteers.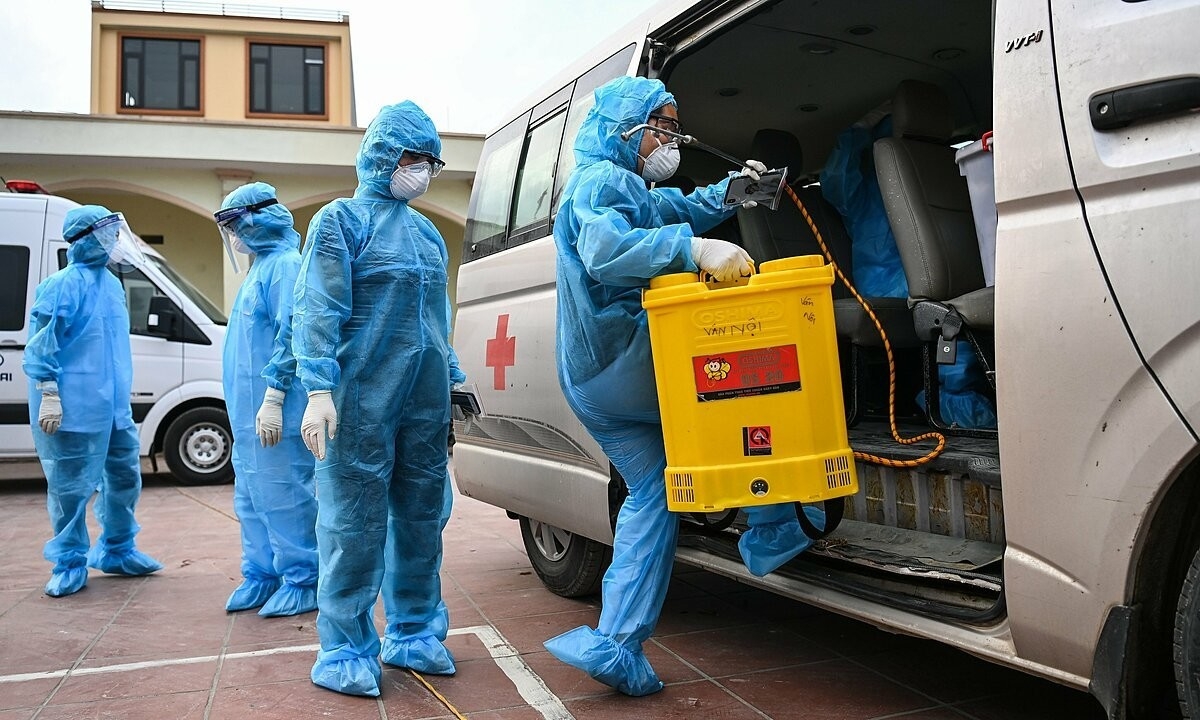 Medical workers are dispatched to a village in Hanoi for Covid-19 testing and disinfection, May 3, 2021. (Photo: VNE)
Thuan said Prime Minister Pham Minh Chinh has further instructed the health ministry to deploy coronavirus prevention measures once "vaccine passports" go online.
"Some people believe vaccine passports should only be used once herd immunity is achieved by vaccination," Thuan noted, adding the ministry would inform the government on what should be an appropriate timeline to apply such passports.
Vietnam is currently experiencing its fourth wave that has seen 64 community transmissions since last week in Hanoi, Da Nang and Ho Chi Minh City and the provinces of Ha Nam, Vinh Phuc, Hung Yen, Quang Nam, Dong Nai, Hai Duong, and Yen Bai.
As of Thursday, over 675,000 people in 48 cities and provinces have been vaccinated. Vietnam has received about a million doses so far, either through commercial contracts or Covax.
"My health condition post-vaccination is totally normal," Long said after getting the jab at Bach Mai Hospital, a leading health facility in Hanoi. All the four leaders are having their health closely monitored by medical staff.
Vietnam is expecting another 1.6 million doses of AstraZeneca vaccine sourced from Covax, the World Health Organization's program that ensures global equitable access to Covid-19 vaccines. The upcoming batch, Long said, will be further administered to the prioritized groups, including frontline medical personnel, border guards, members of Steering Committee for Covid-19 Prevention and Control of all levels.
"Besides, we are adding students and laborers planning to work abroad to the priority list," he added.
So far, Vietnam has completed 74 percent of its national vaccination plan with the imported AstraZeneca vaccine. The speed is evaluated as "meet the deadlines".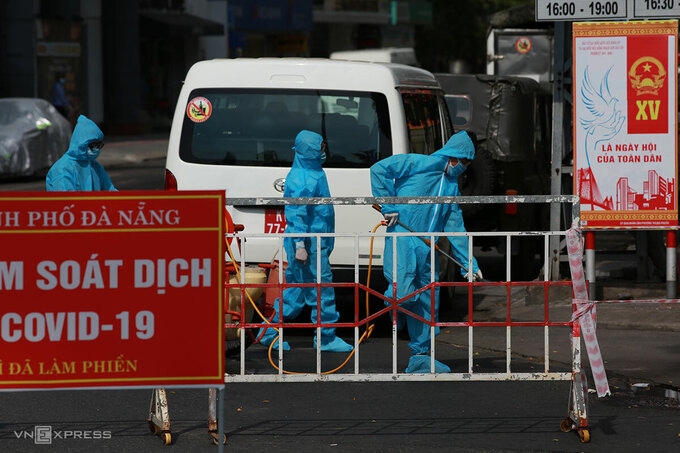 An aircraft carrying 811,200 doses of AstraZeneca vaccine doses delivered via global scheme Covax lands at Noi Bai Airport in Hanoi, April 1, 2021. Photo by VnExpress/Phan Cong.
Of the over 600,000 Covid-19 vaccine recipients, 16 percent experienced reactions post-inoculation, all symptoms reportedly wore off within one day. According to the Minister, such a rate is lower than in other countries. A few cases with severe side effects received prompt treatment from doctors and are all in stable health condition now.
Over 90,400 more individuals are scheduled to be immunized in May. By then, the National Vaccination Program will partially cover prioritized people in 48 out of 63 provinces and cities
To date, Vietnam has received two batches of the UK's AstraZeneca vaccine, either through commercial contracts or the Covax program.
The country aims to secure 150 million doses to cover 70 percent of its population by next year
It is experiencing its fourth wave which has seen 64 cases of community transmission since last week in Hanoi, Da Nang and HCMC and the provinces of Ha Nam, Vinh Phuc, Hung Yen, Quang Nam, Dong Nai, Hai Duong, and Yen Bai.