Repatriated children recieve attentive care at qurantine zone
Dozens of children under 24 months of age who repatriated Vietnam from Korea without parental accompaniment are getting tender care at Bac Lieu quarantine zone.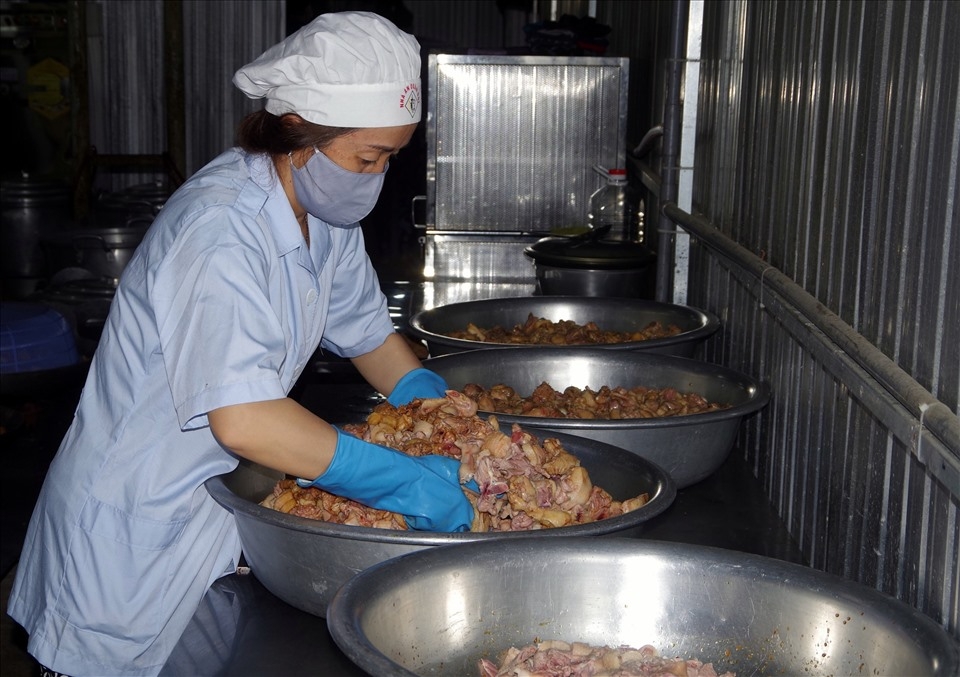 (Photo: Lao Dong)
As reported by Lao Dong, the southern province of Bac Lieu welcomed 375 Vietnamese nationals returning to Vietnam on a repatriation flight from Korea. Notably, there were 37 children under 24 months old on board the flight without parents or any relatives accompanied.
During their mandatory 2-week-long quarantine, however, they are not left "alone". The staff at the quarantine zone has been given them great health and daily personal care.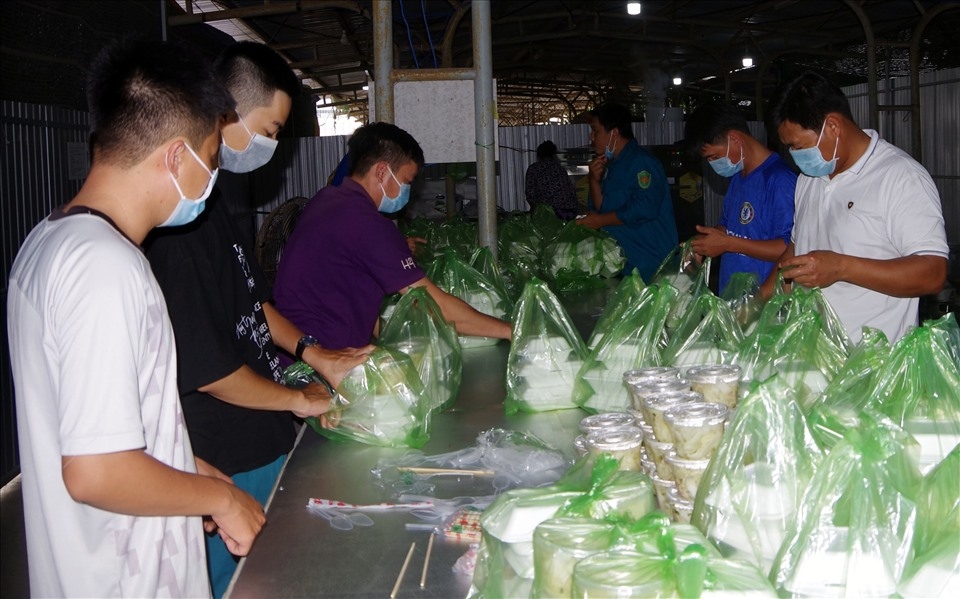 (Photo: Lao Dong)
Staff at Bac Lieu quarantine zone are pictured as they prepping meals for the small children on March 18 afternoon.
The food is delicious and nutritious enough to boost the children's immunization during their stay.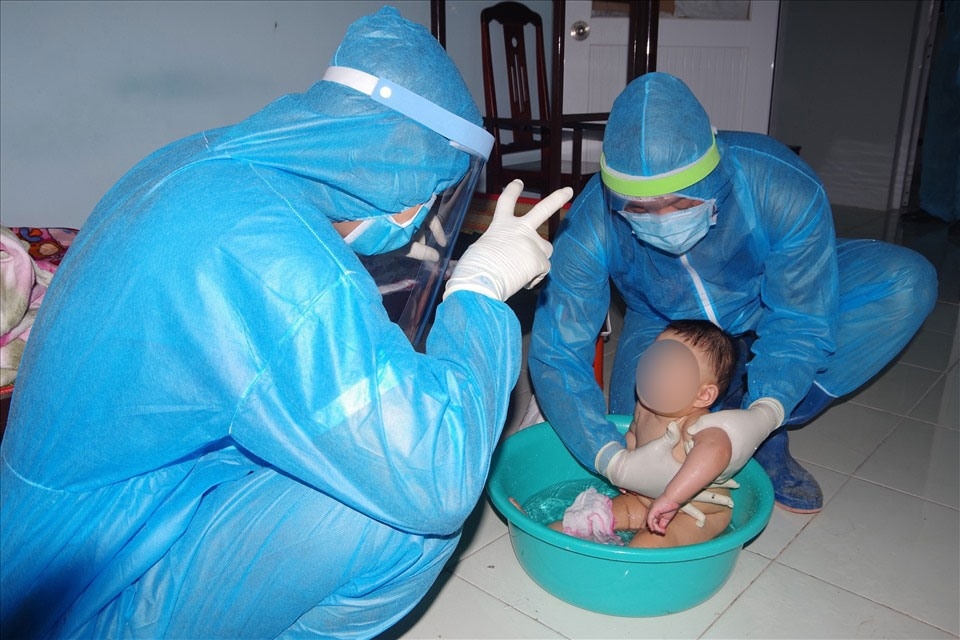 (Photo: Lao Dong)
Two staff in full personal protective gear are giving the small kid a bath. All things are done in line with anti-pandemic regulations.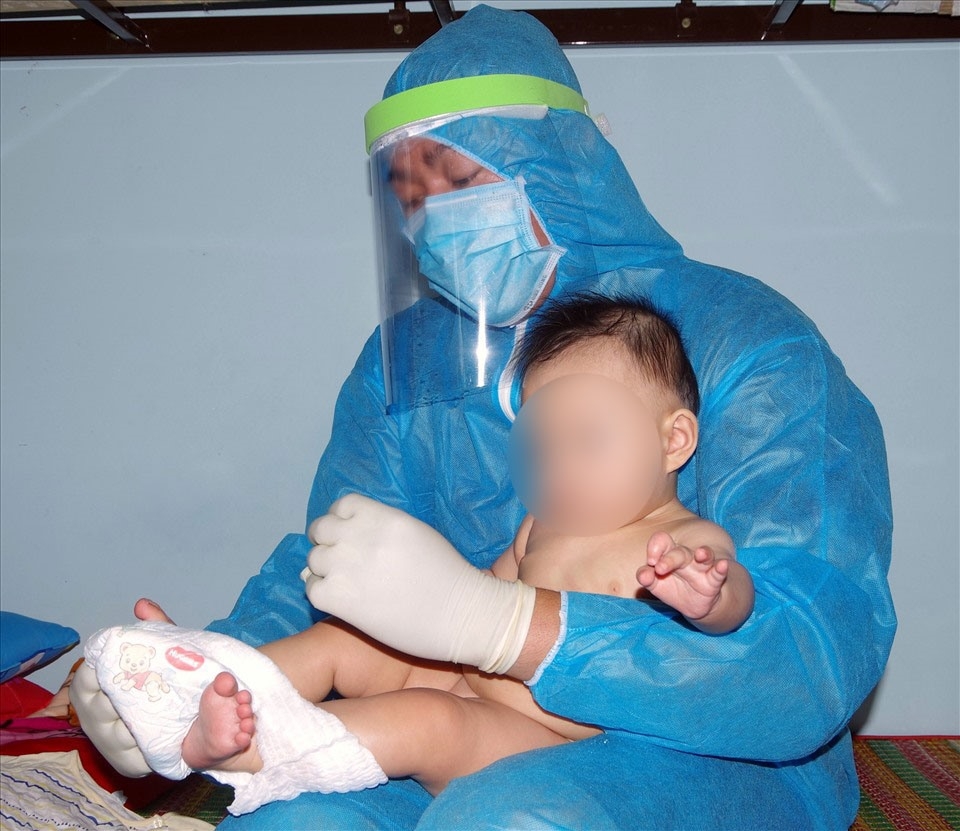 (Photo: Lao Dong)
The kids are carefully cared for before dinner time.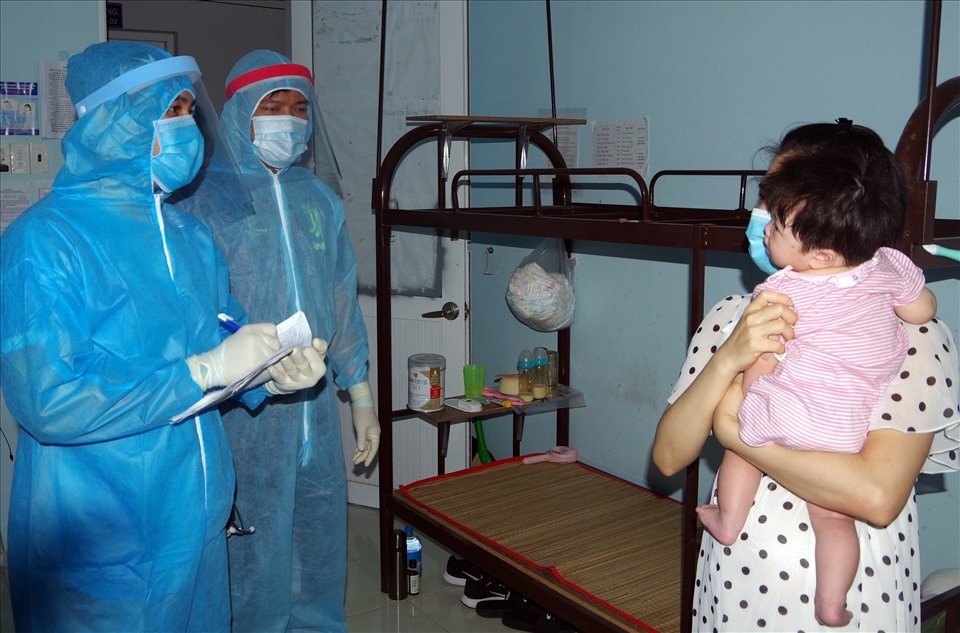 (Photo: Lao Dong)
Medical staff makes regular visits to each room to check on the children's health.
"A lot of adults have been volunteering to enter the quarantine zone and take care of the children so far. All must be negative for nCoV, in stable health and strictly follow quarantine regulations. Plus, they must pay quarantine fees themselves", Mr. Bui Quoc Nam - director of Bac Lieu Health Department, Deputy Head of the Steering Committee for Disease Prevention and Control COVID-19 in Bac Lieu Province, told Lao Dong.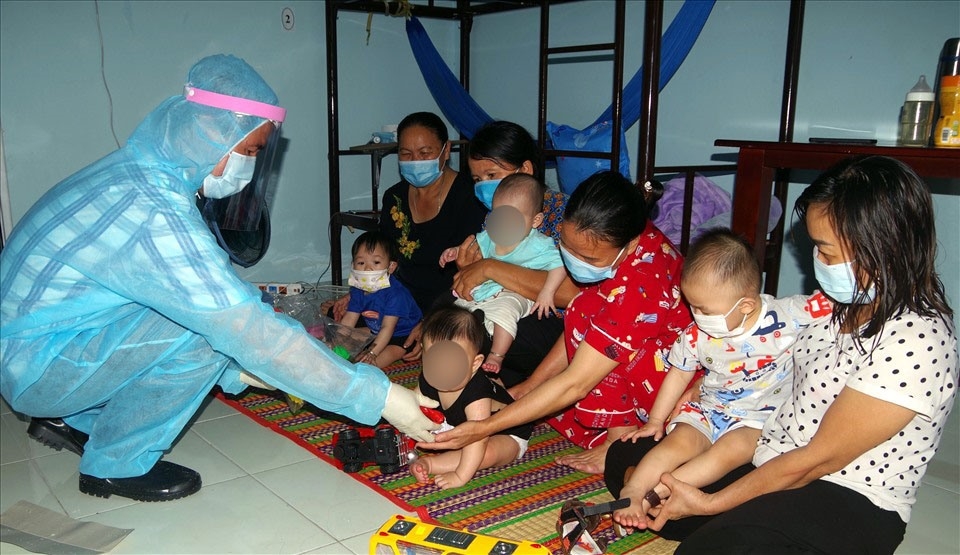 (Photo: Lao Dong)
The large number of small children without parental accompaniment at the quarantine zone poses a new challenge to the staff in terms of caregiving, accommodation arrangement.
One staff handing over presents for the small kids.