US Supreme Court urged to throw out Texas lawsuit contesting 2020 election results
Georgia, Michigan, Pennsylvania and Wisconsin have urged the US Supreme Court to reject a lawsuit filed by Texas and backed by President Donald Trump seeking to undo president-elect Joe Biden's election victory.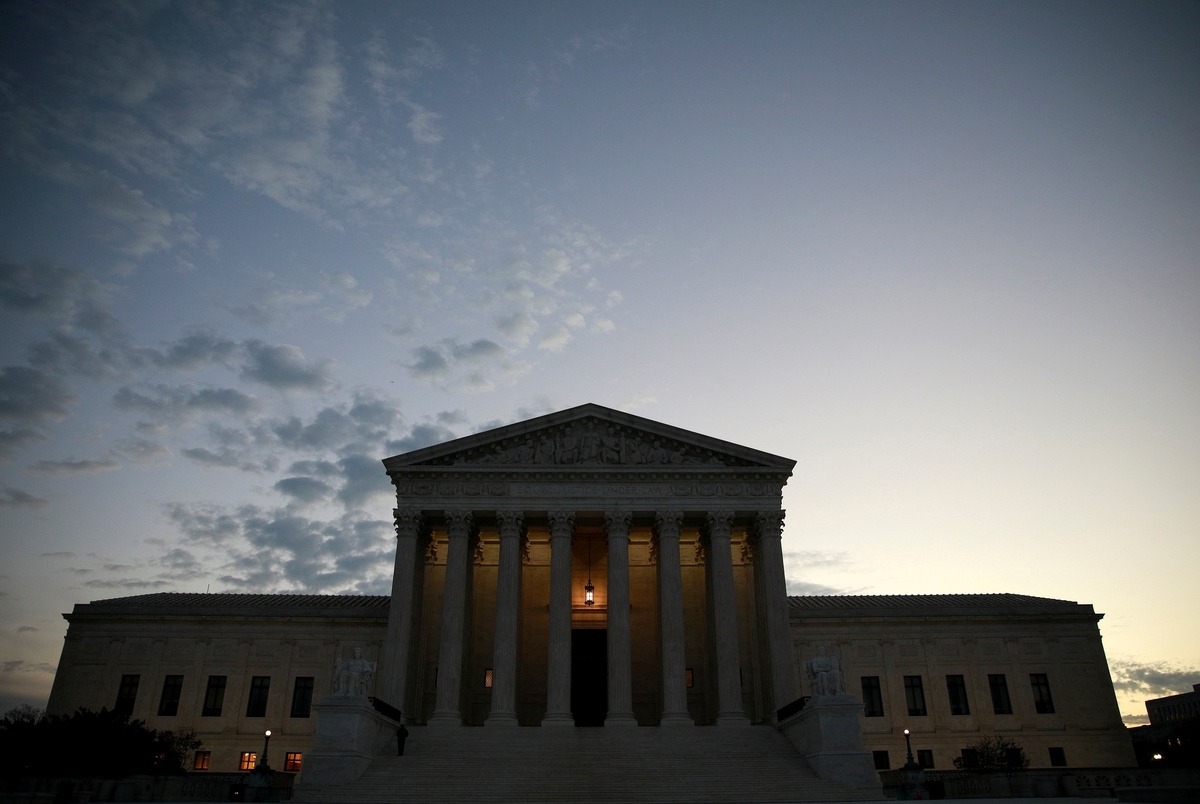 "Texas has not demonstrated a judicially cognizable interest in the manner in which another State conducts its elections," the U.S. Supreme Court wrote in an unsigned ruling Friday evening. (Photo: Reuters)
The battleground states say the case has no factual or legal grounds and offers "bogus" claims, ABC News reported.
"What Texas is doing in this proceeding is to ask this court to reconsider a mass of baseless claims about problems with the election that have already been considered, and rejected, by this court and other courts," Josh Shapiro, Pennsylvania's Democratic Attorney-General, wrote.
As reported by CNBC, which was filed directly to the Supreme Court, asserts that "unlawful election results" in Pennsylvania, Georgia, Wisconsin and Michigan — all of which Biden won — should be declared unconstitutional.
Legal experts dismissed the case
Legal experts quickly dismissed the case as political theater without precedent in American history.
The filing argues that those states used the coronavirus pandemic as an excuse to unlawfully change their election rules "through executive fiat or friendly lawsuits, thereby weakening ballot integrity."
"Any electoral college votes cast by such presidential electors appointed" in those states "cannot be counted," Texas asks the high court to rule.
The Lone Star State's attempt to discount other states' electoral votes follows a slew of long-shot legal challenges with similar goals that have been brought in lower courts by Trump's campaign and other attorneys. Those lawsuits have repeatedly failed to invalidate ballots cast for Biden.
The claims in Texas' lawsuit "are false and irresponsible," Georgia's deputy secretary of state, Jordan Fuchs, said in a fiery statement shortly after Paxton announced the legal action.
"Texas alleges that there are 80,000 forged signatures on absentee ballots in Georgia, but they don't bring forward a single person who this happened to. That's because it didn't happen," Fuchs' statement said.
Michigan Attorney General Dana Nessel called the suit a "publicity stunt" and "beneath the dignity" of Paxton's office. Josh Kaul, the attorney general of Wisconsin, said in a statement the case was "genuinely embarrassing."
Experts in election law were also quick to dismiss the likelihood of the nine Supreme Court justices taking the case. Paul Smith, a professor at Georgetown University Law Center who has argued voting rights cases at the Supreme Court, said the case was "wacko."
"There is a whole system in Pennsylvania and the other states for contesting the election — that's all been done," said Smith, who also serves as vice president of litigation and strategy at the nonpartisan Campaign Legal Center. "I don't think the Supreme Court will have interest in this."
The professor added that Texas could run into trouble in proving that it has grounds to sue, known in legal terms as "standing."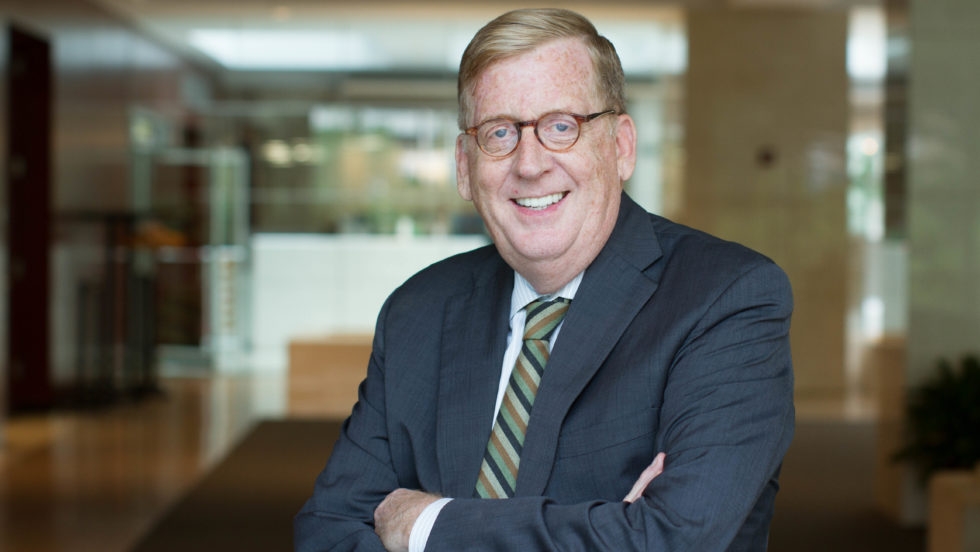 Paul Smith, professor at Georgetown University Law Center (Photo: Georgetown Law)
"It's totally unprecedented, the idea that one state would, at the Supreme Court, claim that other states' votes were cast in the wrong way — that's never happened," he said. "What is the injury to the state of Texas because Pennsylvania's votes were cast for Mr. Biden instead of Mr. Trump? There is no connection there."
Rick Hasen, an election law expert at the University of California, Irvine, wrote on his popular legal blog that the suit was "utter garbage" and also disputed the idea that Texas had standing, noting that "it has no say over how other states choose electors."
Paxton wrote in the brief that Texas has standing because of its interest in which party controls the Senate, which it says "represents the States."
"While Americans likely care more about who is elected President, the States have a distinct interest in who is elected Vice President and thus who can cast the tiebreaking vote in the Senate," he wrote.
"This injury is particularly acute in 2020, where a Senate majority often will hang on the Vice President's tie-breaking vote because of the nearly equal—and, depending on the outcome of Georgia run-off elections in January, possibly equal — balance between political parties," Paxton added.
Meanwhile, according to Texas Tribune, State GOP Chair Allen West, clinging to a discredited claim that the battleground states broke the law, seemed to suggest secession was the logical response.
"Perhaps law-abiding states should bond together and form a Union of states that will abide by the constitution," West said in a statement Friday night.
Michigan's Democratic attorney general praised the decision
But Michigan's Democratic attorney general, Dana Nessel, whose state was targeted in the suit, praised the high court for its decision — and struck a very different tone from West.
"Today's Supreme Court decision is an important reminder that we are a nation of laws, and though some may bend to the desire of a single individual, the courts will not," she said. "Now it's time to move forward — not as separate states, red or blue — but as united states in the continuing pursuit of a more perfect union."
The lawsuit against the four states comes on a pivotal deadline in the election certification process, known as the "safe harbor" threshold, after which Congress is compelled to accept states' certified results.
Six days later, electors in the Electoral College will cast their votes, finalizing Biden's win. The suit is also asking the Supreme Court to extend that Dec. 14 deadline "to allow these investigations to be completed."
Trump meets with Texas Attorney-General behind lawsuit
Mr Trump filed a motion with the Supreme Court asking the nine justices to let him intervene and become a plaintiff in the suit filed by Ken Paxton, the Republican Attorney-General of Texas and an ally of the president, ABC News said.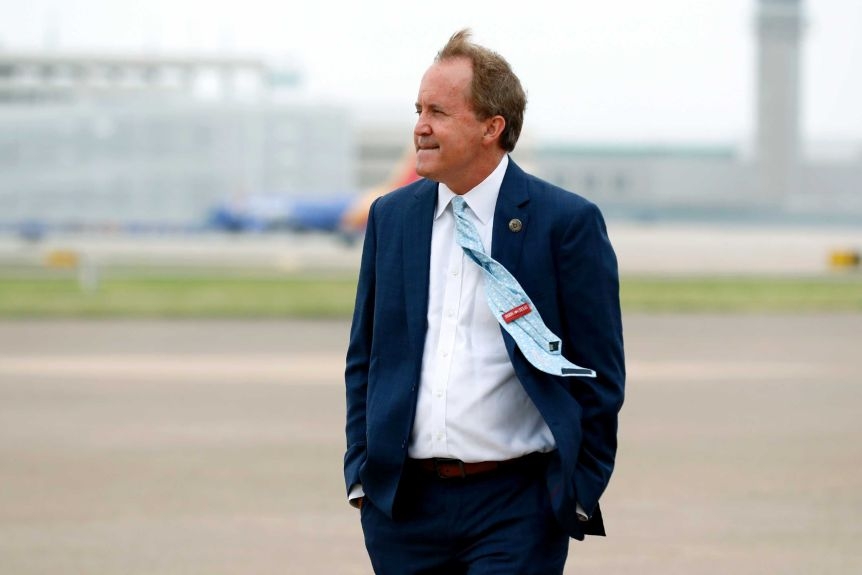 Texas Attorney-General Ken Paxton filed the lawsuit to overturn the election results in Georgia, Pennsylvania, Michigan and Wisconsin (Photo: AP)
Mr Trump met on Thursday (local time) with Mr Paxton and other state attorneys-general who support the suit.
Twenty states joined the District of Columbia in filing a brief lodged by Democratic officials backing the four states targeted by Texas.
Seventeen other states on Wednesday urged the Supreme Court to hear the case in filings by Republican officials.
Mr Trump has falsely claimed he won re-election and has made baseless allegations of widespread voting fraud. State election officials have said they have found no evidence of such fraud.
The lawsuit does not make specific fraud allegations.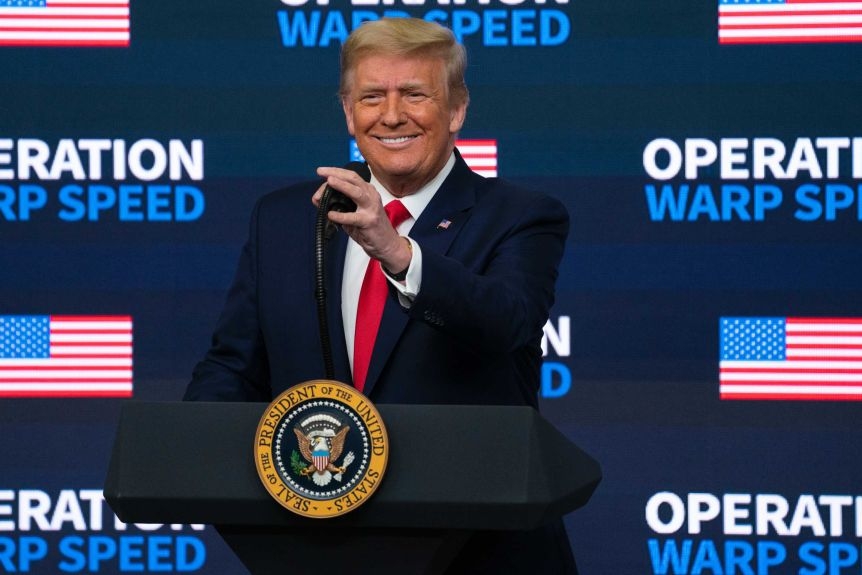 President Donald Trump (Photo: ABC News)
Instead, Texas said changes to voting procedures removed protections against fraud and were unlawful when the reforms were made by officials in the four states or courts without the approval of the states' legislatures.
Democrats and other critics have accused Mr Trump of aiming to reduce public confidence in US election integrity and undermine democracy by trying to subvert the will of the voters.