How to Cook 'Bun Ca' - the Fish Soup Found Across Vietnam
Hanoi fish noodle soup has fried fish and a sour broth, while the Thai Binh fish version is eaten with fish poached in tumeric
How is fish noodle soup different in Vietnamese localities?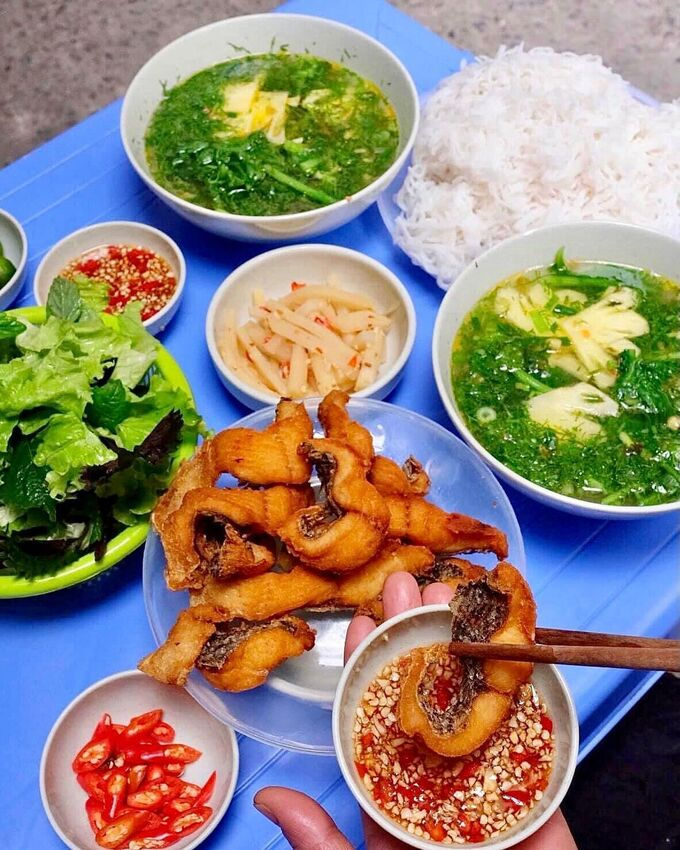 Photo: Wintoie/Instagram
People often eat fish noodle soup at breakfast or lunch in Hanoi. The broth is cooked to be sour, with tomatoes and served with vegetables such as doc mung, dill, pineapple and spring onion. Fish is cut into pieces equivalent to tow fingers together and marinated with ginger, lemongrass and spices and then fried. Apart from noodle soup, diners can enjoy noodles dipped in sweet and sour chili garlic sauce and separate fried fish.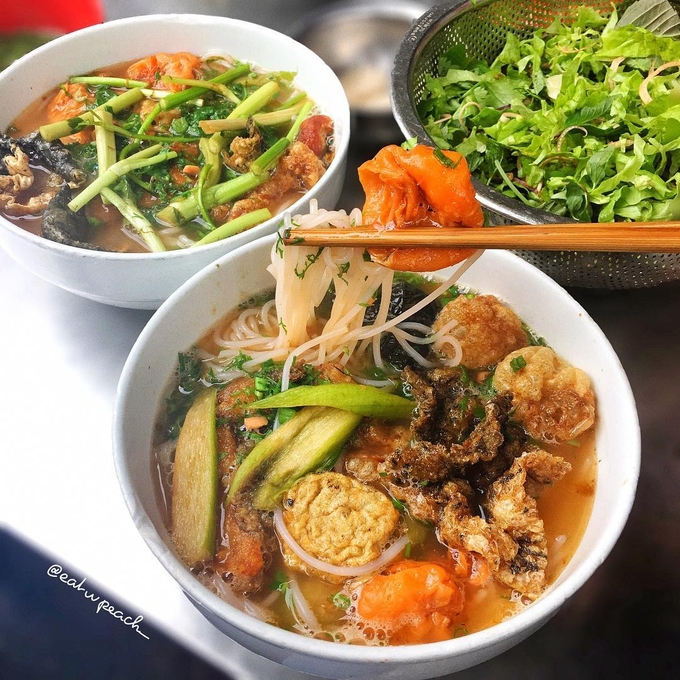 Photo: Eatwpeach/Instagram
Spicy fish noodle soup is a renowned dish of the port city of Hai Phong. The broth is cooked to be sour, similar to Hanoi fish noodle soup but with an added spicy flavor. Spicy fish noodle soup is served with fried fish, fried fish skin, grilled chopped fish and doc mung. Diners should add kumquats and chili to make the dish more flavorful.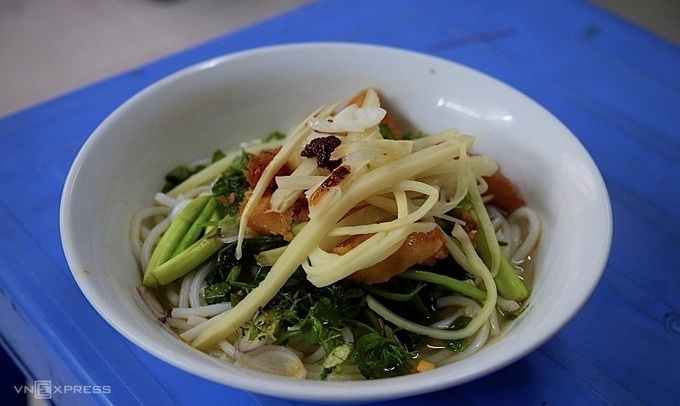 Photo: Lan Huong/ VnExpress
Thai Binh fish noodle soup has a thick broth stewed made from pork and fish bone. It has no sour taste. Fish is deep-fried with fresh turmeric and rich fish sauce. Pickled bamboo shoots and rau rut (water mimosa) are also indispensable ingredients in this dish.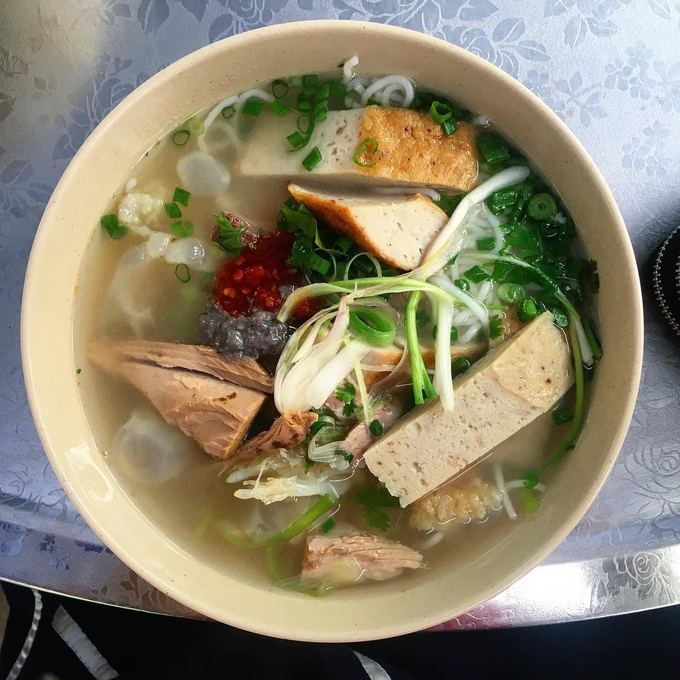 Photo: tiramisu_valori/Instagram.
Nha Trang fish noodle soup has a clear and less fatty broth, which is simmered from fish bones. Toppings include jellyfish, boiled fish and grilled chopped mackerel. Noodles are smaller and softer. The fish soup is often served with lettuce. Lime and chili should be added to enhance the dish.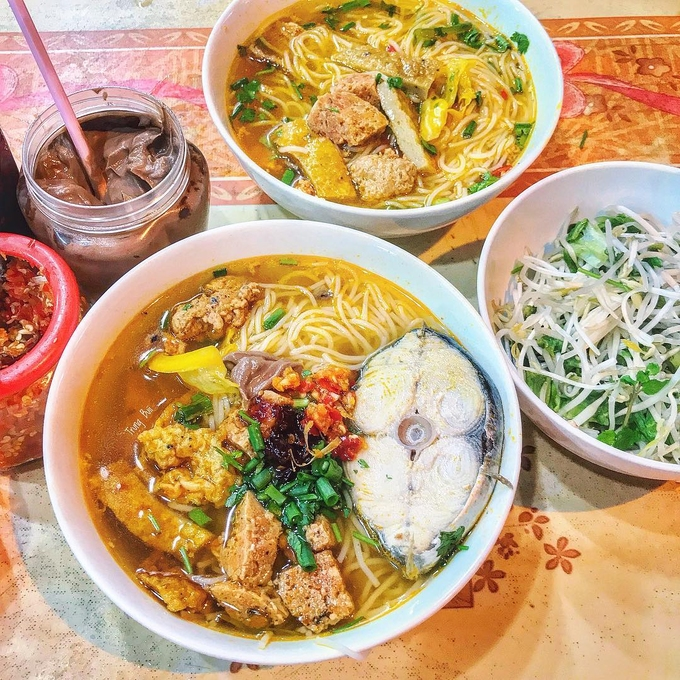 Photo: Trungbuii/Instagram
Da Nang is well-known for its noodle soup with sliced mackerel and tuna, served with a variety of vegetables such as sprouts and basil.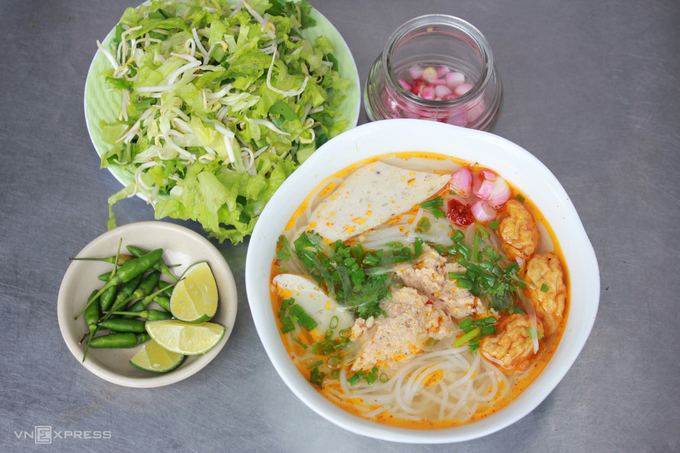 Photo: Tam Linh/ VnExpress
Using broth stewed from fish bones, Quy Nhon fish noodle soup has a distinctive flavor and is often eaten with grilled chopped mackerel, scad or barracuda, which are finely blended with pork skin, pepper and garlic.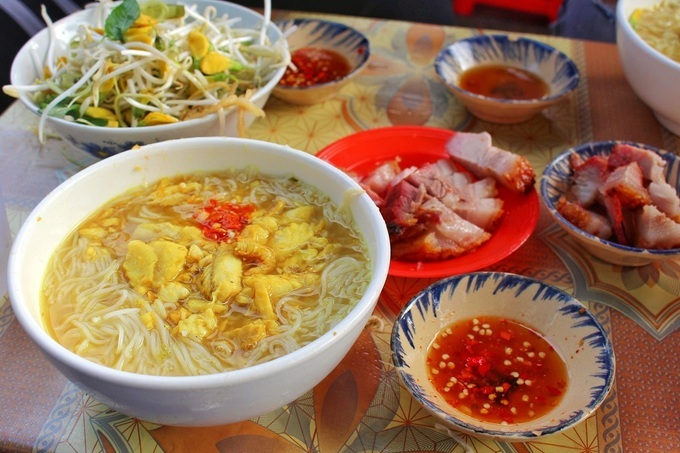 Photo: Quang Thien/ VnExpress
Chau Doc fish noodle soup is a well-known specialty of An Giang. The broth is simmered from pork bones. Toppings include snakehead fish stirred with turmeric or roast pork.
Recipe for Hanoi fish noodle soup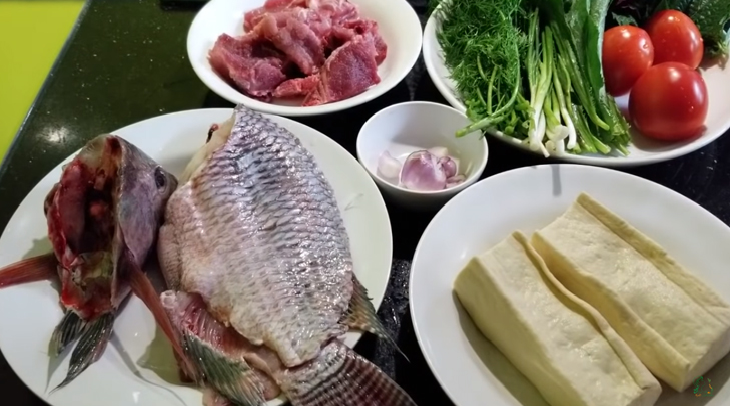 Ingredients to make Hanoi fish noodle soup
Ingredients
Tilapia: 800 grams
Noodle: 500 grams
Pork bone: 400 grams
Tofu: 2 large sticks
Onion: 1 medium-sized
Shrimp paste: ½ tbsp
Lemon juice: ½ tbsp
Turmeric powder: ½ tbsp.
Herbs: 100g (including dill, scallions, perilla, coriander and tomatoes)
The process
Step 1: Stew the bones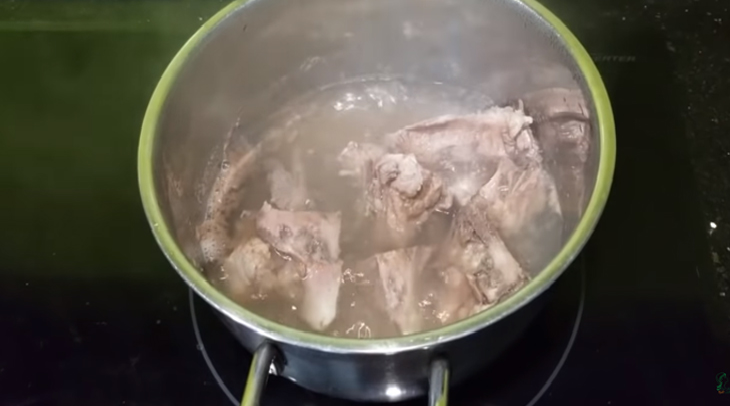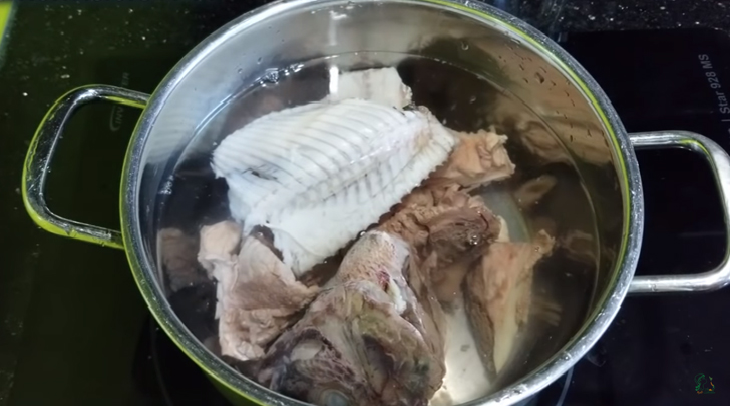 - Separate the tilapia meat from its bone.
- Boil a pot of 300ml of water and put pork bones in and blanch for about 2 minutes. Turn off the heat and wash the blanched bone.
- Boil 300ml of water, put the fish head and bone in and blanch for about 1 minute. Turn off the heat and wash the blanched fish head and bone.
- Pour about 1.5 liters of water into a pot. Put the blanched pork bone, fish head and bone in to simmer.
Step 2: Preliminarily processing the ingredients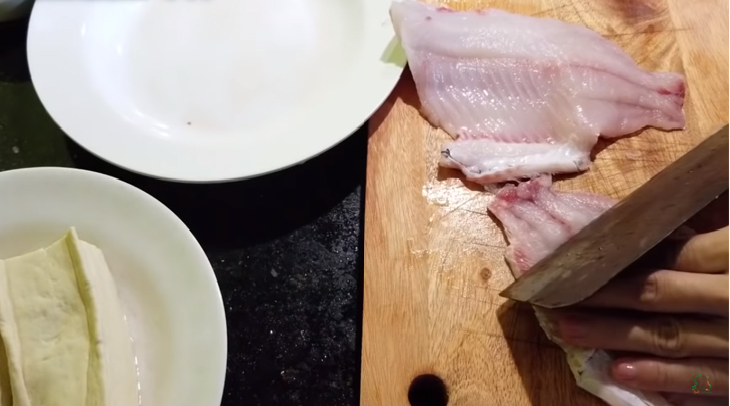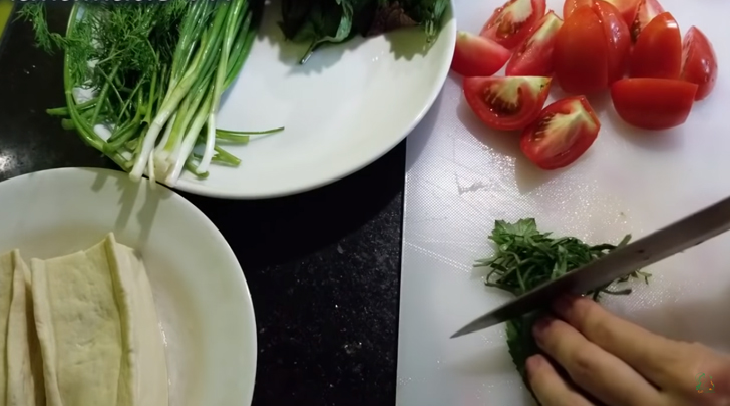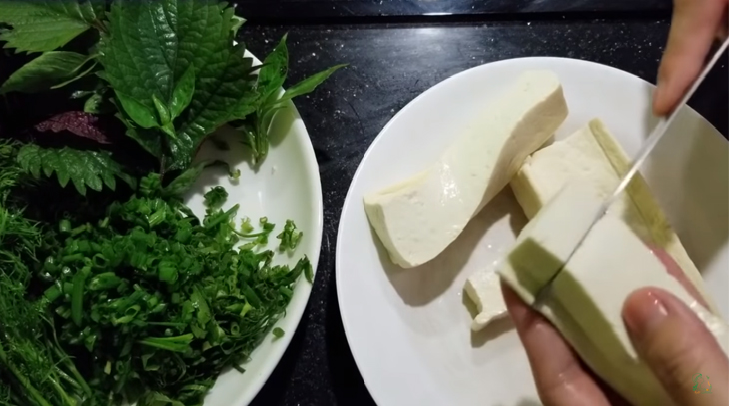 - Place the knife at a 45 degree diagonal angle to slice the tilapia into pieces of about 2 - 2.5 cm.
- Cut tomatoes into slices and chop the onions and raw vegetables.
- Cut the dill into pieces about 3-4 cm in length. Leave the coriander and perilla leaves whole.
- Cut tofu into small pieces.
Step 3: Marinating the fish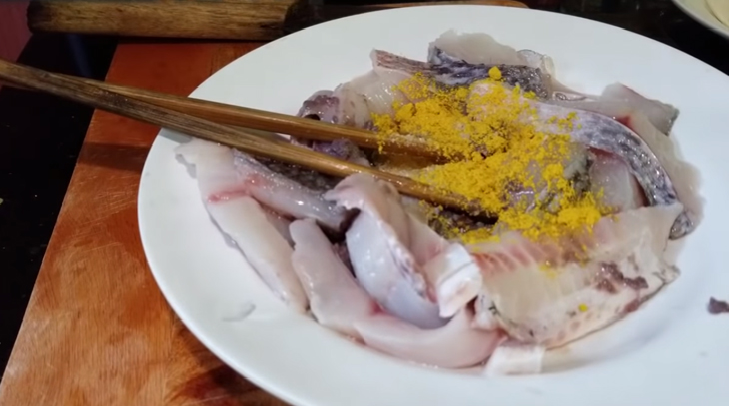 - Add ½ tbsp of lemon juice in the sliced ​​fish, so that the latter can be crispier.
- Put ½ tbsp of shrimp paste, 1 tbsp of monosodium glutamate, and 1 tbsp of turmeric powder into the sliced ​​fish and mix thoroughly. Marinate for about 15-20 minutes.
Step 4: Frying the tofu and fish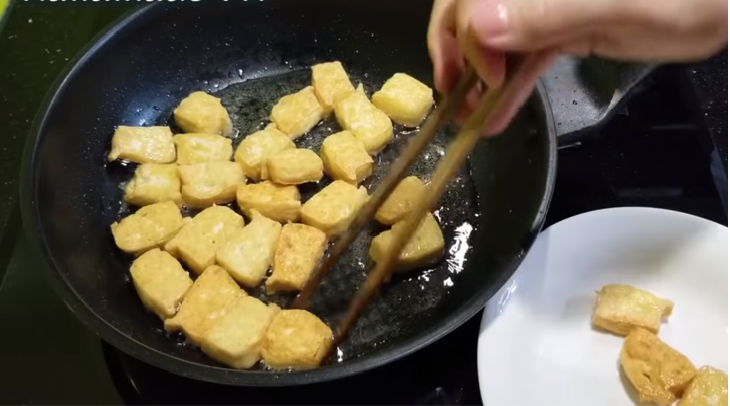 - Put the cooking oil in a pan and heat until it is hot, add the tofu and fry until yellow and crispy.
- Put crispy flour on the marinated fish, so it can become crisp.
- Add 200 ml of cooking oil into a pan and heat until it is hot; put in the fish and deep fry.
Step 5: Cooking the broth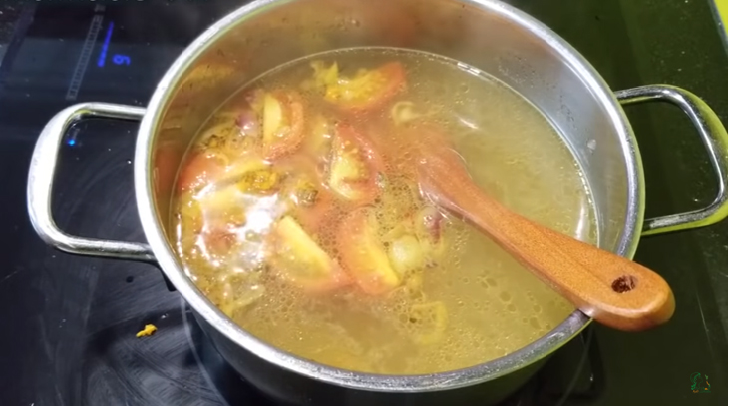 - Saute onions, add tomatoes and a little turmeric powder and stir until the tomatoes are soft.
- Take the fish head and pork bone out of the broth. Add the tomatoes and onions into the pot and add salt, monosodium glutamate and lemon juice to taste.
Step 6: Enjoy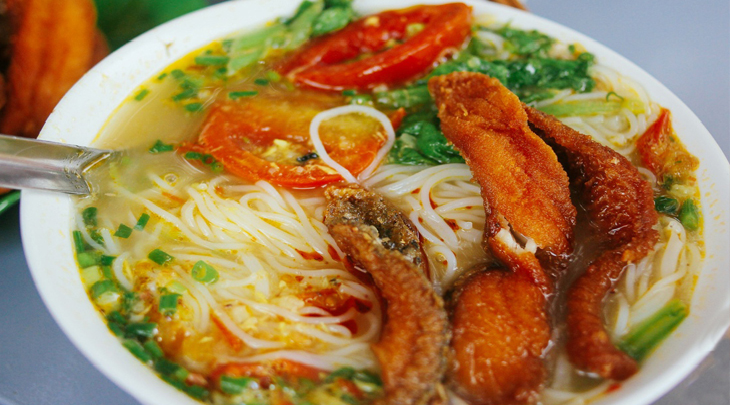 Put the noodles, fried tofu, fish and broth in a bowl. Serve with herbs. Enjoy!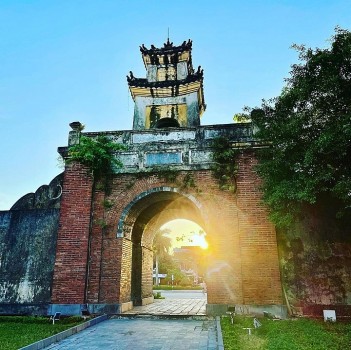 Travel
Quang Binh has many natural wonders as well as magnificent man-made architecture, one of which is Quang Binh Quan