Top 3 destinations for best crab noodle soup in HCMC
Crab rice noodle soup (Bun rieu cua) is one of the most popular and delicious dishes in Vietnamese cuisine. A bowl of crab vermicelli is a perfect combination of clean broth, flavored crab meat, porn blood pudding, tofu in the pot, served with fresh green vegetables... Finding a reliable destination for real crab rice noodle soup in HCMC, check out our suggestions below!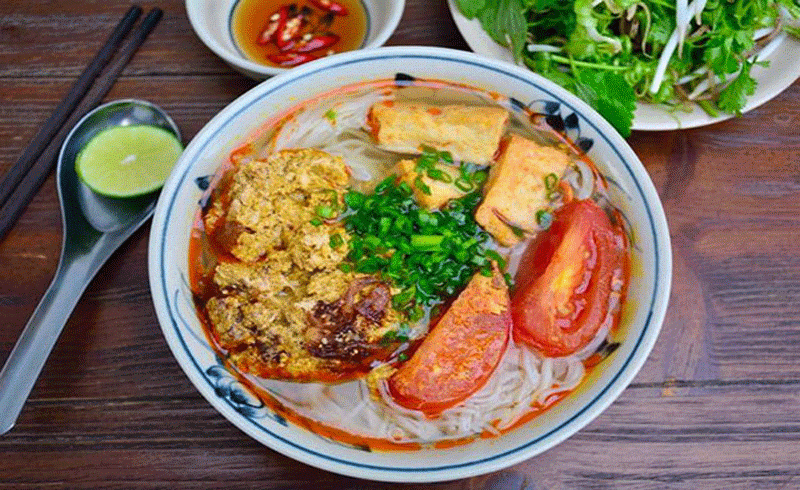 Photo: We can cook
#1. Bun Rieu Co Nga
Address: Nguyen Huu hao Street, Ward 6, District 4, HCMC
Price: VND30,000-50,000 (about $2)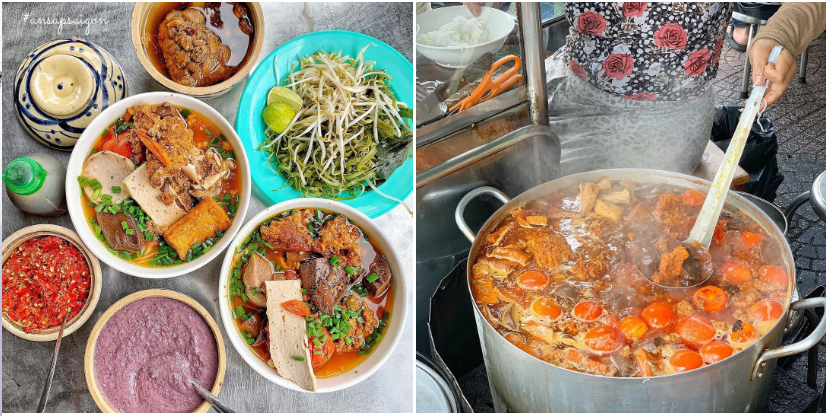 Photo: Ansapsaigon
Nga's crab noodle soup stall, named after its owner, stands busy at Nguyen Huu Hao street for more than 30 years, serving roughly 500 customers a day.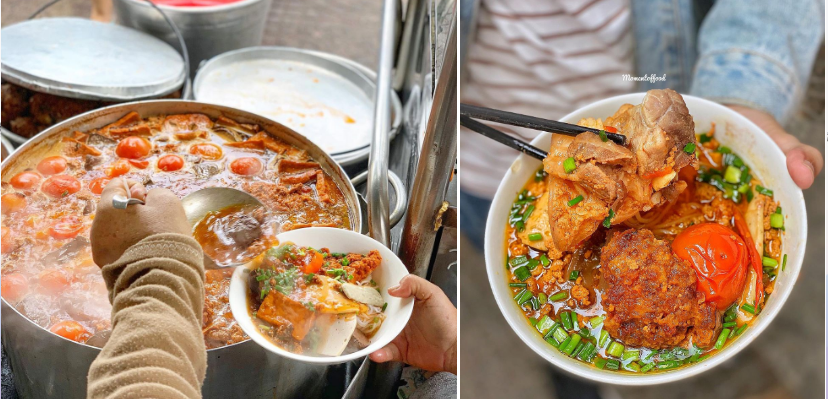 Photo: Mysteriousaigon, Momentoffood
A bowl of crab noodle soup here is so eye-catching with half a tomato and additional porn blood pudding and deep-fried tofu, served perfectly with a dish of poached water spinach and mung bean sprouts. The highlight is that the broth in Nga's crab noodle soup also bursts of flavor from clear and sweet shrimp broth, reported Zing News.
#2. Crab Noodle Soup at Ben Thanh Market
Address: Phan Boi Chau Street, Ben Thanh Ward, District 1, HCMC.
Price: VND35,000-60,000 (about $2-3)
Photo: Bubufoodshow
All crab noodle soup lovers in Saigon know this shoulder pole. It's also popular with travelers to Ho Chi Minh city. This no trademark stall opens for business only in the afternoon, but always crowded.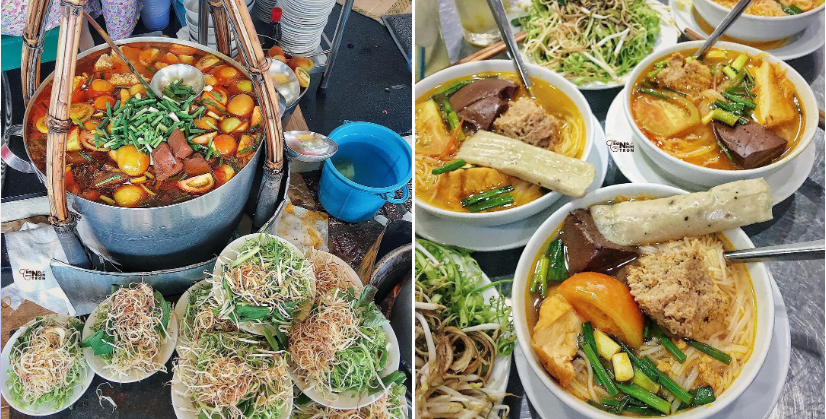 Photo: Trangnhimtron
Coming there, you only choose a place to sit on the pavement and order a bowl of crab noodle soup at your wish: A hot crab vermicelli bowl filled with beef rolls, porn blood pudding, minced crab meat, tofu,..
#3. Bay's Crab Noodle Soup
Address: Hau Giang Street, Ward 5, District 6, HCMC.
Price: VND30,000-50,000 (about $2)
Photo: em_them_an
The stall opens on the pavement of District 6 and you can find a late-night meal here. The topping of the restaurant is continuously cooked in a pot of broth for more flavor absorption.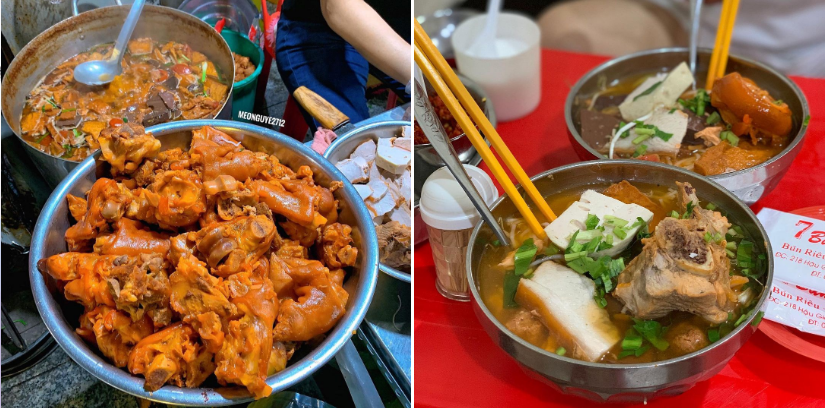 Photo: Meonguyen2712
Especially, minced crab broth is sweet and fragrant with a combination of tamarind fish sauce, fish sauce, ground chili, and perfectly served with poached vegetables.