How to cook 'Bun Bo Hue' (Hue style beef noodle soup)
Bún bò Huế (Spicy beef noodle soup) is a speciality in dreamy Hue's cuisine. A bowl of rice noodles with pieces of pig's trotters, clean broth, spicy saté… will make you burst the flavor.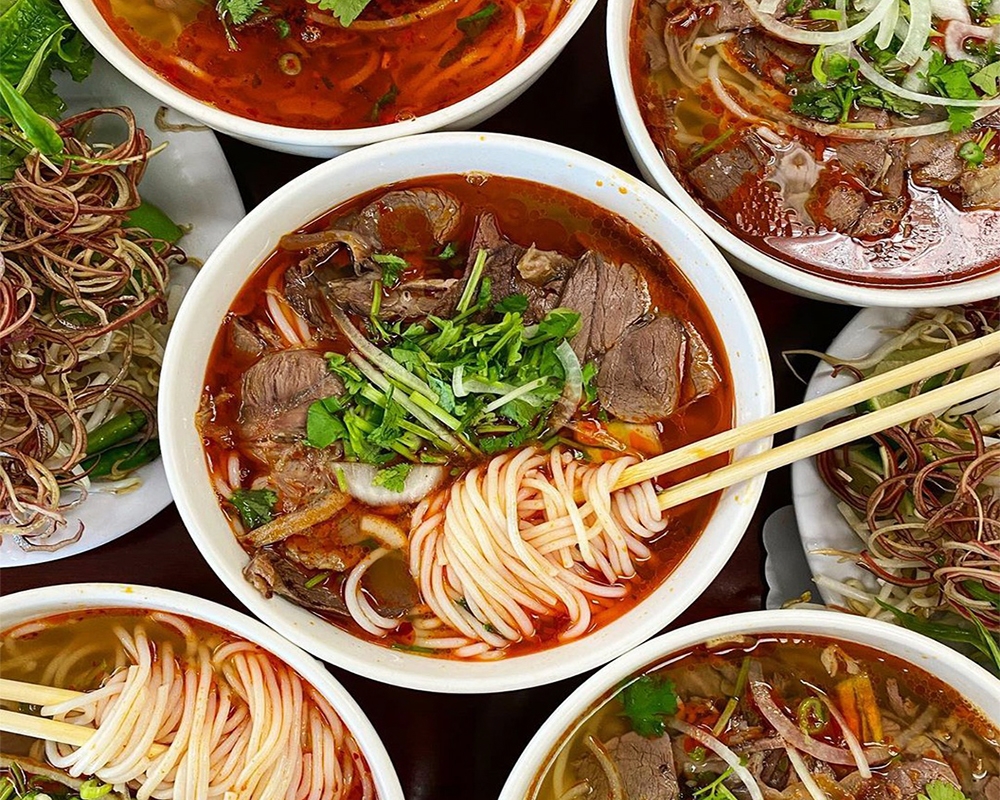 Photo: BestPrice Travel
The Hue is famous for the fussy beauty of each dish. A bowl of bun bo Hue seems meager with rice vermicelli, beef, and pork, however, its balance of spicy, sour, salty, and sweet flavors would make diners remember Hue's cuisine.
Ingredients:
For the broth:
1 kg beef/pork bones (2.2 lb)
600 gr beef shank (1.5 lb)
1 kg pork trotters (pig's front feet)
Vietnamese fermented shrimp paste (Mam ruoc)
6 stalks lemongrass and ginger bruised, minced garlic, chopped chili
Sugar, salt, MSG, etc.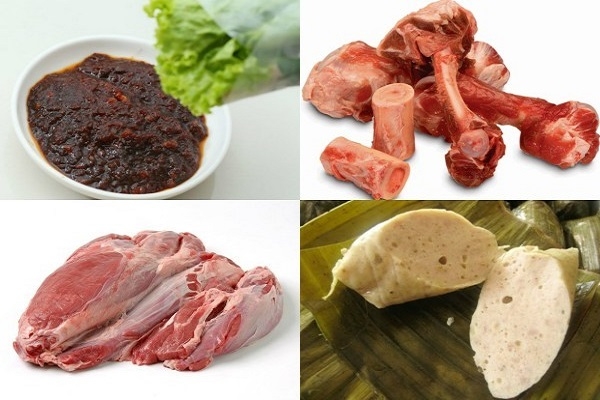 Photo: Cet
For the saté:
100gr chili flake
1 garlic bulb
1 pineapple
5 stalks lemongrass bruised
5 tbsp cooking oil + 1 tbsp sugar + 1 tbsp salt
Others:
1 kg Hue rice vermicelli noodle
Vietnamese shrimp patties (Cha Hue), boiled blood cubes (Huyet) (optional)
Garnishes:
Spring onion chopped
Cilantro chopped
Onion thin sliced
Fresh greens: shredded banana blossom or shredded lettuce/ cabbage, bean sprouts, etc.
Instructions:
Step 1:
Rinse the beef/pork bones and pork trotter with saltwater and white vinegar to remove the smell. Boil over high heat in 5-10 minutes until the impurities rise to the top. Pour the boiled water away and rinse the beef and bones again.
Put the bones and pork trotters to the pot and fill with 5 liters of water. Also add pork trotter, and 3 stalks lemongrass, and ginger. Stew the broth for 2 hours.
Step 2:
After rinse beef shank and pork trotters, thoroughly, marinate beef shank with: 2 tbsp sugar + 1 tbsp salt + ½ tbsp MSG + 1 tbsp diluted Vietnamese fermented shrimp paste + 2 tbsp chopped purple onion + 2 tbsp minced garlic + 2 tbsp chopped lemongrass.
Stew beef shank similarly to the bones. When the pigskin of the trotter turns clear and the beef shank is cooked well, take out and soak in a tub of cold water. Then drain, and slice thinly into bite-sized pieces.
Step 3:
Put two kinds of broth into the same large pot, boil and season with the following proportions: 3 tbsp fish sauce + 2 tbsp salt + 2 tbsp sugar + 2 tbsp of MSG + 1/2 cup of diluted fermented shrimp paste.
Add Vietnamese shrimp patties (Cha Hue) and boiled blood cubes (Huyet) into the pot. Wait until the broth boiling.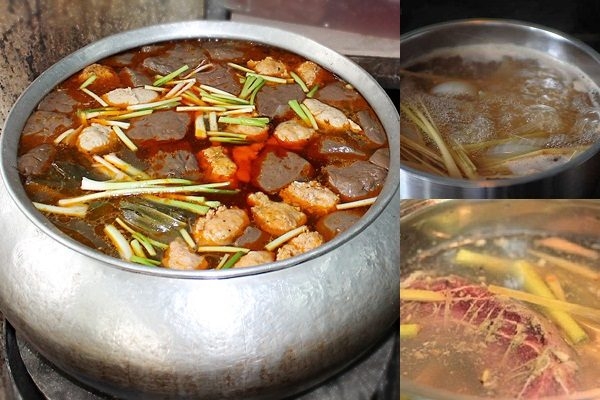 Photo: Webnauan
Step 4: Make saté:
Heat 5 tbsp cooking oil in the pan. Add the minced garlic and lemongrass to non-aromatic, stir well. Add mince the pineapple and continue to stir. Boil for 5 minutes, then add 1 tbsp sugar, 1 tbsp salt, continue to stir. Add chili flake and chopped chili and stir for 15 minutes until smooth.
Add half of this saté to the stockpot. Save the rest in a small bowl for serving later.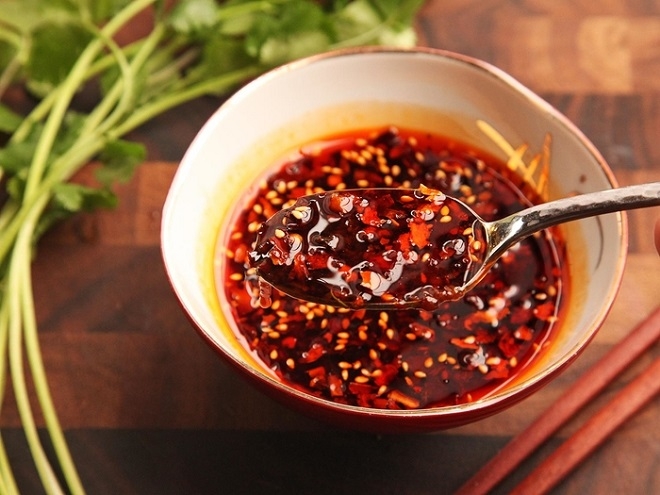 Photo: Webnauan
Step 5:
To server, place a handful of the rice vermicelli in a serving bowl. Top with the sliced beef and pork trotter. Also add boiled blood cubes (Huyet), Vietnamese shrimp patties (Cha Hue)
Ladle the broth over the noodles and garnish with the chopped spring onion, cilantro, bean sprouts, and paper-thin sliced onion. Serve with extra saté and fresh vegetable platter.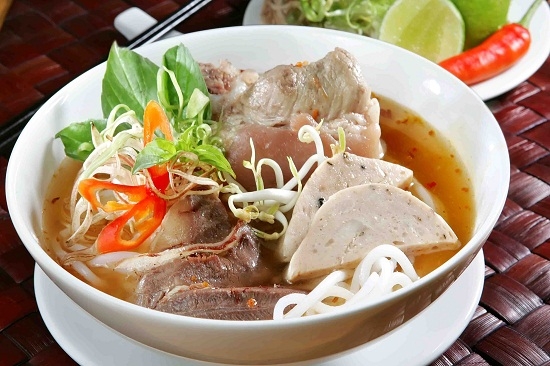 Photo: Toinayangi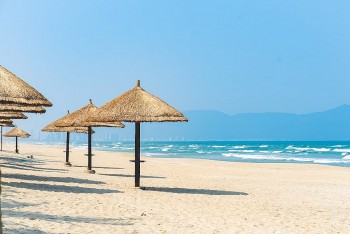 Travel
According to NZ Herald News, Da Nang beach is an ideal place to sunbathe during summer vacation.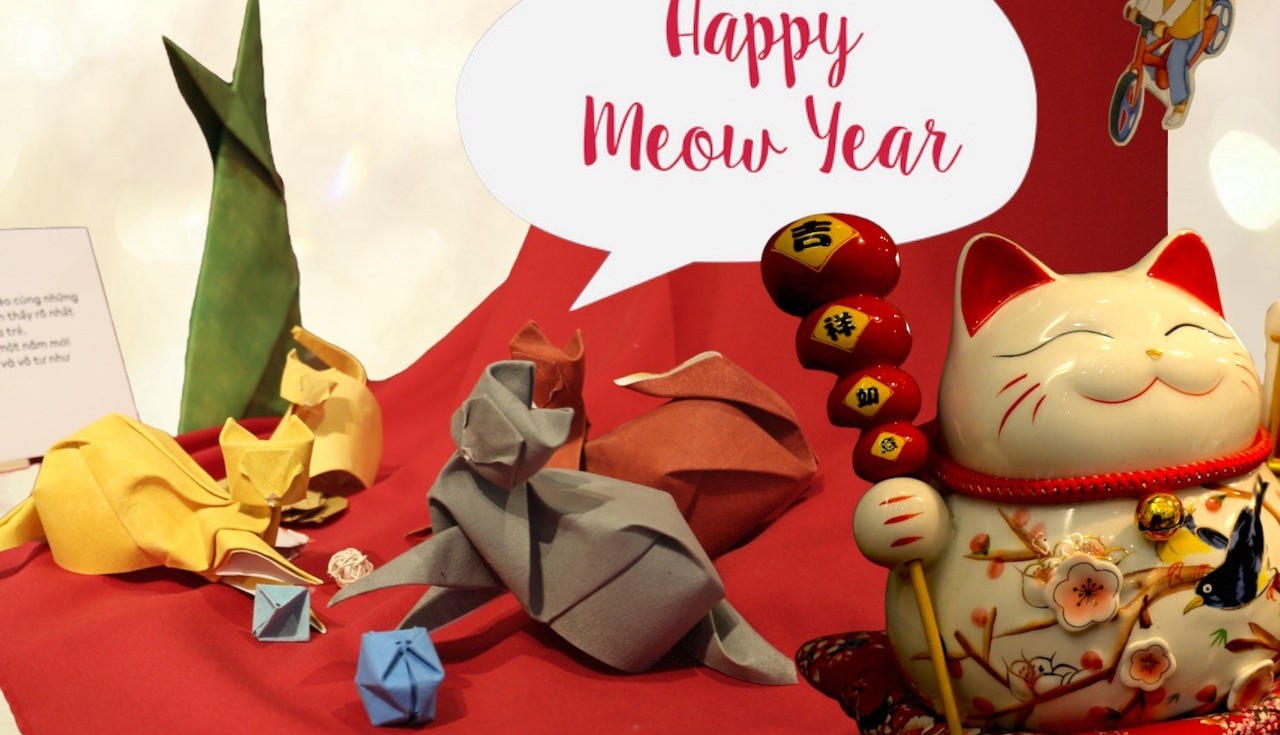 Handbook
The Year of the Cat is right at the corner and it is time to celebrate for all you cat lovers out there. This holiday season, check out how you can enjoy the company of furry feline friend, from cute cafe to personalized gifts in Hanoi.
January 20, 2023 | 08:22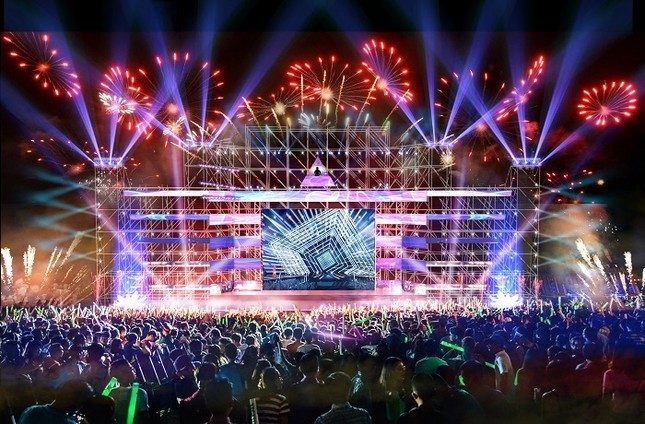 Handbook
Hanoi's young people are eagerly inviting each other to watch fireworks on New Year's Eve. Here are a few things to keep in mind and places with great views for people to watch the fireworks display.
January 17, 2023 | 07:41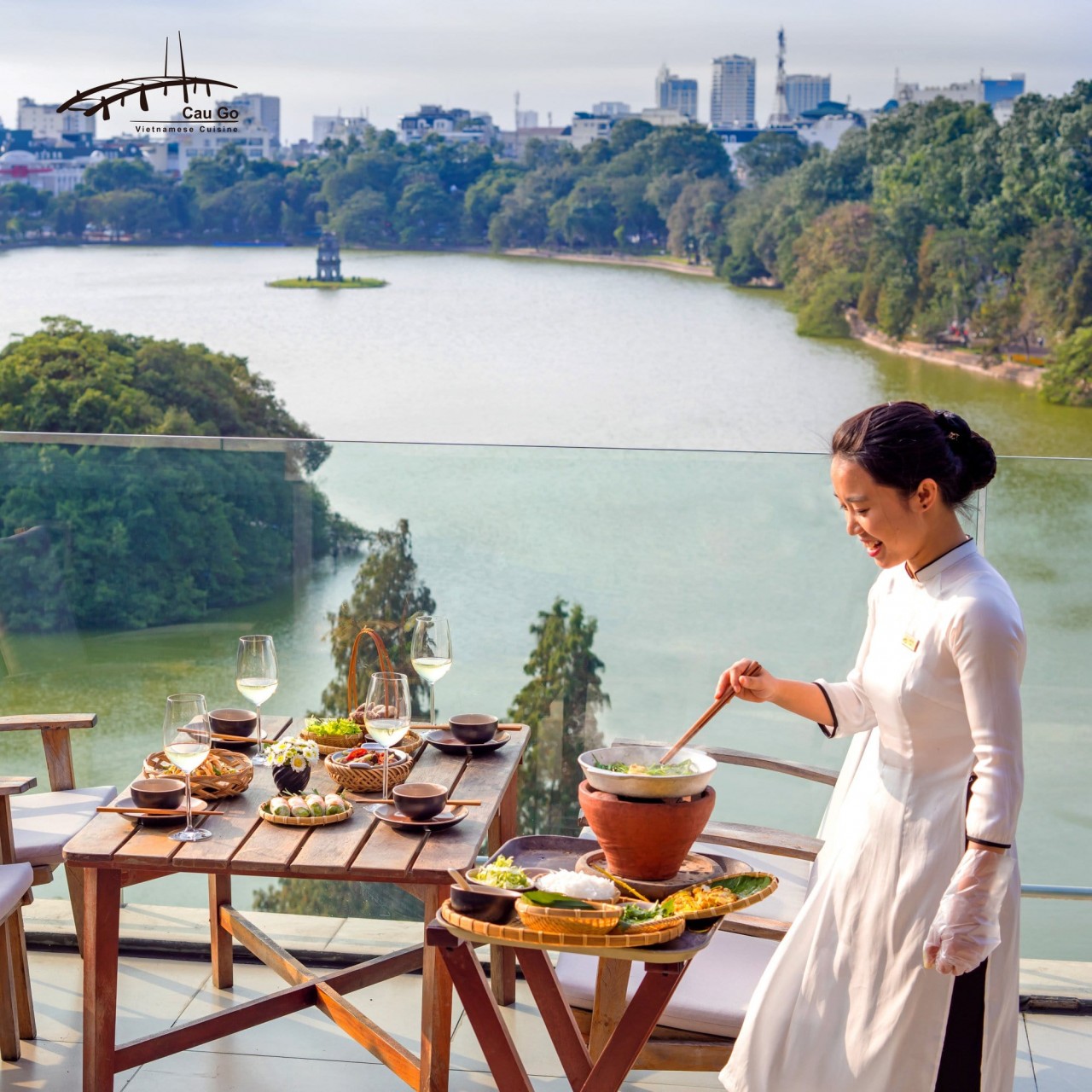 Handbook
Hanoi captivates visitors from all over the world with popular foods like pho, bun cha, etc. If you have a chance to visit the city during the Lunar New Year, try dining at restaurants serving traditional Hanoi dishes to immerse yourself in the culture of Tet in the North of Vietnam.
January 16, 2023 | 08:21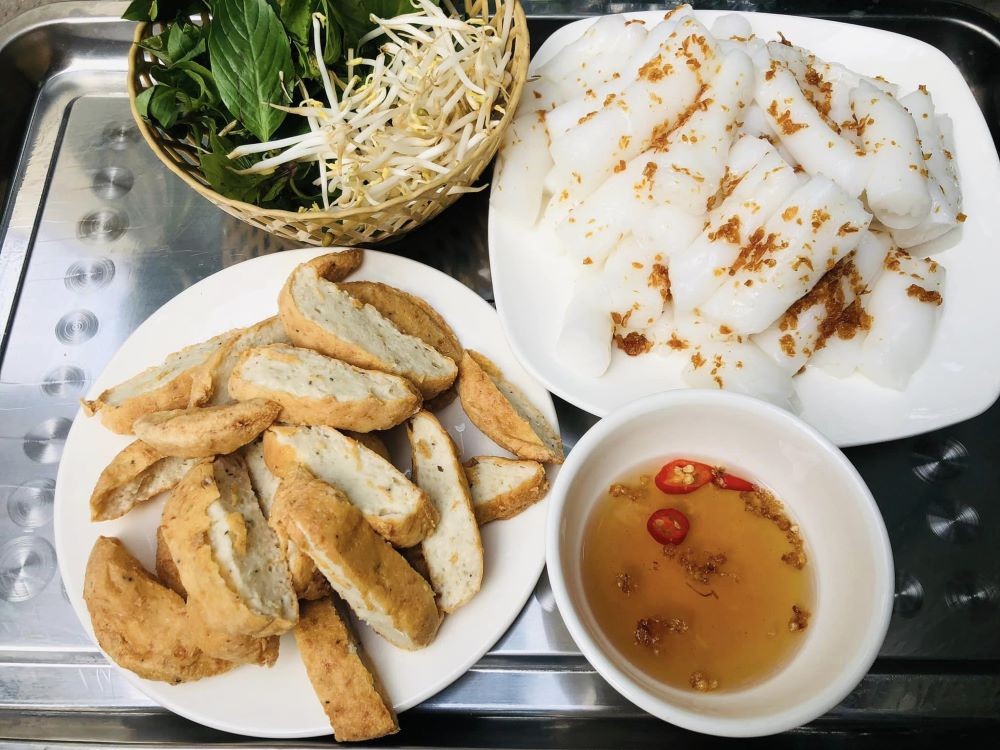 Handbook
The following Nghe An dishes are rated by many diners as delicious, nutritious, and cheap
January 09, 2023 | 06:56