How to Lead Multi-national Business Through Hardships: Advice from Phuong Uyen Tran
"Many businesses experience difficulties when they do not start small and slowly build to greater heights," says the businesswoman.
Starting and running a business is not simple. It takes a great deal of sacrifice, time, courage, and humility. Businesses rarely become successful immediately, and when they become successful, evolution is an inevitable part of their future.
Well-known for her contributions to Tan Hiep Phat, a leading beverage company in Vietnam, also her father's legacy, Phuong Uyen Tran has been through struggles when leading the company through challenges. From her own experiences, the Deputy CEO of Tan Hiep Phat points out three lessons that can drive a company through difficulties.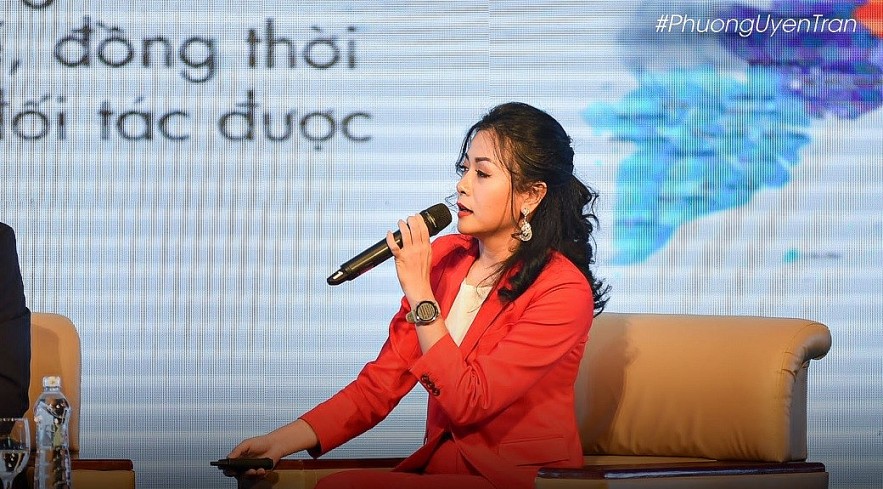 Photo: Phuong Uyen Tran
Focus on your strength
According to Phuong Uyen Tran, it is easy to sometimes believe you need to do more than is necessary when it comes to your business and its offerings. While it's important to listen to the market and what it wants, it's equally important to prioritize and do what you do well. An article written for Business Insider offers an interesting view on why some entrepreneurs don't succeed, "Startup founders have boundless ambition.
Most founders can imagine their platform concept having broad appeal and meeting the needs of many customers, with numerous products, often across many markets. Investors love to hear about platforms and big visions for success. This ambition is contagious but also very dangerous.
"Do not get ahead of yourself. In business, as in all things, you must learn to crawl before you can run. Those who learn an instrument may have dreams of playing difficult concertos; however, one must first begin with fundamentals. Many businesses experience difficulties when they don't start small and slowly build to greater heights," she writes.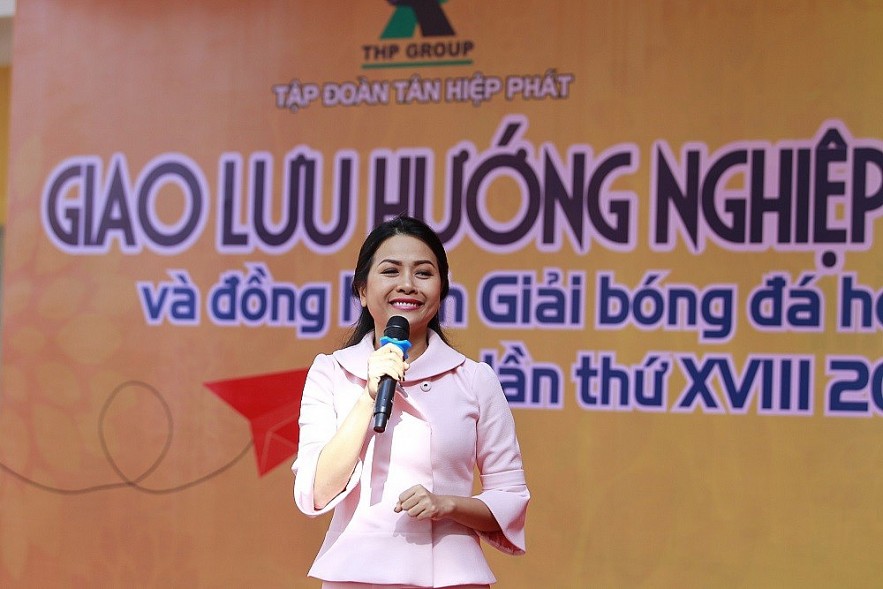 Photo: Gia Dinh
Learn from mistakes
Mistakes, if learned from, are merely opportunities for future success. However, there is no reason to be afraid of failure.
"It is always easier to find excuses and far harder to embrace setbacks and mistakes with the same enthusiasm as triumphs and victories. Our mistakes, or "rough patches," present opportunities for growth and future success," says Uyen Phuong.
Tan Hiep Phat's founder, Thanh Qui Tran, had a struggling start. With his tireless effort, Tan Hiep Phat goes from a small yeast company to one of Vietnam's biggest beverage corporate.
Taking about that journey, Phuong stated: "It was incredibly difficult, but my parents stayed focused through every stage and evolution of their business. They took every setback as an opportunity to move ahead even further. They were not afraid of failure or rough patches; instead, they actively embraced them, knowing each experience would provide valuable lessons and greater opportunities for success in the future."
For Phuong, her father's fearlessness and determination are a source of inspiration in her career as well as in life.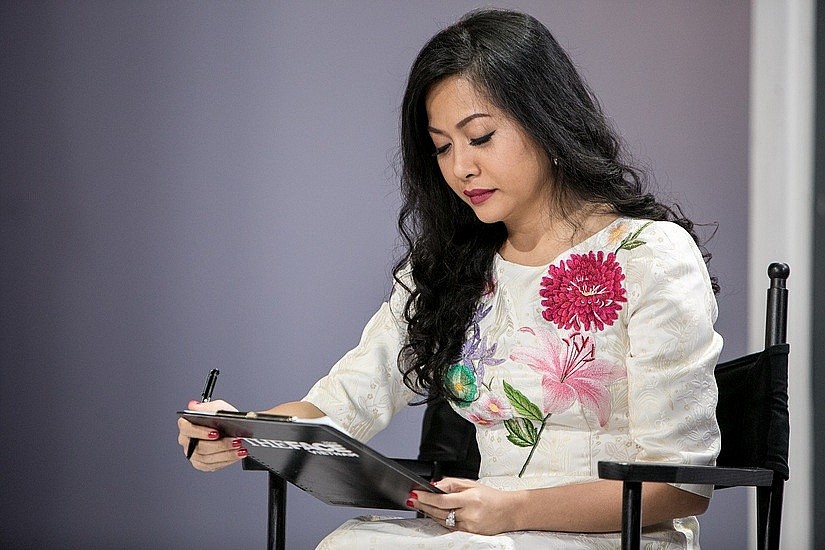 Photo: Doi Song Viet Nam
Uphold your values
Regardless of what growing pains you encounter in business, those companies that develop a set of core values and adhere to them can successfully refine and achieve their goals each step of the way. When your values are woven into the fabric of your business and influence the way you and your staff handle day-to-day business, you will always come out on top.
In a panel under the forum " Economic reform in the new context from the business culture view" in November 2020, Phuong Uyen Tran affirmed that corporate culture was the key to helping the business thrive after the pandemic.
Tan Hiep Phat Group built seven core values namely: Satisfying Customers, International Quality Standards, Responsible to Community and Society, Nothing is impossible, Ownership of a business, Today is better than yesterday but not as tomorrow, and Integrity.
"Corporate culture is built from the values and the behaviors in an organization. Accordingly, the Group's leaders always listen, acknowledge, and respond, creating a positive working environment for all of its members. To reinforce corporate culture, the group established a set of leadership development criteria, a center to develop leadership capabilities and make each leader an inspiration for entrepreneurs. At Tan Hiep Phat, training and developing people is the center in the building and developing corporate culture ", said Phuong Uyen Tran.
About Phuong Uyen Tran
Phuong Uyen Tran is the author of "Competing with Giants: How One Family-Owned Company Took on the Multinationals and Won" (www.competingwithgiants.net). She is the deputy CEO of the THP Beverage Group, a leading beverage company in Vietnam that was founded by her father.
Phuong is responsible for the company's marketing, public relations, and CSR programs nationally and across Vietnam's 63 provinces. She also leads THP's international marketing programs across 16 countries where THP's products are distributed including Canada and China.