How to Turn Instant Noodles Into Tasty Pizza: Quick and Easy Recipe for Lockdown Living
Pizza is a favorite dish of many people but what to do when restaurants are closed for social distancing measures? You can make your own pizza from instant noodles with this quick easy recipe.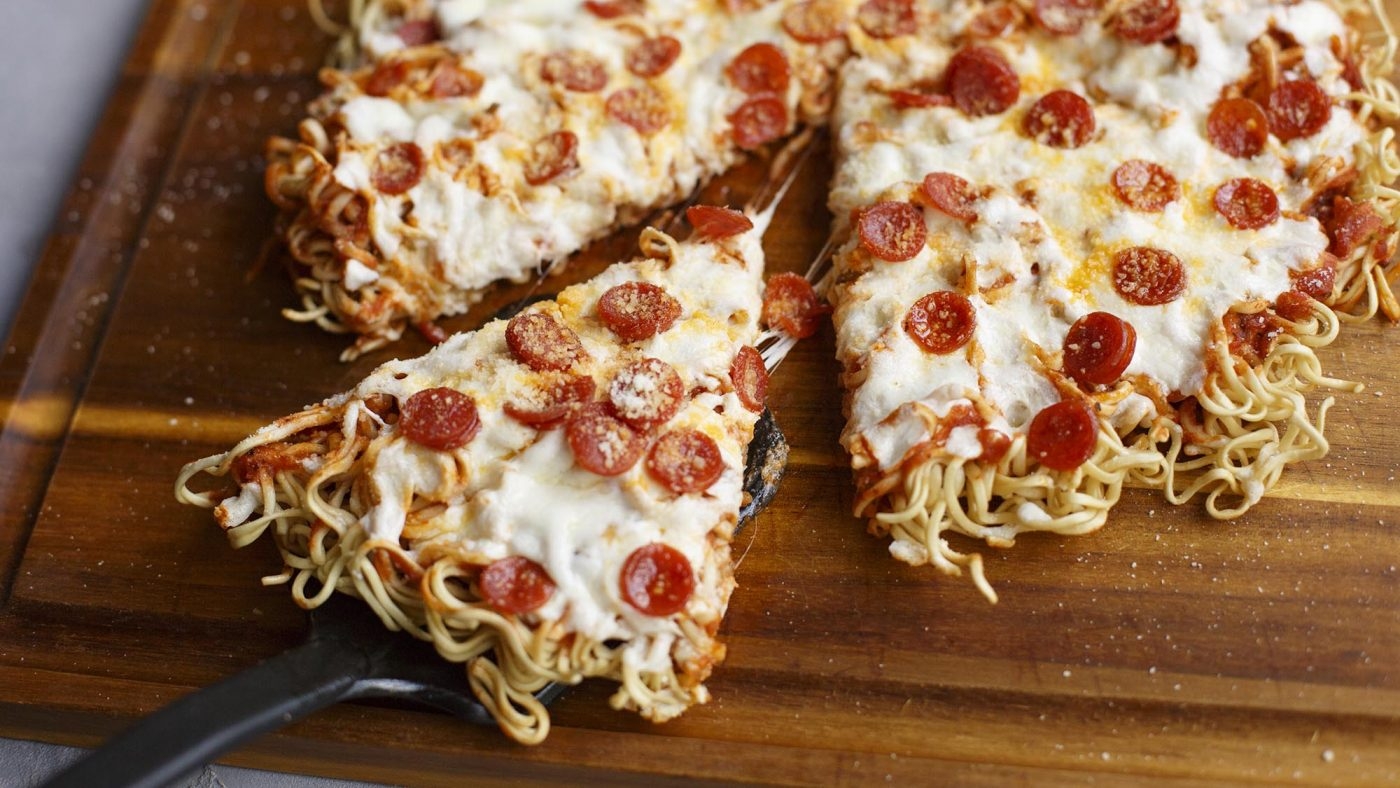 It will take you 30 minutes to cook the dish with easy ingredients and recipe. Photo kcgvina
Cooking time: 30 minutes
Total energy: 1,841 kcal
For two to three people
Ingredients:
1 pack of instant noodles
2 chicken eggs
2 sausages
Mozzarella
Ketchup, chili sauce, mayonnaise
Cooking oil
Non-stick pan
Green onions, fried onions
Recipe:
1.Cook noodles into boil water until soft then drain away the water.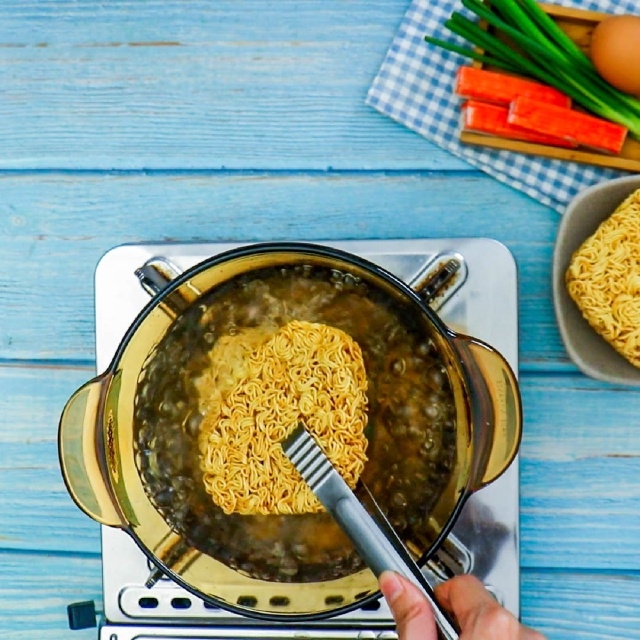 Photo afamily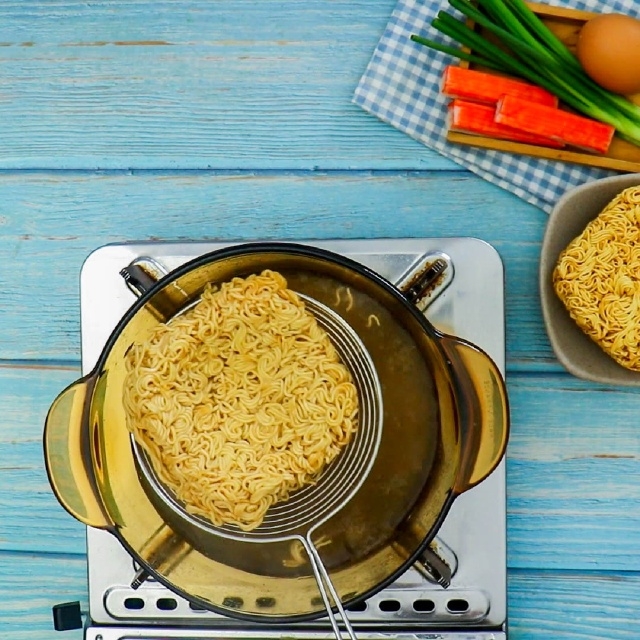 Photo afamily
Mix the eggs with a little soup powder from the noodles' flavor packet.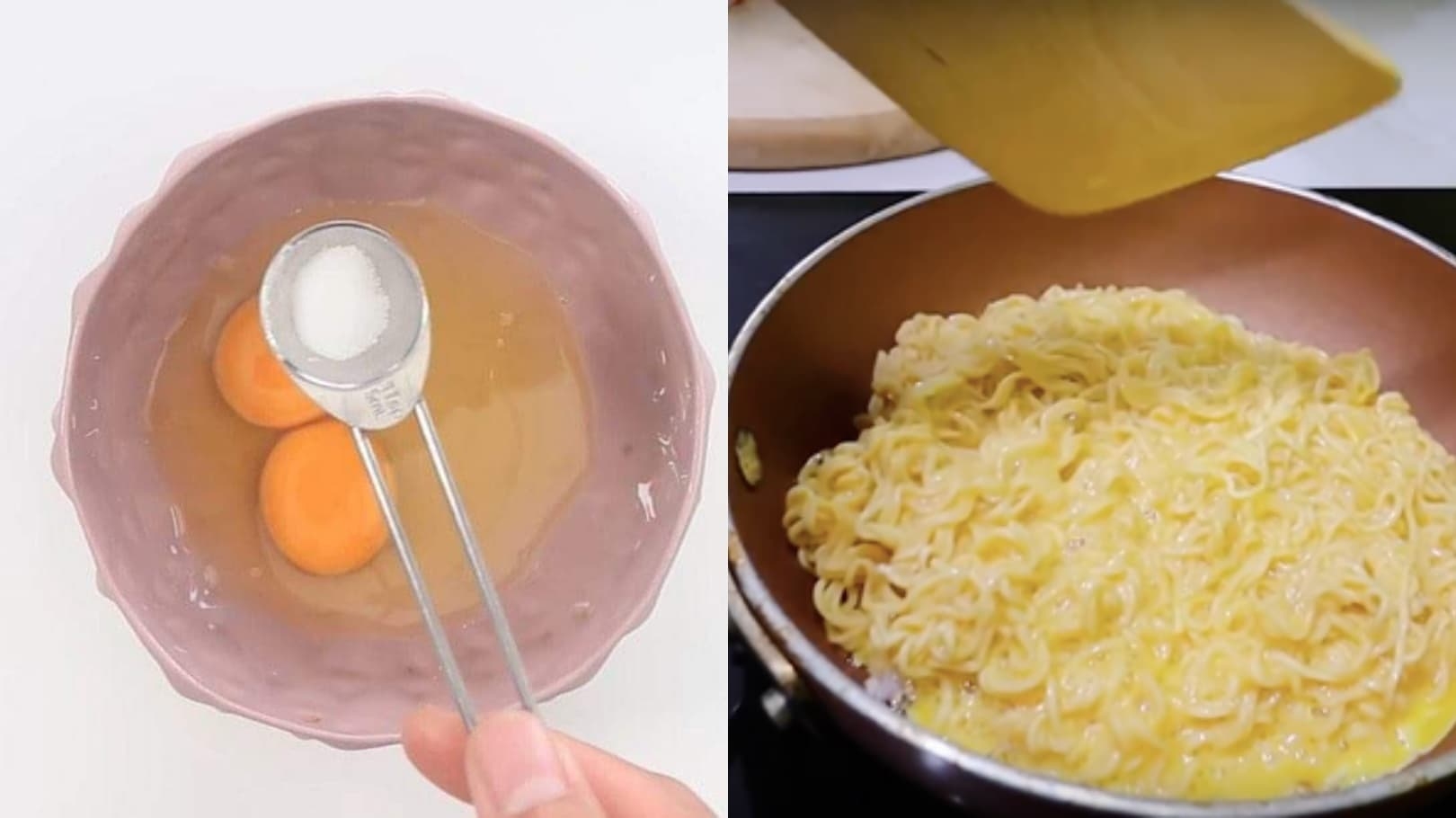 Photo meta
Mix the drained noodles with eggs.
2.Cut green onions and sausages into small pieces.
Shred dried beef (if any).
3.Slice Mozzarella cheese.
4.Heat a pan. Lay a thin layer of cooking oil or butter to the pan, lower the heat, and spread the egg-noodles mixture evenly into a circle.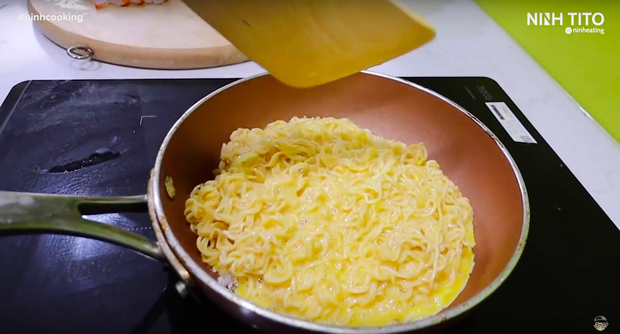 Photo Ninh Tito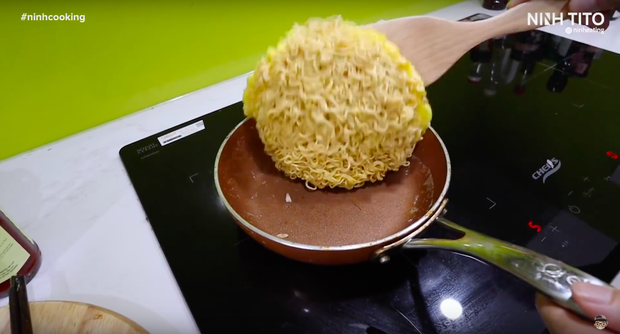 Photo Ninh Tito
5.When the noodle base is crispy and turns yellow, turn it upside down to fry the other side.
6.Make the topping: Spread a layer of ketchup on the noodle base.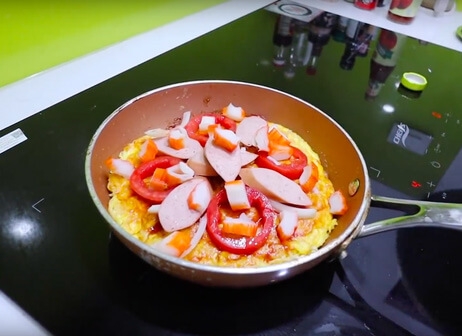 Photo Ninh Tito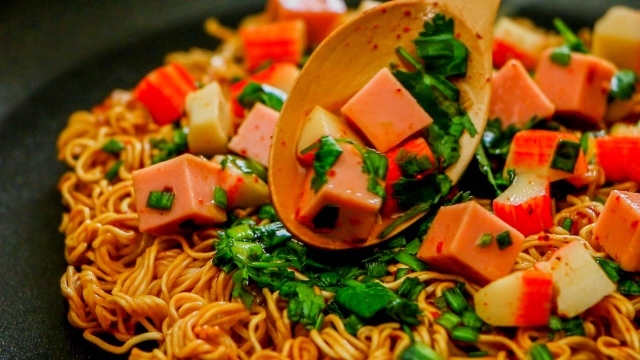 Photo meta
Add sausages, shredded beef, green onions, cheese and cover the pan with a lid to make the cheese to melt.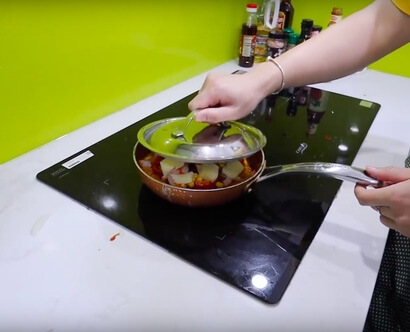 Photo Ninh Tito
7.After 4-5 minutes, open the lid and fry again until the crust is crispy. Sprinkle more fried onions, chili sauce, mayonnaise and turn off the heat.
Now you can cut the 'pizza' into pieces and enjoy it.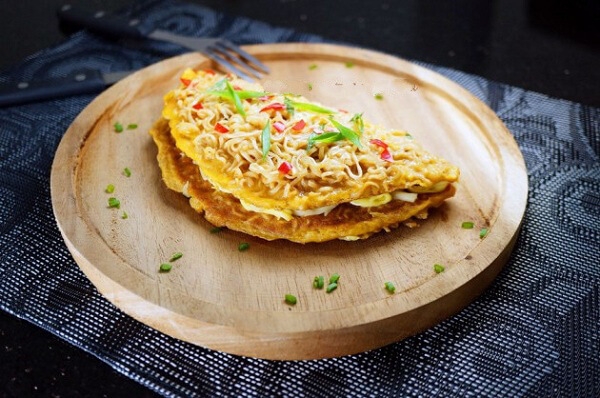 Photo afamily
Tips:
-90 seconds: Don't boil the noodles until it is too soft. It will make the pizza base soft too. About 90 seconds is enough!
-Lid after cheese: You should cover the pan with a lid after putting cheese in so that cheese has enough heat to melt and stick with the other ingredients.
-Topping can be flexible: You can add more ingredients you like to the pizza.
Grilled girdle cake - Vietnam pizza

Vietnamese street food - grilled girdle cake - famous snack food make from rice paper, onion, shrimp, sausage, quail egg, chili sauce, also Vietnam pizza.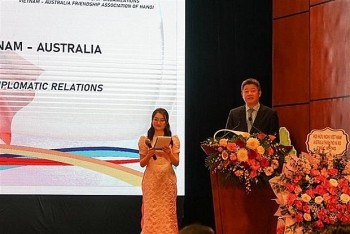 Friendship
A friendship exchange programme has been held recently in Hanoi to celebrate the 50th founding anniversary of the Vietnam-Australia diplomatic relations (February 26).