ILO: Gender inequality in Vietnam widened due to Covid-19
The Covid-19 pandemic has not only worsened the existing gender disparity but also created a new gender gap in Vietnam, a new research by the International Labor Organization (ILO) in Vietnam revealed.
More than 70% of Vietnam's working-age women are in the labor force, compared to the global level of 47.2% and the average of 43.9% in the Asia-Pacific region.
With a remarkably high labor market participation rate, women in Vietnam face multiple and persistent labor market inequalities and carry a double burden of work and family responsibilities.
Although the gender gap in labor force participation is narrower in Vietnam than in the world, it has still stood at 9.5 percentage points over the last decade. According to the research brief "Gender and the labor market in Vietnam: An analysis based on the Labor Force Survey", it could be attributed to the uneven distribution of family responsibilities in Vietnam's society.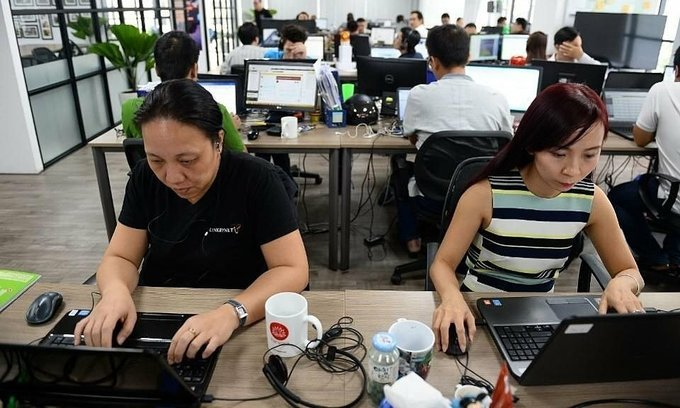 Women work at a tech firm in Ho Chi Minh City. Photo by AFP.
The research also indicated that the high labor force participation of women in Vietnam should not be interpreted as an indicator of equal opportunity.
"Before the Covid-19 pandemic, both women and men had relatively easy access to jobs, but the quality of such jobs was on average lower among women than men," said Valentina Barcucci, ILO Vietnam labor economist, lead author of the research.
"Again, the gap women face in job quality and career development stems from the double burden they carry. They spend twice as many hours on household work than men," she added.
Women spent an average of 20.2 hours per week cleaning the house, washing clothes, cooking and shopping for the family, family care and childcare, whereas men spent only 10.7 hours. Close to one fifth of men did not spend any time on these activities at all.
COVID-19 impacts from a gender perspective
As a result of the pandemic, total working hours dropped significantly in the second quarter of 2020 and recovered through the second half of the year. Women faced the most severe losses.
The total weekly hours worked by women in the second quarter of 2020 were only 88.8 per cent of the total for the fourth quarter of 2019, compared to 91.2 per cent for men.
However, women's working hours recovered faster. In the last three months of 2020, women worked 0.8 per cent more hours than in the same period of 2019, whereas men worked 0.6 per cent more.
"Those employed women who worked longer hours than usual in the second half of 2020 possibly wanted to make up for the income losses in the second quarter," said Barcucci. "Such additional hours made the double burden heavier to carry, as the time spent by women on household chores remained disproportionately high."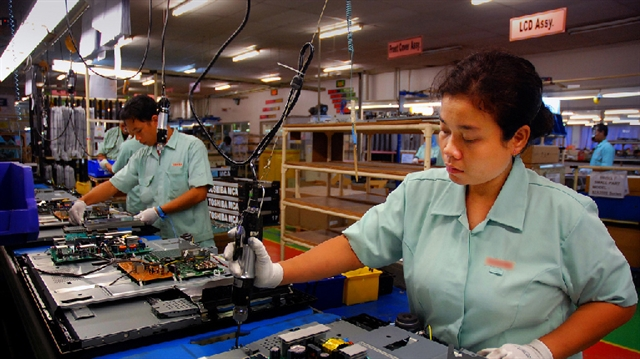 More than 70 per cent of Vietnam's working-age women are in the labor force. Photo: ILO Vietnam
The impact of COVID-19 on Việt Nam's labour market has not only widened existing inequalities but also created new ones. Before the pandemic, there was no difference between the male and female unemployment rate, but a gap appeared from the third quarter of 2020.
"Gender inequality in the labour market is traced back to the traditional roles that women are expected to play, supported by the social norms," said ILO Viet Nam Director Chang-Hee Lee.
"While at the policy level, the 2019 Labour Code has opened opportunities to close such gender gaps, for example in retirement age or removing the ban on female employment in certain occupations, a much more difficult task still awaits Việt Nam. That is changing the mindsets of the Vietnamese men and women themselves which will, in turn, influence their behaviours in the labour market."
Importance of gender equality to the economic growth of Vietnam
Women and girls represent half of the population and, therefore, also half of its potential. Gender equality, besides being a fundamental human right, is essential to achieve peaceful societies, with full human potential and sustainable development, according to Hanoitimes.
In Vietnam, women constitute 47.7% of the labor force. Women make up 26.5% of business owners and CEOs. These are the results of the country's continuous efforts to protect and fulfill the rights of all people without discrimination.
However, gender equality is yet to be achieved. Vietnamese women still earn lower salaries compared to men. Women face huge barriers as they climb up the career ladder. And they are discriminated against when entering the job market. The traditional expectation of domestic and family care responsibilities, as well as gender biases in recruitment practices and gender discrimination in the workplace are still holding back many female workers to compete in the job market on equal terms with their male counterparts.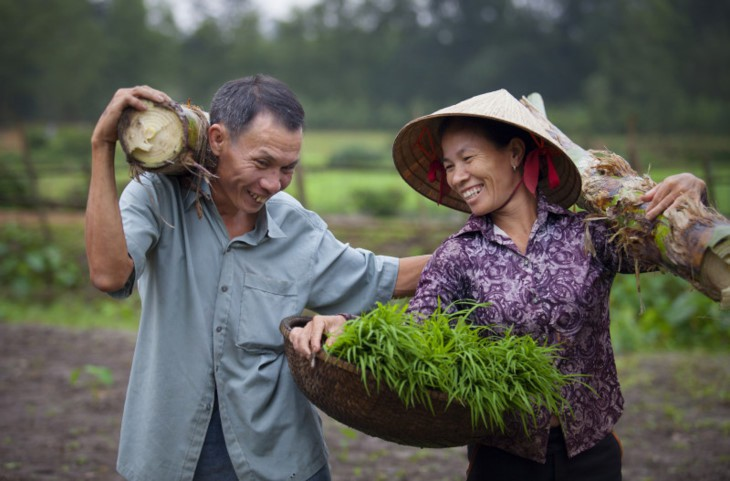 Photo: VOV
Evidence shows that there is a direct correlation between investing in women's employment and GDP per capita: countries with greater gender equality have faster-growing and more competitive economies. Likewise, businesses with greater gender equality display higher returns, higher levels of productivity and competitiveness, with better labor force and work environments.
Private sector companies that empower women are not just embracing gender equality, they are also reaping greater financial benefits. The seven steps of the Women's Empowerment Principles, a global initiative of UN Women and UN Global Compact, guide business leaders to realize these opportunities. Because empowering women is smart economics and gender equality means good business.
It has been shown that empowering women spurs productivity and economic growth. Some examples are:
- In 2006, The Economist estimated that over the past decade, women's work has contributed more to global growth than China.
- In 2007, Goldman Sachs reported that different countries and regions of the world could dramatically increase GDP simply by reducing the gap in employment rates between men and women: The Eurozone could increase GDP by 13%; Japan by 16%; the US by 9%.
- In Vietnam, a UN Women study estimated the annual direct costs of violence against women to be approximately 3% GDP of Vietnam in 2010.
Unfortunately, there is still a long way to go to achieve full equality of rights and opportunities between men and women. Therefore, it is of paramount importance to end the multiple forms of gender violence and secure equal access to quality education and health, economic resources and participation in political life for both women and girls and men and boys.
It is also essential to achieve equal opportunities in access to employment and to positions of leadership and decision-making at all levels.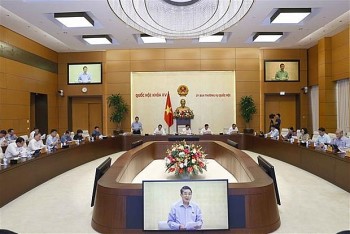 National
The National Assembly (NA) Standing Committee examined the draft revised Law on Protection of Consumer Rights on August 15 as part of its monthly session.