Tan Hiep Phat's efforts in ensuring gender equality at workplace
Notwithstanding the difficulty in recruiting more women in the area, which involves a lot of outdoor work, moving from stall to stall, Tan Hiep Phat still works hard to ensure we offer women the same opportunities as men.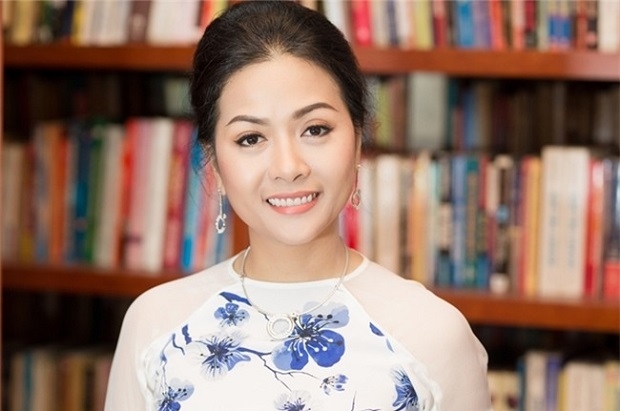 Tan Hiep Phat's Deputy CEO Phuong Uyen Tran
However, we have found it difficult to recruit more women in this area, because it involves a lot of outdoor work, moving from stall to stall. The Vietnamese sun is very harsh – and pale skin is highly prized in Vietnam. For example, one of our best-known fairy tales, Tam Cam, is a more violent version of Cinderella with some reincarnation thrown in. The evil stepsister dies after stepping into a bath of boiling water thinking this is the secret to achieving pale skin and beauty.
I do not want to give the impression that women are somehow better than men. They are just different, and we seek to leverage those differences. But it is a battle to combat the structural sexism that cool exists in society.
Gender stereotypes and biases start very early. In 2017, the Ministry of Education and Training conducted a study with UNESCO. They examined seventy-six Vietnamese school textbooks and discovered that 95 percent of the important historical characters depicted were men.
Even worse, men were portrayed as doctors, scientists, and engineers, while women were shown as housewives, teachers, and office workers. Perhaps this is one of the reasons why I still detect a desire among some young women to marry a richer man and have an easy life.
The report's findings were not good, but conducting it is an important first step, and the ministry has pledged to rectify the situation. But women of my generation still struggle with sexism.
Nguyen Thi Phuong Thao, who founded Vietnam's second-largest airline Jet Air, Vietnam has several other female CEOs, and, overall, 73 per cent of women are engaged in the workforce compared to 82 per cent of men—according to the United Nations International Labour Organization (ILO). It is a very high percentage compared with other countries. There are many women working in factories, or who own small businesses, running their own shops and stalls.
But the ILO also says the high figure is misleading since many women are in low-paying jobs. As a result, Vietnam only ranks 76 out of 108 countries in terms of female managers. The ILO undertook an analysis of job ads and discovered that 83 percent of managerial positions being advertised specified male-only candidates. When it came to director-level positions, the figure was 100 percent.
THP works hard to ensure we offer women the

same opportunities

as men. We have ten senior directors and four are women. My sister and I try to set a very strong example to the rest of the company; we work tirelessly to boost the number of female employees across it, as well.
It helps that our father has never discriminated between men and women. He just wants the right person for the job. He likes to use the analogy about a block of wood. It does not matter what kind use the analogy of wood it is, because it can be carved according to e women's dominance, to need.
There are many departments at THP and many of them are customer-facing. We find that women are more consistent when it comes to fine details and are less likely to defraud us. We also find that they are generally more loyal.
We would also really like to boost our sales department. Men are very good at closing deals, but they often seek to move on to the next kill.
In the past few years, especially in 2018, Tan Hiep Phat and Phuong Uyen Tran are among Vietnamese names in the field of business that appear the most on international media because of their stories inspiring co-startups as well as millions of consumers around the world.
That Forbes first published the book "Competing with Giants" by a Vietnamese businesswoman has help promote the name of "rich man" Tan Hiep Phat.
Afterward, in the minds of many consumers, each water bottle is not only a drink but a crystallization of the desire to overcome difficulties and the spirit of entrepreneurship, an organic trend and Vietnam of miraculous stories.
And also from this book uncovered the aspirations of Tan Hiep Phat, as Mr. Hiroshi Otsuka, President and CEO of Musashi Seimitsu said: "
About author Phuong Uyen Tran
Working as a powerful businesswoman, Forbes published author, Phuong Uyen Tran is a model of success in Vietnam. Phuong Uyen Tran is also a special contributor for Vietnam Times. Her writing, including "Competing with Giants" book, and her latest articles are to advise and inspire young people to start-up, overcome challenges and reach out to the world. It is the story of a little girl taking the great responsibilities for a corporation and devoting herself to society.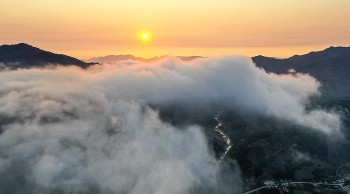 Multimedia
The gorgeous dawn behind a sea of fluffy white clouds creates a wonderful and beautiful picture of Truong Son Dong peak, Quang Ngai.