Improving access to HIV information and care for groups at greatest risk
While all society are affected by the HIV epidemic, some populations bear an especially heavy burden and account for the largest numbers of HIV infections. Success in HIV prevention can only be achieved by addressing these disparities and working to achieve health equity.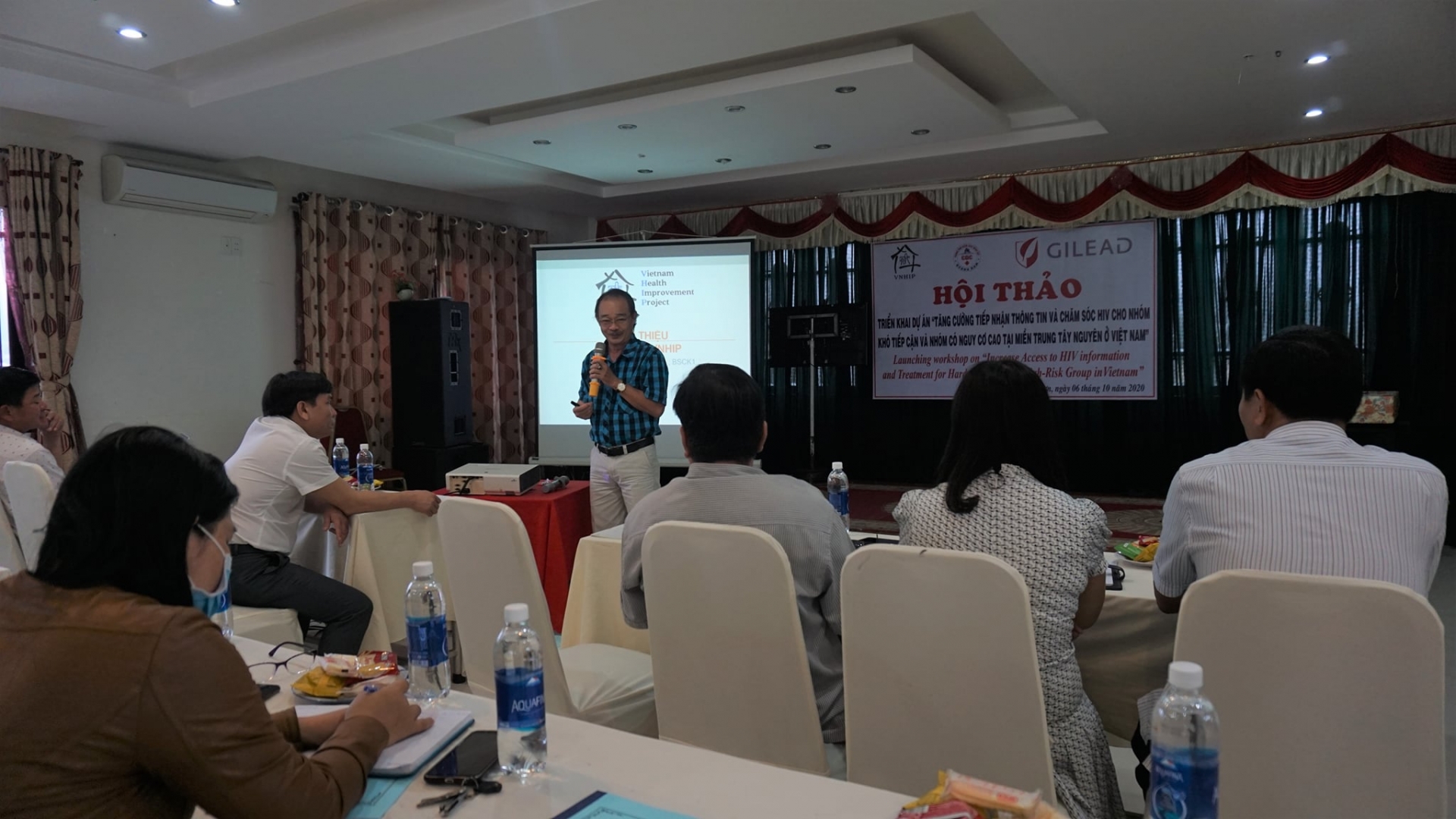 At the launching ceremony. Source: VNHIP
This week, the Centre for Disease Control and Prevention (CDC) of Quang Nam province and Vietnam Health Improvement Projects (VNHIP) just have organized a workshop to launch a new project "Increase Access of HIV Information and Care for Hard-to-Reach and High-Risk Groups in Central High Land of Vietnam" in Phuoc Son - a mountainous district of Quang Nam.
The overall goal of this project aims to enable hard-to-reach and high risk groups to access HIV/AIDS information and health care. These groups are drug users, illegal sex workers, gold seekers and ethnic minorities.
Health workers at the district, commune and village levels will be trained to enhance their capacity to provide testing, counselling, diagnosis, treatment, caring and psychology support for HIV patients.
The project also focuses on alleviating HIV/AIDS patients hardship including children infected/affected by HIV/AIDS by improving wells being and quality of lives through supporting vocational training, counselling and livelihood; thereby, contributing to Vietnam' target 90-90-90 and beyond.
The project is managed by the Department of Health and the Center for Disease Control in Quang Nam will implemente in Phuoc Son district, from September 2020 to August 2021 with a total cost of more than VND 860 million (about USD 37.000).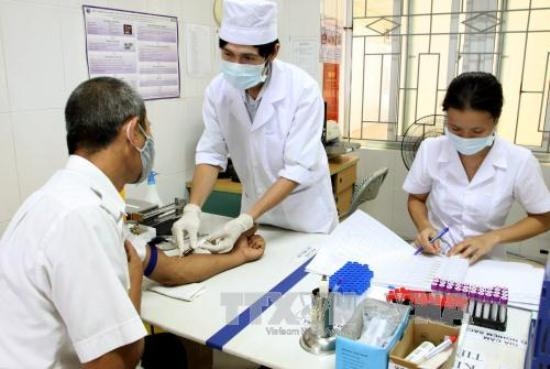 Vietnam has a rate of HIV-infected people receiving antiretroviral (ARV) treatment with a viral load below the inhibitory threshold reaching 96 percent, contributing to reducing HIV infection in the community. Photo: VNA
Over the past 10 years, Vietnam has reduced the number of newly infected people, the number of HIV-infected people who develop AIDS and the number of deaths related to HIV/AIDS. The country has kept the HIV infection rate in the community to below 0.3 percent.
According to UNAIDS, from 2000 up to now, Vietnam has employed preventive measures to stop 400,000 people from being infected with HIV and 150,000 people also received treatment that stopped them die from AIDS.
Achieving many positive achievements in HIV/AIDS prevention and control, however, this work still has some shortcomings, Acting Minister of Health Nguyen Thanh Long said at the 18th plenary meeting of the National Assembly's Committee on Social Affairs that opened in Hanoi on September 28.
The current law still has many limitations, with no specific regulation on who is entitled to access information about HIV-infected people, which can help spread the disease.
Therefore, the draft law adds more people who can access information about HIV-infected people to ensure the benefits of HIV-infected people in their treatment, payment of medical examination and treatment costs as well as preventing infection risks of HIV for people taking care of and treating the patients./.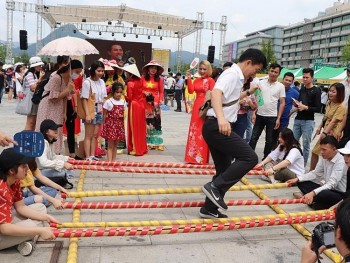 Focus
Vietnam Days Abroad is an annual national promotion program hosted by the Ministry of Foreign Affairs since 2010.